Zito puts 'pride aside,' to continue comeback in Triple-A
At 36, lefty aims to 'keep having fun' on mound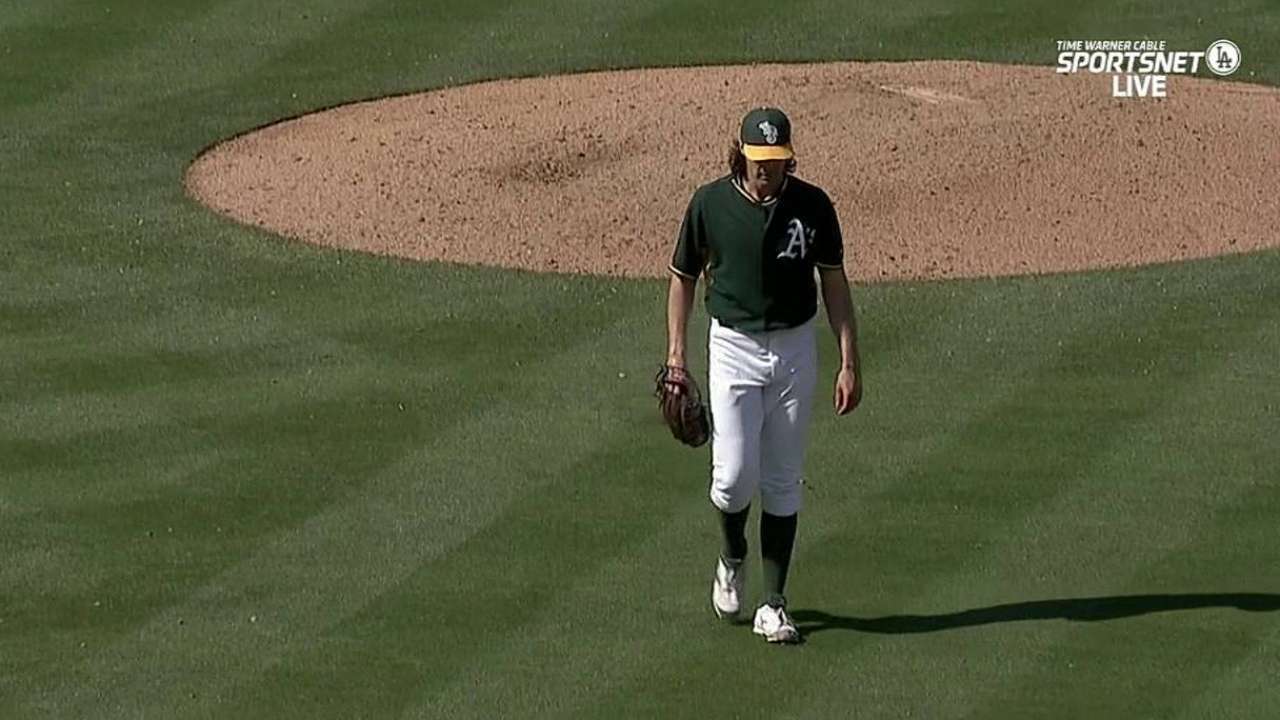 OAKLAND -- A's lefty Barry Zito will continue his comeback bid in Music City after accepting a Minor League assignment with Triple-A Nashville on Saturday.
"I'm gonna take it," Zito said. "Just continue to have fun pitching. That's been my goal all along. I knew I was going to take a year off, and I was going to come back. I've been having a lot of fun this spring. I just want to keep doing that."
At 36 years old, this has been his foremost priority -- even though it was clear from the get-go there would be no room for him on a crowded A's roster oozing of new, young arms.
There's a chance Zito could be offered a big league opportunity elsewhere, and it's expected the A's would allow him to depart the organization if so. For now, he said, "I'm going to go start down there, get my pitch count higher than it's been, keep having fun, and let the good Lord determine everything else.
"I didn't stay in shape for a year to come back here and go all in and go sit at home," he said. "Why should I rush to go sit at home? A lot of the retired guys that I've talked to that I've played with over the years, I think they ended up bitter that they rushed into that. A lot of them regretted that they just didn't keep going, put your pride aside, and just go play baseball."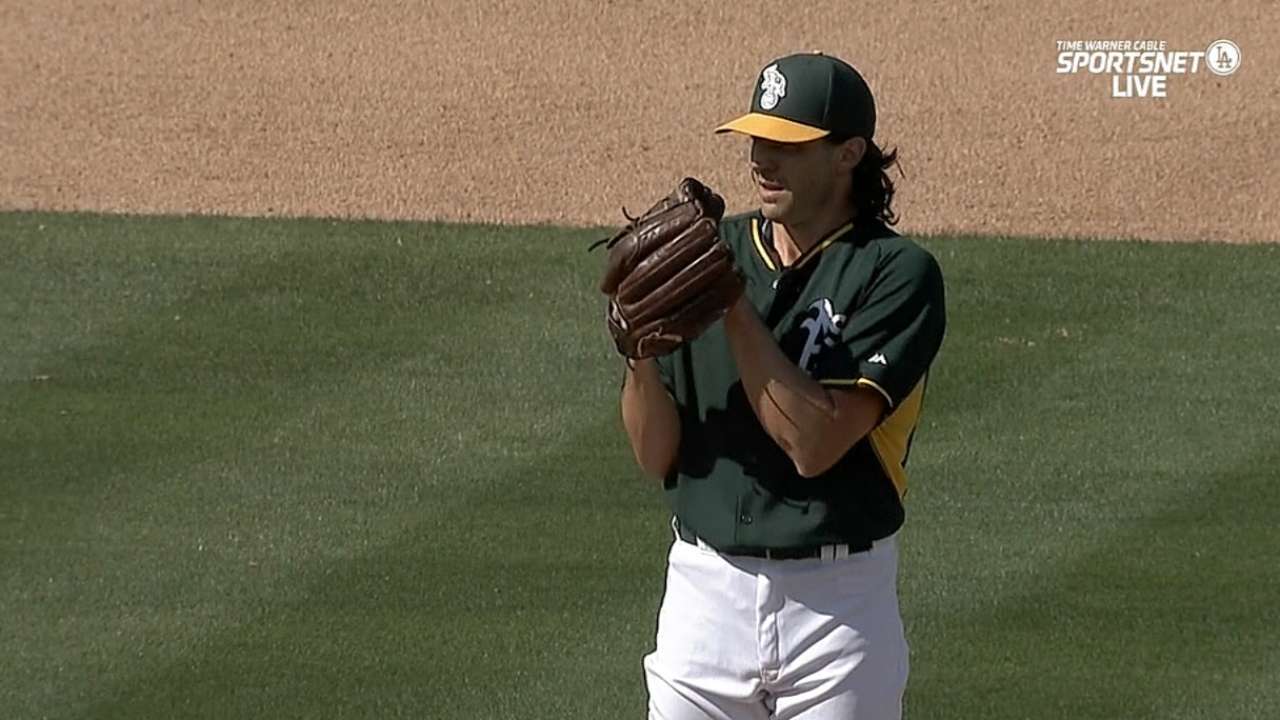 Zito chatted up Hall of Fame speedster Rickey Henderson on several occasions this spring, each time coming away with a renewed peace about his decision to return to the game.
"Rickey was a first-ballot Hall of Famer and he didn't stop playing baseball just because a team didn't want him, and I think that's really inspiring," Zito said. "So all of us non-first-ballot Hall of Famers shouldn't have more pride than Rickey."
Zito was excellent this spring, capping the exhibition season with a perfect sixth inning against his former Giants club on Saturday, and in front of A's fans who last saw him sport the green and gold at the Coliseum in 2006. Twice, he received a standing ovation.
It made for a great scene, particularly with another member of the A's "Big Three" sitting in the opposing dugout: Tim Hudson, who started for the Giants.
"Just being back on that A's mound at the Coliseum, it was just awesome out there," Zito said. "It was a great experience."
"That was really cool," Hudson said. "I'm happy for him and I really hope that this works out for him. And if he's not putting an Oakland uniform, he's putting on someone else's in the big leagues."
The other third of the "Big Three," Mark Mulder, chimed in on Twitter: "While Zito and Huddy are being studs on the mound, I played golf, watched my son's ball game, and now watching my #Spartans."
While Zito and Huddy are being studs on the mound, I played golf, watched my son's ball game, and now watching my #Spartans.

- Mark Mulder (@markmulder20) April 4, 2015
Zito's fanbase extends to the manager's office. Bob Melvin not only has extra depth at Triple-A in Zito, but added veteran leadership.
"I can't say enough about him," Melvin said. "I had never even met him before, and I'm a huge fan now. He works as hard as a rookie does, he prepares as hard as a rookie does.
"Anybody that's around him will be better for watching how he goes about his business."
Jane Lee is a reporter for MLB.com. Read her blog, Major Lee-ague, and follow her on Twitter @JaneMLB. This story was not subject to the approval of Major League Baseball or its clubs.