Cowgill hits two doubles, scores twice in spring finale
Santiago gives up five runs on five hits in 4 1/3 as teams play to draw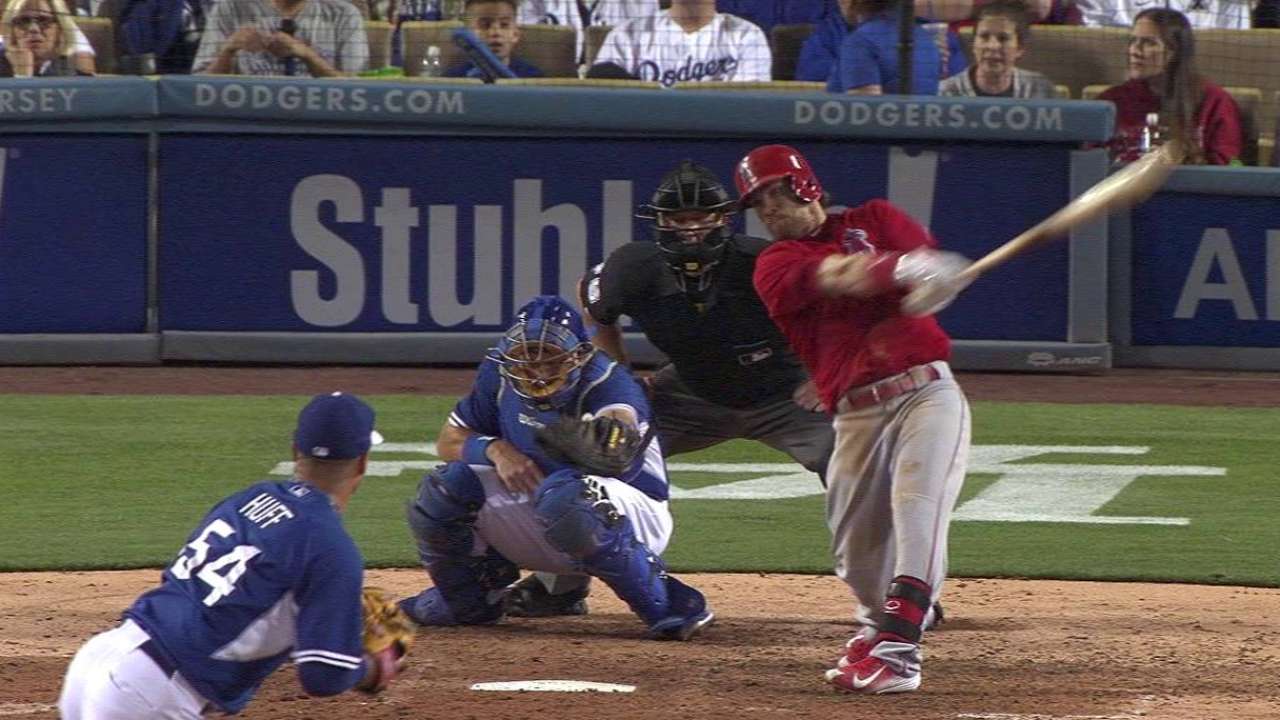 LOS ANGELES -- The Angels rallied with three runs in the seventh inning, but ended in a 6-6 tie with the Dodgers Saturday night at Dodger Stadium in the Freeway Series finale, wrapping up Spring Training for both clubs.
The Angels finished 15-14-2, the Dodgers 16-11-8.
Collin Cowgill had a pair of doubles, scored twice and drove in a run for the Angels. Scott Van Slyke led the Dodgers' offense with a home run and RBI single off starter Hector Santiago, while Carl Crawford gave the Dodgers their first lead in a three-run fourth inning with a two-run single.
Kiké Hernandez homered off Ryan Mattheus to lead off the Dodgers' ninth and tie the game. Darwin Barney singled and advanced to second on a wild pitch but was left stranded.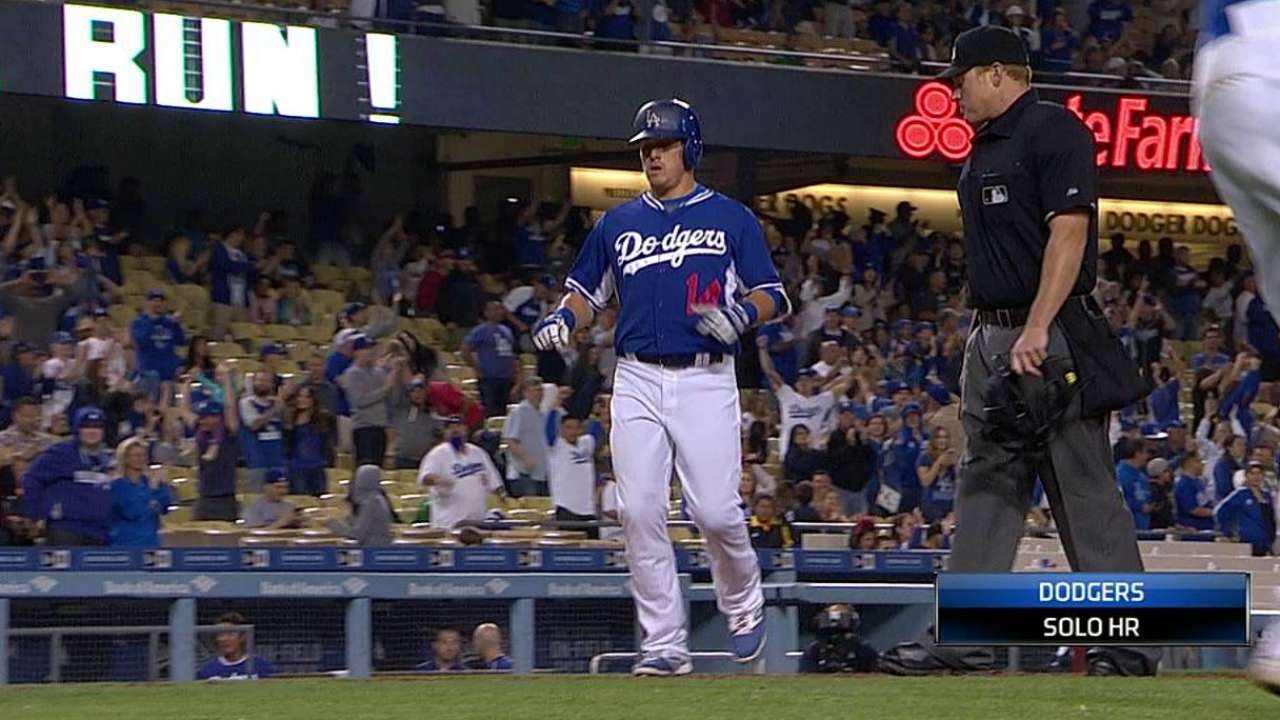 Santiago pitched 4 1/3 innings, charged with five runs on five hits.
The Dodgers' fourth starter, Brett Anderson, was charged with two runs on seven hits in three innings. His season debut will be Friday night at Arizona.
"Physically I feel fine and that's all you can ask for," said Anderson, who is coming off back surgery. "It's crazy I gave up only two runs, but that's because of defense and I made some pitches. My stuff was terrible, borderline embarrassing. My breaking ball was terrible, command was not very good. It happens."
Anderson's velocity rarely was better than 90 mph, but he attributed that to acclimating to a new mound and, "The adrenaline was not quite there. It's not too big of a concern."
Up next: Right-hander Jered Weaver will be on the mound Monday at 1:10 p.m. PT as the Angels open the regular season at Safeco Field in Seattle. The game will air on MLB.TV. Right-hander Felix Hernandez will pitch for the Mariners. It's the 11th time the Angels and Mariners have met on Opening Day. The Angels hold a 6-4 advantage, but Seattle won last year's engagement, 10-3, in Anaheim. Weaver enjoyed an excellent exhibition season, going 3-0 with a 2.53 in five starts. He struck out 23 and walked four in 21 1/3 innings.This will be a franchise-record seventh Opening Day start for Weaver.
Ken Gurnick is a reporter for MLB.com. This story was not subject to the approval of Major League Baseball or its clubs.