Braves option No. 2 prospect Foltynewicz to Triple-A
Hard-throwing right-hander to start in Gwinnett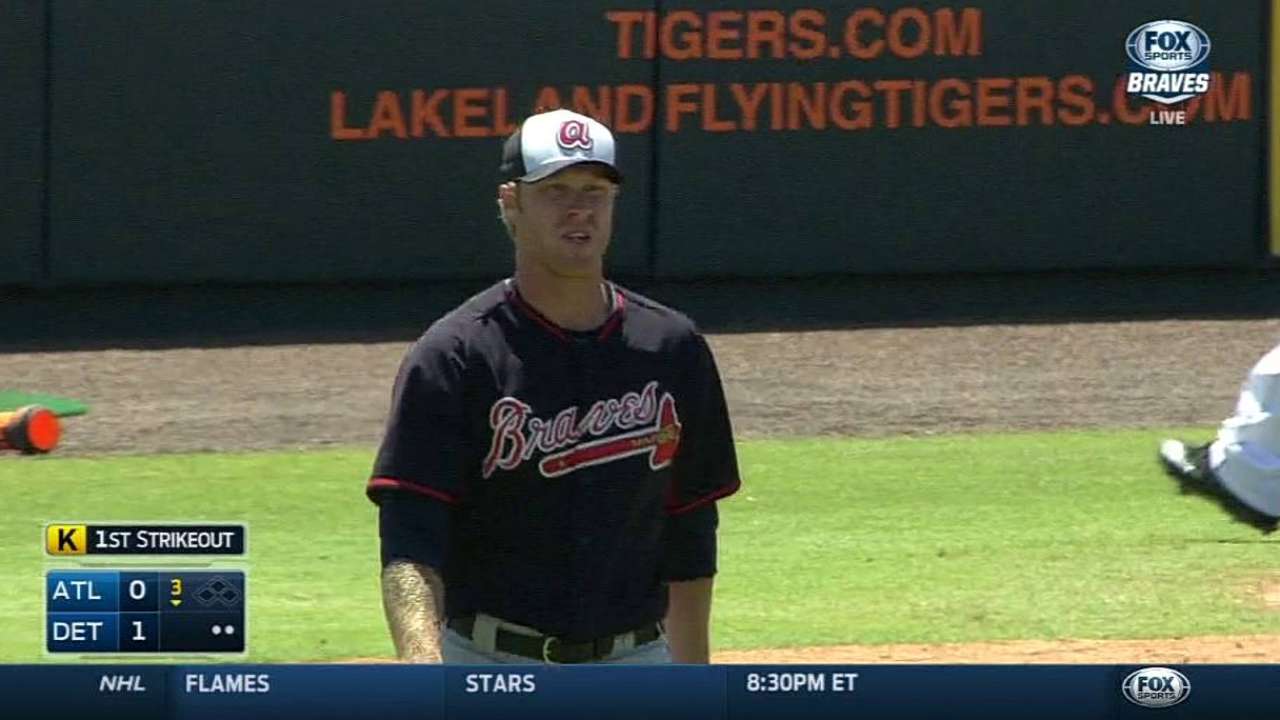 LAKE BUENA VISTA, Fla. -- The Braves toyed with the idea of allowing Mike Foltynewicz to extend his development by beginning the upcoming season in Atlanta's bullpen. But the club ultimately determined that it would be best to allow their top pitching prospect to gain the additional seasoning he needs as a member of Triple-A Gwinnett's starting rotation.
Even before watching Foltynewicz allow one unearned run while pitching one inning during Saturday's 5-3 win over the Orioles at Champion Stadium, the Braves had made the decision that he would be optioned to Gwinnett's roster after the game.
"We want him to start every fifth day, instead of being up here pitching two or three innings once every four or five days," Braves manager Fredi Gonzalez said. "That doesn't do us any good and doesn't do him any good."
Foltynewicz flashed his tremendous potential as he struck out 12 while producing a 5.84 ERA in six Grapefruit League appearances. In the process of allowing 21 hits and issuing eight walks over 12 1/3 innings, the hard-throwing 23-year-old hurler showed a need to gain more consistent command and a better feel for both his curveball and changeup.
"I like the way he pitched the last two or three outings," Gonzalez said. "He came out and threw the ball in the strike zone and commanded [his pitches]. There's some promising stuff there."
Mark Bowman is a reporter for MLB.com. This story was not subject to the approval of Major League Baseball or its clubs.