Robinson makes Nats roster; Carp, Hill sent down
One move remains to get Washington down to limit for Opening Day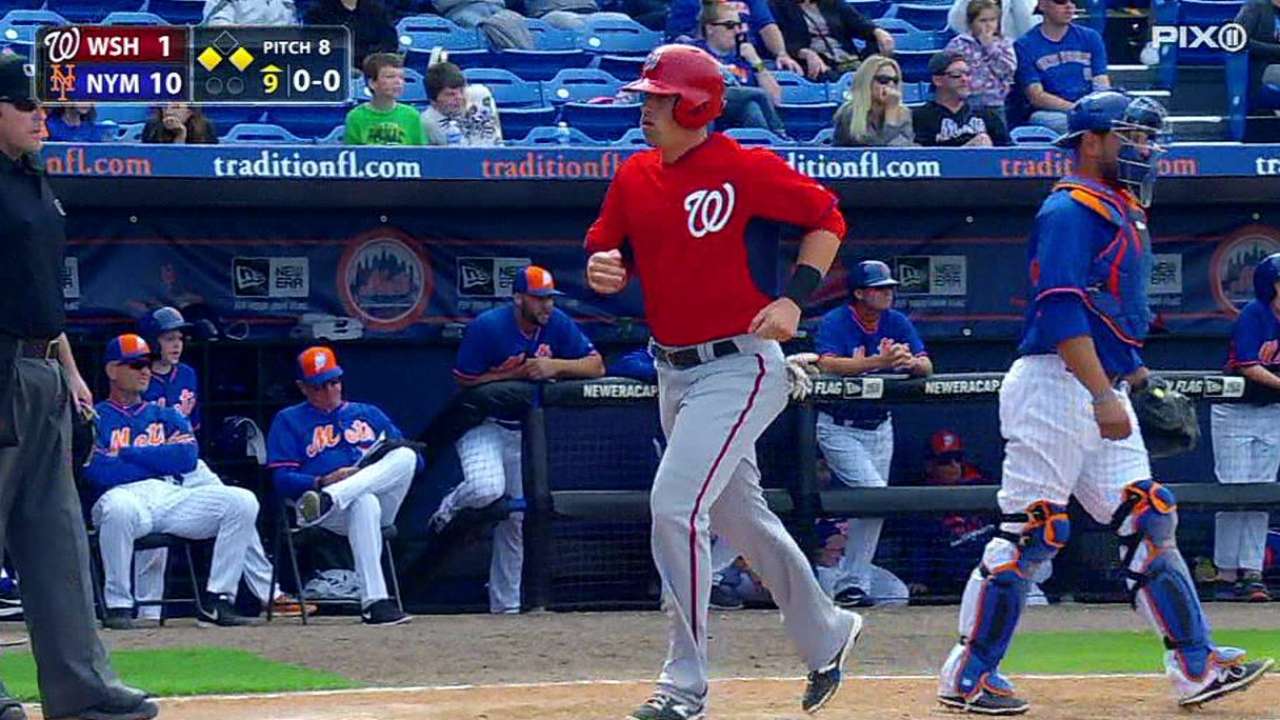 WASHINGTON -- The Nationals made a few moves after Saturday's 4-3 exhibition loss to the Yankees, but manager Matt Williams said Washington has one more decision to make before Monday's Opening Day against the Mets.
Clint Robinson made the team after batting .320 this spring. Pitcher Rich Hill will go to Triple-A Syracuse while Mike Carp was reassigned to the Minors, but he's got an opt-out clause in his contract, so the Nationals need to see what he wants to do.
That leaves the team with another spot open in the bullpen, which could go to left-hander Xavier Cedeno. He went 1-1 with a 5.06 ERA in 12 spring games but struck out 11 in 10 2/3 innings. It also means that, unless the Nationals make a move, Dan Uggla would make the team. Uggla hit .261 this spring and impressed Williams with his work.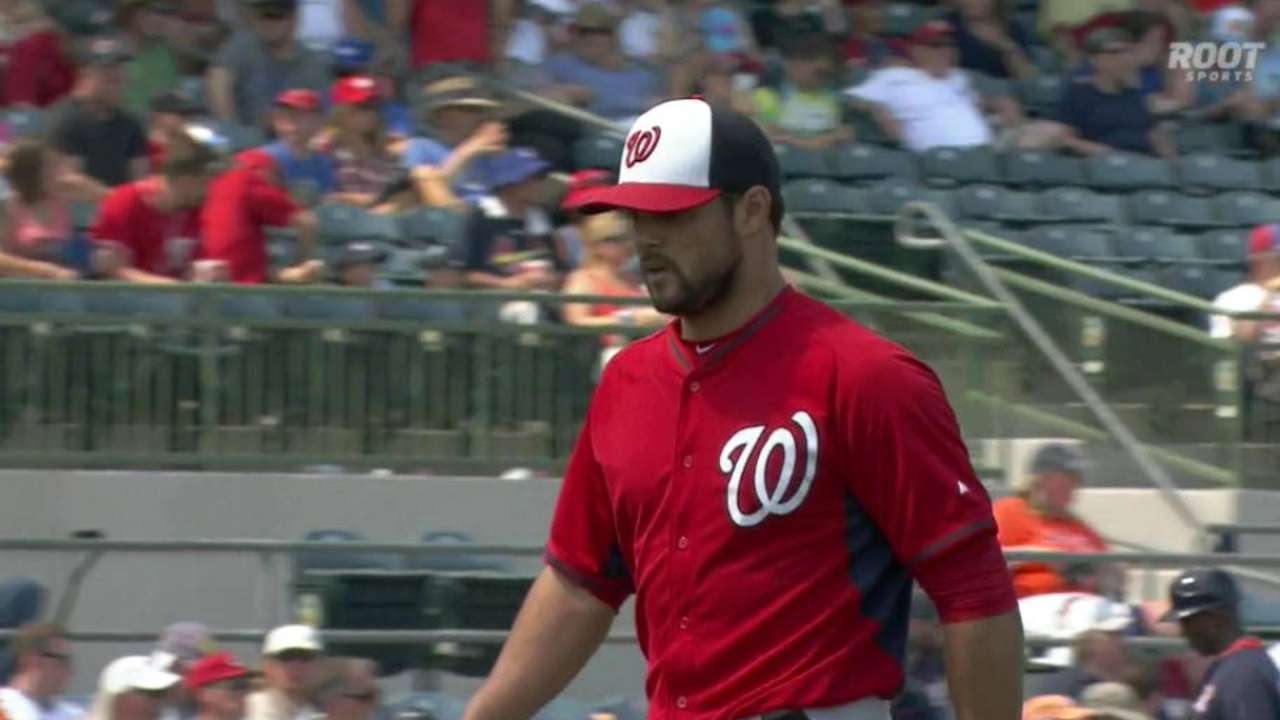 Williams said the other roster move will come late Sunday for the injury-plagued Nationals.
Robinson's versatility was a big reason the team wanted him on its Opening Day roster.
"He can play first base, he can play the outfield ... and he played well," Williams said. "It's important to have left-handed help, especially with our roster, because it's generally right-handed heavy. He's a guy that we can count on in that regard."
Hill pitched in Saturday's game, striking out both batters he faced. He finished the spring with no record but a 2.25 ERA in nine relief appearances, giving up two runs on six hits in eight innings. He struck out 12 and walked three, but it wasn't good enough.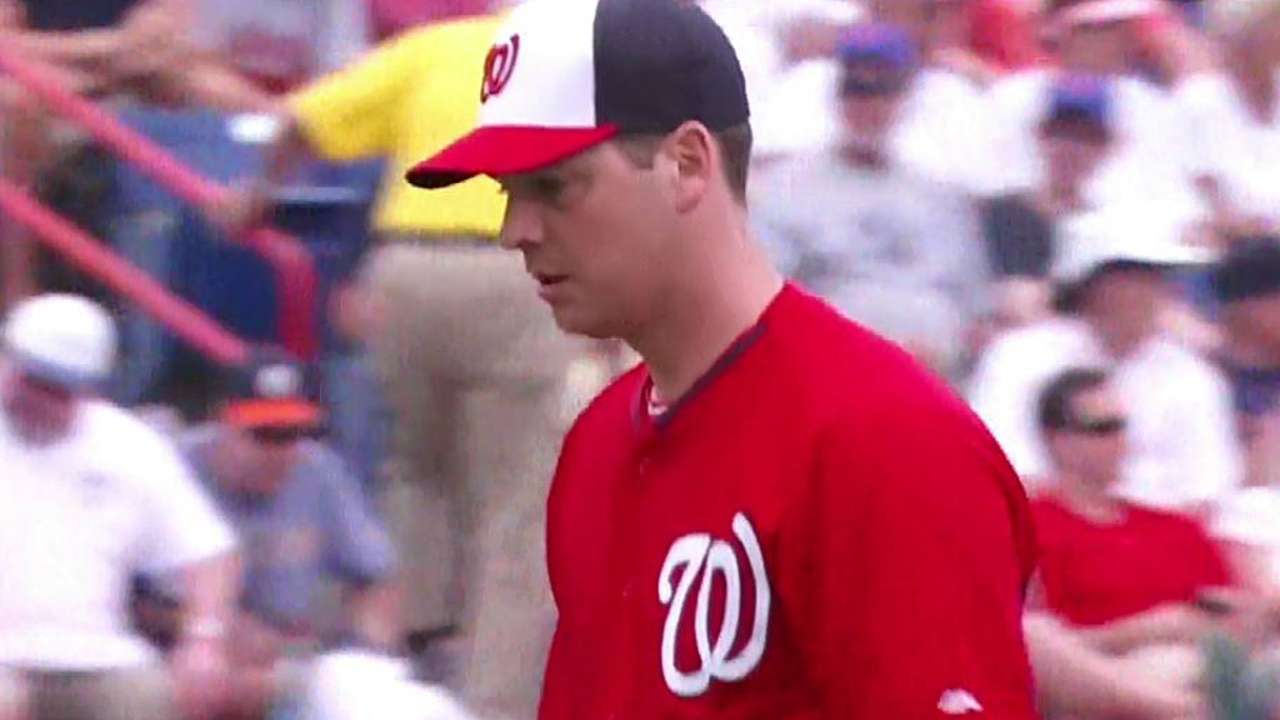 "I think it went really well [this spring]," Hill said. "I think any time you perform and it doesn't work out, there's a level of disappointment there, but being a professional and understanding what you're supposed to do and go out there and continue to do your job, I think, is more important than how you feel."
Jeff Seidel is a contributor to MLB.com. This story was not subject to the approval of Major League Baseball or its clubs.