Murphy wins spot as Yankees' reserve catcher
Romine DFAed, willing to go to another team or Triple-A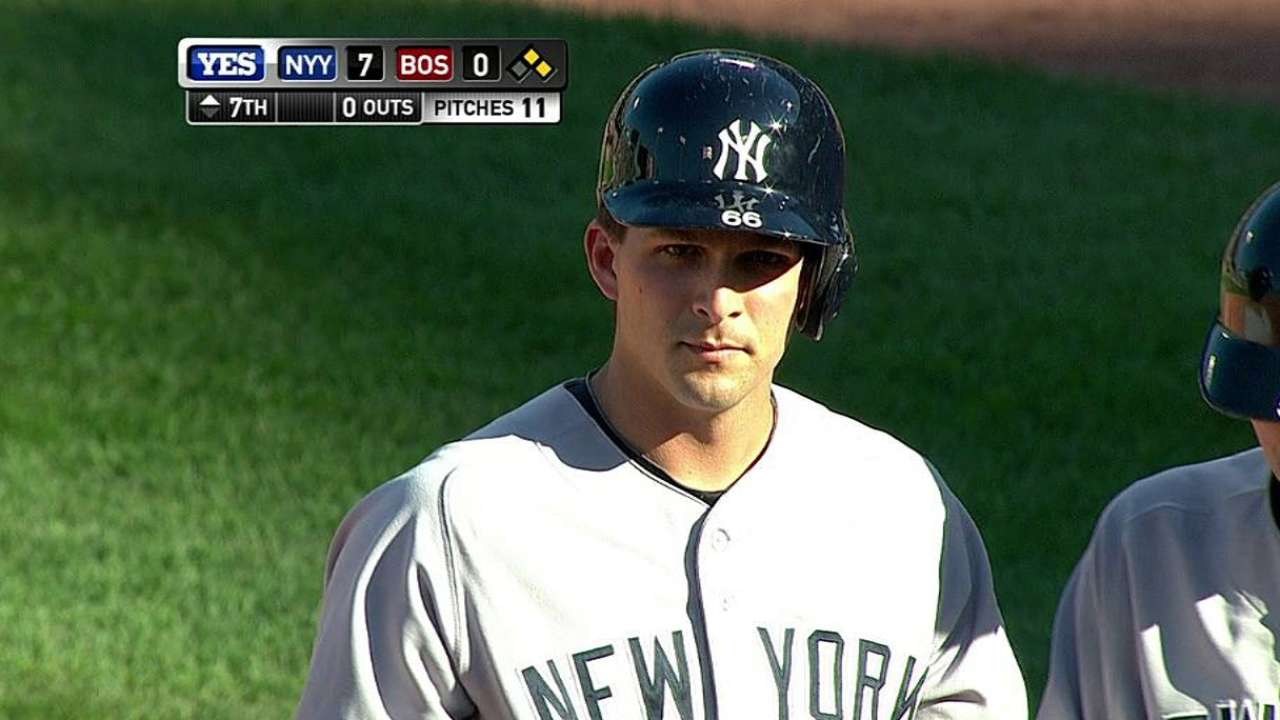 WASHINGTON -- The Yankees said Saturday that John Ryan Murphy will start the season as their backup catcher while Austin Romine was designated for assignment.
Murphy came off the bench to play in Saturday's final exhibition game, a 4-3 victory over the Nationals, and went 0-for-1 to finish the spring with a .238 batting average. He's played 48 games with the Yankees over the past two seasons.
Romine ended the spring with a .171 average, going just 6-for-35 with 10 strikeouts. He's been in 76 Yankees games over the past three seasons and is now trying to figure out his next move.
"I'm going to go home; I'm going to call my agent," Romine said. "I'll talk to him and figure it out from here, but right now, it's just kind of limbo, so we'll see where it goes."
Romine said he'd be fine if he was claimed or had to go to Triple-A.
"I just want to play baseball," he said.
As expected, infielder Gregorio Petit was added to the 25-man roster, while Brendan Ryan (right calf strain), Chris Capuano (right quad strain) and Ivan Nova (Tommy John surgery) went on the 15-day disabled list. Jose Pirela was placed on the seven-day concussion DL.
Also on Saturday, Alex Rodriguez made it back to a Major League park, striking out in all three of his at-bats to end the spring with a .267 average.
"I mean, after my last two years, it means the world to be back in a Major League stadium," Rodriguez said. "And I can't tell you how grateful I feel for the opportunity to be back playing baseball. I know this is my 21st year, but it's probably the one that I'm most grateful of."
Jeff Seidel is a contributor to MLB.com. This story was not subject to the approval of Major League Baseball or its clubs.