Bucs' roster nearing completion as season nears
Morton sent to DL; Lambo earns outfield spot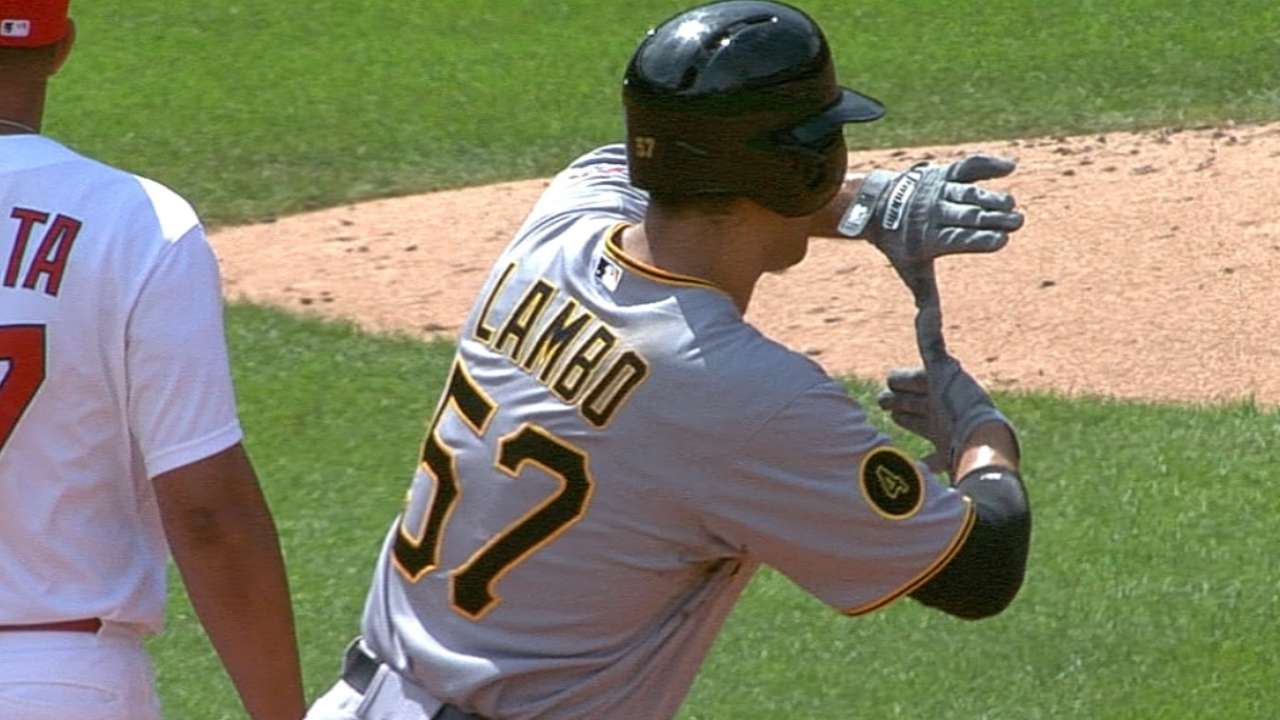 Caminero hit 100 mph on the radar gun Saturday and struck out two in a scoreless inning. This spring, Caminero has 21 strikeouts and just one walk in 13 1/3 innings.
"I don't know that I've seen a lot of guys with one walk and 21 strikesouts; he deserves the chance to take the next test at the next level," Hurdle said. "Based on what we've seen this spring, we've got to give him every opportunity to go to the next level. Spring Training is what it is; now we'll see him at the next level. But you've got to like his arm, and you've got to like the work that he did."
Caminero's role isn't set, but Hurdle said he will "get some seventh-inning shots along the way."
Morton allowed four hits and five walks and hit two batters in 1 2/3 innings Saturday. He's still struggling with his delivery after offseason hip surgery.
"There's no pain; I feel great," Morton said. "But some things aren't working right now. I need reps. I need to trust it. I'm not letting it go. I'm trying to feel for the ball. I'm not cognizant of it, but it's there. I watch the video, and you can see how off I feel. It's just weird, in my delivery.
"I mean, I'm out there throwing the ball behind guys. It's crazy. You're trying to be a professional out there, but that was a joke."
Lambo is set as the left-handed bat off the bench. He hit .183 this spring, but Hurdle said he's the best fit.
"Andrew showed us what we needed to see in September last year," Hurdle said. "We saw flashes of it this spring. He's a left-handed bat who can impact the ball. Really, the spot fits Lambo. He gives us a weapon as a left-handed bat off the bench. Our roster has more flexibility with Lambo on it."
Kevin Roberts is a reporter for MLB.com. This story was not subject to the approval of Major League Baseball or its clubs.