McHugh sharp vs. Royals in final spring clash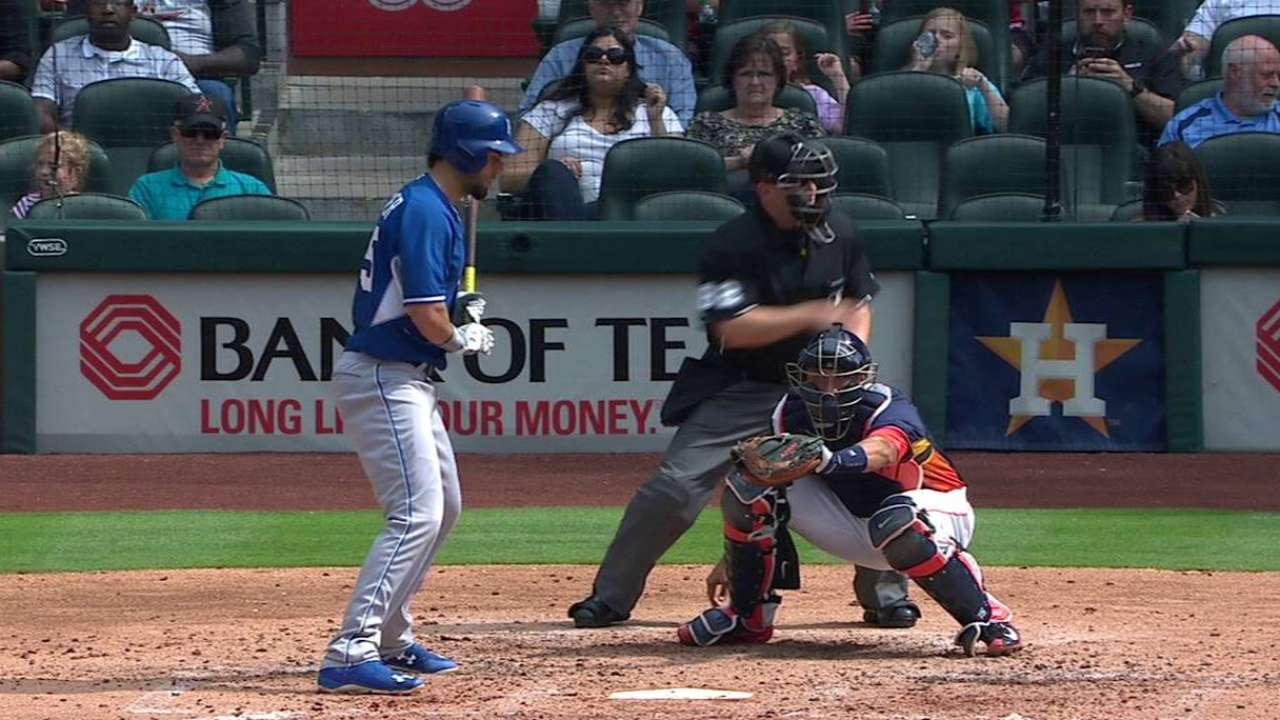 HOUSTON -- Starting pitching again carried the day for the Astros and Royals in their final tuneups before Opening Day.
Gabriel Noriega sparked another eighth-inning rally, driving in the go-ahead run on an RBI single as the Royals earned a 3-1 win on Saturday in an exhibition contest at Minute Maid Park.
"Young guys got a chance to play in this environment and squeak out a win," manager Ned Yost said. "The pitching was good and we stayed healthy. Very happy with how it all went."
Royals starter Jason Vargas and counterpart Collin McHugh matched zeroes for four innings, and Vargas didn't allow a hit while walking just one against three strikeouts to end a sour spring on a sweet note.
"When you get to the end of Spring Training, those games in Arizona get to be a drag," Yost said. "It really helps to come to a big league ballpark and you get a Major League atmosphere. It helped [Jason] and our team looks ready."
McHugh's line was eerily similar, save for one Kansas City hit, and one of last season's surprise success stories only further solidified his high-end status in Houston's rotation.
Alex Gordon returned to action as he rounds into form after offseason right wrist surgery. He didn't record a hit, but he did manage an RBI on a fielder's choice double play.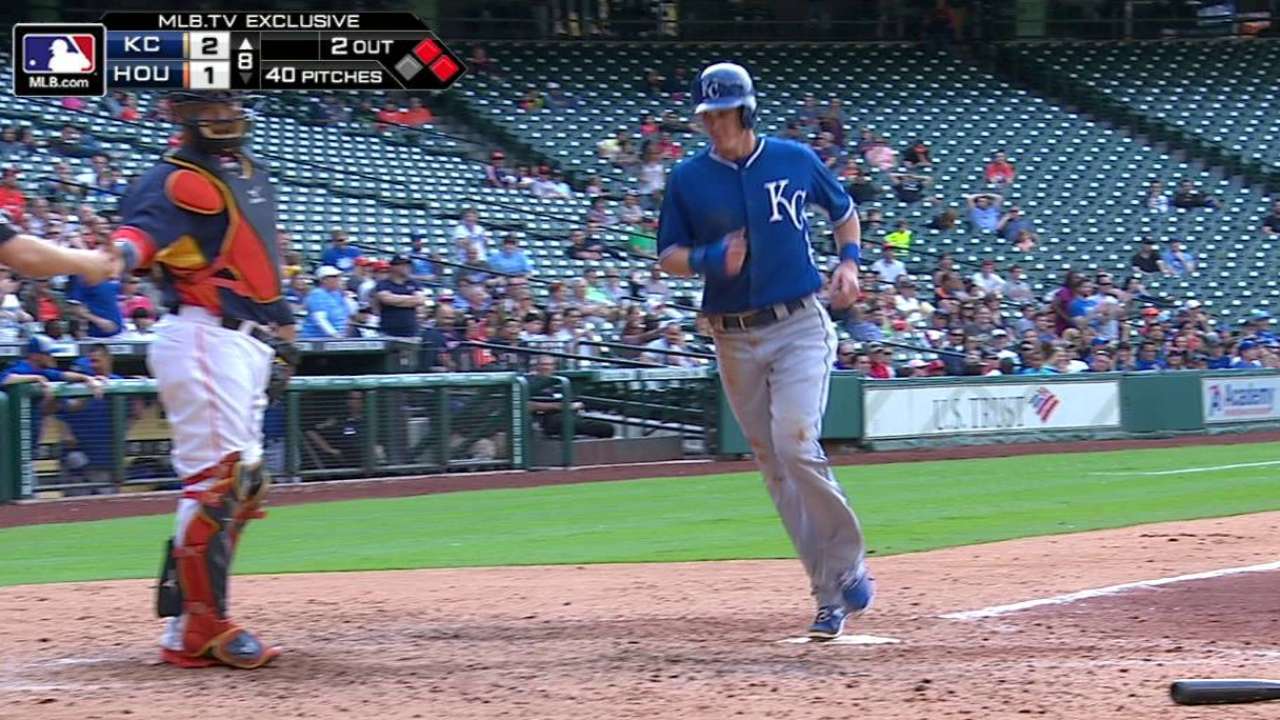 Ryan Jackson's double in the eighth set up the final run, as touted Houston prospect Carlos Correa airmailed a Jarrod Dyson chopper into the stands to bring Jackson home.
Center fielder Jake Marisnick put the Astros on the board in the fifth with an RBI single off Luke Hochevar.
Chris Abshire is a contributor to MLB.com. This story was not subject to the approval of Major League Baseball or its clubs.