Romo to get save opportunities after solid spring
Casilla, tabbed as Giants closer, has 6.75 ERA entering Saturday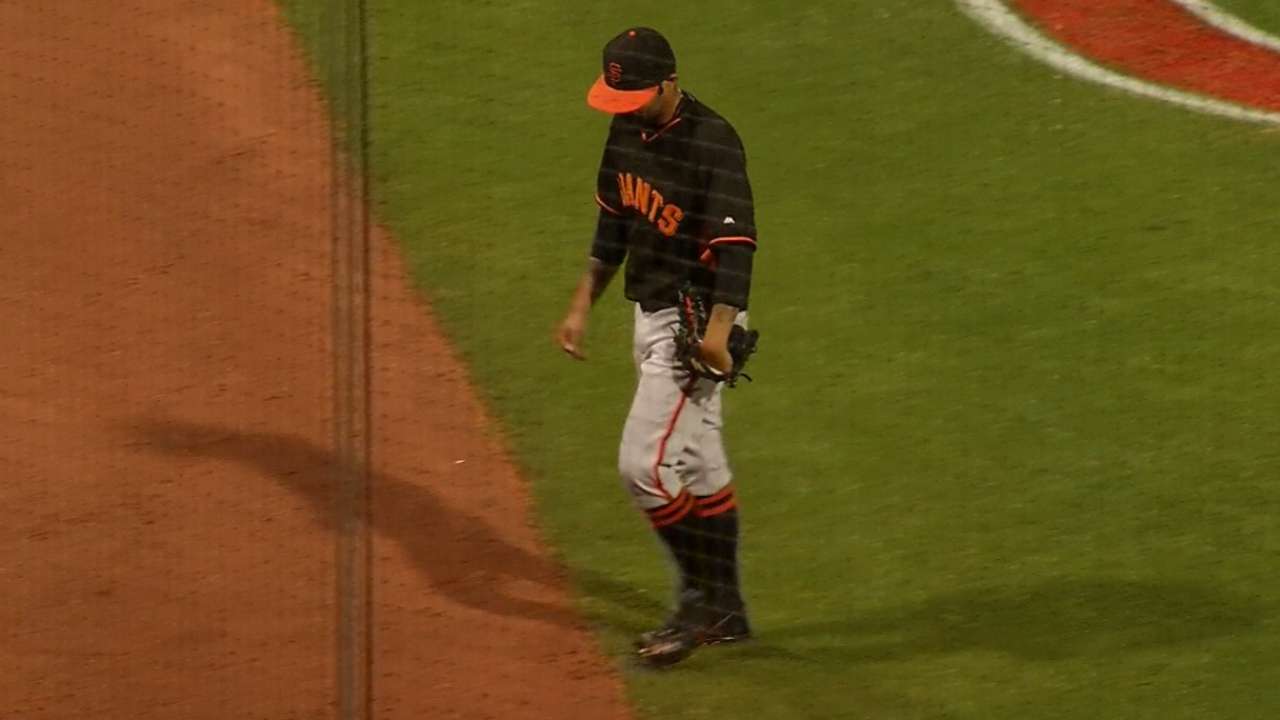 OAKLAND -- The Giants don't have a closer controversy, but it sounds like Santiago Casilla won't handle ninth-inning duties by himself to start the season. Manager Bruce Bochy told reporters on Saturday that Sergio Romo, who has put together a fine spring, could also get some save opportunities for San Francisco.
"Casilla is closing. I don't want this to be misconstrued," Bochy said. "But we've got a guy that's got a lot of experience closing that can help out there."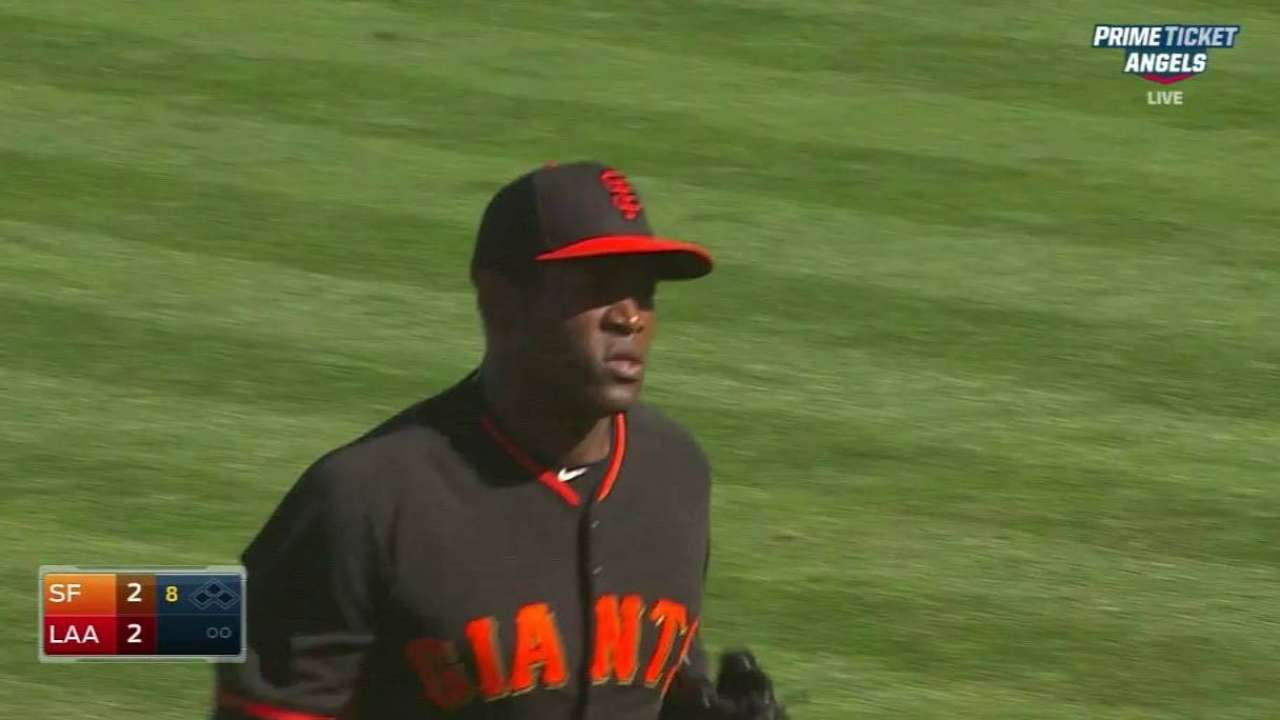 In 8 ⅓ innings of work entering Saturday, Romo has given up just two runs (2.16 ERA) on six hits and a walk while striking out 11. Romo saved 23 games for San Francisco last season, but lost his grip on the job in early July after struggling to finish games. In 2013, he recorded a career-high 38 saves while being named to his first All-Star team.
Casilla, meanwhile, has been knocked around during the exhibition season. In 12 innings of work entering Saturday, the right-hander gave up nine earned runs (6.75 ERA) on 19 hits and three walks while striking out nine. He claimed the closer role from Romo last season and converted 23-of-27 save opportunities in the regular season and playoffs, but it sounds like the situation is in flux.
"We'll use both of them," Bochy said. "They're both, in our mind, closers. Casilla, you don't want to get caught up too much in numbers in the spring, but he is throwing the ball well. I think Casilla's stuff has been really good, he's just making mistakes here or there. We did it last year, we can do it again. They're fine with it."
Bochy said matchups will likely dictate when Romo would be sent to the mound, and he didn't want to label Casilla and Romo as "co-closers."
"No. I'm saying that we'll use them both as needed, depending on the order," Bochy said. "In the early go, we try to not overwork these guys, so they both can be used late in the game. And I'll throw [Jeremy] Affeldt in there, too. Maybe [Javier] Lopez getting a big out. You guys have seen, we don't always go with just one guy in a certain role, whether it's the setup or closing."
Alex Espinoza is a contributor to MLB.com. This story was not subject to the approval of Major League Baseball or its clubs.