Jackson has crucial role atop Mariners' lineup
Seattle needs speedy center fielder to get on base for big bats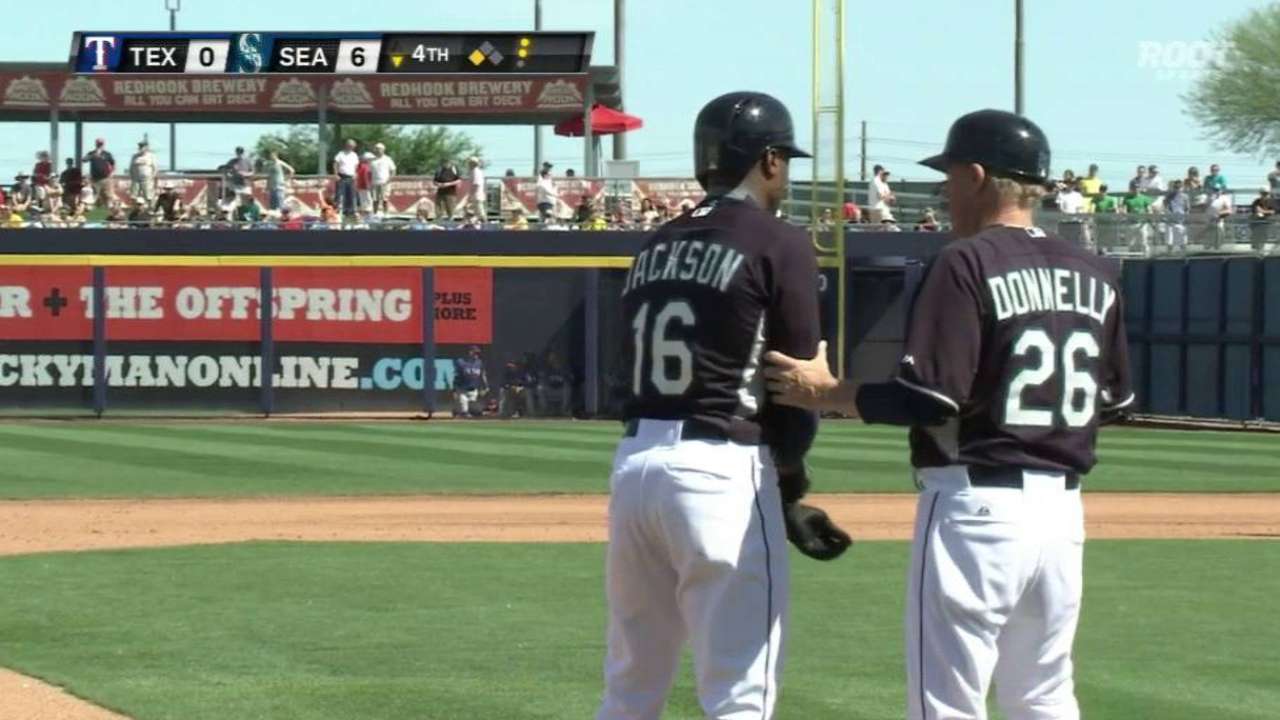 PEORIA, Ariz. -- Much of the talk this spring at Mariners camp centered around the improved middle of the order -- the All-Star trio of Robinson Cano, Nelson Cruz and Kyle Seager -- that should give much-needed support to one of baseball's best pitching staffs.
But there's another element to the lineup that will be critical as well as Seattle prepares for Opening Day on Monday at Safeco Field. The Mariners need a catalyst at the top of the order to set the table for the big bats. And that duty falls in large part to Austin Jackson, a soft-spoken Texan who quietly put together a strong spring.
Jackson wasn't a big story this spring because he's not quite new. His arrival came at the July 31 non-waiver Trade Deadline last season when he was acquired from the Tigers, and he struggled his final month in Seattle. But Jackson was a quality leadoff man for some very good teams in Detroit, and he'll look to spark the Mariners in much the same way in 2015.
"The main focus for me at the top of the order obviously is to get on base for those guys," said the 28-year-old. "You have guys capable of changing the game with one swing, so anything I can do to get on base is just going to be a plus."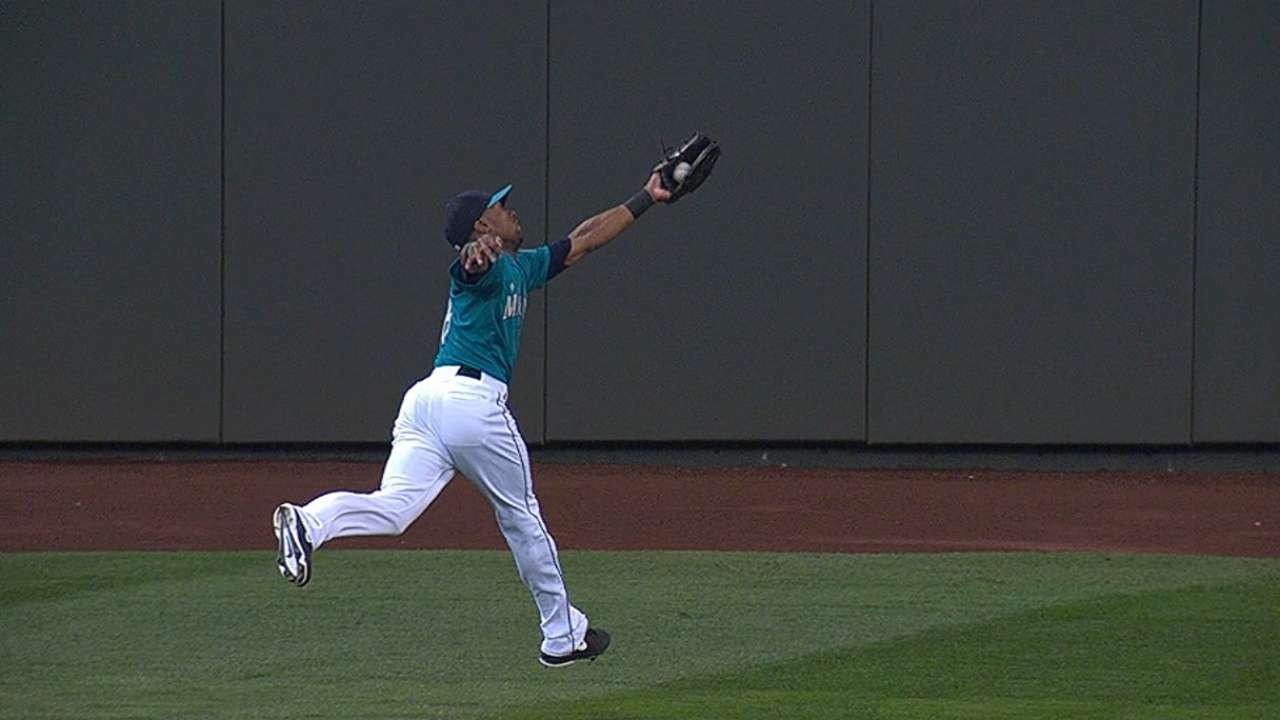 Jackson is a career .274 hitter in five Major League seasons with a .336 on-base percentage. He finished in the top six in the American League in runs scored in three of the previous five seasons, crossing the plate 103 times in 2010 and '12 and 99 times in '13.
The Mariners haven't had a 100-run scorer since Ichiro Suzuki in 2008 and have been searching for a legitimate leadoff hitter for the past three years. The Opening Day leadoff man in 2012 was Chone Figgins. Franklin Gutierrez got the call in '13. Abraham Almonte led off last year's opener.
Though he didn't play well down the stretch last season, Jackson is far more suited to that role and says he was much more comfortable this spring now that he's had a chance to settle in. He feels that will help on both sides of the ball.
"It starts with being able to start here in Spring Training and not try to pick everything up on the fly in midseason," said Jackson, who hit .333 with four doubles and two triples while leading the Mariners with 20 hits in Cactus League play. "Being able to start here and just get comfortable with my position. Being able to familiarize myself with the corner outfield guys is really important going into the season -- getting a chance to do it during Spring Training and figuring out guys' range, and they can figure your range out as well."
Jackson is a solid defensive center fielder, and though the Tigers never asked him to steal much in recent years, he has good speed and led the AL in triples in 2011 and '12. Mariners manager Lloyd McClendon pushed him on the basepaths more last year and Jackson stole 11 of 13 bases in his two months in Seattle, more than he'd totaled the previous year or the first four months of 2014.
Expect him to continue in that vein this season.
"It's just about being comfortable and really just being fearless with it. That's the mindset," said Jackson, who stole 27 bases for the Tigers as a rookie in 2010. "You can't worry about getting thrown out or anything that's going to cause you to not get the best jump. It's them putting it in my head that if you think you can get it, try. You're never going to steal a base if you don't try."
Jackson likely will bat second at times this season against left-handed pitchers when McClendon uses Rickie Weeks in the leadoff spot. But either way, he'll be a catalyst at the top of the order for a team looking to boost its offensive production.
Pressure? Sure. But Jackson has excelled in this situation before with a Tigers organization that went to the AL Championship Series three straight seasons and played in the World Series in 2012.
"It's not as hard as it may seem because we've got a good team," he said. "It's not all on one person. As a team, we can be really good."
Greg Johns is a reporter for MLB.com. Follow him on Twitter @GregJohnsMLB as well as his Mariners Musings blog. This story was not subject to the approval of Major League Baseball or its clubs.