Gonzalez indicates final roster spots could go to Ciriaco, Martin
Braves to officially announce Opening Day roster Sunday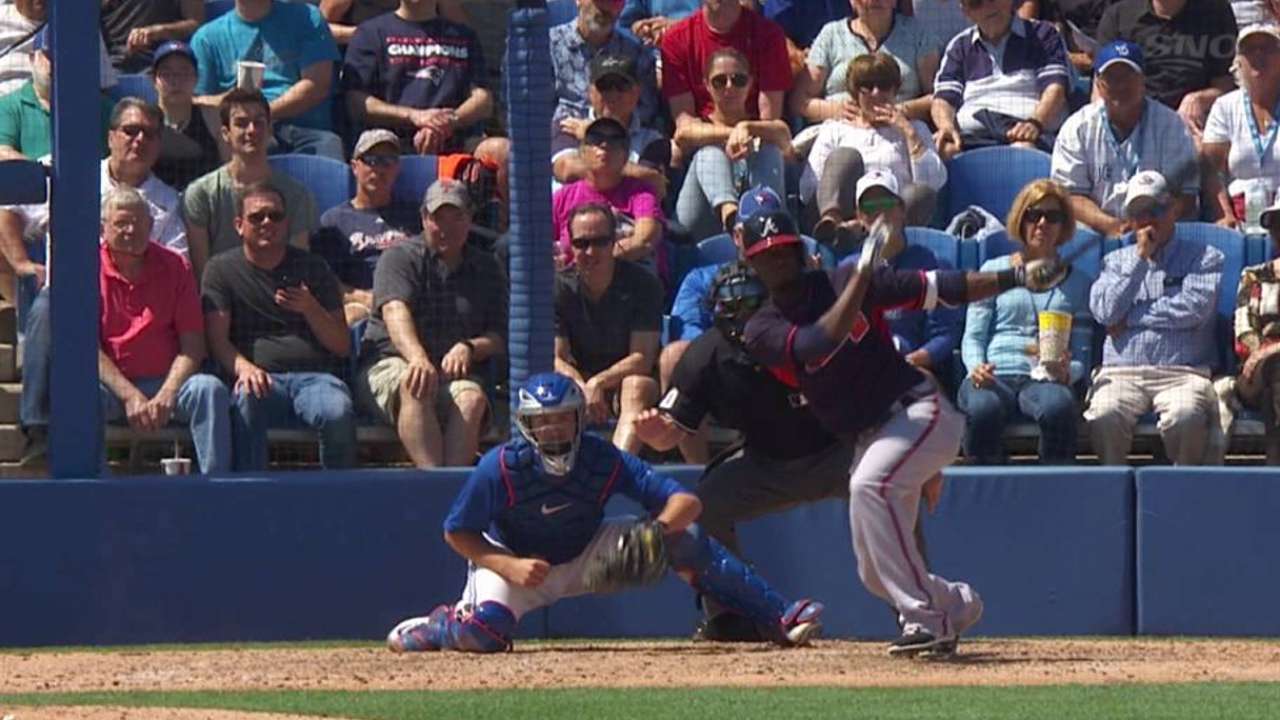 LAKE BUENA VISTA, Fla. -- Pedro Ciriaco never seemed like a viable candidate for Atlanta's Opening Day roster. But after evaluating all of their candidates, including the one (Joe Benson) they brought over from Minor League camp this week, it appears the Braves will gamble that this will be the year Ciriaco's Spring Training success carries over to the regular season.
The Braves opted not to announce their Opening Day roster until Sunday morning. But if better alternatives are not found via trade or free agency, manager Fredi Gonzalez indicated the final bench spot would go to Ciriaco and the final bullpen spot would go to Cody Martin.
"I guess we have to give ourselves a little wiggle room in case something crazy happens," Gonzalez said.
Martin, who allowed just four hits while not allowing a run in nine Grapefruit League innings, was deemed a better long relief candidate than top pitching prospect Mike Foltynewicz, who was optioned to Triple-A Gwinnett on Saturday. Foltynewicz will get regular work as a starting pitcher in Gwinnett's rotation.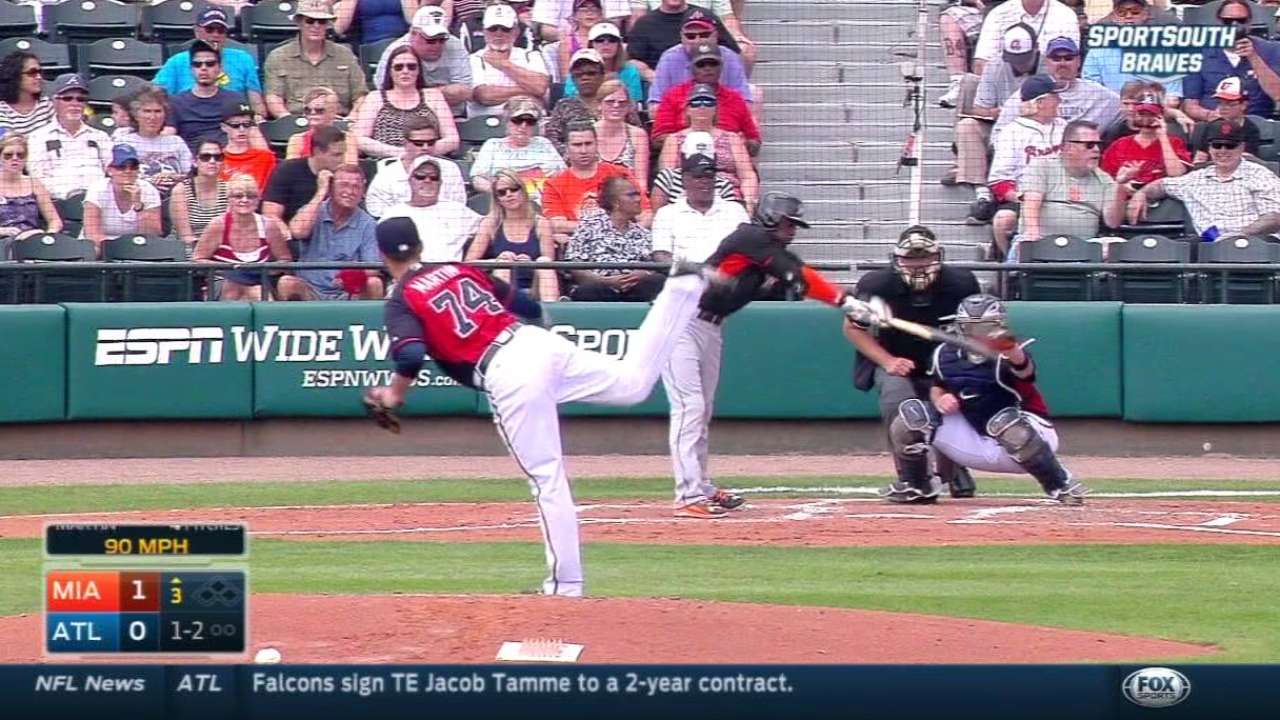 Gonzalez's revelation that Ciriaco will likely fill the final bench spot was surprising given that the Braves were seemingly looking for a right-handed hitting backup outfielder who could serve as center fielder Eric Young Jr.'s backup.
Ciriaco can play each of the infield positions and both corner outfield positions, but the center field experience he has gained as a professional is limited to the three games he played for Boston in 2012. Still, with utility man Phil Gosselin available to play center when necessary, the Braves determined that Ciriaco's offensive potential trumped the defensive value that would have come from Benson or Todd Cunningham.
"I commend our coaches because they thought outside the box and decided we might just need a right-handed bat," Gonzalez said. "So we started digging around and looking. Ciriaco has had a hell of a camp and also he's got a track record. He's got 400-plus plate appearances in the big leagues."
The .373 batting average Ciriaco compiled over the past month was not necessarily surprising, given that he batted at least .333 during four of his previous five Grapefruit League seasons. But since hitting .293 in 76 games for the Red Sox in 2012, Ciriaco has experienced little success during limited time at the Major League level.
Ciriaco, who has often proven susceptible to offspeed pitches, has batted .221 with a .580 OPS in the 81 big league games he has totaled over the past two seasons. But the Braves determined he was a better option than Benson, who was brought over from Minor League camp this week because the club was not comfortable carrying the defensively-skilled Cunningham.
As Juan Jaime displayed better control over the past couple weeks, it became apparent he would begin the season as one of Atlanta's relievers. This left one available spot in the bullpen, which will be filled by Martin.
Mark Bowman is a reporter for MLB.com. This story was not subject to the approval of Major League Baseball or its clubs.