Crisp to begin rehab after successful elbow surgery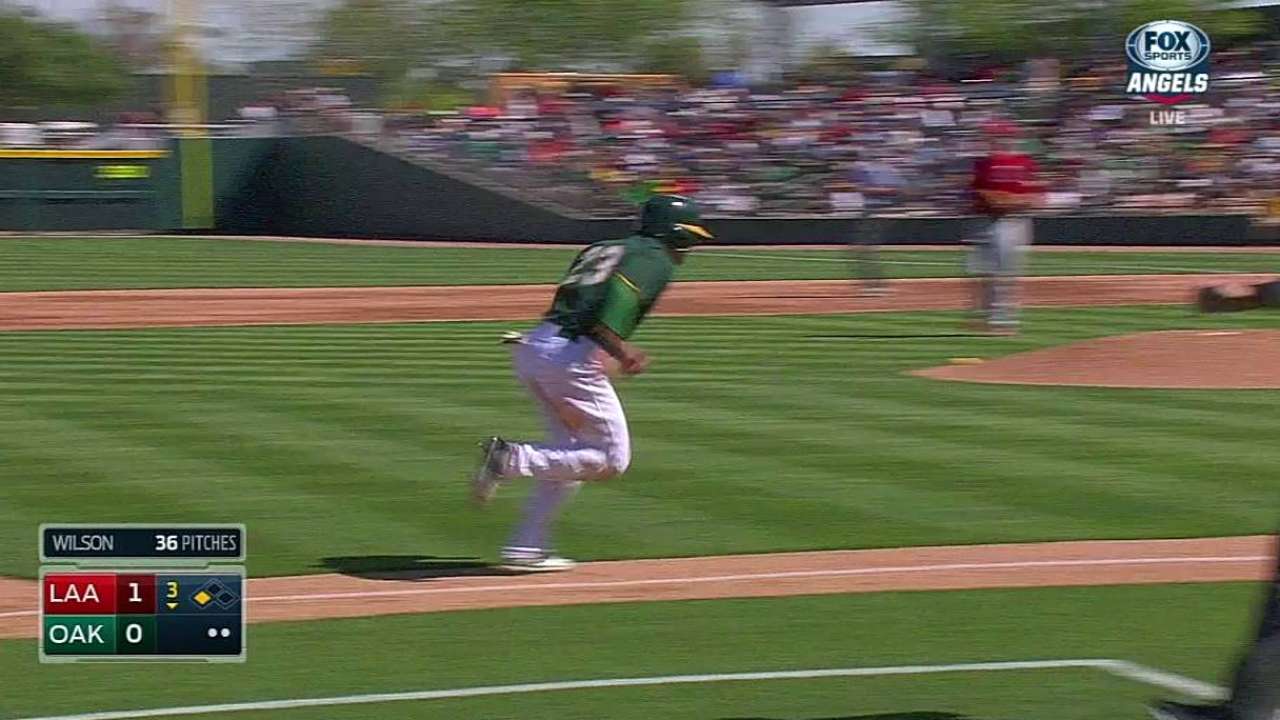 OAKLAND -- A's outfielder Coco Crisp underwent successful arthroscopic surgery on his right elbow Friday and will engage in rehab for 10 to 14 days before the club has a better idea of a potential return date, according to head trainer Nick Paparesta.
The typical recovery time for such a procedure is six to eight weeks, though Crisp said he hoped to be back sooner. He was resting comfortably at home Saturday.
"He's recovered nicely," Paparesta said Saturday morning. "We'll just wait and see how things go. We want the stitches to heal, then we'll figure out what's next."
The surgery, performed by team orthopedist Dr. Jon Dickinson, involved the removal of two loose bone chips and a cleanup of the elbow joint.
Crisp is believed to have been playing with these for years, and it wasn't until he took his first swing of the Cactus League season that he experienced triceps discomfort that potentially aggravated the elbow. He only accrued 15 exhibition at-bats.
During Crisp's absence, the A's will rely on an abundance of depth in the outfield. Craig Gentry, Sam Fuld, Ben Zobrist, Mark Canha and Billy Burns could all see time in left field.
Jane Lee is a reporter for MLB.com. This story was not subject to the approval of Major League Baseball or its clubs.