Ishikawa likely to start season on DL with back injury
Pence, recovering from broken arm, aims to swing bat in 10-14 days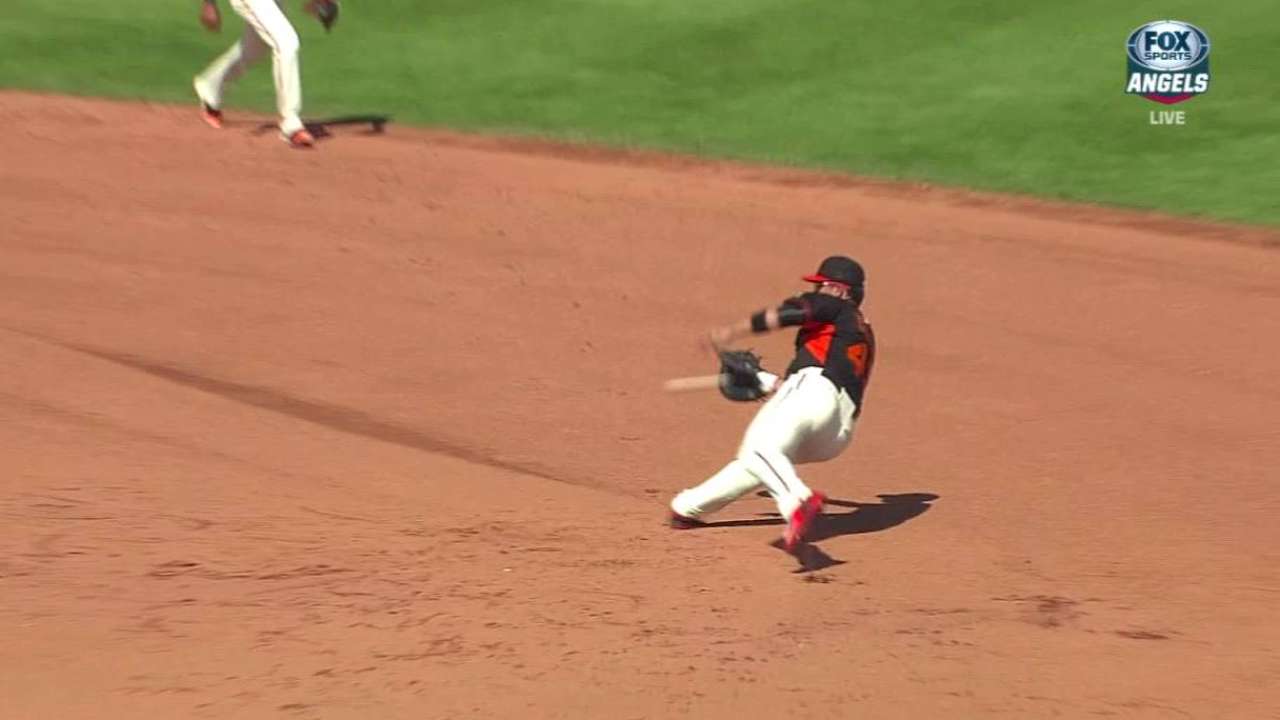 OAKLAND -- 2014 NLCS hero Travis Ishikawa is still in Arizona rehabbing a back injury and will likely begin the season on the 15-day disabled list. Giants manager Bruce Bochy revealed the news on Saturday before his team faced the A's in the exhibition finale.
"He's starting to hit some balls off the tee," Bochy said, "but he's not ready. Looks like he's heading to the DL. Unless I get different news after the game, but that looks like where he's heading."
Ishikawa's back flared up on March 29 and he underwent an MRI the following day. The Giants have until noon PT on Sunday to finalize their 25-man roster for Opening Day. About 24 hours away from the deadline, Bochy said there are still some decisions to be made about the final spots up for grabs.
"I don't know if this will make it easier," Bochy said. "We'd like to have Ishi healthy and playing well. But we do need to replace him. So, that creates a spot. In that regard, it does make it probably a little bit easier. Still got to decide if we want that 13th pitcher or position player."
Without Ishikawa, the Giants have 26 healthy players on their active roster. It looks like Bochy will have to decide if he wants to keep a seventh infielder or an extra pitcher in the bullpen.
Ishikawa will join outfielder Hunter Pence on the 15-day DL to start the year. Pence, who broke his arm after getting hit by a pitch on March 5, recently had his hard cast removed but is still wearing a splint. Bochy said doctors expect Pence to be able to start swinging the bat in 10-14 days after examining his X-rays on Friday.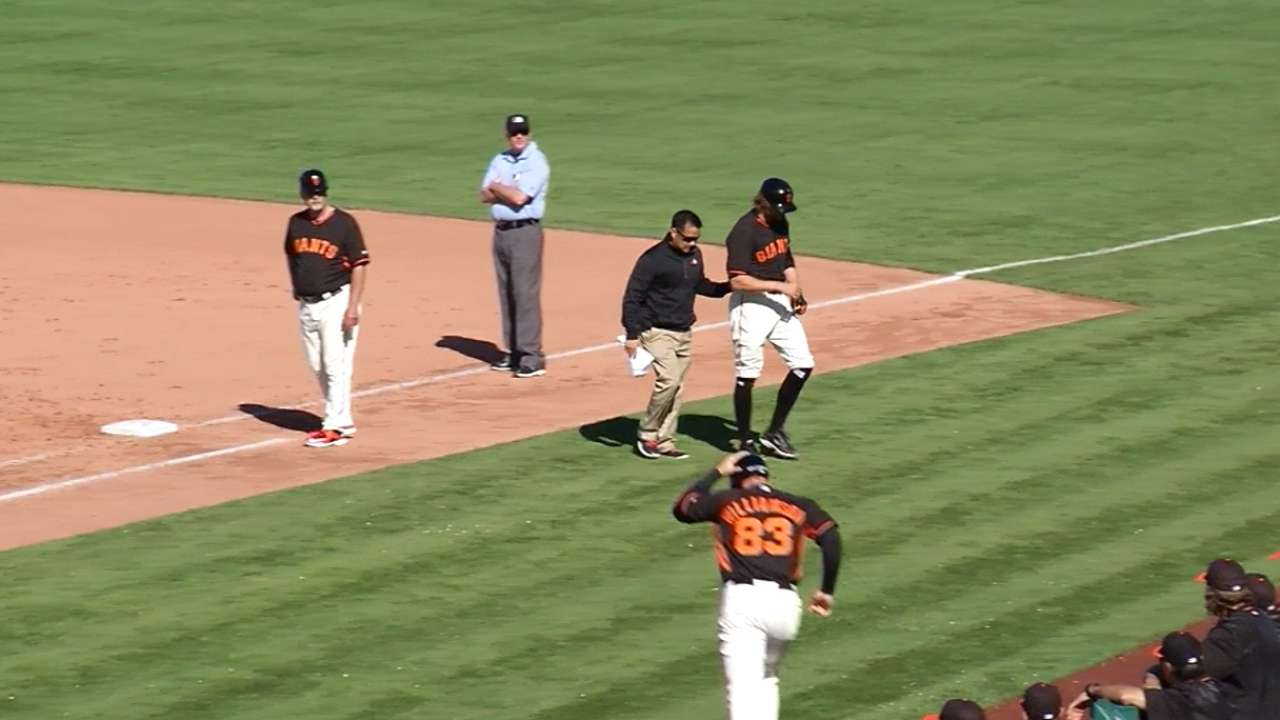 "He's doing some mobility stuff with the forearm," Bochy said. "Just got to build up that strength to get that flexibility back. Swinging the bat, it's going to take a little time before he can do that. So that's why they're saying 10-14 days. He's actually doing a lot of stuff with his wrist and forearm."
Alex Espinoza is a contributor to MLB.com. This story was not subject to the approval of Major League Baseball or its clubs.