Young's homer negates Fister's strong outing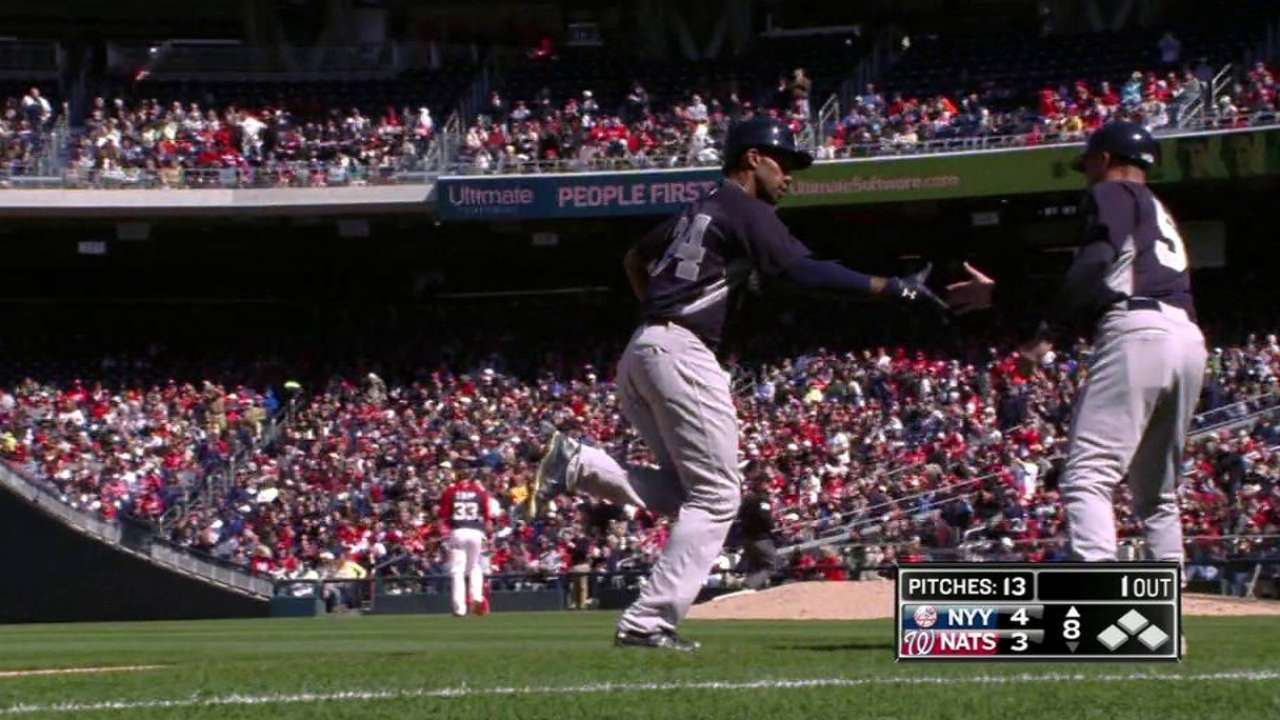 WASHINGTON -- Nationals starter Doug Fister turned in his best performance of the spring, but the Yankees spoiled it later when Chris Young hit a two-run homer off Drew Storen in the eighth for a 4-3 victory over Washington in the exhibition finale for both teams Saturday.
Fister retired the first nine batters he faced and allowed two runs on four hits in his six innings. This was both his longest and most effective effort of the spring; he came into the game with a 7.02 ERA. The right-hander's only allowed runs came on Stephen Drew's two-run homer in the fifth.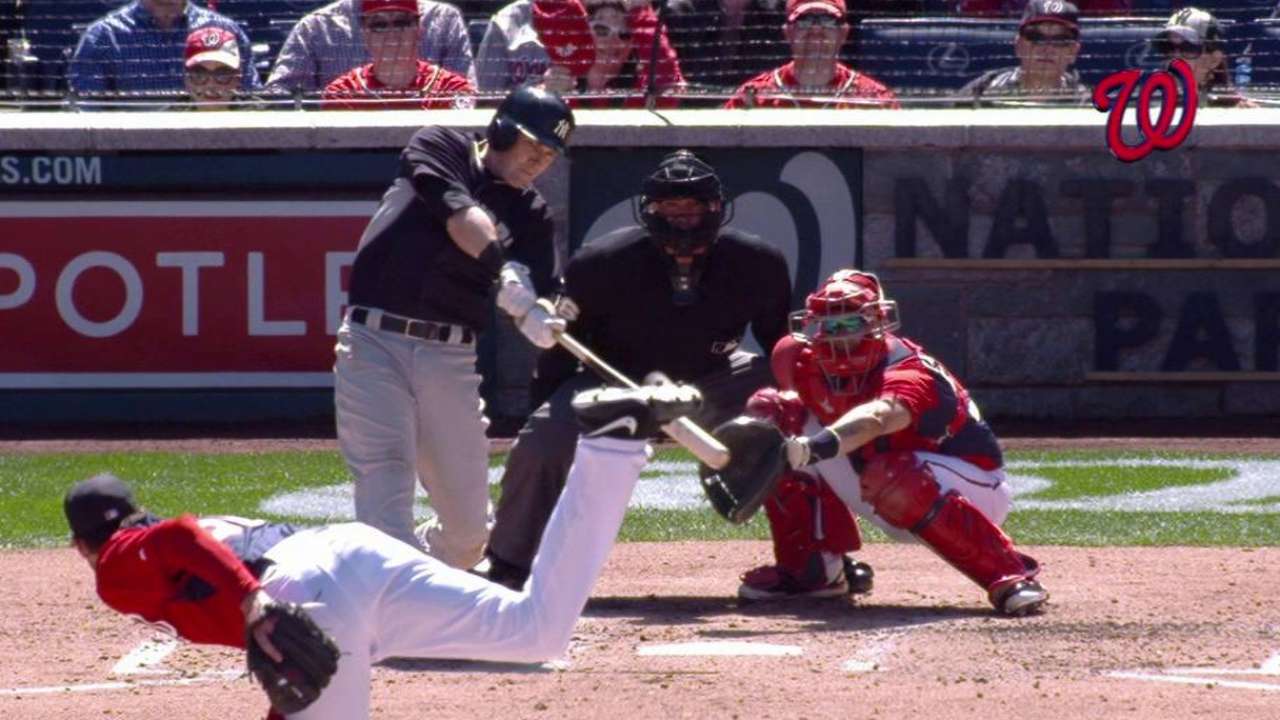 "Overall, I felt pretty good about today," Fister said. "I made a couple of mistakes. I feel good where we're at going into the season. In the spring, you've still got to get your work and focus on getting the finetuning of pitches and mechanics and mentality worked out. I feel good where we're at going into next week."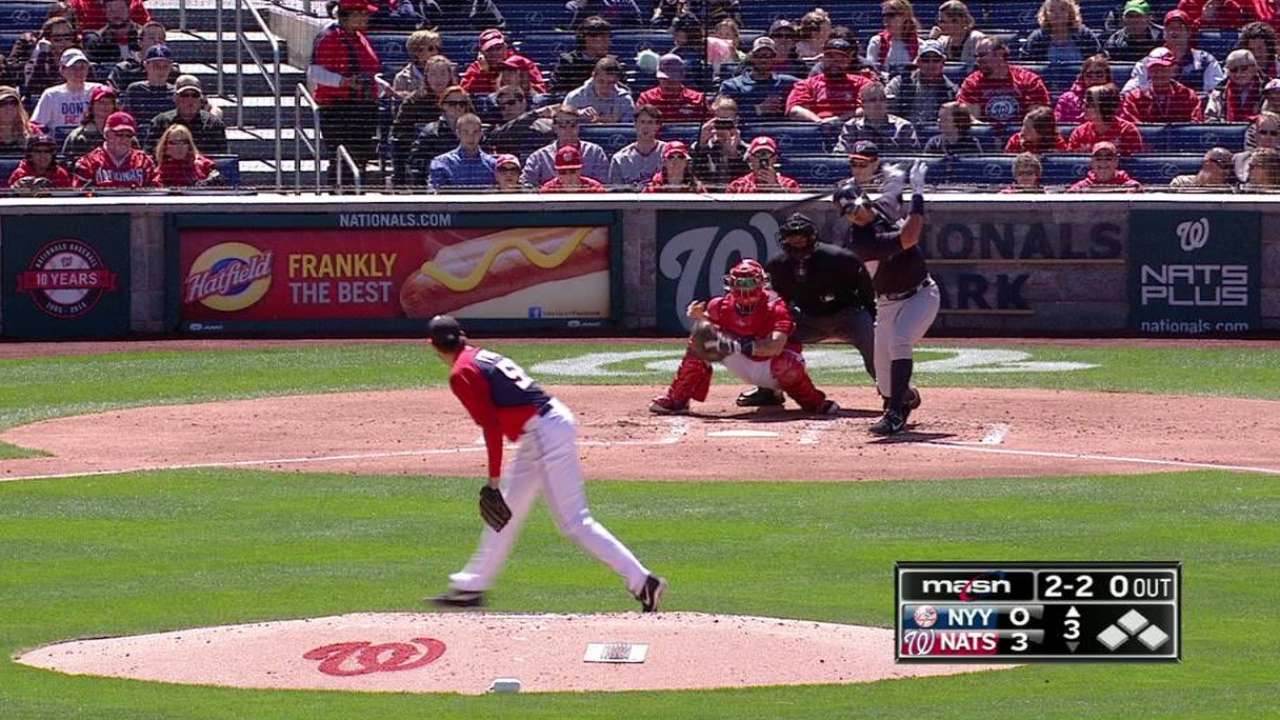 New York fell behind, 3-0, early, then won it in the eighth. Didi Gregorius lined a one-out double, and pinch-runner Nick Noonan scored when Young followed with his two-run homer to left off Storen. Young tied Chase Headley and Alex Rodriguez for the team lead with three homers this spring.
Washington needed just five batters to score three runs in the bottom of the first against Yankees starter Nathan Eovaldi. Michael Taylor and Yunel Escobar led off with back-to-back singles before Bryce Harper walked to load the bases.
Ryan Zimmerman followed with a sacrifice fly for a 1-0 lead. Harper moved to second on the play to give Washington runners at second and third with one out, and both scored when Wilson Ramos singled up the middle.
Eovaldi recovered after the shaky start and gave up just one more hit in his five innings, giving up three runs on four hits overall. He struck out six and walked three.
"You've got to be able to go out there and give a team a good quality outing," Eovaldi said. "... I'm not sure how many pitches I finished up with, but I mean, I felt good. I felt like I could've come back out for the sixth or seventh. So [it's] just being able to bounce back after a rough outing or a rough start."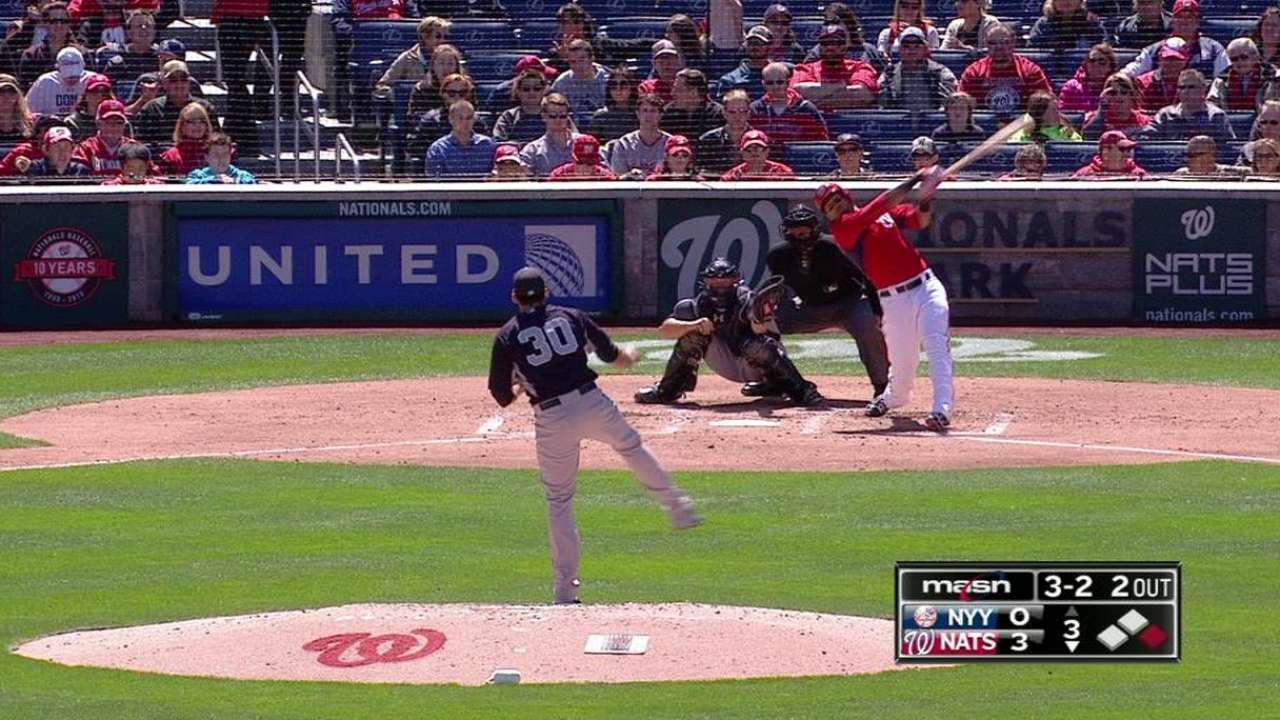 David Carpenter got the win in relief, and Dellin Betances earned the save.
Yankees Up Next: Masahiro Tanaka gets the Opening Day start in Monday's 1:05 p.m. ET game vs. the Blue Jays at Yankee Stadium.
Nationals Up Next: Max Scherzer makes his Nationals debut on Opening Day at Nationals Park, a 4:05 p.m. ET matchup Monday against the Mets.
Jeff Seidel is a contributor to MLB.com. This story was not subject to the approval of Major League Baseball or its clubs.