Lack of a set closer isn't necessarily a problem
At least a dozen teams since '05 have made postseason without single go-to guy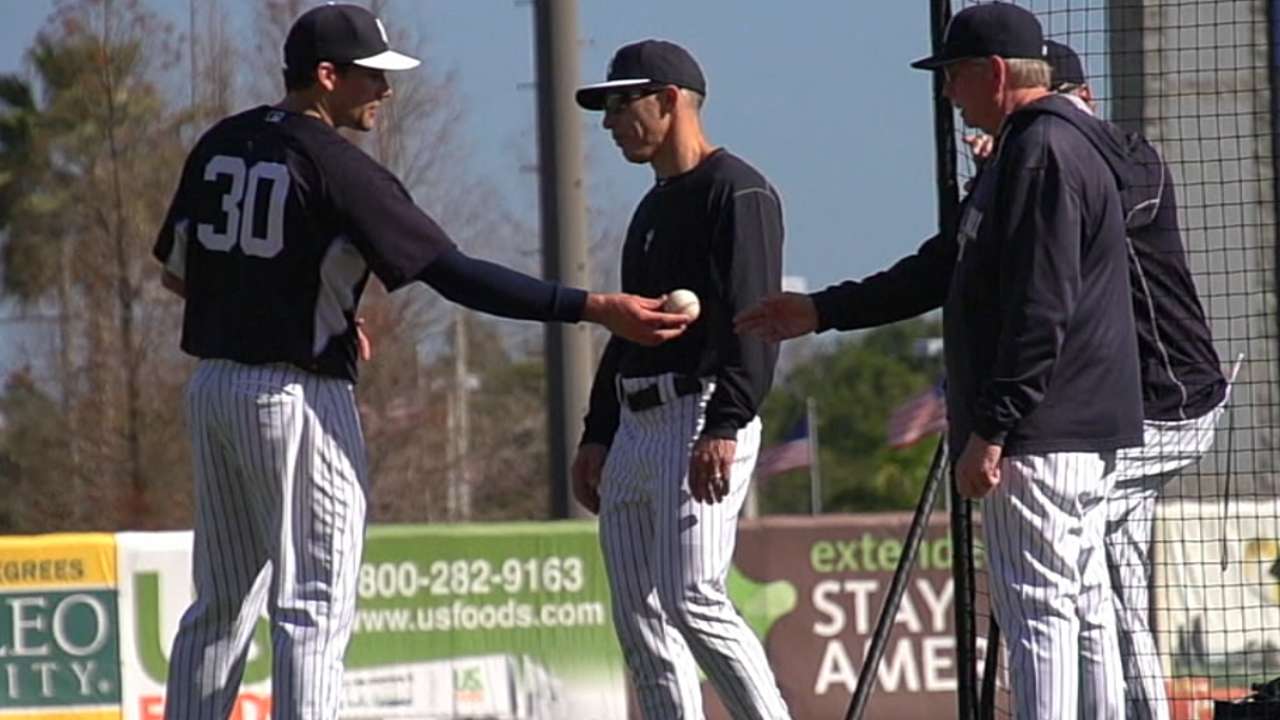 Yankees manager Joe Girardi is prepared to enter this season without a designated closer, instead splitting opportunities between right-hander Dellin Betances and left-hander Andrew Miller. Elsewhere in the American League East, first-year Rays skipper Kevin Cash also won't have a set ninth-inning man in the early going, with Jake McGee beginning the campaign on the disabled list.
In a game that loves specialized, defined bullpen roles, it's somewhat rare for a club to use a committee for an extended period of time. On the other hand, circumstances often force teams -- even successful ones -- to turn to multiple closers throughout the 162-game march from April to October.
Over the 10 seasons from 2005-14, at least 12 teams made the playoffs without having one pitcher collect 60 percent or more of their total saves. In some cases, an injury struck. Other times, the original choice simply struggled and was replaced with an internal choice or a trade acquisition.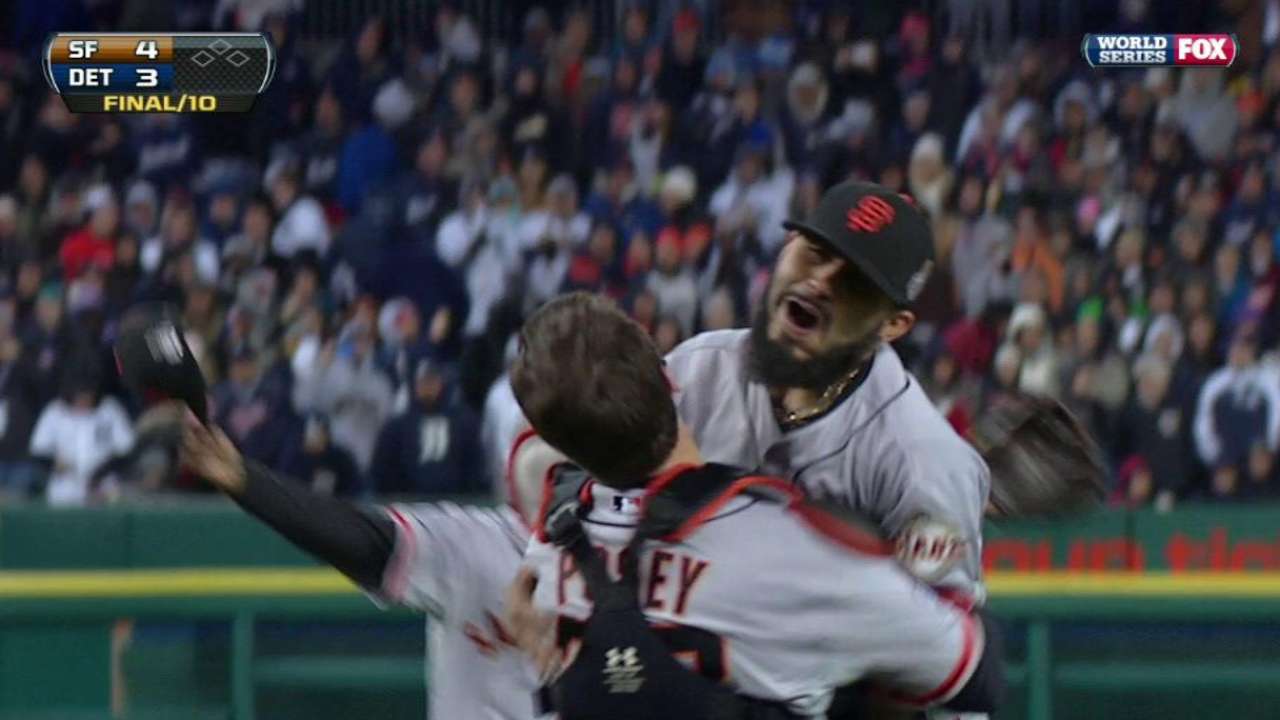 In fact, three of the past four World Series winners are part of this group. The 2011 Cardinals subbed Jason Motte for Fernando Salas (51 percent) down the stretch. The 2012 Giants replaced an injured Brian Wilson with Santiago Casilla (47 percent), then turned to a committee headed by Sergio Romo. Two years later, it was Romo (50 percent) who gave way to Casilla.
To look at this phenomenon from a different angle, research last season showed that almost one-third of postseason qualifiers from 2004-13 had changed closers by the time they reached October. And then six of last season's 10 playoff clubs fell into that category.
It remains to be seen whether the Yankees or Rays stick with a closer duo or committee all year long. Either way, if they ride multiple closers to a playoff berth, they likely will be in good company.
Andrew Simon is a reporter for MLB.com. Follow him on Twitter @AndrewSimonMLB. This story was not subject to the approval of Major League Baseball or its clubs.