Rangers will take final roster decisions to Sunday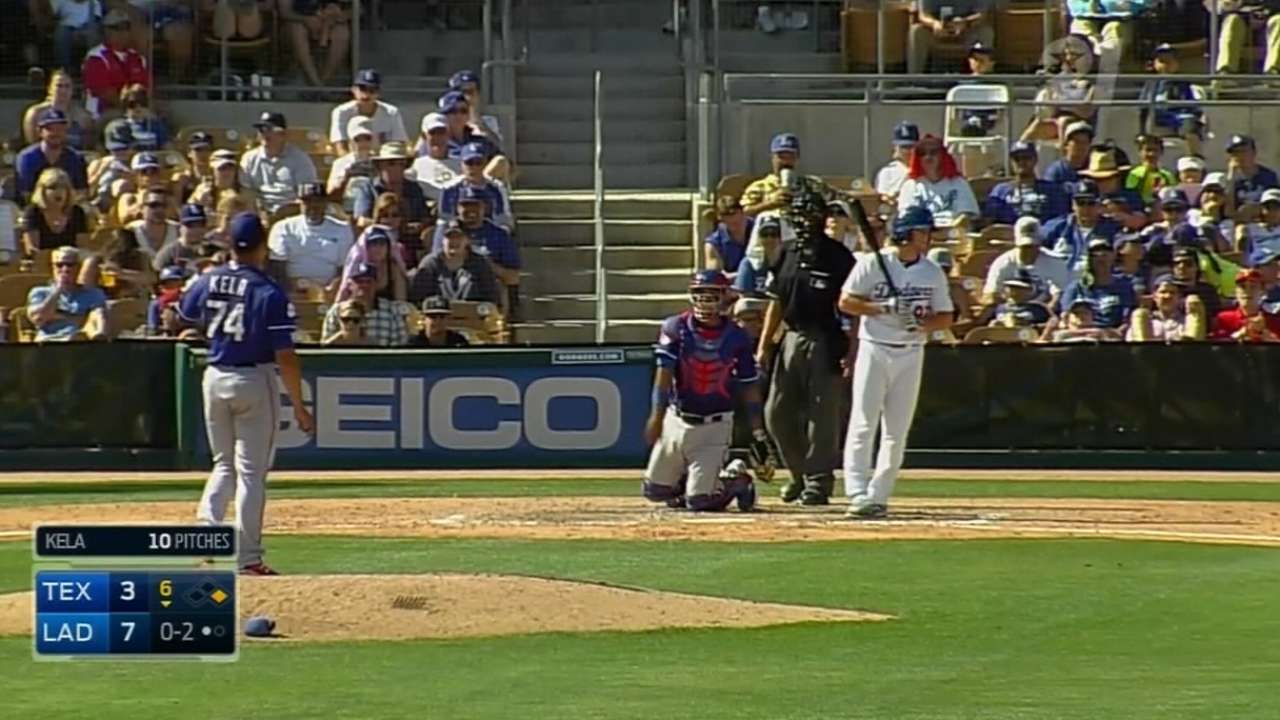 ARLINGTON -- Rookie right-hander Keone Kela and veteran Anthony Bass are in the Rangers' bullpen, at least right now, but the club's final Opening Day roster won't be set until Sunday.
Kela, who did not give up a run in Cactus League play in Arizona, joins a bullpen that has been in a state of flux for the past week because of multiple injuries. Sam Freeman, the left-handed reliever acquired a week ago from the Cardinals, did not make the team.
The Rangers have told Freeman that he will be designated for assignment on Sunday, with the hopes of getting him through waivers. Freeman is out of options and had a 9.00 ERA this spring.
"Sam is a very good athlete with a very good arm," general manager Jon Daniels said. "It was just the consistency, as far as commanding the breaking ball and throwing strikes. Hopefully we can keep him in the organization and work with him."
Instead, the Rangers are going to open the season with an all-right-handed bullpen unless they can acquire a left-hander in a trade or on the waiver wire in the final hours of Spring Training.
"We have had some conversations with clubs," Daniels said.
Shawn Tolleson and Roman Mendez will be two of the right-handers. There was some doubt if Tolleson would be ready for the season because of some tightness in his right forearm. But he had three scoreless appearances in the final week of the spring and said he is ready to go.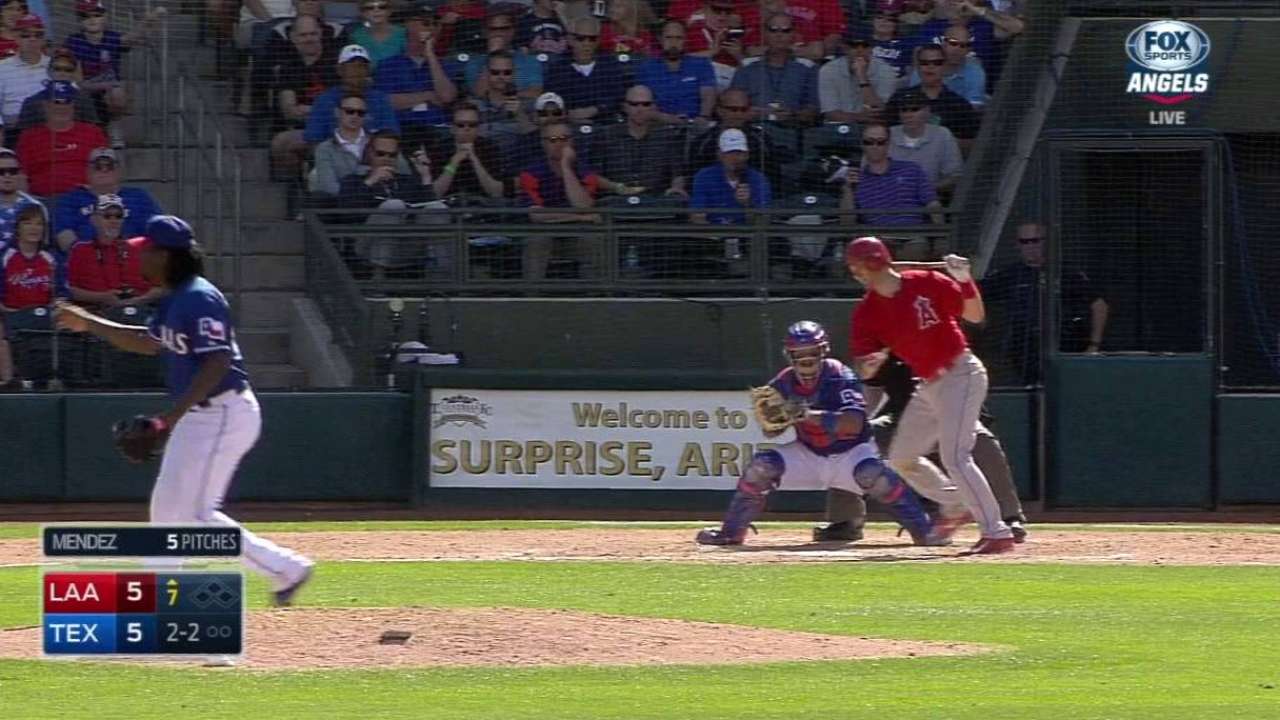 Kela made the team because of an impressive spring, but Mendez was quietly as good as anybody from beginning to end. He had a 0.90 ERA, struck out 11 in 10 innings and held opponents to a .167 batting average. Those two pitchers may be the Rangers' best eighth-inning options until Tanner Scheppers is ready.
The Rangers kept Bass because they wanted some length in the bullpen. That's also why the Rangers are keeping right-handers Phil Klein and Logan Verrett. All three pitchers can give the Rangers multiple innings out of the bullpen.
Right-hander Jon Edwards and left-hander Alex Claudio aren't ready to do that, and the Rangers are optioning them both to Triple-A Round Rock. Edwards was sent down even though he had a 2.92 ERA in 10 appearances this spring, struck out 18 in 12 1/3 innings and held opponents to a .167 batting average.
"He may have has as good of camp as anyone," Daniels said. "We thought he made huge strides and has as good of stuff as anyone on the club. He is clearly in our plans."
The Rangers had to tinker with their bullpen at the end, because injuries to Scheppers, Kyuji Fujikawa and Lisalverto Bonilla will force those pitchers to start the season on the disabled list.
Scheppers is sidelined with a sprained right ankle. He threw a bullpen session on Friday without problem but has pitched just 3 2/3 innings this spring. The Rangers want to get him at least three to four more outings before activating him. He will pitch in an intrasquad game between Round Rock and Double-A Frisco on Sunday.
Fujikawa has been shut down with a tight right groin muscle and hasn't pitched since last Tuesday. He is hoping to throw a bullpen session on Tuesday in Frisco. Bonilla is sidelined with an impingement in his right shoulder.
T.R. Sullivan is a reporter for MLB.com. Read his blog, Postcards from Elysian Fields, and follow him on Twitter @Sullivan_Ranger. This story was not subject to the approval of Major League Baseball or its clubs.