Tanaka expects pitch speeds to be lower
Yankees starter plans to throw two-seam fastballs more this season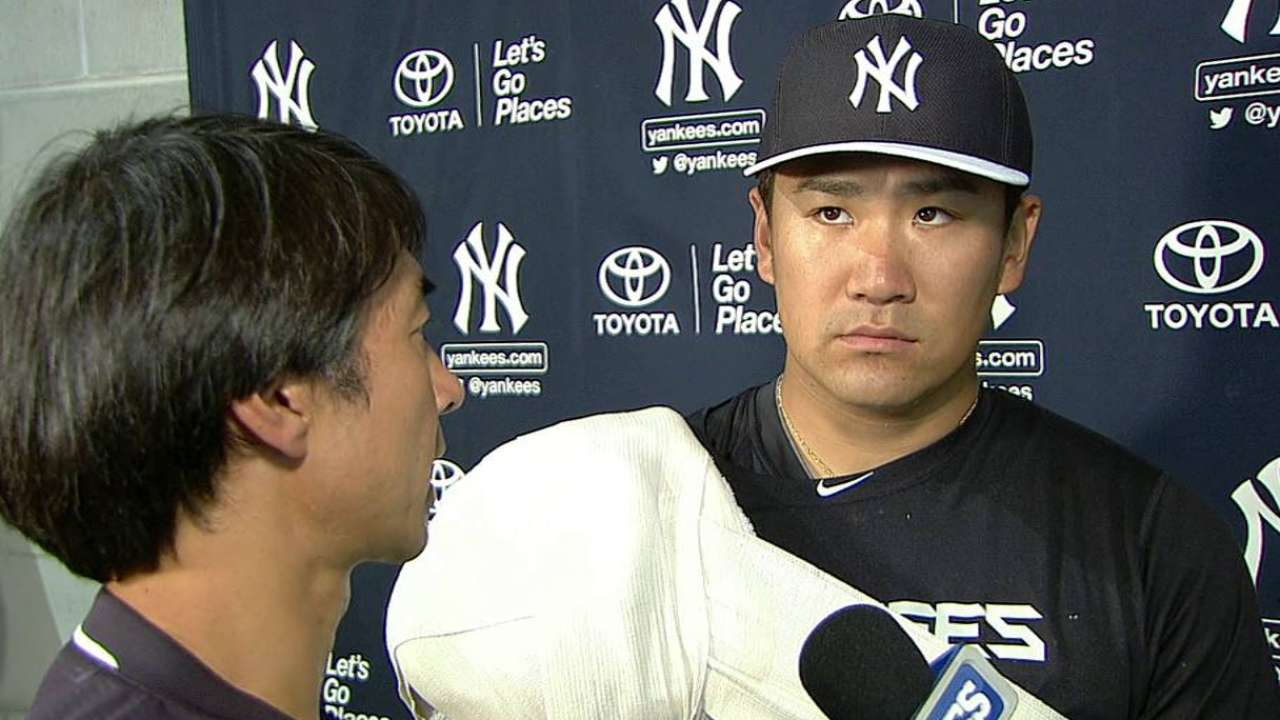 WASHINGTON -- Yankees Opening Day starter Masahiro Tanaka said Saturday that he's ready to roll -- but not to expect his velocity to be where it was last year.
Tanaka said, before the Yankees' exhibition finale with the Nationals, that he'll be throwing his two-seamer more, so his speed should decrease.
"I'm trying to establish a certain pitching style for me this year, so maybe it isn't the wisest to ask for velocity from me this year," he said through an interpreter. "Because of the fact that I'm throwing more two-seamers, that would obviously make the velocity go down. As for my pitching style, talking about my mechanics, I'm trying to relax a little bit more when I'm throwing, so that might have to do with it a little bit."
Tanaka posted a 3.07 ERA in 14 2/3 innings this spring despite throwing with less velocity. He missed most of the second half of the season with a partially torn elbow ligament.
Jeff Seidel is a contributor to MLB.com. This story was not subject to the approval of Major League Baseball or its clubs.