MLB.com Columnist
Anthony Castrovince
Everyone's on equal footing on Opening Day
It is admittedly easy for me to say this after the heavy lifting of the schedule-making has been done and the initial ESPN Sunday Night Baseball entry has been selected, but Wrigley Field is a perfectly appropriate place for the 2015 Major League Baseball season to begin, isn't it?
We are, after all, in an age of great hope and faith in this industry. And who better to illustrate that than those long-suffering but newly reinvigorated Cubbies? They will take on their National League Central-rival Cardinals on Sunday night to officially begin an absolutely unpredictable year in this great game.
On the North Side of Chicago, there is hope in a new skipper. Hope in a new ace. Hope in a loaded position-player pipeline. And yes, even hope that the bleachers will soon be back open for business.
So we might as well just start right there, with the awesome optimism of a club looking to end a 106-year championship slump. That optimism is rampant right now. The beauty of this 2015 outlook is that you can count on one hand (and probably not use the entire hand) the number of MLB teams entering the new year with something other than earnest expectations of playing ball the last week of October.
Well, sure, every team in every season in history has entered the opener clinging to at least some semblance of a shot, and there's that line people always trot out on Opening Day about how "hope springs eternal." But "eternal" implies a ceaselessness that doesn't exactly mesh with the reality of so many clubs finding themselves out of the mix by Memorial Day.
In many, many markets, that won't be the case this season. There's too much competitive parity in today's game, with the results -- for a wide variety of reasons -- no longer prescribed by payroll, as they so often once were.
Beyond projection, though, is recent history, and what happened with the Royals last year was the latest and perhaps greatest evidence of how quickly a club can reinvent its reputation in today's climate.
It was one thing for the Royals to shake off a 29-year October drought and get into the Wild Card Game, but it was quite another to take that winner-take-all game in dramatic fashion and use that victory as the springboard to a seven-game World Series with the battle-tested Giants.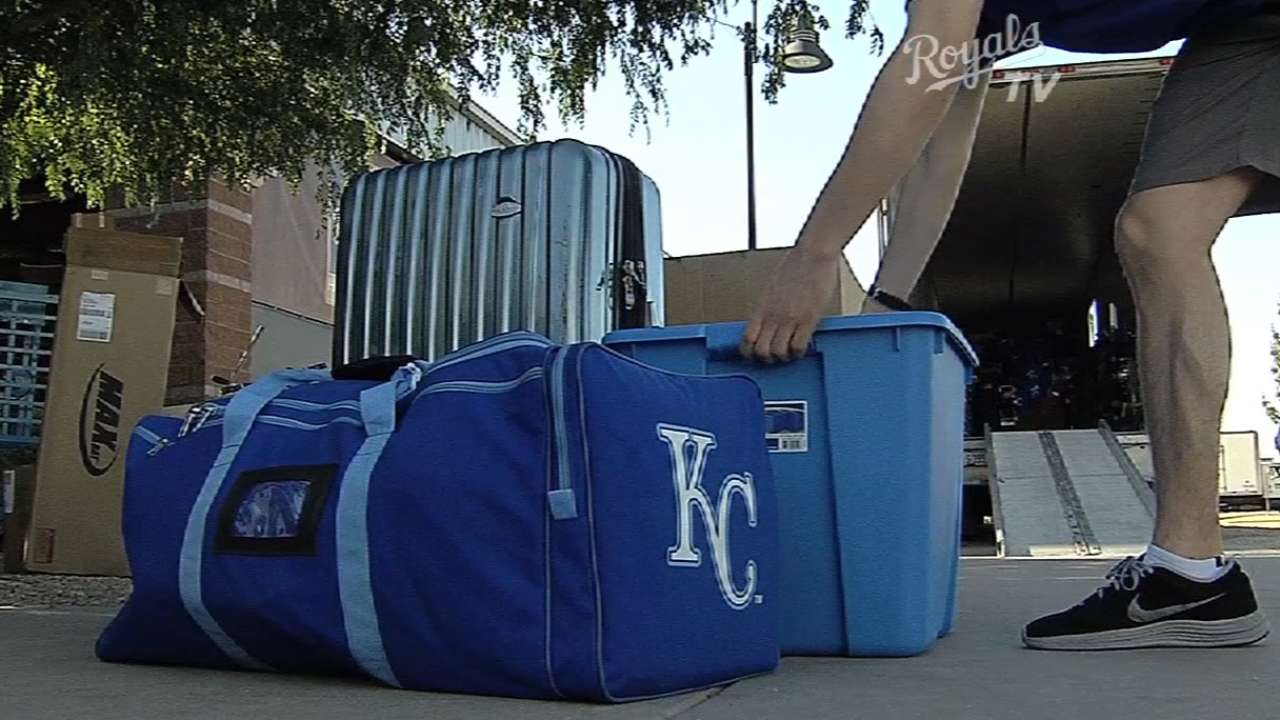 Now you've got a funny thing happening: Teams of all shapes and payroll sizes are trying to emulate a Royals team that was once a punchline.
Even the Yankees, with their $219 million payroll and their 27 World Series titles, are trying, to some degree, to follow the Kansas City model, having beefed up their bullpen and defense in a bid to be better-situated for the October crapshoot, should they get there.
We know you don't have to be a juggernaut to get there. Four teams last year made the postseason despite finishing south of 90 wins. We haven't had a 100-win team since the 2011 Phillies.
Yes, a lot of people are arguing the Nationals, with their loaded rotation, as a favorite to end that streak this season. But that's a lot more difficult argument to make if their prominent position players keep dropping like flies. Meanwhile, the PECOTA projections call for a 98-win season from a Dodgers team that has lost a lot of thump from its lineup and still has questions in its bullpen.
In other words, let's see what happens.
We are coming off one of baseball's wildest winters in memory, and the slew of transactions -- which included the likes of the White Sox, Padres, Marlins, Mariners, Blue Jays and, yes, the Cubs (not one of whom has been to the playoffs since at least 2008) -- was based upon the premise that if you can build a ballclub that projects to finish somewhere just a little north of .500, you've got a contender. Because of this, the concept of long-term rebuilding plans is fading. Five of the last 20 teams to reach the World Series won between 66 and 76 games just the year before.
Teams, clearly, can turn around quickly.
So the history of the M's and Blue Jays, who enter 2015 with the game's two longest postseason droughts, pales in comparison to the present, in which Seattle is an AL West favorite and Toronto has as good a chance as anybody in a wide-open American League East.
The Marlins were villainized for totally blowing up their veteran-laden squad just two years ago, and now their young core (centered around sports' first $300 million-plus man in Giancarlo Stanton) and outside additions make them a popular playoff pick.
The White Sox lost 89 games last year, and now you don't have to squint very hard at all to see them winning a deep AL Central.
The Padres have loaded up on right-handed power bats to go from four straight sub-.500 seasons to newfound relevance.
Even the Astros, for whom 92 losses last year was actually a marked improvement on the previous three seasons, are feeling and looking frisky with a power-laden lineup that could surprise some people out West.
And yes, there are those Cubs, who illustrate the Opening Day -- well, more accurately, Opening Night -- optimism better than anybody. The focus Sunday night won't be on the Billy Goat or Bartman. It'll be on Joe Maddon, Jon Lester and the promise of a burgeoning lineup.
That's why we're so excited about 2015. It's one thing to talk about how "hope springs eternal" when everybody's 0-0. It's another thing to mean it.
Anthony Castrovince is a reporter for MLB.com. Read his columns and follow him on Twitter at @Castrovince. This story was not subject to the approval of Major League Baseball or its clubs.