Twins drop spring sendoff behind Gibson
Righty gives up 4 runs on 9 hits over 6 innings
FORT MYERS, Fla. -- An RBI triple by Shane Victorino capped a three-run fourth inning as the Boston Red Sox rolled to a 4-2 victory over the Minnesota Twins on Saturday afternoon at Hammond Stadium in both teams' Grapefruit League finale.
Pablo Sandoval, who was 2-for-2, stroked a run-scoring single, and Mike Napoli added an RBI groundout to account for Boston's three-run outburst.
Quintin Berry knocked in Sandy Leon with a long double to center in the fifth inning with the fourth run allowed by Twins starter Kyle Gibson.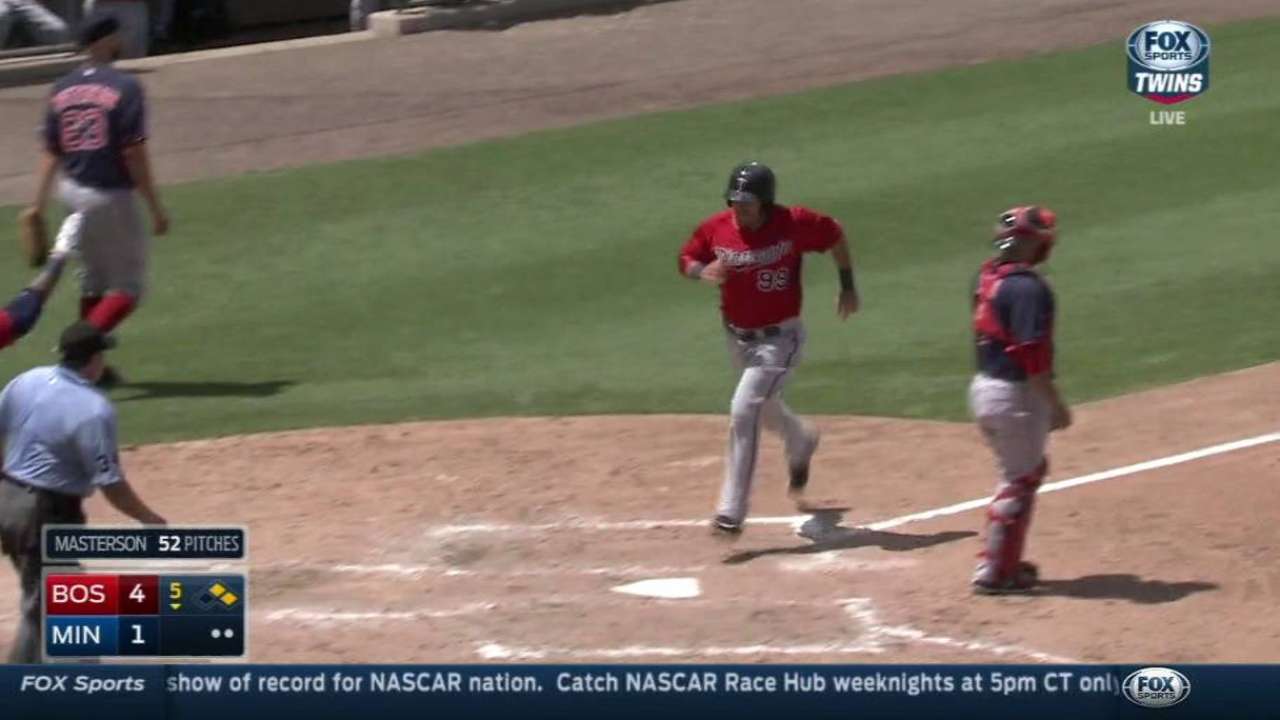 The Twins' right-hander, who is slated to face the Tigers on Thursday in Detroit, surrendered nine hits, struck out one and walked none over six innings.
"I think everybody wants to give up less runs and hits, but when you look outside the numbers, I think I'm pretty close," said Gibson. "My curveball today was a lot better. Pitch-wise, what I came in here to try to do, I think I was pretty successful."
Boston starter Justin Masterson, who was facing the Twins for the second time this week, allowed two runs on seven hits over five innings, with one strikeout and one walk, as the 6-foot-5 right-hander tuned up for his scheduled Thursday start against the Phillies in Philadelphia.
Back-to-back doubles by Joe Mauer and Torii Hunter off of Masterson in the third inning produced the first Minnesota run, and an RBI double by Danny Ortiz in the fifth inning knocked in the second tally.
Red Sox lefty Robbie Ross added to his impressive Grapefruit League stat line by pitching a scoreless sixth, and Twins southpaw Glen Perkins continued his stellar spring by keeping Boston off the board in the seventh with two strikeouts.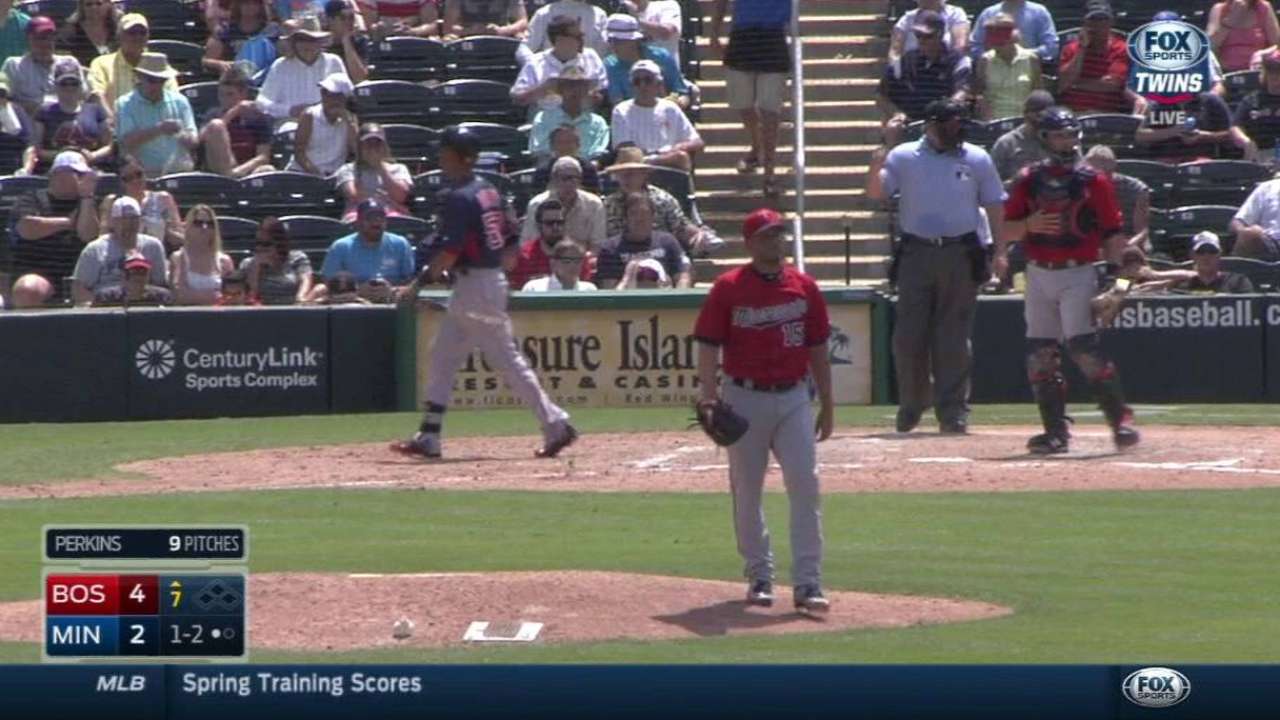 Up next: Phil Hughes will make the first Opening Day start of his Major League career on Monday when the Twins face the Tigers in Detroit at 12:08 p.m. CT. The 28-year-old right-hander was brilliant in two starts against the Tigers last year, compiling a 2-0 mark and a 0.64 ERA in 14 innings.
Detroit will counter with lefty David Price, who went 3-1 with a 2.40 ERA in 4 starts against Minnesota in 2014, holding Twins hitters to a .198 batting average with 34 strikeouts in 30 innings.
Michael Kolligian is a contributor to MLB.com. This story was not subject to the approval of Major League Baseball or its clubs.