Cash provides preview of lineup against righties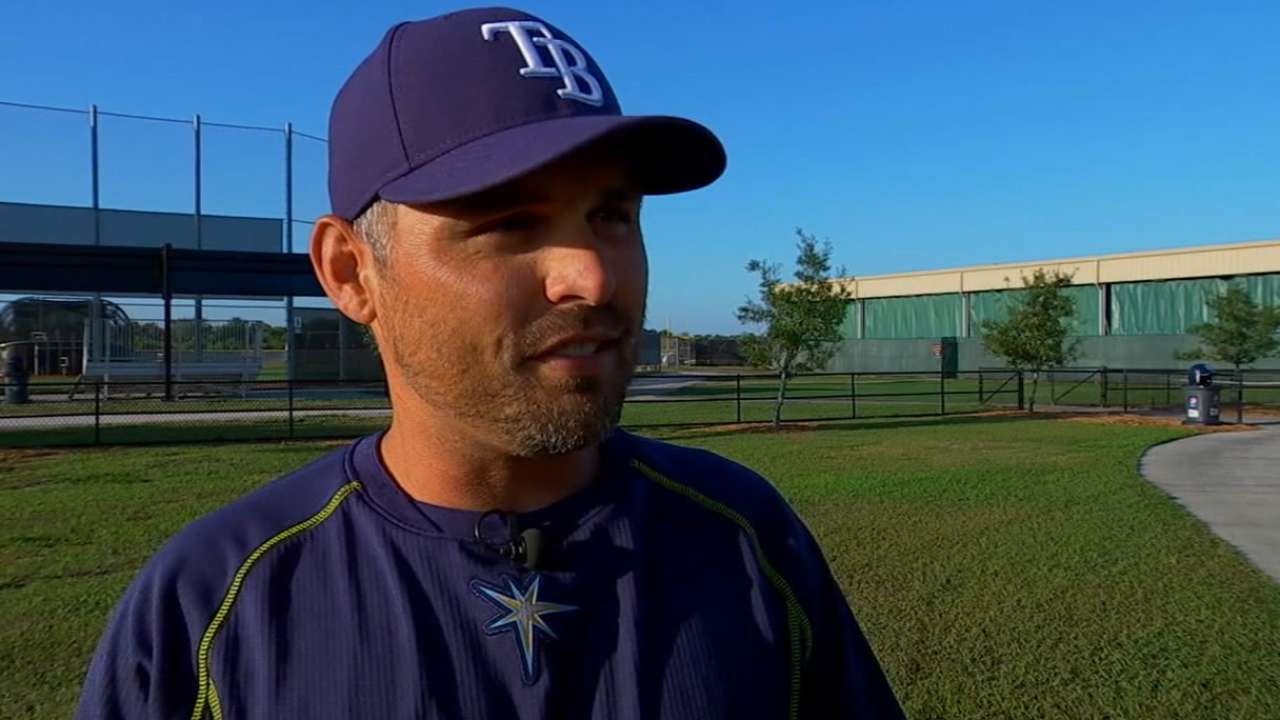 Jaso played in left field to get a chance to practice under Tropicana Field's roof. He will serve as the designated hitter in the opener against the Orioles on Monday, and Jennings will move to his usual spot in left.
This lineup, Cash said, is the one he expects to use full-time against righty pitchers early in the season. Against lefties, he says he will flip Loney and Jennings in the order.
"Obviously, you make adjustments for injuries and stuff like that," Cash said.
Cash likes Kiermaier in the No. 9 spot to serve as a second leadoff hitter, and he prefers Jennings at sixth to set the table for the bottom of the order and potentially wreak havoc on the basepaths.
"It's a balanced lineup," Rays president of baseball operations Matthew Silverman said, "and it's one that doesn't have some of the soft spots that we've seen in past lineups. It's going to be a more difficult grind for starting pitchers to get through."
Cash feels batting Longoria cleanup on a consistent basis will give the middle of the order some "stability" and help protect Souza (batting second) with Asdrubal Cabrera.
"[Souza is] in a spot where he's got some good hitters coming up for him," Cash said. "We anticipate Souza's going to be right in the middle of everything we do offensively."
Worth noting:
• Drew Smyly threw 42 pitches of live batting practice before Saturday's spring finale. The starting pitcher hasn't thrown in a game since March 6 due to left shoulder tendinitis. He and right-handed starter Alex Colome could both return some time in April, and they will both start the season at Class A Advanced Charlotte.
David Wilson is a contributor to MLB.com. This story was not subject to the approval of Major League Baseball or its clubs.