Buchholz adds another career 1st
Opening Day start joins milestones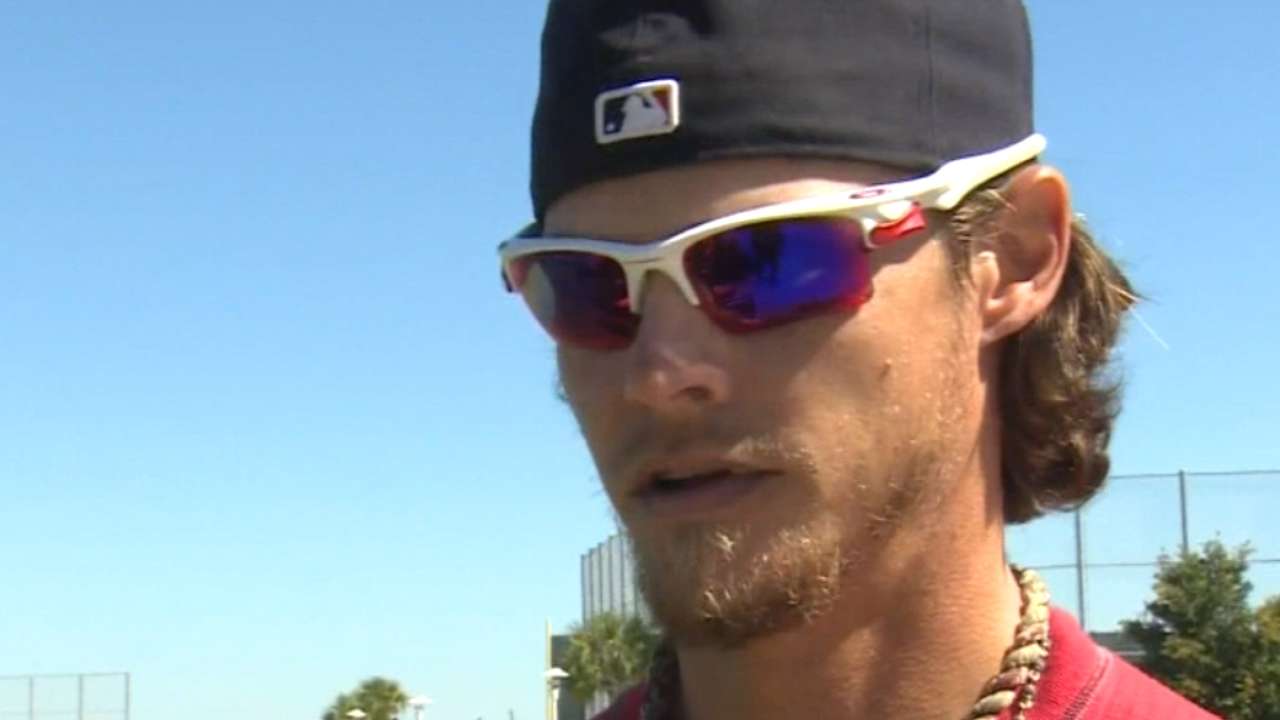 With Boston's Clay Buchholz scheduled to make the first Opening Day start of his Major League career on Monday, we thought we'd highlight some of the veteran right-hander's other MLB firsts:
Appearance: Aug. 17, 2007 -- start vs. Angels (John Lackey) in Boston
Win: Aug. 17, 2007 -- 8-4 vs. Angels (6 IP, 8 H, 3 ER, 3 BB, 5 K)
Home-plate umpire: Bruce Froemming
Catcher: Doug Mirabelli
Batter faced: Chone Figgins -- Angels (four-pitch walk)
Out recorded: Orlando Cabrera -- Angels (popup to shortstop)
Hit: Casey Kotchman -- Angels (single)
Double: Casey Kotchman -- Angels
Triple: Brian Roberts -- Orioles
Home run: Bobby Abreu -- Yankees
Runner to score: Figgins -- Angels
Strikeout -- swinging: Gary Matthews Jr. -- Angels
Strikeout -- called: Garret Anderson -- Angels
Double play: Reggie Willits -- Angels (Pedroia - Cora - Youkilis)
Eventual Hall of Famer faced: Frank Thomas - Blue Jays (walk)
Complete Game: Sept. 1, 2007 -- no-hitter vs. Orioles in Boston
Hit batter: Nick Markakis -- Orioles (first inning of no-hitter)
Pick-off: Brian Roberts -- Orioles (fifth inning of no-hitter)
Postgame comment: Fully aware that he would be returning to Triple-A Pawtucket immediately after his debut against the Angels, Buchholz shared the following postgame observation: "I got my feet wet. I hope I can come back in September and help out."
While it's highly unlikely Buchholz was visualizing an actual no-hitter, his unforgettable gem against Baltimore on the first day of the month not only etched his name in the record books, it also snapped a four-game Boston losing streak and sparked a run of six wins in seven games, helping the Red Sox capture the American League East title and, ultimately, their second World Series championship in four years.
Michael Kolligian is a contributor to MLB.com. This story was not subject to the approval of Major League Baseball or its clubs.