Royals, Yordano agree to 5-year contract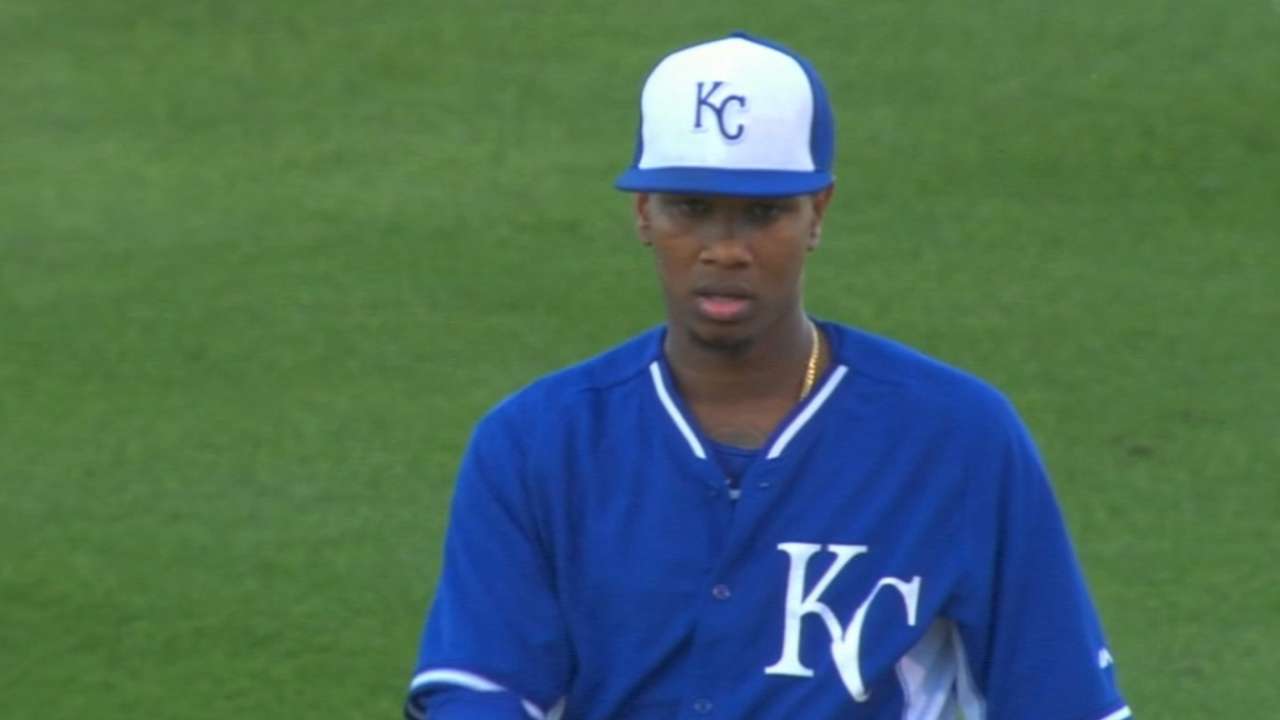 KANSAS CITY -- The Royals have agreed to a five-year contract with right-hander Yordano Ventura that includes two club-option years.
The deal is expected to have guaranteed money "north of $20 million," according to a source. The contract would give the Royals club control through 2021. The two years of club options are for $12 million each, per a source. There is also a $1 million buyout for the club on the option.
According to a source, Ventura will earn $750,000 in 2015, $1 million in '16, $3.25 million in '17, $6.25 million in '18 and $9.75 million in '19. There was also a $1 million signing bonus.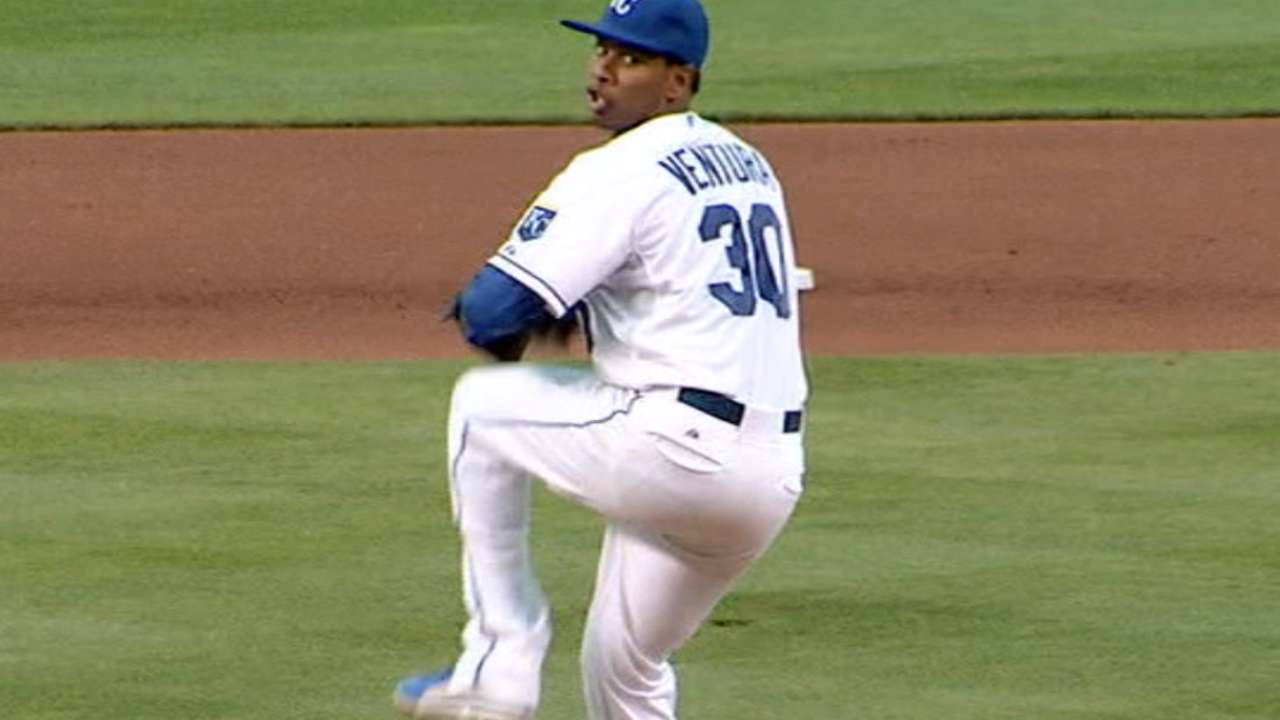 "He's just an outstanding young pitcher. We've got a lot of high hopes going forward," manager Ned Yost said. "He's a special breed of player, tremendous stuff and composure, a tremendous competitor. All things that are hard to find in a young pitcher of his caliber. To me, it's almost like he's a complete package. He's going to be very, very successful in Major League Baseball. There's no telling what he can achieve."
Yahoo! Sports first reported the contract negotiations on Friday night.
"Good for him. He deserves it so much," catcher Salvador Perez said. "Can't wait to keep catching him because he's a good one."
Ventura, who will be the Royals' Opening Day starter on Monday against the White Sox, was scheduled to make $535,675 this season. But the new contract will supersede that deal.
Ventura, 23, had a 3.20 ERA last season and was 14-10.
"I feel really happy because I like to see the development of this staff. We want to win together," right-hander Edinson Volquez said.
Jeffrey Flanagan is a reporter for MLB.com. Follow him on Twitter at @FlannyMLB. This story was not subject to the approval of Major League Baseball or its clubs.