MLB.com Columnist
Marty Noble
Early portion of schedule especially crucial to Mets
The 2015 MLB season becomes a start-up business for 30 teams this week. And for the Mets, more than most, it's a put up or shut up business as well. After a winter of highfalutin talk and a Spring Training tune up their bosses found most encouraging, these seemingly improved, but quite unproven Mets need to back up what they've said.
Toward their stated objective, a place in the postseason, the Mets would be wise to begin their season successfully. Sounds obvious, but for this Citi-dwelling team, there's more to it. The Mets have mastered Opening Day; we know that. Winning their first game seemingly is in the club's DNA. It's the subsequent 161 that often have proven to be too great a challenge of late. A strong start would benefit them this season in particular because of the composition of their early schedule, the compromised status of the National League East-favored Nationals and their own need to transform spoken confidence to favorable results and thereby eliminate whatever doubts may linger after six seasons without a winning record.
The schedule computer has afforded the Mets an opportunity to make significant early gains. Twenty-six of the club's first 31 games are against division opponents. The Mets will have played every other NL East team at least six times before they oppose a team from another National League division. The other five games are against the Yankees (three) and the Orioles.
Regardless of the identity of their opponents, were the Mets to win 18 of their first 30 games, they would take a long step in the proper direction. The Elias Sports Bureau has calculated that, since divisional play began in 1969, the teams that have won division championships have averaged 17.6 victories in the first 30 games. Since the six-division format was implemented in 1995, the average is 17.5.
So 18 victories or a .600 winning percentage in the first 30 games would put the Mets in what has proven to be an advantageous position no matter who they've played. And winning 18 times in 30 games against mostly NL East teams would do even more to bolster their pursuit of a pennant. Beating the Yankees, also a possibly compromised bunch, twice in their three-game series in the Bronx later this month would do wonders for their collective psyche, too.
The Mets need not dominate the first five/six weeks of the season as the Tigers (35-5) did en route to a runaway championship in 1984, as the Dodgers (22-4) did in 1977 or as their own ancestors (25-9) did in 1986. A more modest start, an 18-12 record, almost certainly would make them at least relevant in the race well into May.
It might accomplish more if the Nationals are undermined by the injuries that will keep Anthony Rendon, Denard Span and Jayson Werth out of the lineup well beyond Opening Day and if Max Scherzer finds his new tax bracket burdensome. The Mets play the Nats in their first three games, beginning Monday, and four more times in their subsequent 23 games.
The Nationals have been their nemeses for four years. The Mets' 4-15 record against the 2014 division champions put the four-year winning percentage against the Nationals at .311. A U-turn executed in DC this week is borderline essential to a strong start.
* * * *
Generally speaking, no one has specifically defined a "start" in terms of length. Thirty games seems about right. But the Tigers' great "start" in 1984 was 10 games longer. Joe Torre's Braves won their first 13 games two years earlier. Was their start merely 13 games? And for the 107-loss Orioles of 1988, 21 losses in their first 21 games was the start that finished them.
So, we don't know what constitutes a "start" -- good or bad -- until it's over.
The 1998 Yankees lost their first three games. George Steinbrenner termed that an unacceptable start. The subsequent 172 games produced 125 victories and a World Series championship. That was "a more acceptable ending" Steinbrenner said.
The first-year Mets lost their first nine games in 1962; a bad start, no question. They lost another 113 -- two to inclemency and 111 to vastly superior teams. A dreadful -- and historic -- season, no doubt. And the 2003 Tigers, who nearly matched the season-long ineptitude of Casey's Amazin' 1962 team, lost 25 of their first 28 games before a four-game winning streak. A startling start, it was. The 1962 Mets lost merely 19 of their first 28.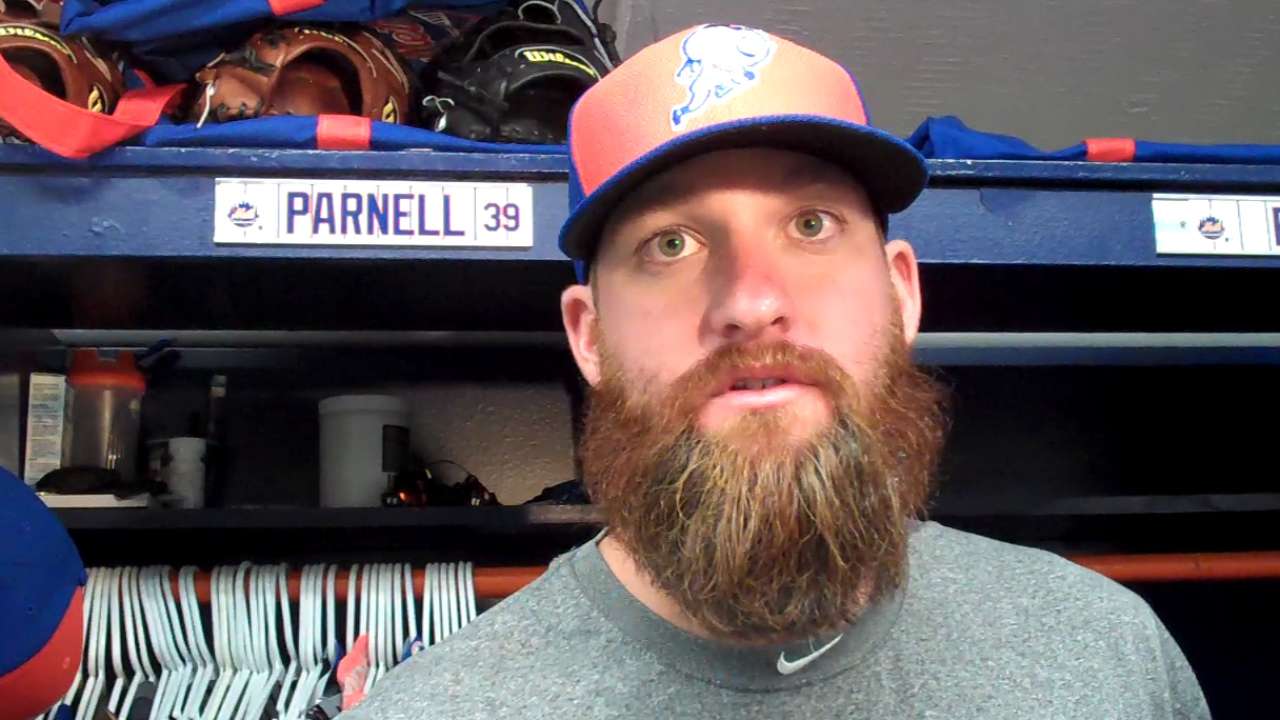 Of the teams that haven't played in postseason in the 46 years of divisional play, two won 23 of their first 30 games -- the 1972 Mets and 2002 Red Sox. A hand injury to Rusty Staub short-circuited those Mets; they lost 47 of 83 games before his return. The 2002 Sox won 14 of their final 21 games to finish with a 93-69 record, 10 1/2 games behind the first-place Yankees. And in between their brilliant beginning and strong finish, they never lost more than four in a row. They were merely mediocre, 52-55, for nearly 100 games.
The 2001 Mariners also won 23 of 30 at the start and, for a finish, they won 93 of 132.
So no, we cannot say definitively what constitutes the "start" of a season.
* * * *
When Steve Phillips was the Mets' general manager and Bobby Valentine their manager, Phillips determined the Braves didn't win the NL East by their early-season performance, but they certainly distanced themselves from his teams in the first 40 games.
In the five seasons -- 1997-2001 -- when the Mets fancied themselves contenders, their average victory total in the first 40 games was 19.6. Their record in the combined 200 games was 98-102. The Braves' average was 25.6; their record, 128-72. In the first 40 games of those five seasons, the Braves were 30 games ahead of the Mets.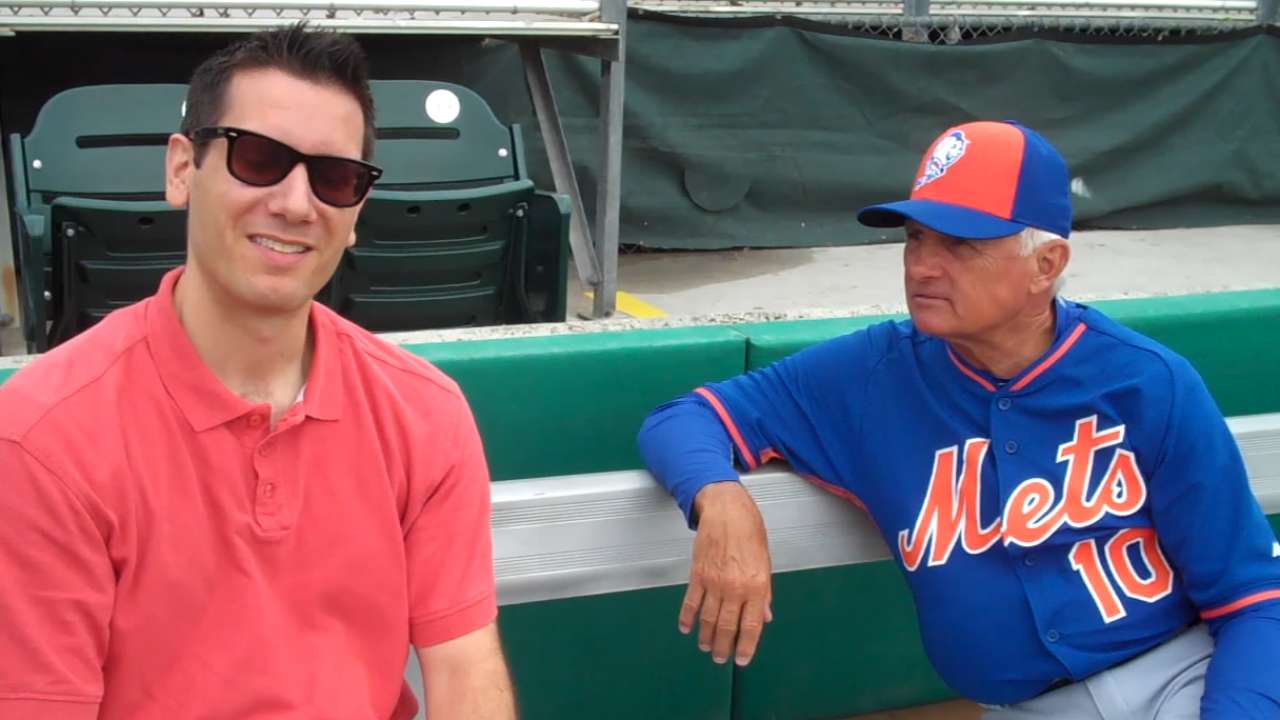 That disparity prompted Phillips to speak what baseball people have said for decades. "You can't win the pennant in the first weeks of the season. But you can lose it."
These Mets, Sandy Alderson's 2015 Mets until Terry Collins posts his Opening Day lineup, ought to heed that theory.
Marty Noble is a reporter for MLB.com. This story was not subject to the approval of Major League Baseball or its clubs.