MLB.com Columnist
Megan Zahneis
Proud new father Kershaw set for action
Dodgers ace gears up for Opening Day after birth of first child during offseason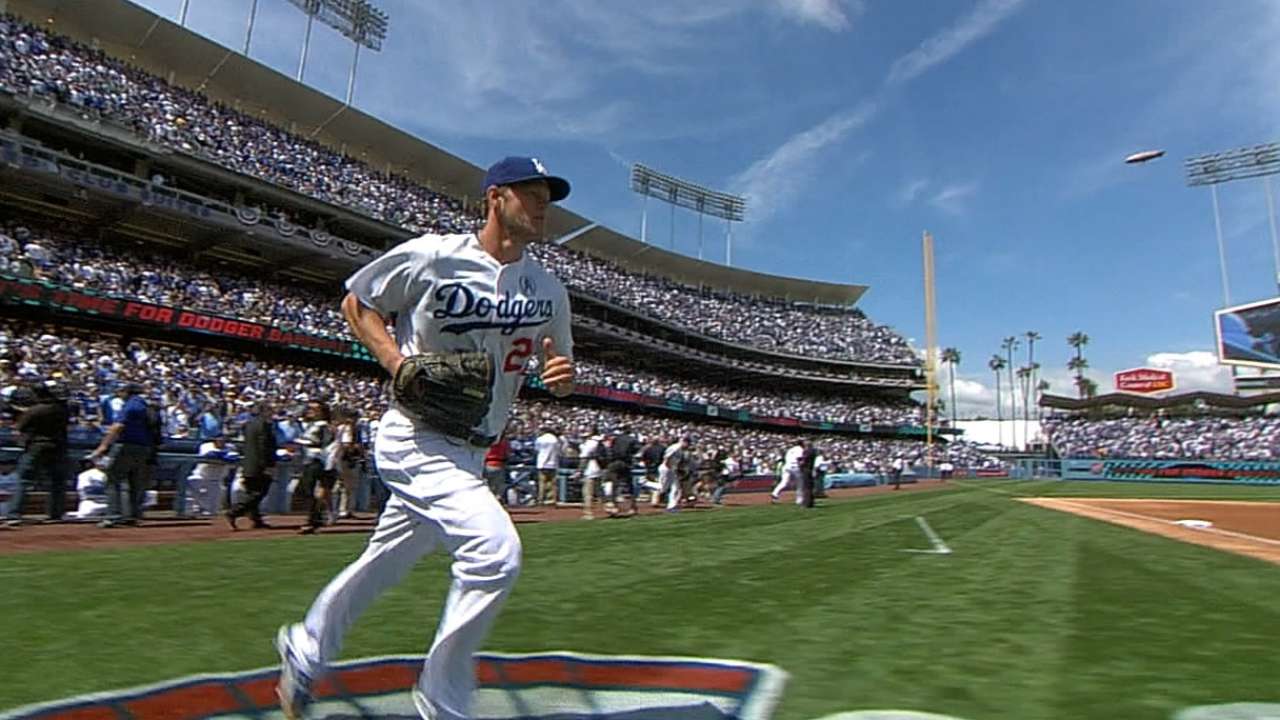 Clayton Kershaw will have some extra motivation this season. Not that the left-hander really needed any -- Kershaw posted a 1.77 ERA, 239 whiffs, and 0.86 WHIP on his way to a 21-win, year good for his third National League Cy Young Award and a NL MVP Award to go along with it in his trophy case.
It was never about the accolades, or the money or the fame, for Kershaw.
And now? Even less so. Cali Ann Kershaw, the first child for the southpaw and wife Ellen, arrived on January 23.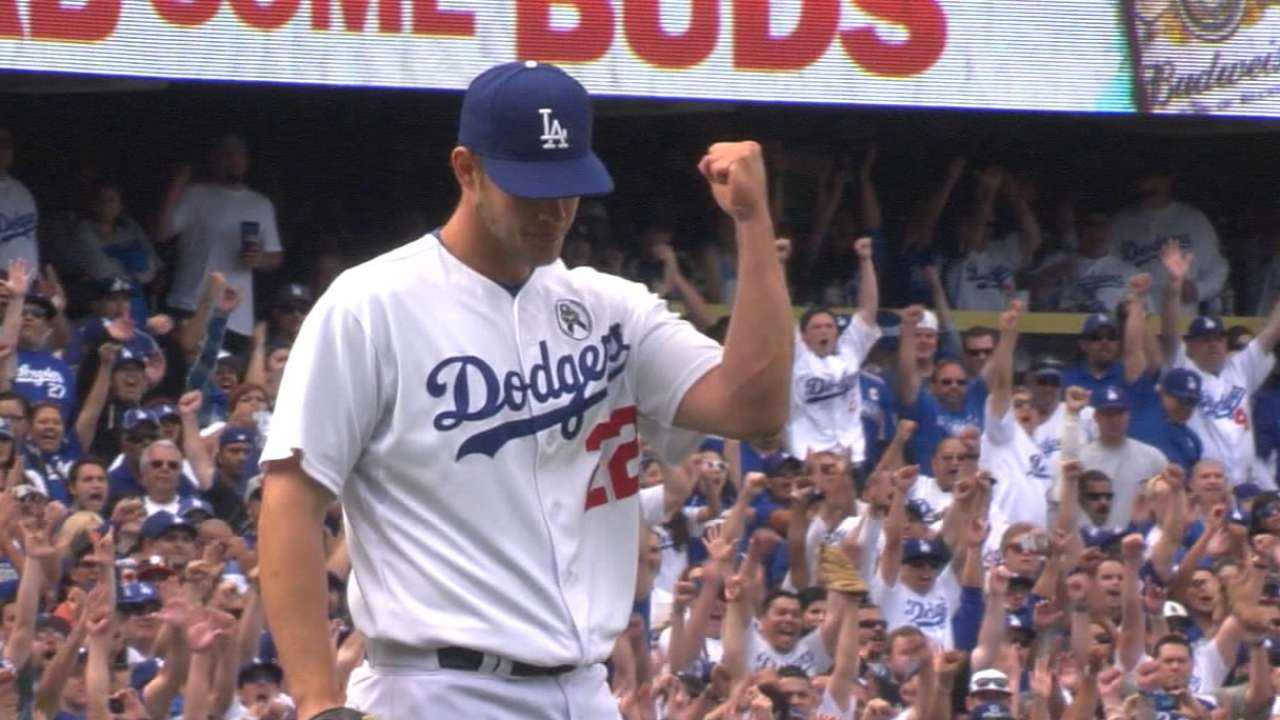 Less than 24 hours after Cali's birth, Kershaw appeared in suit and tie at the annual Baseball Writers Association of America awards banquet in New York City to accept his NL Cy Young Award plaque.
"I didn't get much sleep during that time," Kershaw chuckled. "Quite a whirlwind."
Safe to say that Kershaw has had a busy offseason.
"You are never bored. You always have something to do. She is starting to have a real personality and loves to smile," Kershaw said with a smile lighting up his face. "It is pretty fun."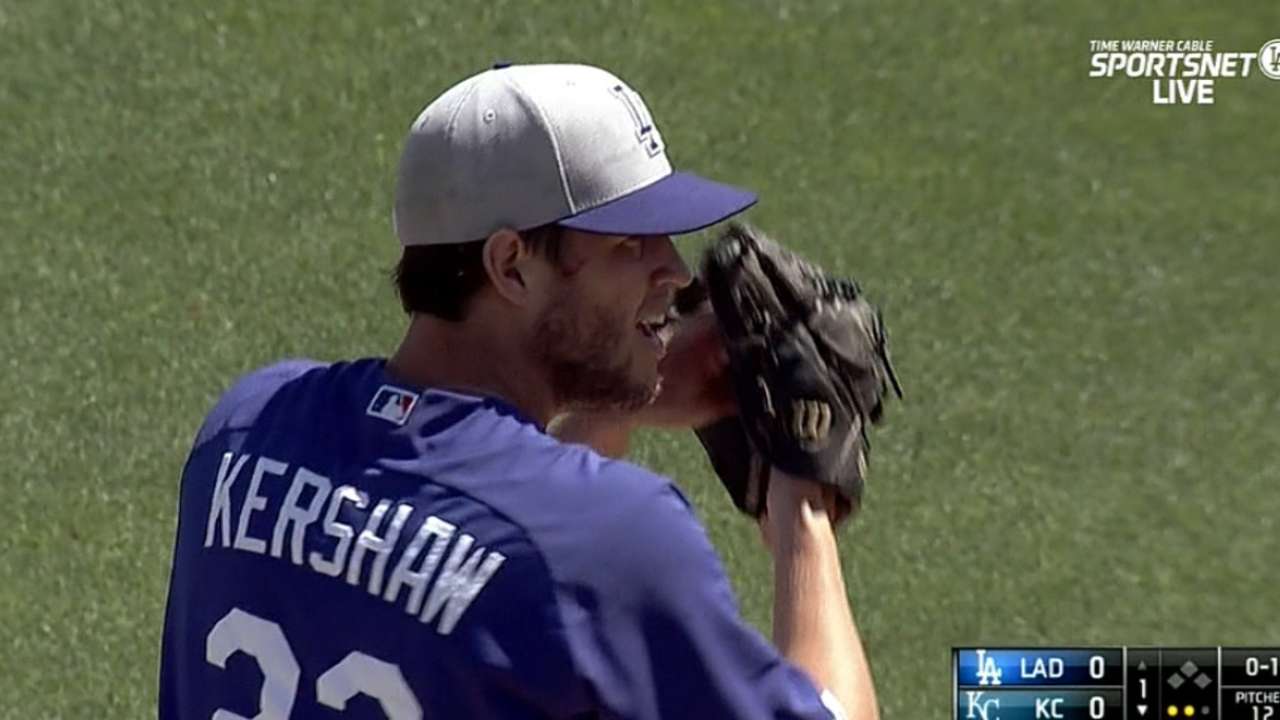 But as Ellen and Clayton will soon discover, the life of a baseball family isn't always easy, especially with dad always on the road.
"Babies change so much at this age that going on the road this season will be tough," said Kershaw.
Time at home now means that much more to No. 22.
"Home is home," said Kershaw. "It's always good to take baseball and leave it at the field and then go home and enjoy family life."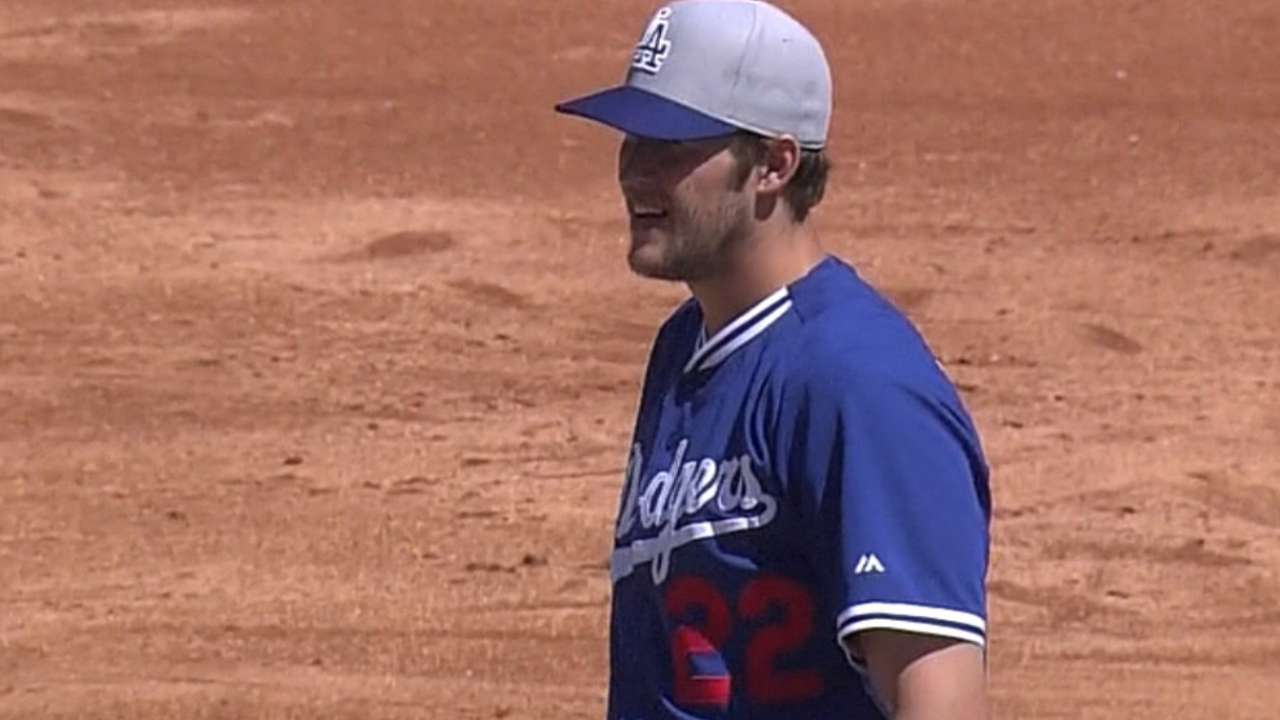 While Kershaw said being a new dad hasn't changed his outlook on the game, one has to think that it takes on new meaning with a baby in the family.
"My outlook on the game hasn't changed, but you don't have a bad day at home. You can't bring a bad work day home," Kershaw explained.
And if the seemingly impossible happens, and Kershaw does turn in a bad outing?
"She makes it all better."
Megan Zahneis is a reporter for MLB.com. This story was not subject to the approval of Major League Baseball or its clubs. This story was not subject to the approval of Major League Baseball or its clubs.