How will Hamilton fit in upon return to Angels?
Team frustrated by slugger's situation, arbitrator's decision
ANAHEIM -- The Angels don't really have to worry about Josh Hamilton right now, because he was going to start the season on the disabled list anyway and he hasn't been around the team all year.
At some point, though, they'll have to figure out where he fits.
They'll have to welcome him back.
"We haven't crossed that bridge yet," Angels manager Mike Scioscia said. "I know the guys in that room. It's a very close group, and they respect the bond of a teammate. I don't think that will be any kind of issue. We just have no timeline for when any of that is going to happen."
Major League Baseball announced Friday that Hamilton will not be suspended for a drug-related relapse that occurred late in the offseason, after an arbitrator ruled that Hamilton did not violate the terms of his treatment program. It was a surprising announcement, which triggered noticeable frustration from the Angels' brass and prompted questions about whether the team wants him back.
In Texas, Hamilton thrived under a welcoming environment that put its proverbial arm around the troubled slugger in times of weakness.
On Friday, the Angels were criticized for perceivably not showing the same compassion.
Angels president John Carpino said in a statement that the ruling "defies logic." General manager Jerry Dipoto said the team is "disappointed" in Hamilton and has "serious concerns" about his "conduct, health and behavior."
"I don't think it was a hostile statement," Dipoto later said in a press conference. "We were stating our own opinion of the situation. We've expressed support for Josh throughout, but we're not going to sugarcoat what the issues are with the team as we move forward."
The main issue, perhaps, is chemistry.
Angels players genuinely love Hamilton as a person, because he's accountable, wholesome, playful and perpetually trying to do the right thing. But some have grown weary of all that comes with Hamilton as a baseball player, a lot of which is merely the product of his circumstance.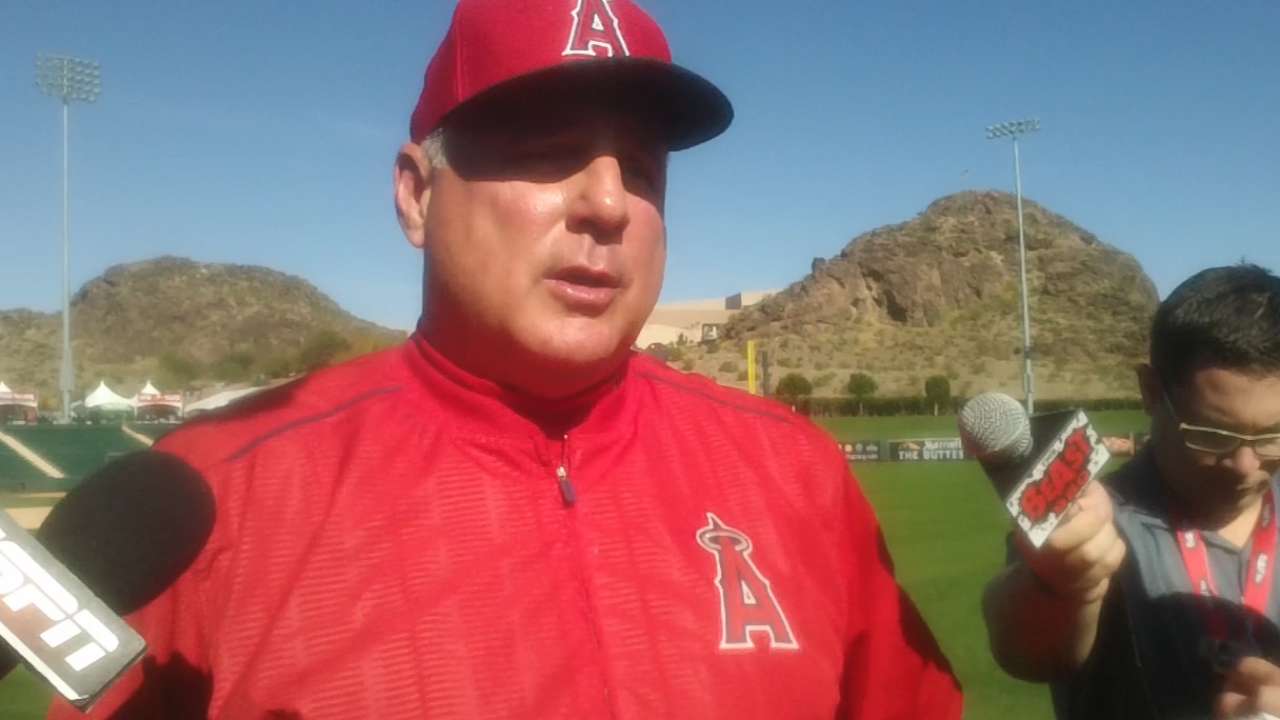 Hamilton -- owed $83 million over the next three years -- wasn't issued a locker at the team's Spring Training facility and currently doesn't have one at Angel Stadium, either.
Eventually, he will.
But how will he be welcomed back, and how will it affect team chemistry?
"He's a likeable guy; we have a lot of likeable guys who get along in here," said pitcher C.J. Wilson, who was a teammate of Hamilton's in Texas also. "Nobody's going to have a problem with him. Nobody in here is a saint, no one walks on water, from a baseball or life perspective. Not too many people have the stones to write a book like Josh did."
Alden Gonzalez is a reporter for MLB.com. Read his blog, Gonzo and "The Show", and follow him on Twitter @Alden_Gonzalez. This story was not subject to the approval of Major League Baseball or its clubs.