What to watch for in today's final spring games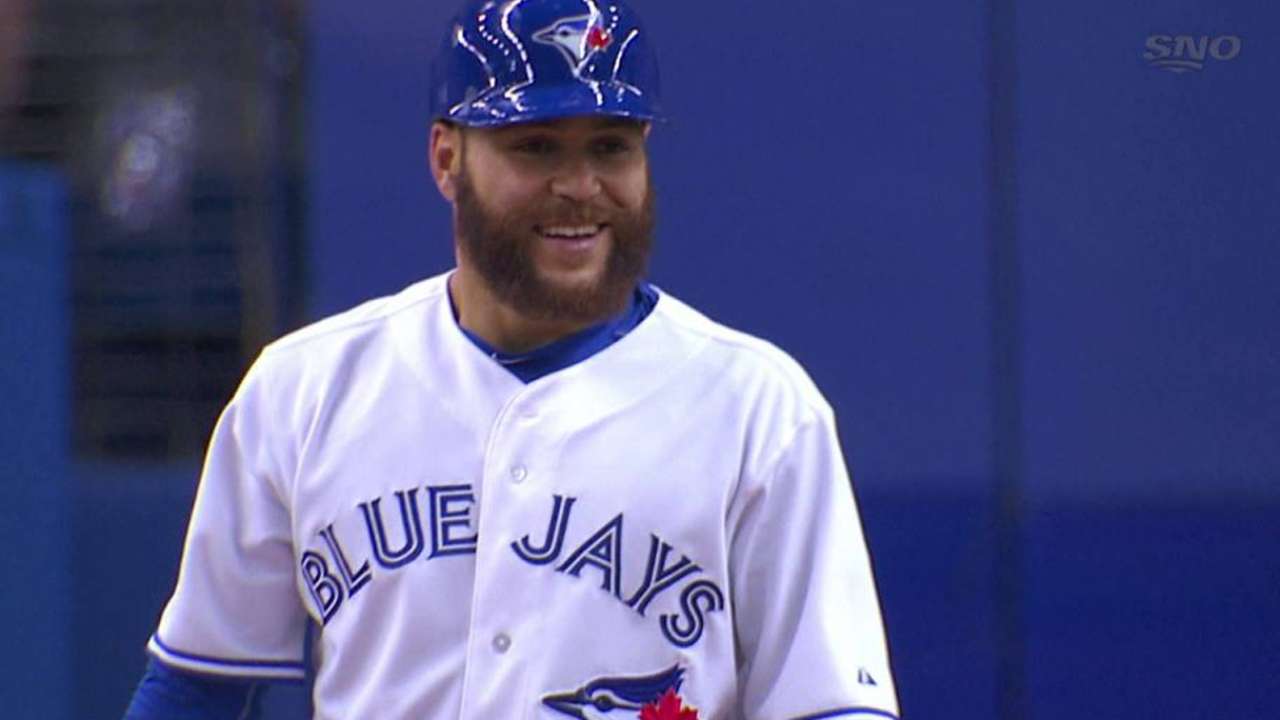 Baseball season is finally upon us. In just one day, the Cardinals and Cubs will take the field in Chicago for Opening Night. But first, there's still one more round of spring action today, featuring several intriguing contests.
Here are a few things to watch for in today's games (all times in ET):
• Baseball continues in Montreal: CIN@TOR, 1:07 p.m., MLB.TV
Major League Baseball returned to Montreal this weekend for a two-game series between the Reds and Blue Jays at Olympic Stadium, the former home of the Expos.
Both clubs conclude their exhibition schedule before they open the regular season on Monday. Anthony DeSclafani is slated to start for the Reds, while Daniel Norris gets the ball for the Jays.
Friday's contest, which the Reds won, 2-0, drew a crowd of 46,314 fans.
"It just shows that there's still a passion for baseball in the city and people still care about the game," said Toronto catcher Russell Martin, who spent part of his childhood in Montreal.
• Zito returns to the Coliseum: SFG@OAK, 4:05 p.m., MLB.TV
For the first time since October 2006, Barry Zito could take the mound at O.co Coliseum wearing green and gold. And he would do so against the only other team he played for in his 14 years in the Majors.
Zito spent his entire career in the Bay Area, playing seven years with Oakland from 2000-06, and then another seven with the Giants from 2007-13. And after a year out of baseball, he's attempting a big league comeback with the same team that drafted him in the first round of the 1999 First-Year Player Draft. Zito is expected to pitch at least one inning of relief in the Bay Bridge Series finale against the Giants.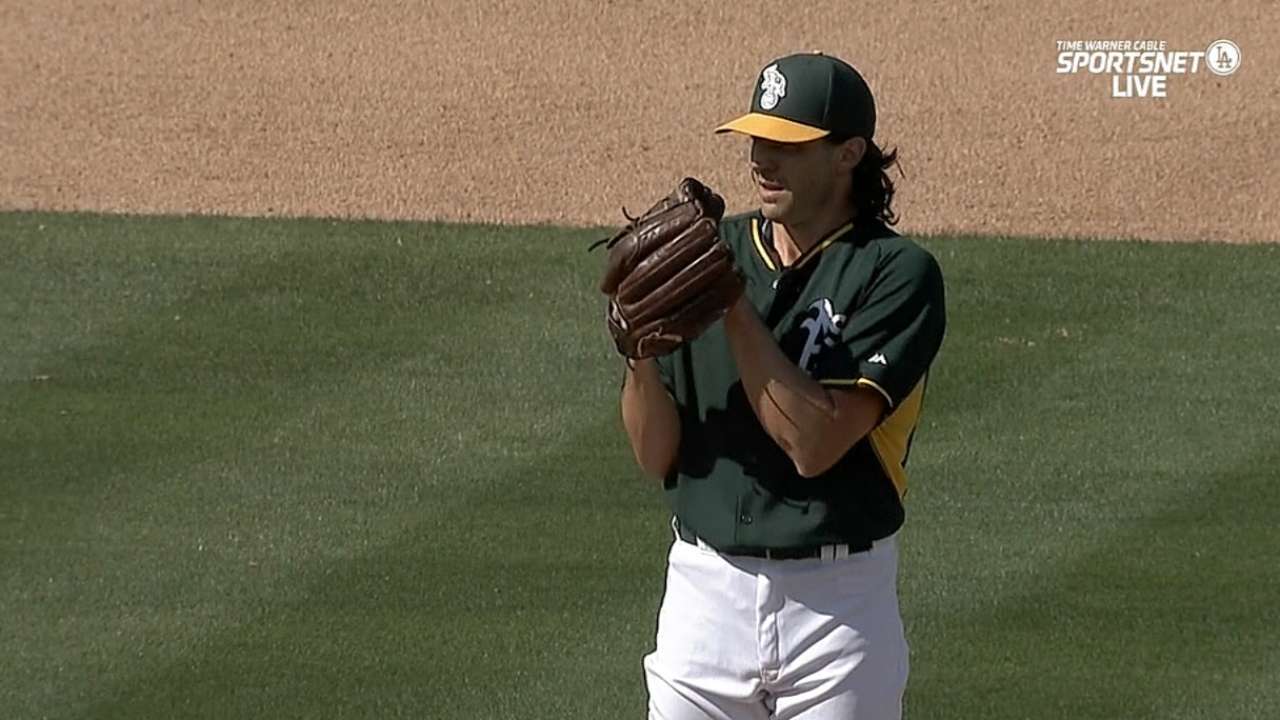 Though he's unlikely to make the A's Opening Day roster, Zito, 36, has impressed this spring and could catch on with another club or potentially accept a Minor League assignment with Oakland. The 36-year-old tossed 13 straight scoreless frames before allowing three homers in an inning earlier this week.
• Freeway Series concludes in Los Angeles: LAA@LAD, 9:10 p.m., MLB.TV
After a pair of games in Anaheim, the Dodgers and Angels will wrap up the Freeway Series at Dodger Stadium.
Hector Santiago will get the start for the Angels. He'll next pitch on April 10 in the home opener against the Royals. Opposite Santiago will be Brett Anderson, the Dodgers' No. 4 starter. He tossed six scoreless frames his last time out, allowing just four hits.
The Southern California rivals will next meet July 31 for a weekend series at Chavez Ravine.
Chad Thornburg is a reporter for MLB.com. This story was not subject to the approval of Major League Baseball or its clubs.