MLB.com Columnist
Phil Rogers
No impossible task for 2015 Cubs
Maddon, Hammel have been there, done that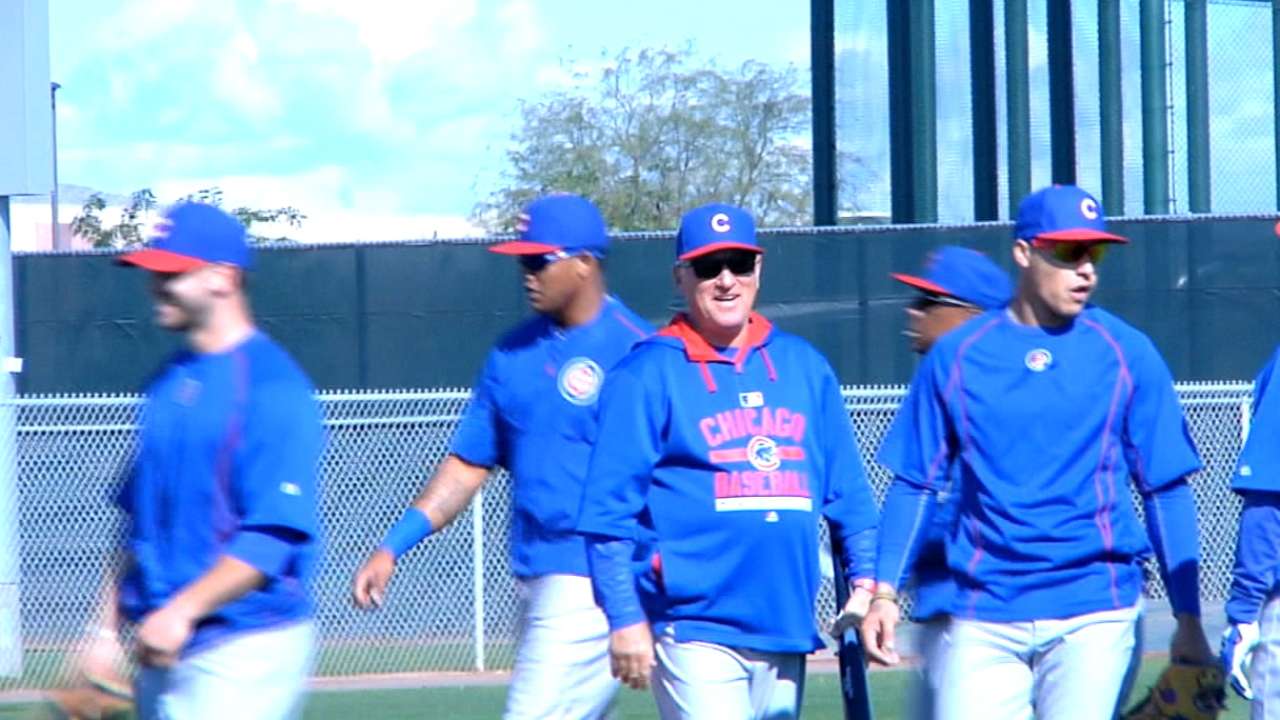 Here's some good news for all Cub fans -- both the truly patient kind of fans, who can embrace a long-term project after 106 years without a championship, and the old-fashioned, Harry Caray variety, who like their gratification to be immediate.
The 2015 Cubs really aren't trying to do the impossible.
In this era of expanded playoffs and shuffled rosters, you can get from here to there in one season.
For most of baseball's history, a team couldn't have three seasons as bad as the Cubs' last three -- when they were 200-286, winning at a .412 clip -- and then catapult into the postseason the next year. It simply couldn't be done, as it never happened, not once, even given the oddities caused by two World Wars and the advent of divisional play.
But then the 2006 Tigers did it, and two teams have done it since then, including one managed by Joe Maddon. He says the Cubs team that will open the season against St. Louis on Sunday night at Wrigley Field is "very similar'' to the Rays' team in '08, which went from 66 wins to 97 and a trip to the World Series.
Maddon believes his first Chicago team can be the greatest story in baseball this season. He could be right because, hey, this is the era of outhouse-to-penthouse in Major League Baseball.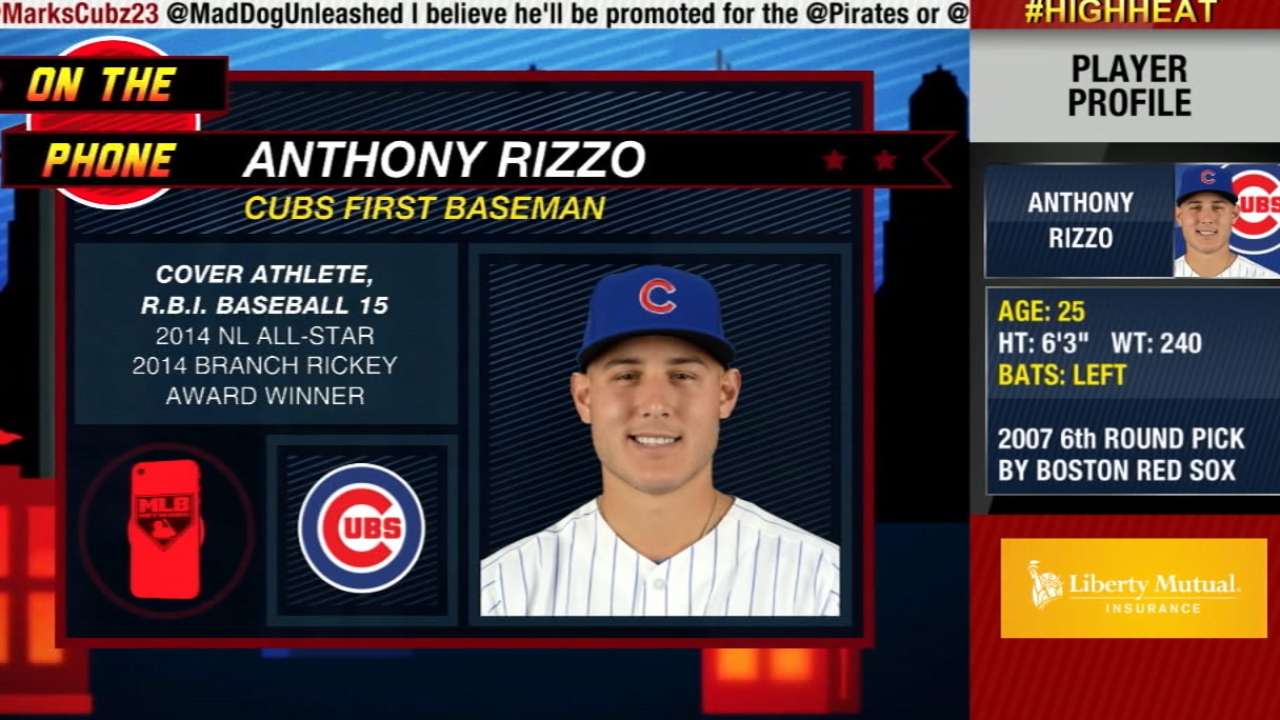 In Jim Leyland's first season as Detroit's manager, the Tigers won 95 games and a Wild Card spot after going 186-300 the previous three seasons. Maddon's Rays turned it around in his third season on the job after going 194-292 under him and Lou Piniella. And three seasons ago, Buck Showalter's Orioles went through the Wild Card door into the postseason after going 199-287 the previous three seasons.
Anthony Rizzo could have been onto something when he said the Cubs were going to win the National League Central after they hired Maddon and signed Jon Lester.
Not only can Maddon draw from his experience with quick turnarounds -- his Rays improved by a mind-boggling 27 wins in 2008 -- but the Cubs have three pitchers who have done it before.
Jason Hammel was on the Rays in 2008 and the Orioles in '12. Jake Arrieta, Pedro Strop and Hammel were teammates on that Baltimore team.
No wonder Hammel is the ultimate optimist. Cubs president of baseball operations Theo Epstein traded him to Oakland last July, but he returned to Chicago with a two-year contract and will serve as Maddon's No. 3 starter.
Hammel lights up when asked about being part of two of the three previous turnarounds as extreme as the one the Cubs are attempting this season.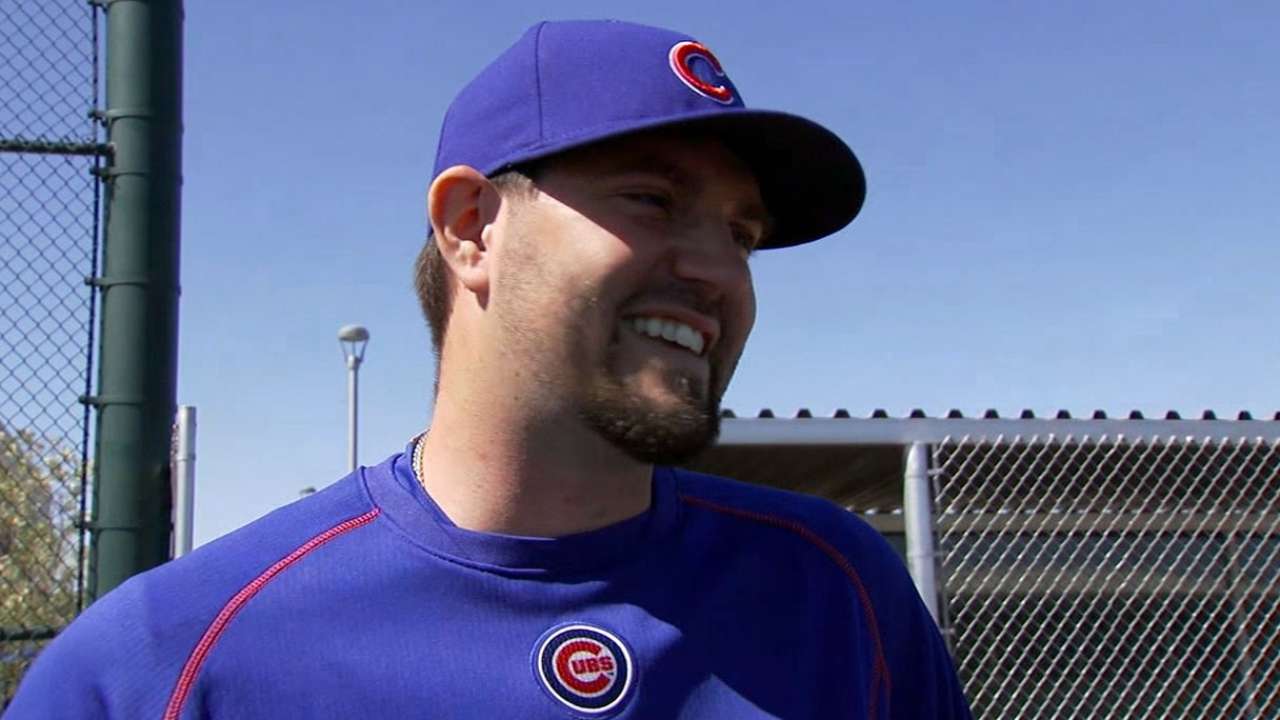 "It's a little bit of a lot,'' Hammel said when asked for a common denominator between the 2008 Rays, '12 Orioles and this year's Cubs. "A lot of things mixed in, and it's definitely represented here too.''
Hammel points to talented, young players like Carl Crawford, Melvin Upton Jr., James Shields, Scott Kazmir, Adam Jones, Matt Wieters and Chris Tillman as being essential to the success of the '08 Rays and '12 Orioles.
"You know what I think it is?'' Hammel said. "First of all, the young kids who were part of losing all those ballgames were still in the big leagues. It was like they took their lumps the year prior, then [the front office made] some good moves to bring in some veteran leadership and guys just took off. That's the common denominator I saw.''
Maddon couldn't agree more about his '08 Rays.
"Cliff Floyd, [Eric] Hinske, Troy Percival, Danny Wheeler, Carlos Pena … that was the group of veterans that really held that group together,'' Maddon said before Friday night's game against the Diamondbacks at Chase Field. "That's what I'm talking about. You can talk about Carl Crawford, B.J. Upton, all the young guys coming along. But without Cliff, Ski, Percy, Danny, it couldn't have happened. The spotlight was on this group of players, but the guys behind the scenes pretty much kept it together.''
When Maddon was hired to become the third manager in Epstein's first four seasons in Chicago, he was ecstatic about the opportunity. He said his goal would always be to play in October and promised he would talk World Series every year.
But this was before Epstein had signed Lester and added veterans like Miguel Montero, Dexter Fowler, David Ross, Jason Motte and Hammel, and it seemed he was looking more at the long-term possibilities.
It was before he had taken an up-close look at young talents like Kris Bryant, Jorge Soler and Arismendy Alcantara; before he had seen the powerful young right-handers in his bullpen shut down opposing hitters, and before he had seen his team climb back to .500 in the Cactus League standings after an 0-6-1 start in which fielders kicked baseballs and missed cutoff men.
As Spring Training was ending, it was clear his short-term expectations had increased. Maddon sees a team that could hold its own against the Cardinals and Pirates this season, just as his 2008 Rays seized respect from the Yankees and Red Sox.
Maddon was asked how excited he is about his team.
"Really. Real. Really. Highly. Totally. Absolutely excited about this team,'' he said. "Everybody's talked about the youngsters, which is a wonderful group, but the chosen veterans are outstanding. That's what gives me the ability to get absolutely, totally excited because it's a great combination, great blend. Theo and [GM] Jed [Hoyer] have done a wonderful job of blending youth with some high-end veteran players. The kind of guys who can influence.
"You hear that all the time -- clubhouse leadership, 'this guy's a clubhouse leader.' Sometimes it's the furthest thing from the truth. Our guys are. Our guys did a great job of getting the right veterans. That's what really provides believability to me.''
Maddon's influence will be a good thing too. His presence will be noticed in a lot of ways, from batting a young slugger like Soler second and his starting pitcher eighth, to the postgame interviews that will be must-see TV. But he'll gladly let Rizzo and other more experienced players run the clubhouse like a fraternity house. He has no interest in being a house mom.
"It was kind of funny,'' Hammel said. "We didn't win a game this spring until like our eighth game, and you wouldn't have been able to notice it in the clubhouse. Guys were having a good time, still getting their work in, making sure we were prepared. From then till now, there really hasn't been a different feel in the clubhouse. We know we're going to win ballgames. It's just go out and make sure you're ready. Other than that, it's a very loose clubhouse.
"Teams that are uptight, they're really not going to do too much. That's one thing Joe has established with us. We've got young guys ready to hit their stride, and they brought in some big pieces. Now it's just put your cards on the table and let it play out.''
Can the Cubs jump from 73 wins to 90-plus and a spot in the playoffs in Maddon's first season?
They seem to sincerely believe they can, and that's a prerequisite for the job.
Phil Rogers is a columnist for MLB.com. This story was not subject to the approval of Major League Baseball or its clubs.