Ahmed, Owings named starters; Hill to utility role
Hale says D-backs choosing to go with younger players in middle infield
PHOENIX -- D-backs manager Chip Hale on Friday made official what had become obvious as the spring went on: Nick Ahmed will start at shortstop, Chris Owings at second and veteran Aaron Hill will be in a reserve role.
"For me, performance," Hale said, when asked about his reason for the decision. "I think we're ready to move on and move to a younger group."
Ahmed, 25, appeared in 25 games for the D-backs last year and is known more for his glove than his bat, but he has hit well this spring.
"I had never seen Nick play in person," Hale said. "The defense was as impressive as I was told, and the offense was a lot better than I was told it was going to be. Now, we put the third deck on and we start a season, we'll see."
Ahmed is used to having to prove himself, especially when it comes to his work with the bat.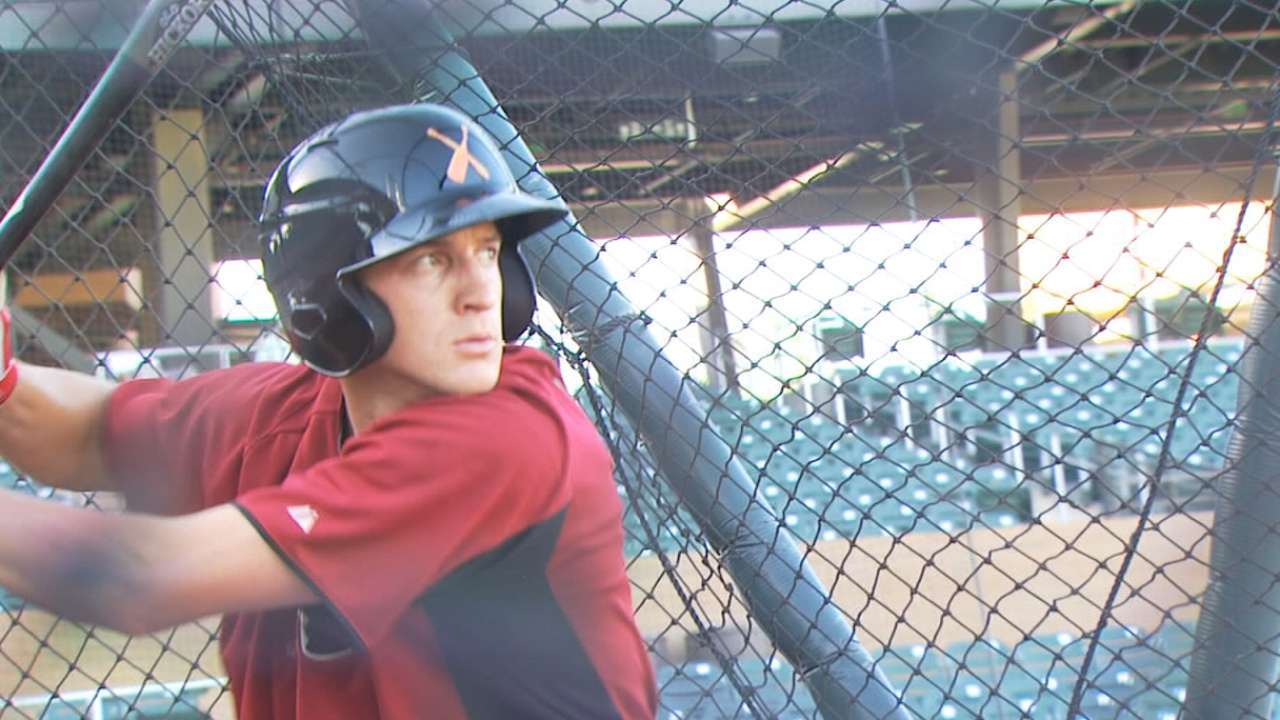 "I've always kind of been somewhat of an underdog type, if you want to call it that," Ahmed said. "Going into college I was more of a pitcher than a shortstop, most colleges recruited me as a pitcher, so I'm really familiar with that route and comfortable with that. Just try to show up every day and get a little bit better, learn something about myself, learn something about the game and try to apply it. I feel like I do a good job doing that, and I can see the progression I've made, and going to continue to make more progress."
One way or the other, Owings was going to be a starter, but as the spring wore on it was simply a matter of whether that would be at second or short. Primarily a shortstop coming up through the system, the 23-year-old got extended playing time at second last year and took grounders there this past offseason to prepare for this possibility.
The move was a blow for Hill, who was one of the game's best offensive second basemen in 2012-13 before slumping to a .244 average last year. He will now be a utility player seeing time at second and third base.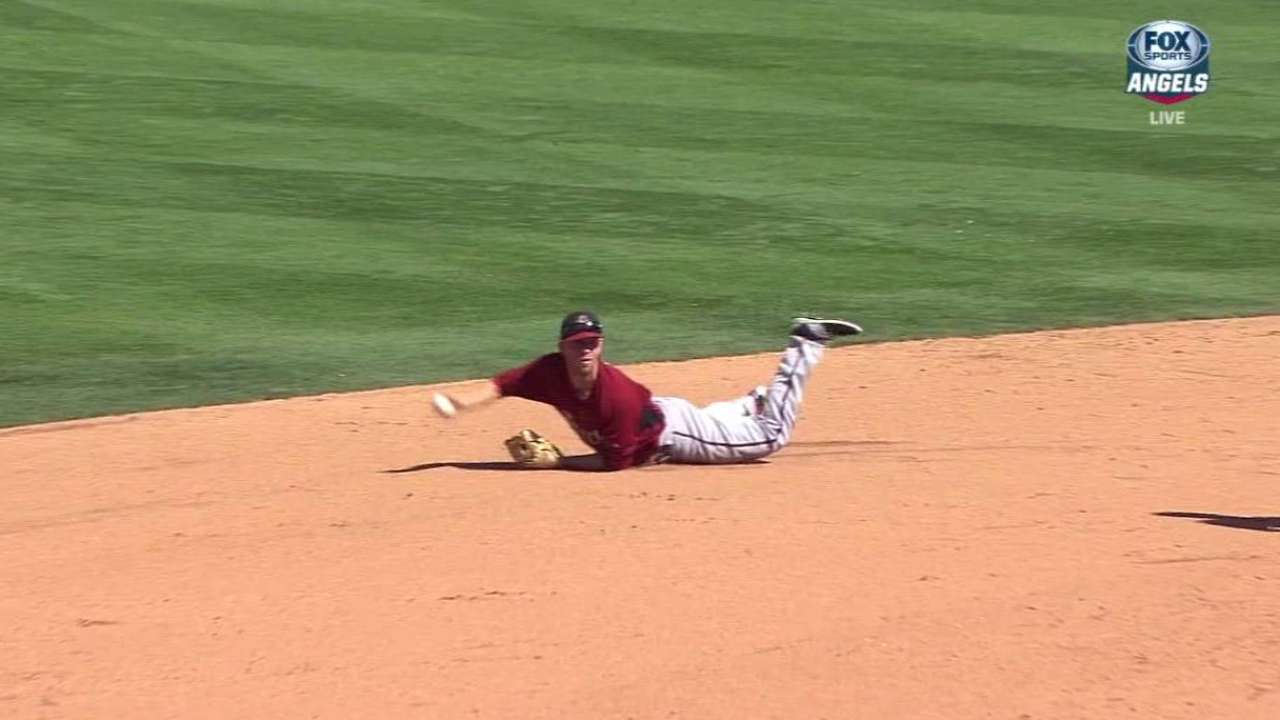 "As a true pro, he took it as good as you can," Hale said. "It's hard. But we're going to get him as many at-bats as we can and get his bat going. As we know, in baseball things change. And sometimes they change quickly."
Hill, 33, said he is open to a trade, though, that could be difficult given the two years and $24 million left on his deal.
"I'm a professional," Hill said. "I'm a baseball player. I'll fully embrace that [backup] role when I feel that I'm there. But the way I feel right now, I feel like I have something left in there. Obviously, it's not the ideal situation, but that's what it is. It doesn't affect me or my relationship with these guys. They're unbelievable, the young guys that are playing. I hope everything goes great for them. It's easy to have fun in this clubhouse. You check your ego at the door. You can always wish for a more perfect world, no matter what situation you're in. We'll see how things play out."
Steve Gilbert is a reporter for MLB.com. Read his blog, Inside the D-backs, and follow him on Twitter @SteveGilbertMLB. This story was not subject to the approval of Major League Baseball or its clubs.