Rehab going 'really well' for A's Parker
Griffin also making progress; Nolin facing hitters in simulated action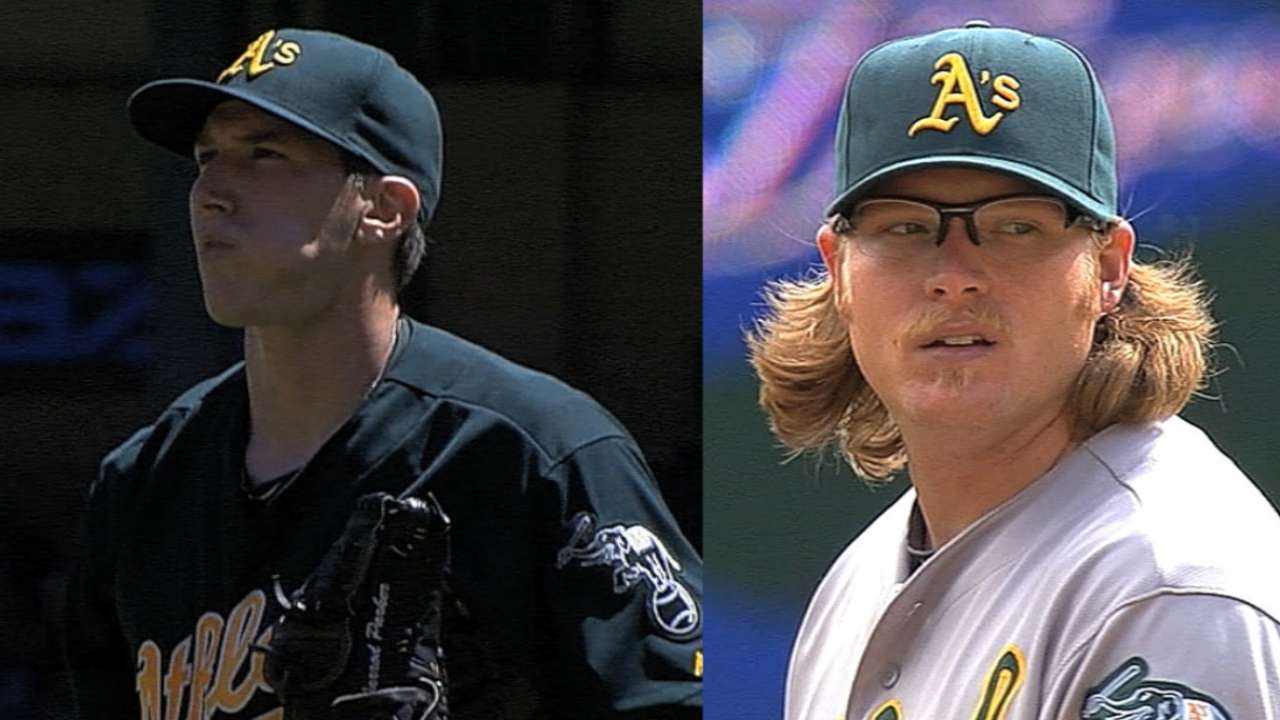 SAN FRANCISCO -- A's manager Bob Melvin shared some encouraging news regarding right-hander Jarrod Parker on Friday night before Oakland faced the Giants in an exhibition game at AT&T Park.
Parker has been sidelined since undergoing Tommy John surgery in March 2014, but Melvin said it's not out of the question to see the right-hander rejoin the A's by the All-Star break in July.
"It wouldn't be crazy," Melvin said. "If you watched him here recently, you would say he's getting warmed up for a regular-season start. That's how good he's looked. I know he touched 93 [mph] the other day on the [radar] gun. Knock on wood, everything's going really well for him at this point."
According to the skipper, Parker threw 40 pitches in two simulated innings Thursday without any setbacks. The next step for Parker is to throw 50 pitches in two simulated innings next week during an intrasquad contest with Class A Advanced Stockton.
Fellow righty A.J. Griffin also sat out last season after undergoing Tommy John surgery in April 2014. Melvin said Griffin is two to three weeks behind Parker in his rehab schedule.
Southpaw Sean Nolin, who was acquired in the Josh Donaldson trade from Toronto this past offseason, is also on the mend after suffering a groin injury at the outset of Spring Training.
"He's throwing to hitters now," Melvin said. "More of a simulated-type scenario, similar to where Griffin is right now. I think here in the next couple more outings [he will be] throwing to hitters, then hopefully we'll get him in some games."
Alex Espinoza is a contributor to MLB.com. This story was not subject to the approval of Major League Baseball or its clubs.