MLB.com Columnist
Anthony Castrovince
5 keys for clubs to contend for NL West crown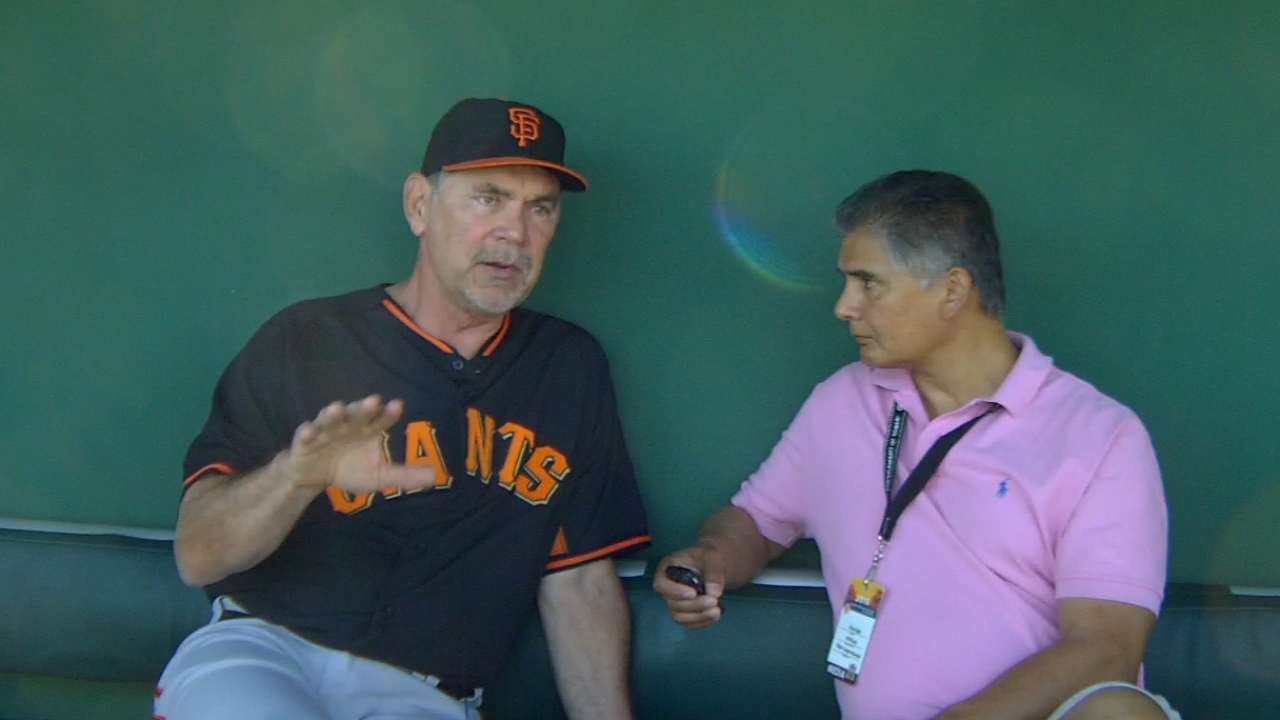 Any number of factors can conspire to decide a division. But at the dawn of a new season, these are the five factors that look like they'll loom largest in the National League West.
1. Dodging relief woes
The Dodgers paid an awful lot of money to have, well, a pretty awful bullpen last year. And that bullpen was a big part of their undoing on the October stage.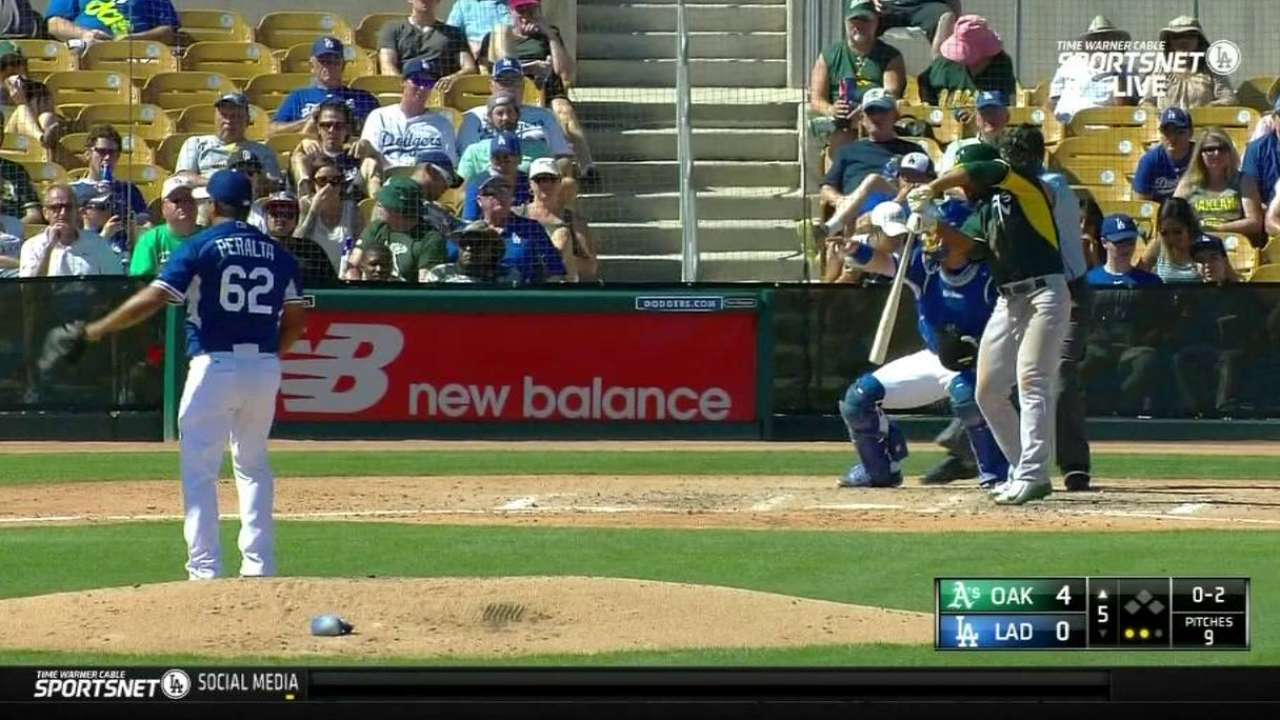 New team president of baseball operations Andrew Friedman came aboard this winter with a history of piecing together efficient, cost-effective bullpens in Tampa Bay, and he went about the work of repairing the L.A. 'pen in characteristically understated ways, jettisoning several of the guys who dragged the Dodgers down a year ago and acquiring Joel Peralta, Chris Hatcher, Juan Nicasio and Dustin McGowan and taking non-roster fliers on the likes of Sergio Santos and David Aardsma. The spring bullpen depth chart was a hodgepodge of former starters, converted position players and castaways.
The problem for the Dodgers is that they'll enter 2015 with closer Kenley Jansen on the shelf after foot surgery (he'll likely miss all of April) and Brandon League out at least eight weeks with shoulder soreness. So already, guys are being elevated into unexpected roles, and this only adds to the intrigue of an area that's pretty much impossible to project, anyway. Somehow, some way, the Dodgers have to create a quality relief corps to ease the pressure on the rotation, especially if the starting five takes any more injury hits, as it did with Hyun-Jin Ryu's ongoing shoulder issues.
2. That Friar infield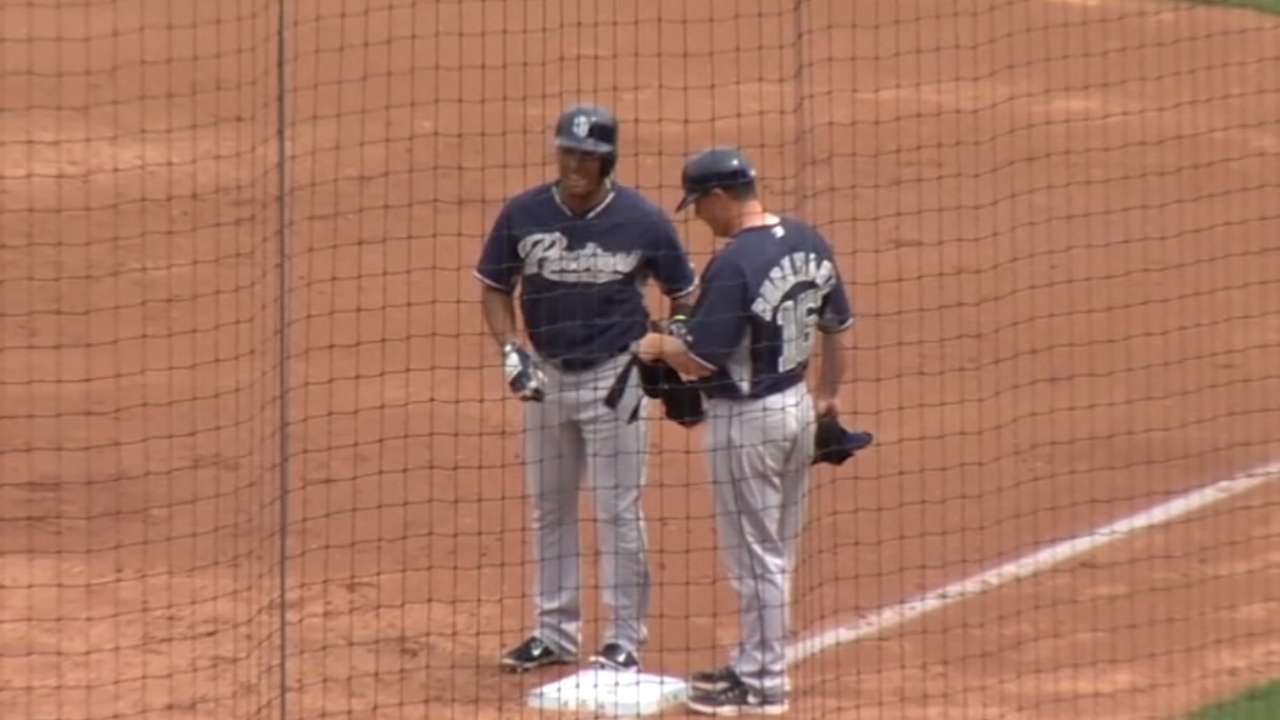 If you are, as they say, only as strong as your weakest link, then the biggest question surrounding these new-look San Diego Padres is just how strong or weak their infield will be.
In Yangervis Solarte, Will Middlebrooks, Clint Barmes and Alexi Amarista, manager Bud Black has some versatile bodies alongside first baseman Yonder Alonso and second baseman Jedd Gyorko. The Padres should be competent defensively. The problem, of course, is that Solarte is the only one of those guys who amassed even league-average output last season, and he's more of a utility man. Gyorko hit .210 after signing a five-year contract extension, and Alonso has missed 143 games over the last two years.
Maybe the Padres get so much right-handed thump out of that rebuilt outfield that it doesn't even matter, but it's hard to imagine this club taking the next step without substantive improvement in infield production.
3. A Giant hangover?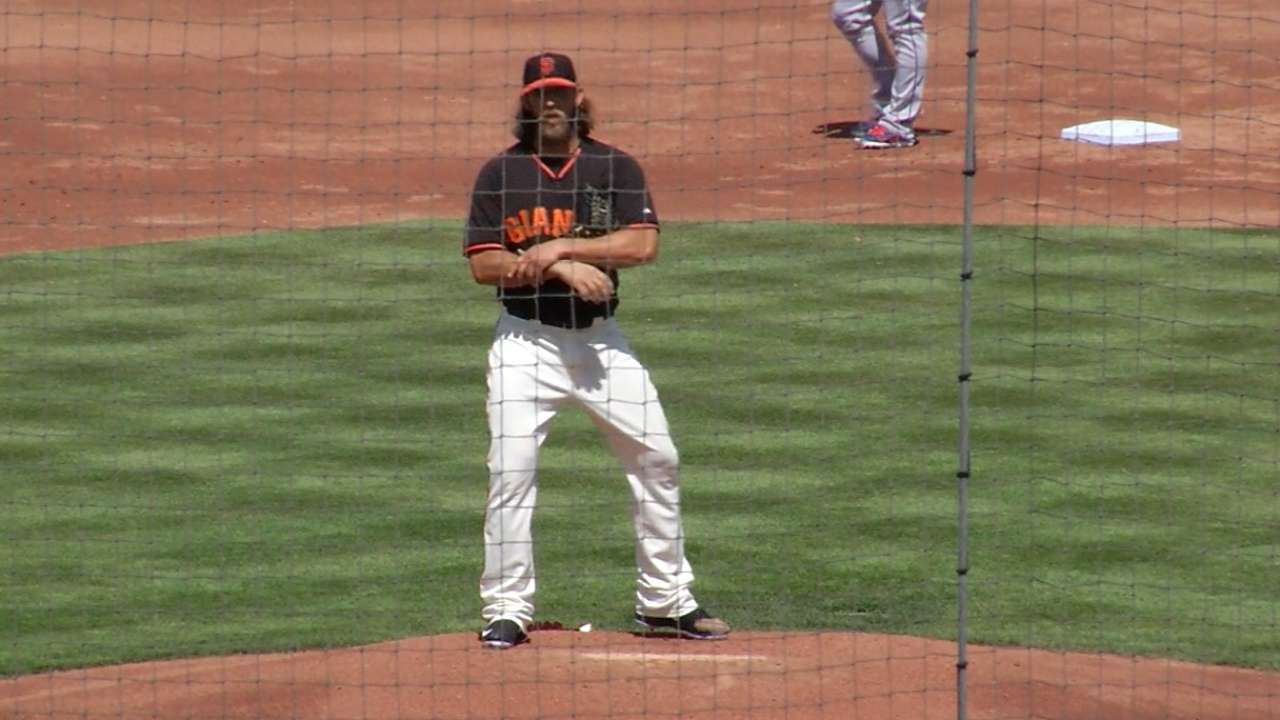 By now, you've heard or seen the ugly truth that it was, generally speaking, an ugly spring camp for the defending world champion San Francisco Giants. That could mean everything, it could mean nothing. For now, it's just worth noting that there have been some shaky signs from a rotation that will be counted on all the more that Pablo Sandoval, Michael Morse and (temporarily) Hunter Pence are absent from the offensive picture.
There's a reason the Giants have alternated between October awesomeness and October absence the last five seasons. It's really tough to repeat in this sport, particularly because of the toll a deep run takes on your arms. Madison Bumgarner is a physical freak who might be able to shake off the 270 innings his arm accrued in 2014, but, even if he does, how long can Jake Peavy, Ryan Vogelsong and Tim Hudson fend off Father Time, will Tim Lincecum ever recapture his old swagger and what will Matt Cain deliver in his return from elbow surgery?
Big questions, all. This is a club that has earned substantial benefit of the doubt, and maybe Brian Sabean will go out and get another bat between now and July 31. But the Giants need their rotation to set the tone and avoid the hangover that has claimed many a defending champ.
4. The Tomas transition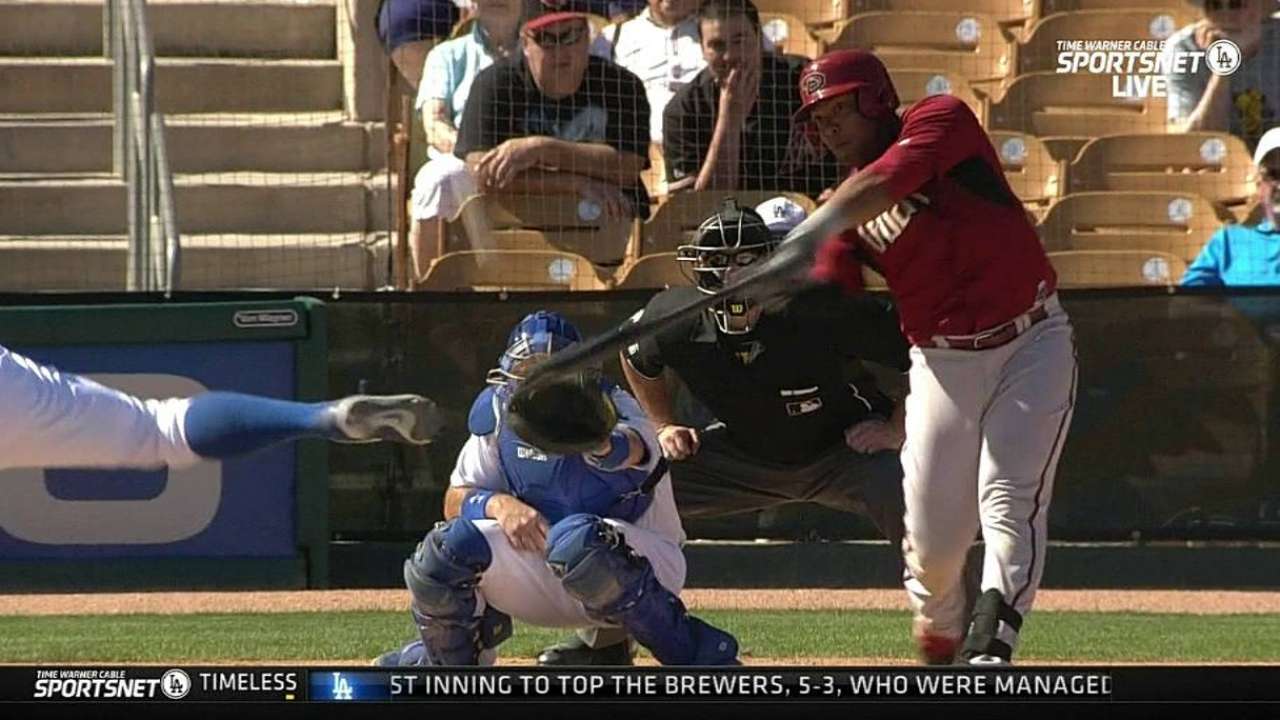 Though the D-backs have acquired some interesting arms in Jeremy Hellickson, Rubby De La Rosa, Robbie Ray and Allen Webster and have a fine prospect in Archie Bradley, the Opening Day battery of Josh Collmenter and Tuffy Gosewisch is a bit of a window into the larger theme of transition taking place on a club that made major changes in the front office and dugout, and might not have the depth to keep up with the Dodgers, Giants and Padres in 2015.
Yasmany Tomas is a key piece of that transition. He's certainly no sure bet to stick at third base, though the D-backs could have him start the season at Triple-A to continue to get repetition there. Ultimately, his bat -- and its potential to pair with that of Paul Goldschmidt and Mark Trumbo to give the D-backs a rare burst of right-handed thump -- is what will make or break him as a big leaguer.
Nobody's asking or expecting Tomas to ascend as quickly as Jose Abreu did for the White Sox last year, but Tomas does have the offensive potential to make this a fundamentally more fun and fascinating team in his rookie year.
5. Another Rocky rotation?
The hope for a full season's worth of health from Troy Tulowitzki and Carlos Gonzalez has become an annual storyline all its own, but no tradition reigns in Colorado quite like the search for a workable rotation.
One way or another, the Rockies figure to score a ton of runs in large measure because of their unique home environment. The question, as always, is whether their arms will provide enough run production to allow this club to rise up the ranks in a difficult NL West.
Jorge De La Rosa has had some success at Coors Field, and the Rox hope to have other pitchers emulate his emphasis on the fastball-changeup pairing, given how difficult it can be to establish your breaking ball so high above sea level. The Rox can also benefit if their starters emphasize ground balls, because they have an elite infield defense behind them. Though De La Rosa, Kyle Kendrick and Jordan Lyles front the rotation for now, youngsters Tyler Matzek, Eddie Butler and top prospect Jon Gray are worth keeping an eye on, too, though Butler has battled some shoulder fatigue this spring.
Anthony Castrovince is a reporter for MLB.com. Read his columns and follow him on Twitter at @Castrovince. This story was not subject to the approval of Major League Baseball or its clubs.