AutoZone Park familiar territory for Wilson
Cardinals prospect played at the home of Triple-A Memphis while in college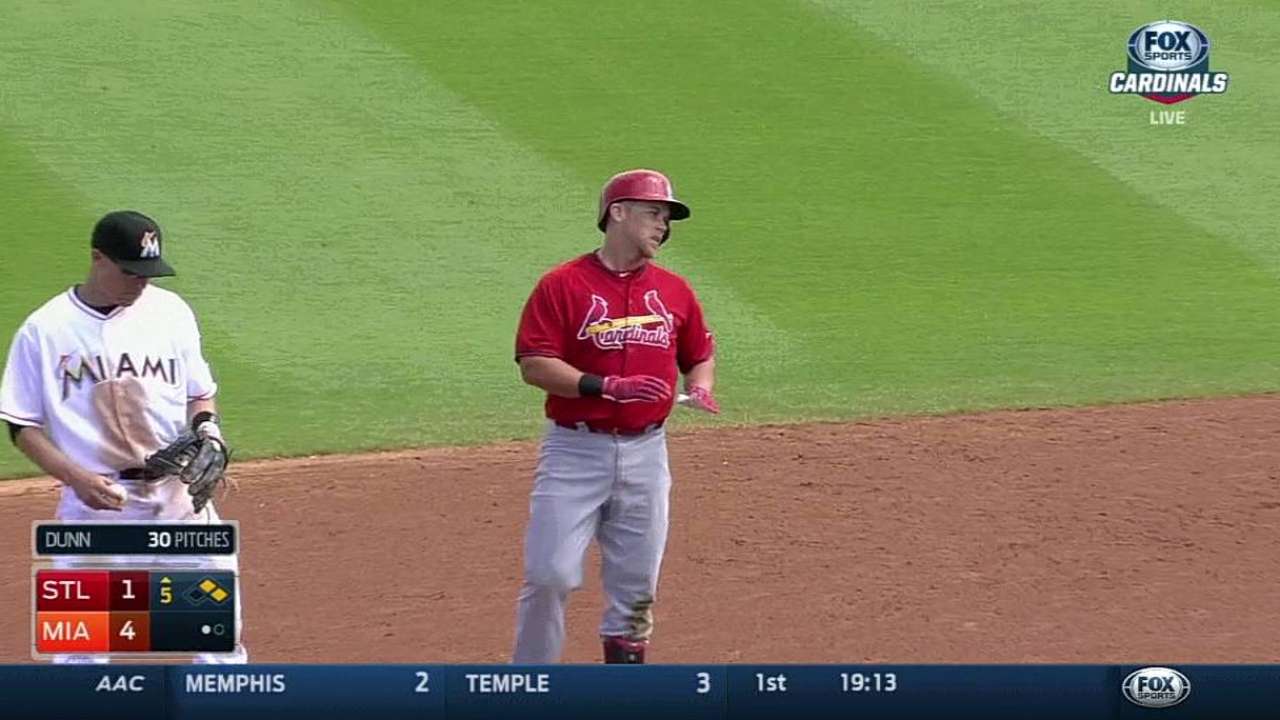 MEMPHIS, Tenn. -- The St. Louis Cardinals didn't take Jacob Wilson where he wanted to go, but at least they dropped him off at home.
The Cardinals' 14th-ranked prospect, one of the pleasant surprises of Spring Training, got one of the loudest ovations of the night when he was introduced as the Triple-A Memphis Redbirds' starting third baseman in Friday's exhibition game with the Cardinals at AutoZone Park. Wilson, 24, is from Bartlett, Tenn., starred at Bartlett High School and played at the University of Memphis before being selected by St. Louis in the 10th round of the 2012 First-Year Player Draft.
"I had a lot of folks texting me they were coming out to the game, and this is a thrill," said Wilson. "Watched a lot of games and played a lot of games here. ... It's special for me."
Wilson, a non-roster invitee at camp who split an injury-abbreviated 2014 at Class A Advanced Palm Beach and Double-A Springfield, hit .303 in 20 Grapefruit League games and earned rave reviews.
"He had a great camp. He showed versatility, has a good idea at the plate and a very solid future. … He's just a baseball rat," Cardinals general manager John Mozeliak said of Wilson.
But Wilson's homecoming was short-lived. After the game, Wilson said he would ship out to Springfield to open the season.
Mozeliak pointed to a number of veterans, including Greg Garcia, at the Triple-A level as the reason to not promote Wilson, who suffered a season-ending knee injury last June.
"Right now, given his injuries last year, the most important thing is playing time," Mozeliak said. "The hope is to get him out there every day."
Wilson said he got a huge boost from getting to play in the Arizona Fall League after rehabbing.
"That gave me some at-bats and a chance to get back into shape [before the spring]," said Wilson.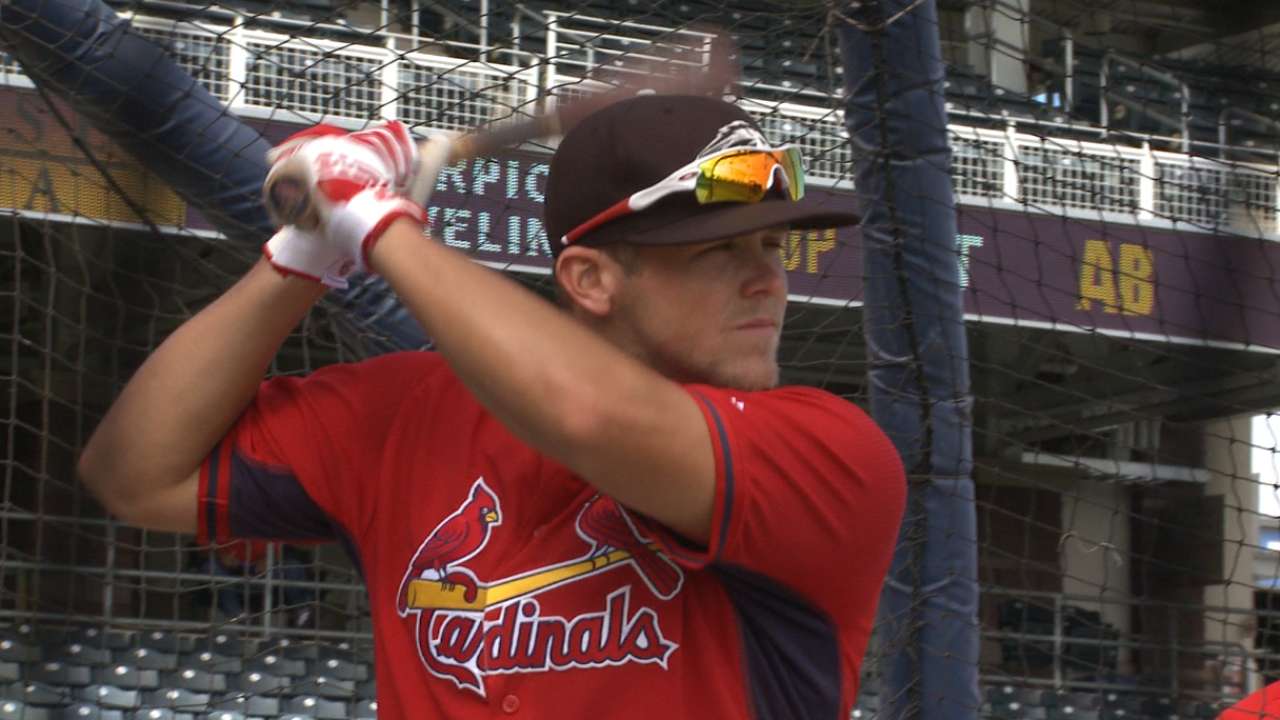 • Wilson did give a thumbs up to the renovations done at AutoZone Park.
Seating was trimmed to 10,000 with grass berm areas added down the left- and right-field lines, and several suites were turned into a Redbirds Club with an all-inclusive seating option. A new video board was added on the left-field wall, and Ribbon Boards were added. Also, the playing surface was switched out for the first full-scale makeover in the club's 16-year history.
"The field is very different, and way better than the one I played on [here with the University of Memphis]," Wilson said. "It's a big improvement."
Mozeliak toured the facility prior to the game with Redbirds GM Craig Unger.
"While there's still work to do to finish things up, the concept fans will see when they come to Memphis and this park is exciting," Mozeliak said.
• Mozeliak also said there is no timetable set for injured pitcher Jaime Garcia (shoulder fatigue) and outfielder Tommy Pham (quadriceps), who will start the year on the disabled list.
"Tommy was going to get a second opinion [Friday in Dallas], and we'll have a better idea of where we go with him," Mozeliak said, "As for Jaime, we took the pedal off the gas and we're just going slow."
Pete Wickham is a contributor to MLB.com. This story was not subject to the approval of Major League Baseball or its clubs.