MLB.com Columnist
Bernie Pleskoff
Versatile Kang brings Bucs power potential
Infielder may need time to adapt to MLB, but skills should surface in time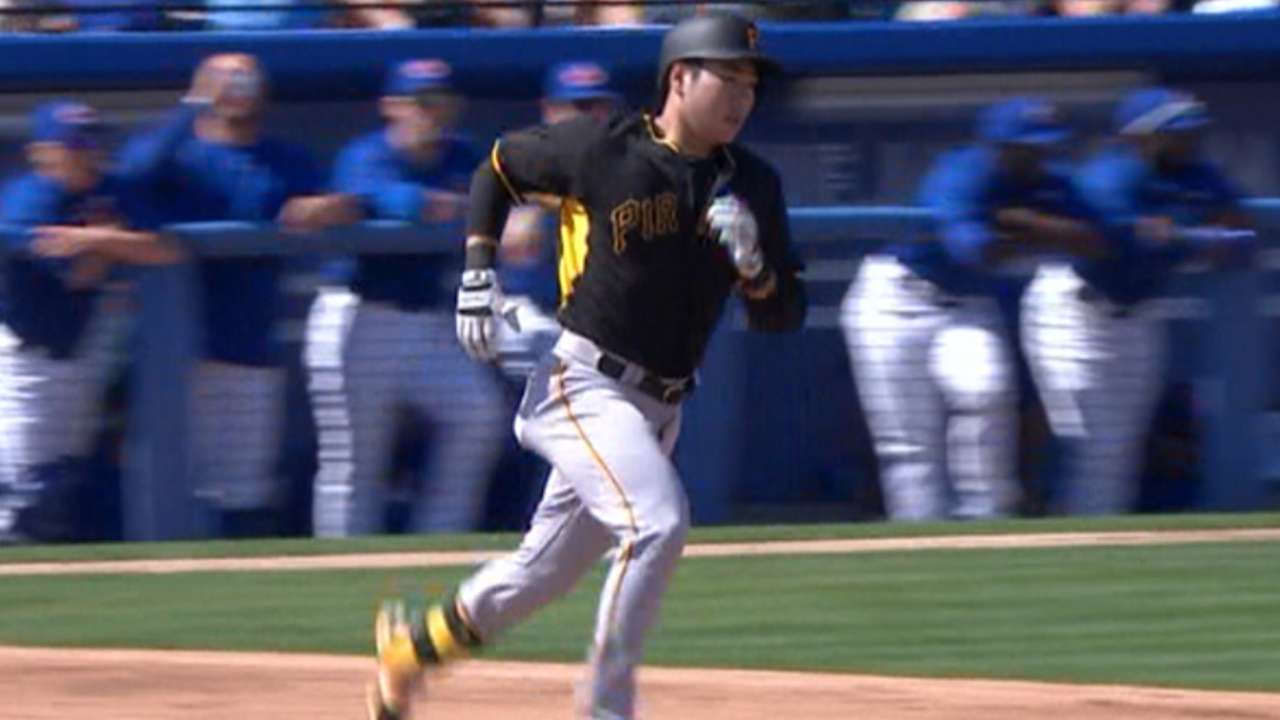 After submitting a posting fee, the Pittsburgh Pirates won the bidding for right-handed-hitting infielder Jung Ho Kang in December. A month later, they signed him to a four-year contract with a club option for a fifth year. He was signed as a shortstop, adding middle-infield depth behind the incumbent, Jody Mercer. Kang is the first Korean position player to come to the Major Leagues through the posting system.
At 6-feet, 205 pounds, Kang was a versatile player for his high school team in South Korea. He mostly caught but also pitched, ultimately playing every position on the field during his high school career.
Kang -- expected to open the season with the Pirates, although not necessarily with a starting job -- is a product of the Korean Baseball Organization. He played for the Hyundai Unicorns for two seasons beginning in 2006 and moved to the Nexen Heroes after the Hyundai team disbanded, playing the last seven years for Nexen.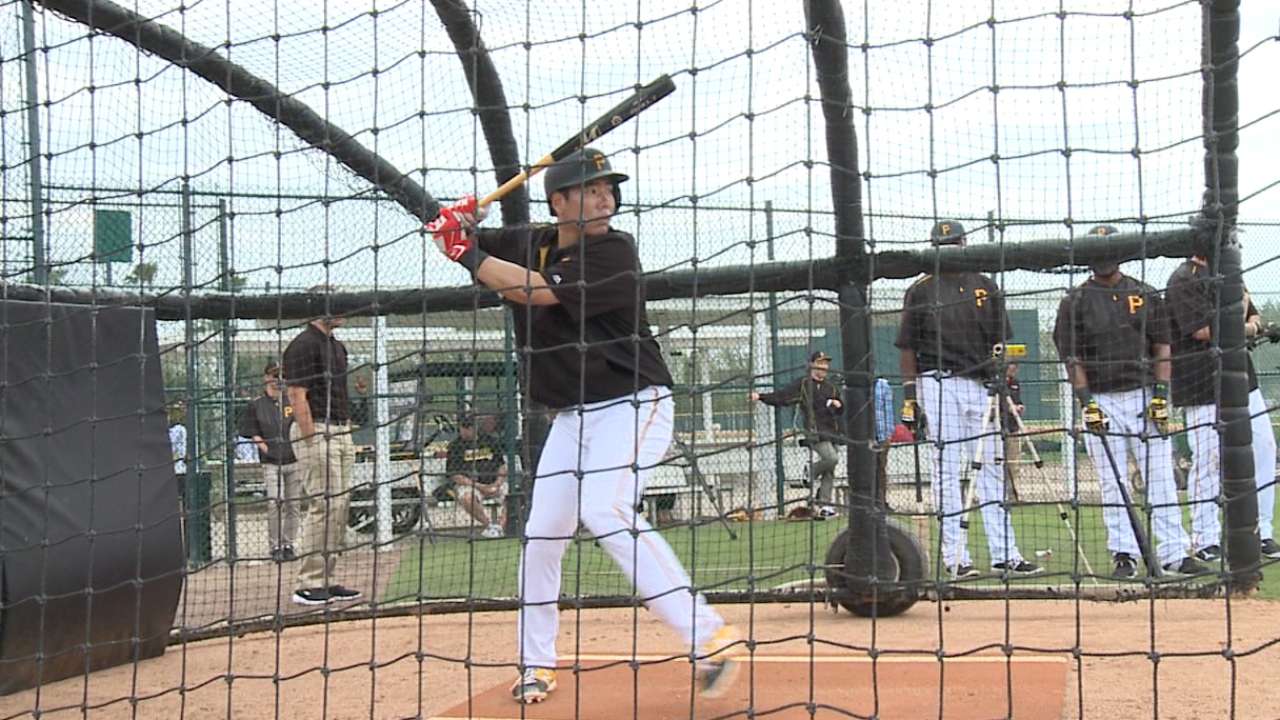 Kang's composite batting average in the KBO was .298. He hit 139 home runs during those nine years, having clubbed 40 homers in 2014. Along with those 2014 homers came 117 RBIs and a .356 average. Putting his statistics in perspective, many around Major League Baseball equate the KBO's skill level to that of Double-A ball.
Kang had participated extensively in worldwide competition prior to his arrival with the Pirates. He played in the World Baseball Classic in 2013, hitting .222 with a home run and two RBIs. Last year, he appeared in the Asian Games and hit .454 with two home runs and seven RBIs.
Raw power appears to be Kang's most prominent tool.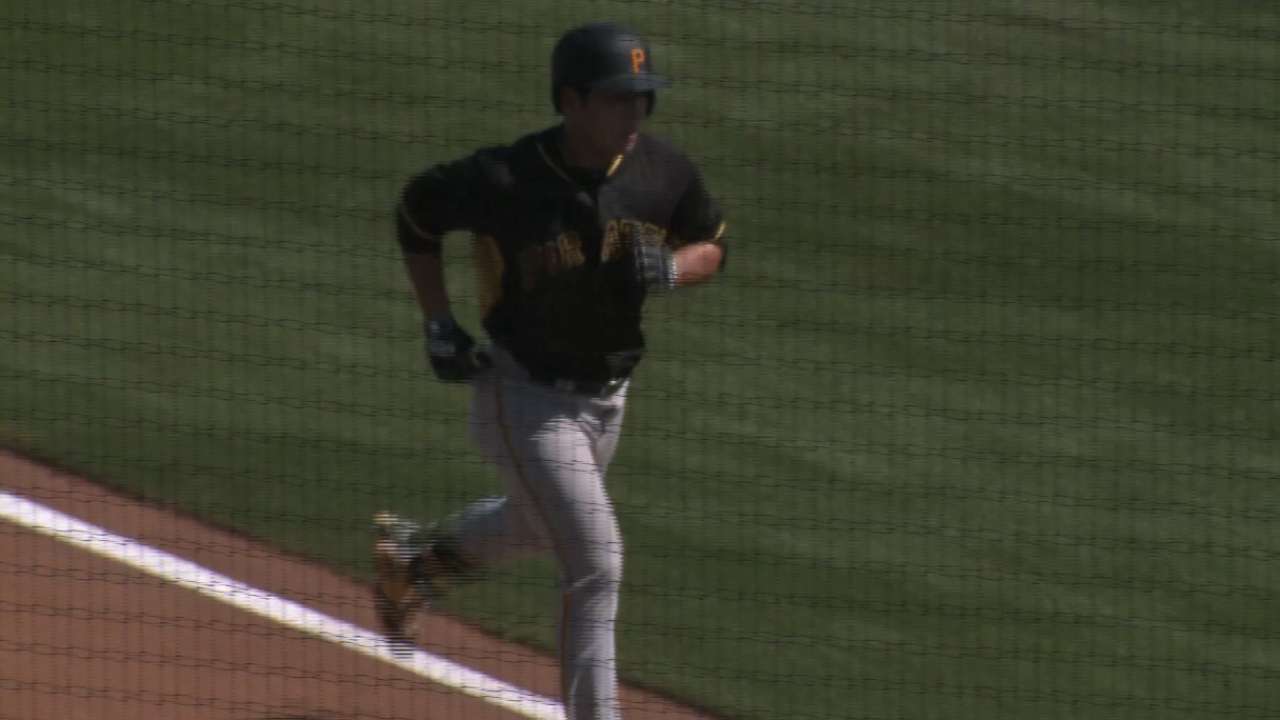 Kang hit an opposite-field home run in his first Spring Training game with the Pirates. The next day, he smoked a double. However, he has scuffled a bit at the plate so far, with a weak batting average and a high strikeout total. Granted, he is still adjusting to his new environment.
Kang will turn 28 on Sunday. It is unlikely his physical frame will change. Showing good speed, he flashed some base-stealing ability in the KBO, stealing 21 bases in 26 attempts in 2012 and 15 in 23 attempts the following season.
Standing upright and close to the plate, Kang holds his bat high and uses a pronounced leg kick in his approach. He makes every attempt to get his broad shoulders and lower body and hips into his swing. He has good balance, shifting his weight well. While his approach at the plate isn't violent, he is aggressive and seems to be on a mission to drive the ball over the wall with an uppercut swing. So far, I've seen lots of swings and misses.
It must be pointed out that the talent Kang has faced this spring is much more advanced than what he has seen in the past. He will be seeing quality pitching consistently as a member of the Pirates organization. While there were good pitchers in the KBO, fastballs weren't consistently as fast and breaking balls didn't always buckle the knees. The KBO is very much an "offense-first" league. It remains to be seen if Kang can hit high-velocity fastballs and sharp-breaking sliders and cutters day in and day out. But his hands are quick through the ball, giving him a chance to catch up with quality pitches. However, coordinating the high leg kick with all of his other moving parts against power pitching may be an issue.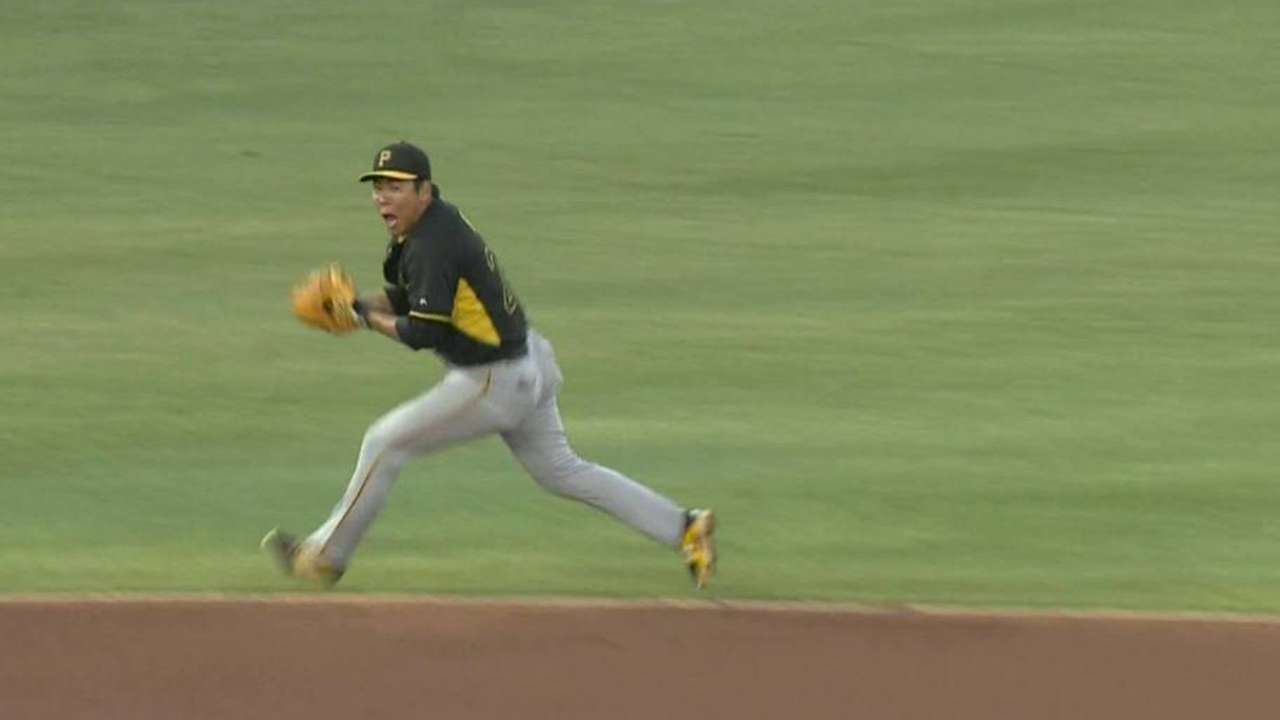 Kang's arm strength may be his second-most-advanced tool. I have seen Kang turn double plays at second base with excellent footwork around the bag and a strong, accurate arm. The lack of first-step quickness, limited agility and overall range at shortstop are the issues for me. After seeing him play, third base or a corner-outfield position may suit his skills best.
Because of the versatility he has displayed in his past, Kang may be an excellent utility player for the Pirates. He can be used off the bench as a legitimate power threat. He can play several defensive positions if depth is needed, but he will need time to adjust to his new environment.
Bernie Pleskoff has served as a professional scout for the Houston Astros and Seattle Mariners. Follow @BerniePleskoff on Twitter. This story was not subject to the approval of Major League Baseball or its clubs.