Wood earns Cubs' final rotation spot over Jackson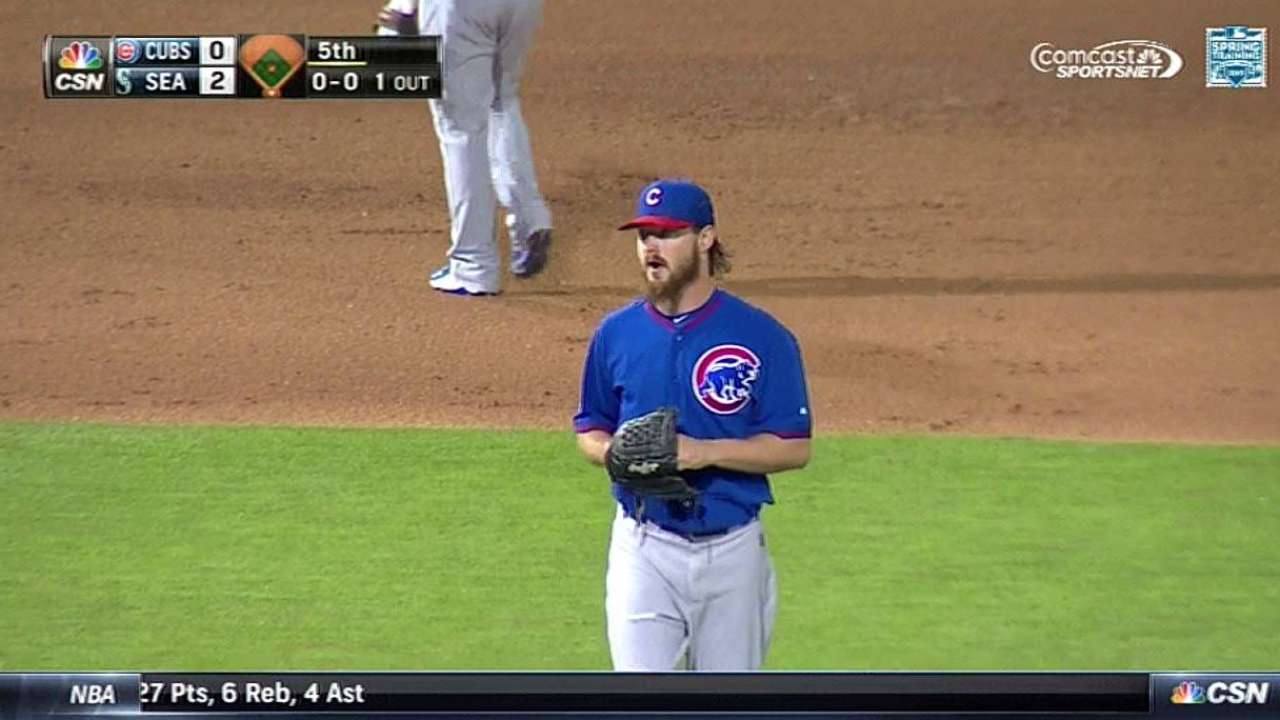 PHOENIX -- Edwin Jackson finished last season in the bullpen, and that's where he'll start this year for the Cubs.
Travis Wood won the final spot in the Cubs' rotation and Jackson is the long man in the bullpen, manager Joe Maddon said Friday. Wood will be inserted into the No. 4 spot behind Jon Lester, Jake Arrieta, and Jason Hammel. Kyle Hendricks is fifth because the Cubs didn't want to have two left-handers, Wood and Lester, going back to back.
Jackson made one relief appearance last season, and that was his last of the year on Sept. 27. He pitched one inning against the Brewers and walked one. In his career, the right-hander has been a full-time starter the past eight seasons.
Maddon talked to all the pitchers prior to Friday night's game.
"We want to make sure Edwin stays stretched out so he can go back in the rotation if necessary," Maddon said. "He was very, very professional about the whole moment."
It's been a struggle for Jackson in his two seasons in Chicago. He signed a four-year, $52 million contract in January 2013, and led the National League in losses in his first season, going 8-18. Last year, he was 6-15 with a 6.33 ERA.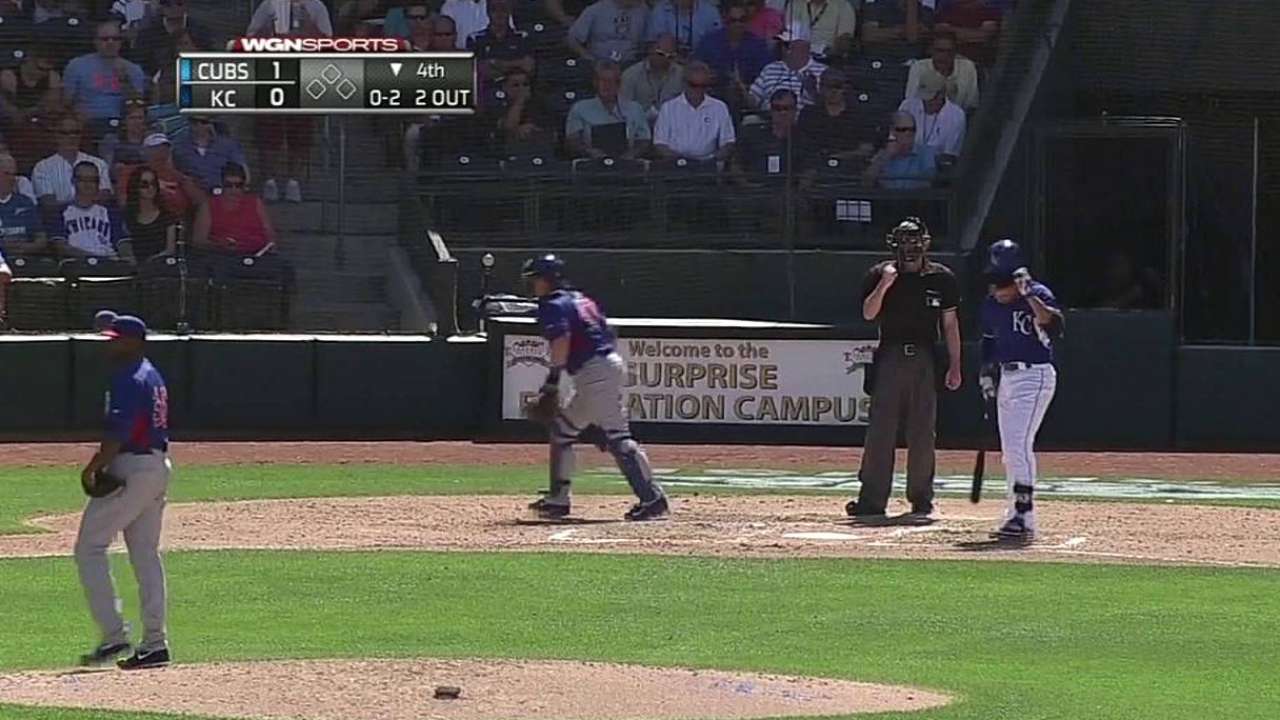 This spring, Jackson served up 19 hits and walked four over 15 1/3 innings, while Wood gave up 26 hits and walked three over 19 1/3 innings. Jackson was scratched from one start when he arrived late to the ballpark, and also made two errors.
"It was really that close," Maddon said of the decision.
Left-handed reliever Drake Britton cleared waivers on Friday, and was assigned to Triple-A Iowa. That opened a spot in the 'pen and on the 40-man roster. Jackson will join Phil Coke, Justin Grimm, Jason Motte, Neil Ramirez, Hector Rondon and Pedro Strop.
Extra bases
• Maddon delivered his final preseason speech to the players before Friday's spring game.
"I nailed it," Maddon said, smiling.
He didn't want his message to be lost in all the hoopla surrounding Opening Night -- the Cubs open Sunday against the Cardinals at Wrigley Field -- so he gave it Friday.
"I re-emphasized the philosophy, I re-emphasized what a great camp I thought we had," he said. "I was very pleased with our progress. I encouraged them to not change how they've played."
• Outfielder Dexter Fowler left Friday night's game after one inning when his lower back tightened up. A Cubs official said Fowler was all right, and if this were the regular season, he would have continued to play. Fowler struck out in his first-inning at-bat.
• Maddon continues to lean toward having the pitcher bat eighth, and could do it with Lester on Sunday. The reason Maddon likes having the pitcher there is to give him two "lead off" batters to set up Jorge Soler, who will be in the No. 2 hole.
"He provides an real unusual combination of plate discipline and the ability to drive in runs," Maddon said of Soler. "He's a different cat."
• Lester and catcher David Ross won't necessarily be matched up every start, Maddon said.
"We'll see how it plays out," Maddon said. "Even Jon has said he's not locked into one catcher. Jon's handled this great. He's been a total pro, which he is."
• The Cubs set a Major League Spring Training record in home attendance, drawing 222,415 to Sloan Park in Mesa.
"No place I've been to is like that," Maddon said of the crowds and also the feel of the 2-year-old ballpark. "There's no other Spring Training facility that gives you an in-season Major League vibe like that one does."
Carrie Muskat is a reporter for MLB.com. She writes a blog, Muskat Ramblings, and you can follow her on Twitter @CarrieMuskat. This story was not subject to the approval of Major League Baseball or its clubs.