Seattle sets rotation for season-opening series
Paxton, Iwakuma to follow Hernandez against Angels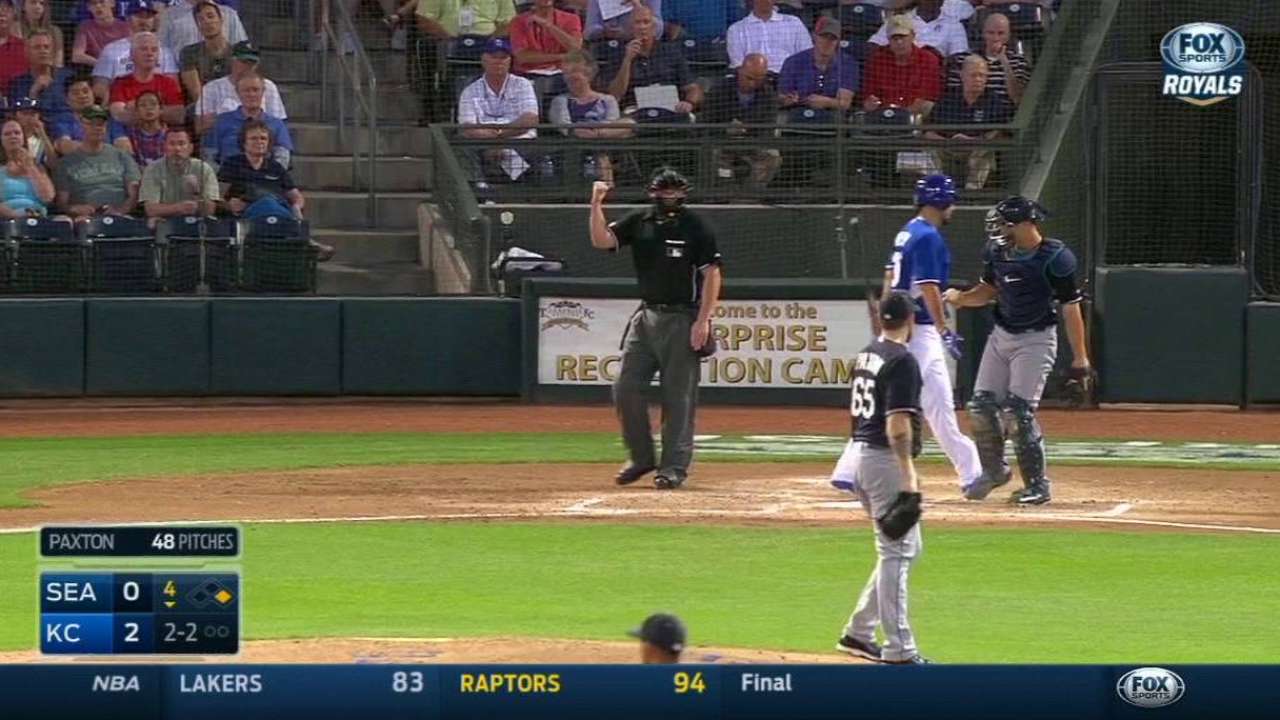 PEORIA, Ariz. -- Manager Lloyd McClendon announced his rotation for next week's season-opening series against the Angels on Friday, with Felix Hernandez to be followed by James Paxton and Hisashi Iwakuma.
Hernandez's role has been sealed for weeks as he'll make his club-record eighth Opening Day start on Monday afternoon. Paxton will open Tuesday night with Iwakuma -- a 2013 American League All-Star and one of baseball's better right-handers over the past two-plus seasons -- sliding into the No. 3 spot on Wednesday.
McClendon said he went with Paxton second primarily to put a lefty between right-handers Hernandez and Iwakuma.
"We wanted to go right, left, right, left, more than anything," he said. "They're all good in their own right. I just wanted to mix it up and make it tougher on other teams. And we'll get the matchups we want early on."
The Angels will start Jered Weaver, C.J. Wilson and Matt Shoemaker in the first three games at Safeco Field.
McClendon said he hasn't decided yet which order veteran southpaw J.A. Happ or young right-hander Taijuan Walker will pitch the fourth and fifth games, but did indicate he expected to let both throw the first time through the rotation despite an off day on Thursday. That means those two will open the first road series at Oakland on Friday and Saturday, with Hernandez coming back for his second start on Sunday, April 12 against the A's.
Iwakuma has a blister on his right index finger that kept him from throwing his splitter in a two-inning Minor League start on Thursday, but McClendon said the short outing was by design and the finger isn't a problem.
"It just didn't make any sense to throw splits last night when you don't have to," McClendon said. "It gives that finger a little more time to heal. He's had this in the past. I looked at it today and it looked fine. He should be ready to go when he pitches next week."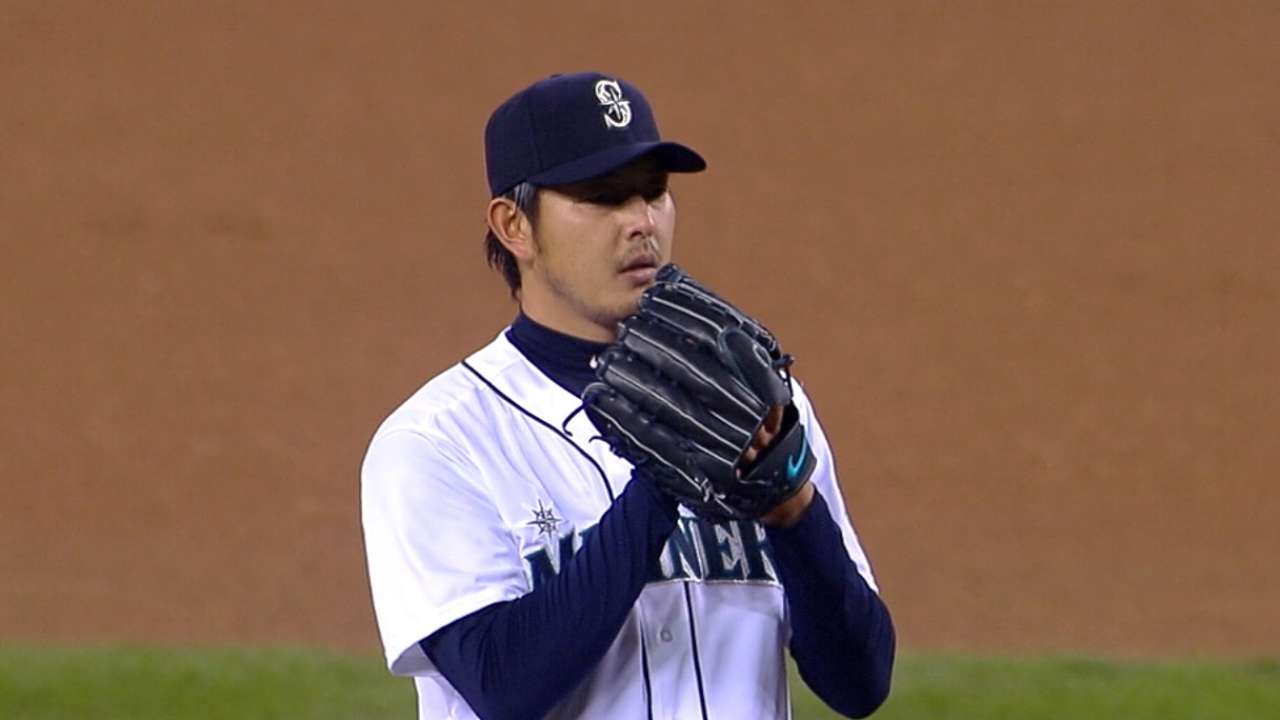 The Mariners had the lowest ERA in the American League last season despite Iwakuma and Walker starting the season on the disabled list and Paxton injuring his shoulder after two starts, so McClendon said he's feeling much better about his rotation after a healthy spring.
"I'm sleeping good … a little better than last year," he said with a laugh. "I feel good about my rotation. Really, for me that's the best indicator, when you can lay your head down at night and know you have the best possible five you can have going out there and toeing the rubber every night."
In other news on Friday:
• Veteran lefty reliever Joe Beimel will remain in Arizona on extended Spring Training before joining the Triple-A Tacoma squad after signing a Minor League deal on Thursday.
"It's been awhile since he's thrown, so we need to get him back in shape," McClendon said. "Then he'll report to Triple-A and compete and if he's pitching well and there's a need, then there's a chance we might bring him [up]. … We know what he can do at this level."
• The Mariners have used a club-record 97 players in Cactus League games this spring (60 position players and 37 pitchers), breaking the former mark of 89 in 2006.
• Left-hander Edgar Olmos was placed on the 15-day disabled list with left shoulder impingement. Olmos has yet to pitch this spring after being returned from the Rangers after MLB voided their claim of the 24-year-old reliever.
That move leaves the Mariners with 26 players in Major League camp. Shortstop Chris Taylor will likely be placed on the 15-day DL to open the season to reach the 25-man limit.
Greg Johns is a reporter for MLB.com. Follow him on Twitter @GregJohnsMLB as well as his Mariners Musings blog. This story was not subject to the approval of Major League Baseball or its clubs.