Heyward excited to call Busch Stadium home
Right fielder says Cardinals fans 'understand little things about the game'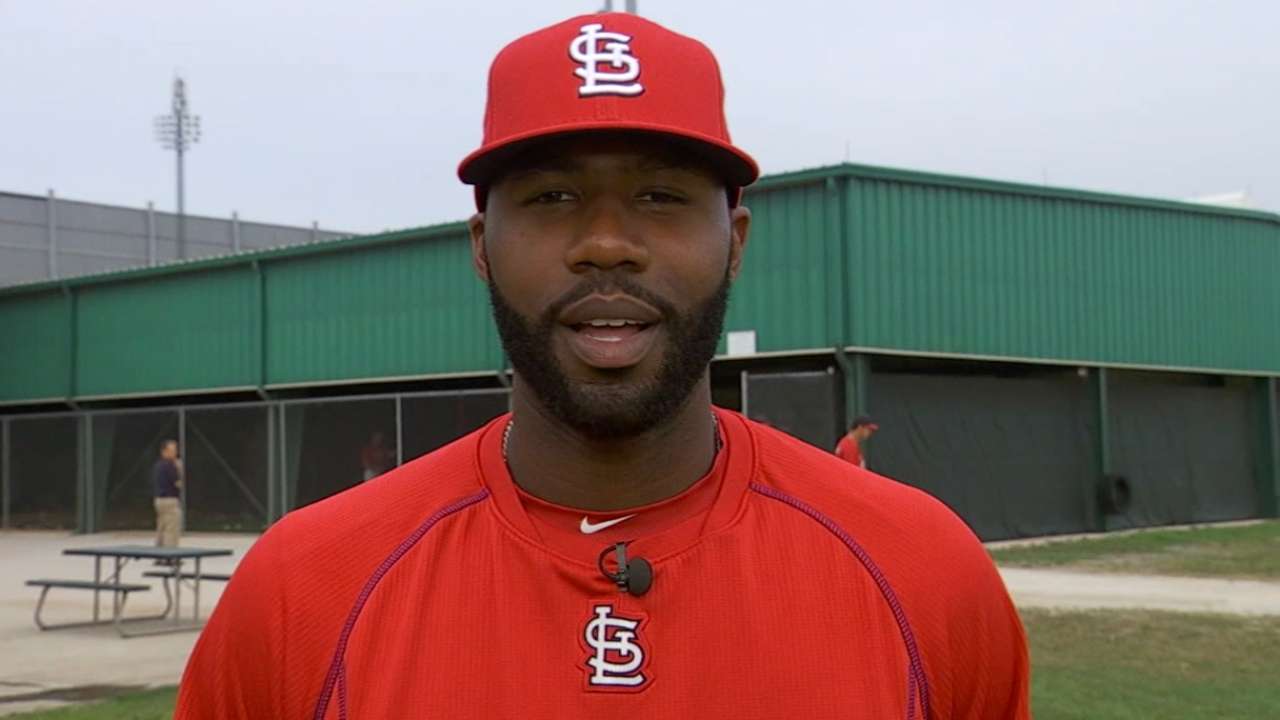 MEMPHIS -- It will be another 10 days before Jason Heyward lands at his new baseball home, Busch Stadium. But the All-Star right fielder was not worried or anxious about what is to come, or the expectations put on him by Cardinals fans.
"We'll be playing baseball, right? If I'm playing baseball, it's where I want to be, where I am meant to be," Heyward said before making an appearance in Friday night's exhibition game against the Triple-A Memphis Redbirds at AutoZone Park.
After coming over in a deal with the Atlanta Braves, Heyward said he's happy with his new club, comfortable with his new teammates and looking forward to a summer at his new address.
"Always liked going there. The fans look beyond the numbers. They understand little things about the game," Heyward said. "It's been easy blending in with this group, and I believe I got the work in I needed this spring."
Heyward, who flied out in his one at-bat Friday, hit .300 in Grapefruit League play, batting mainly in the two-spot for Cardinals manager Mike Matheny. He hit one home run, stole three bases, played his usual brand of defense and has his new manager looking forward to the possibilities.
"He's an elite talent, an exciting player who will no doubt put up numbers and help us in a number of ways," Matheny said.
• Randal Grichuk led the Cardinals with four homers and 10 RBIs in 44 spring at-bats, prompting Matheny to say "there was no way I could see this club not including him. We have to give him opportunities, and he has to maximize, but he's shown us what he can do."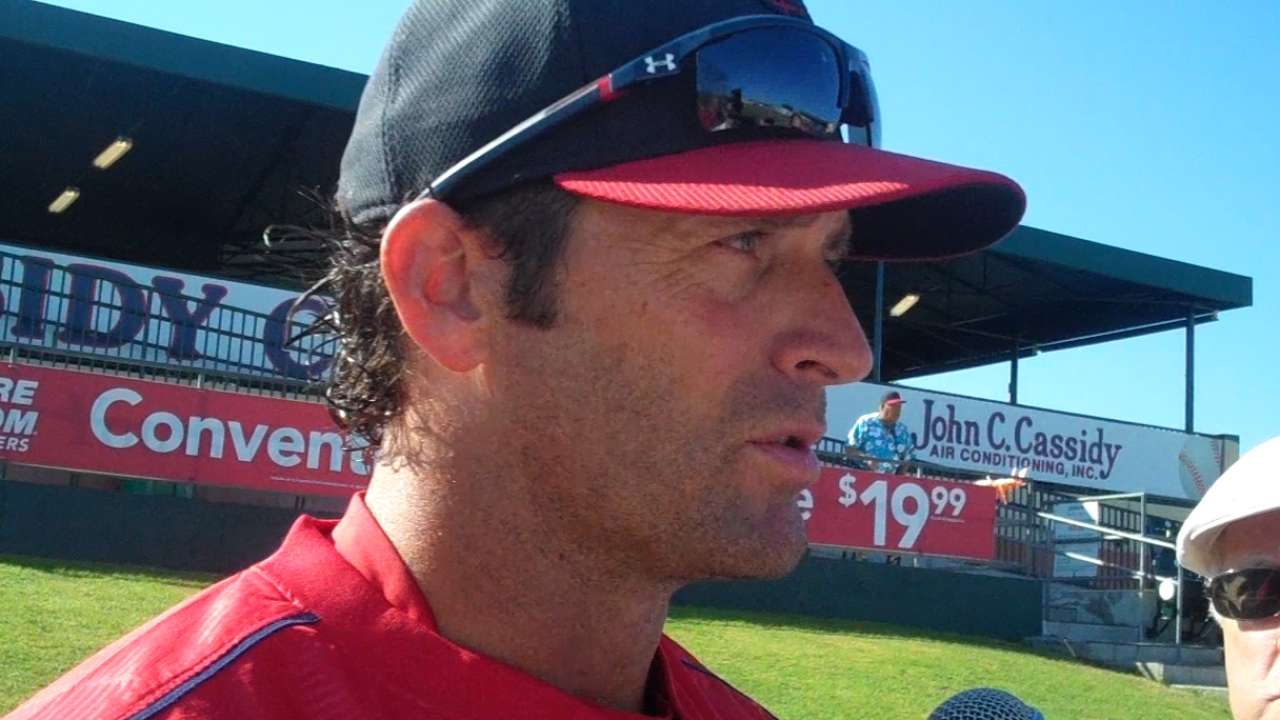 The question is, when will the opportunities come? And that is still an open question, according to Cardinals general manager John Mozeliak.
"The answer comes when we wake up four weeks from now and see if he has 75 at-bats or 25 at-bats," Mozeliak said. "From a developmental standpoint, it's something I'm going to have to monitor."
Grichuk wondered aloud "how much time can there really be with three All-Star-level guys [Heyward, Matt Holliday and Jon Jay] in the lineup? It will be interesting to see."
Still, Grichuk said that having success last postseason (two home runs) helped his confidence.
"I came into camp with a different outlook," Grichuk said. "It's good to feel that what I did made enough of an impression that I'm here now."
Pete Wickham is a contributor to MLB.com. This story was not subject to the approval of Major League Baseball or its clubs.