MLB experts offer predictions for award winners
Trout the favorite to capture AL MVP; Bryant the front-runner for top NL rookie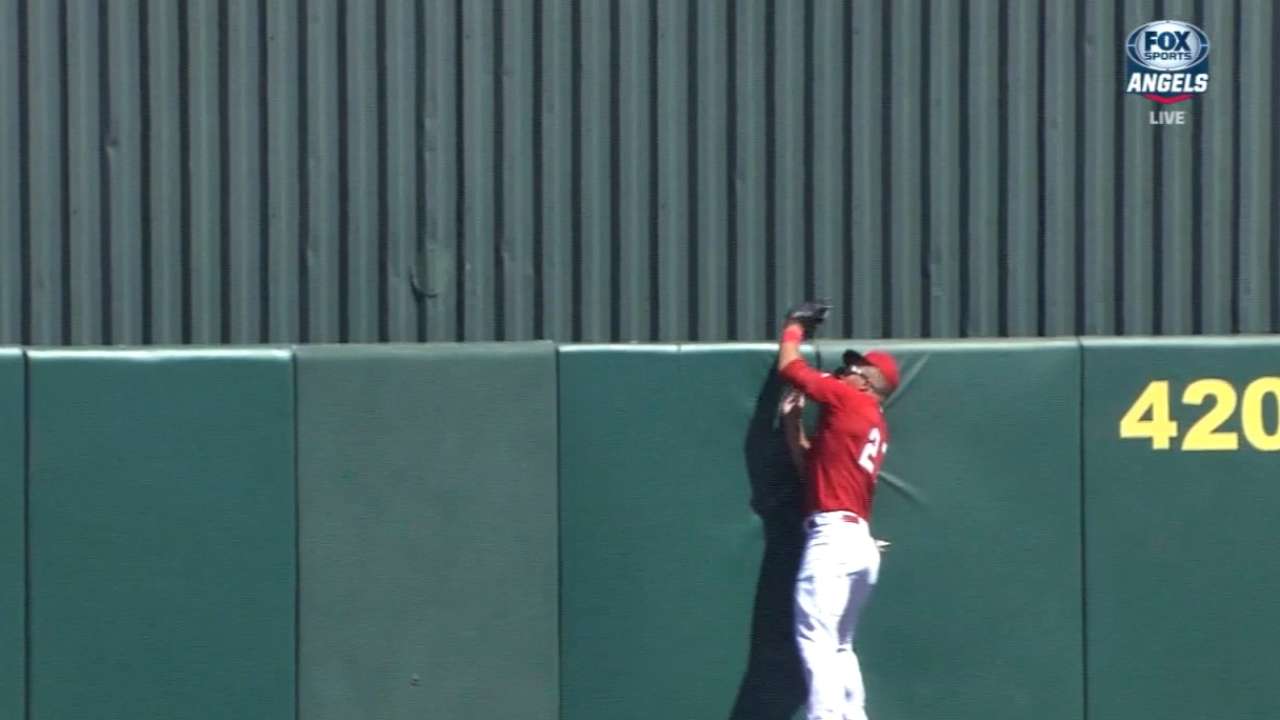 The Major League lid is being lifted. The 2015 season is upon us, and all of the winter wondering and Spring Training speculation has led to the 162-game proving ground that starts with our two favorite words: Opening Day.
To get ready for the push that will take us into October and to officially put our opinions on virtual paper before the first pitch is thrown, we polled dozens of experts from MLB.com and MLB Network to give us their predictions for who will win the most significant individual awards when this season is all said and done.
Here are the results:
AMERICAN LEAGUE MOST VALUABLE PLAYER
1. Mike Trout, OF, Angels: He finished second to Miguel Cabrera for this award twice and then won it in 2014, so it's no surprise that Trout is the overwhelming pick to win it again.
2. Jose Abreu, 1B, White Sox: The runaway pick for last year's AL Rookie of the Year enters this season healthier.
3. Robinson Cano, 2B, Mariners: His all-around impact on a young Seattle club has been palpable, and he still rakes.
Also receiving votes: Jose Altuve, 2B, Astros; Kyle Seager, 3B, Mariners; Salvador Perez, C, Royals; Cabrera, 1B, Tigers; Josh Donaldson, 3B, Blue Jays; Jason Kipnis, 2B, Indians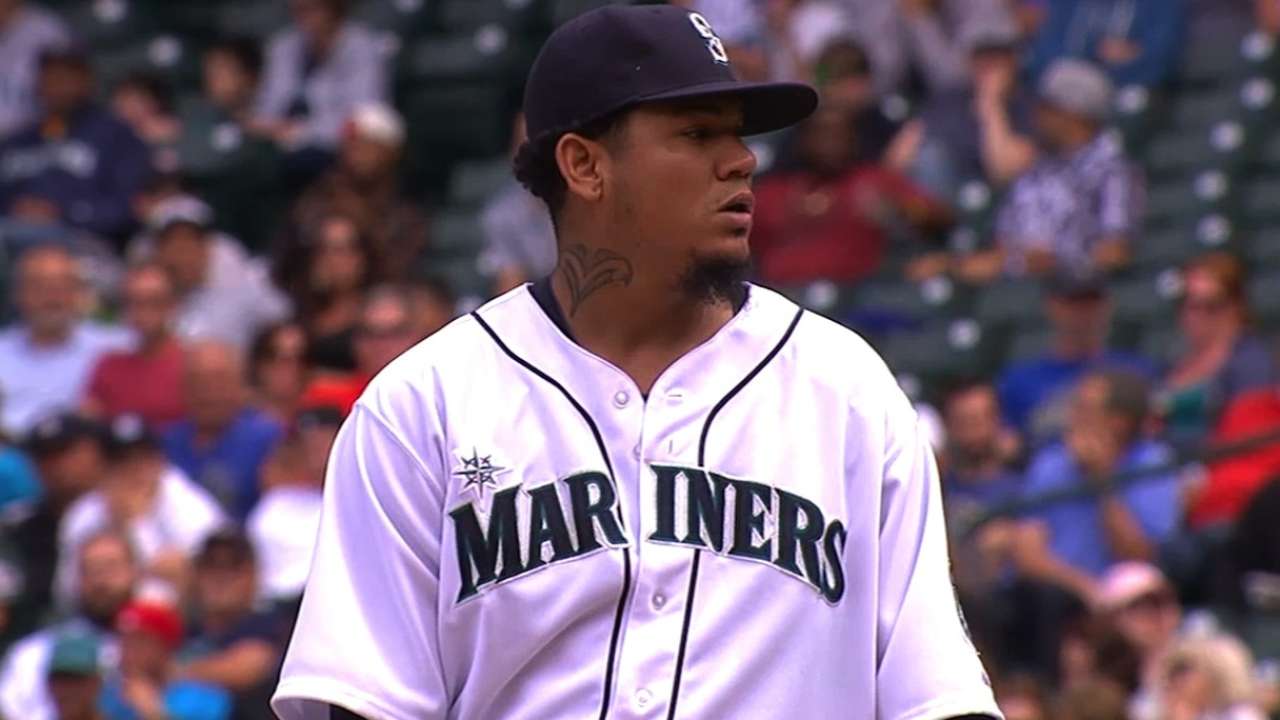 AL CY YOUNG AWARD
1. Felix Hernandez, RHP, Mariners: The King won this honor in 2010 and barely lost to Indians righty Corey Kluber in 2014, but now he's got more offensive firepower to give him additional run support, which never hurts.
2. David Price, LHP, Tigers: A dominant lefty ace on a perennial postseason contender in his contract year.
3. Chris Sale, LHP, White Sox/Yordano Ventura, RHP, Royals: Sale is filthy when healthy, and the White Sox should be better. Ventura throws very hard for the defending AL champs.
Also receiving votes: Kluber, RHP, Indians; Garrett Richards, RHP, Angels; Masahiro Tanaka, RHP, Yankees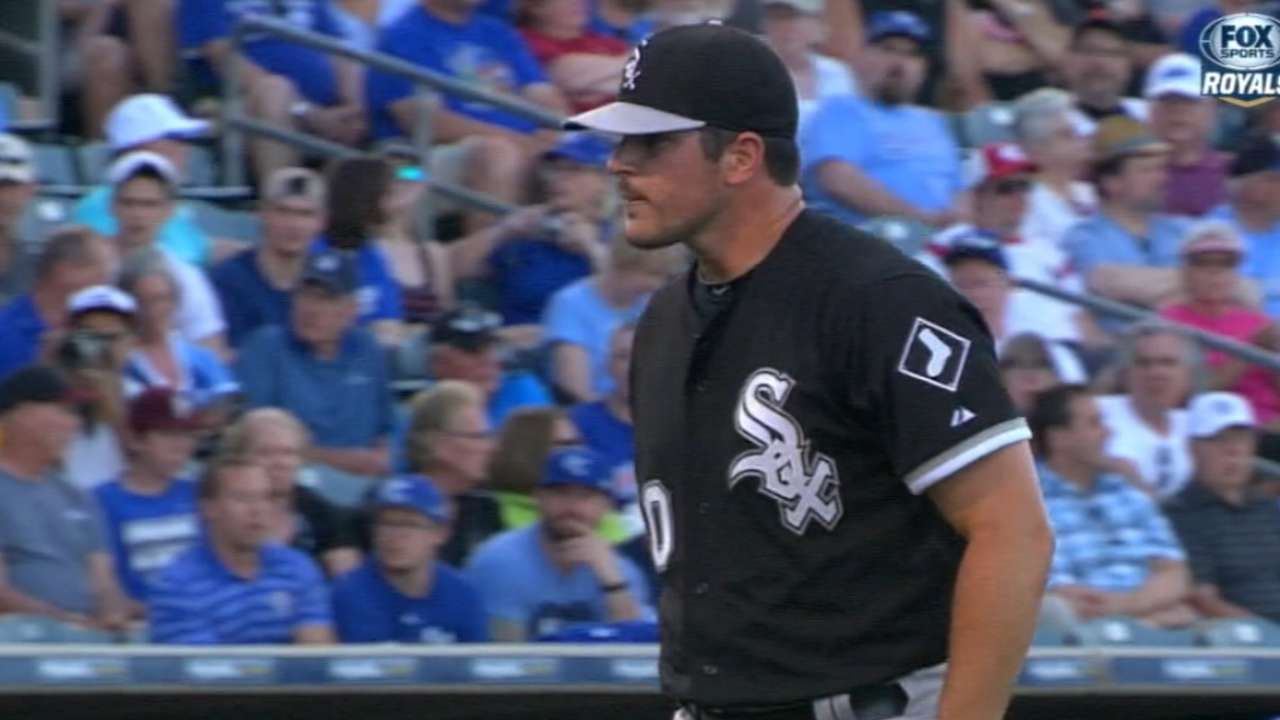 AL ROOKIE OF THE YEAR
1. Carlos Rodon, LHP, White Sox: He's the most polished pitcher to come out of last year's Draft and looked great in Spring Training. That means a callup to the South Side could come soon.
2. Steven Souza Jr., OF, Rays: The Rays hand-picked this late bloomer in a trade with Washington.
3. Daniel Norris, LHP, Blue Jays: He got attention for living in a van, but he should get more for his 97-mph fastball.
Also receiving votes: Dalton Pompey, OF, Blue Jays; Andrew Heaney, LHP, Angels; Rusney Castillo, OF, Red Sox; Devon Travis, 2B, Blue Jays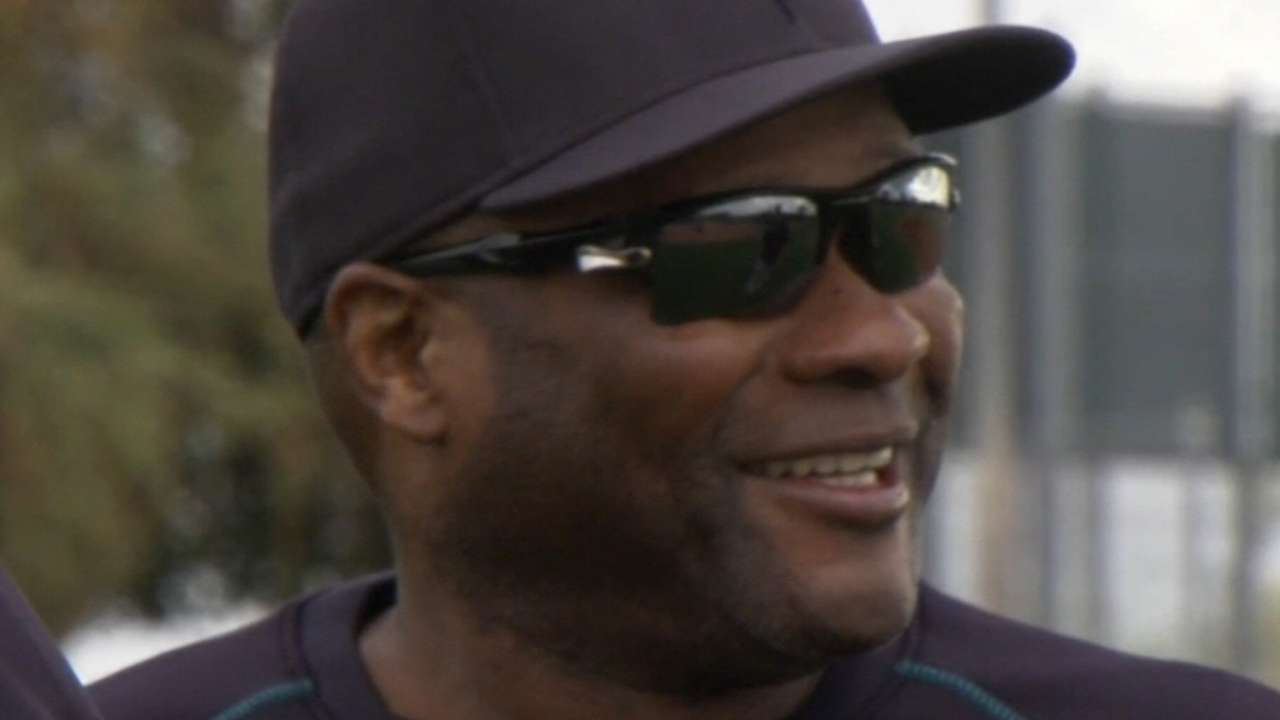 AL MANAGER OF THE YEAR
1. Lloyd McClendon, Mariners: McClendon came within a game of the playoffs in 2014. Now, he's got a better lineup, more depth and big arms all over the pitching staff.
2. Terry Francona, Indians: Cleveland won 85 games last year and added pop. Now, the Tribe hopes for better health.
3. Brad Ausmus, Tigers: It's hard not to give Ausmus a chance for this award when his club wins every year and reloads every winter.
Also receiving votes: Buck Showalter, Orioles; John Gibbons, Blue Jays; Bob Melvin, A's; Ned Yost, Royals; Robin Ventura, White Sox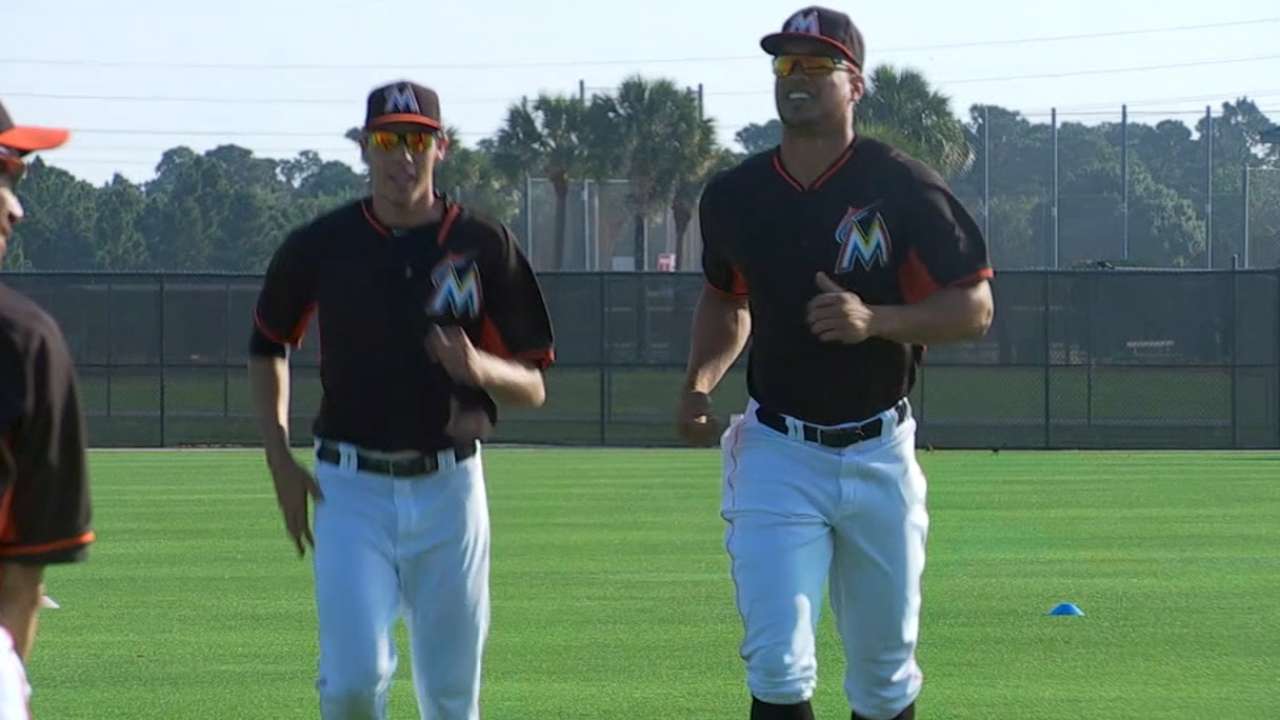 NATIONAL LEAGUE MVP
1. Giancarlo Stanton, OF, Marlins: Fifty homers might be out of the question for most players, but not Stanton, who's already vaulted to the top echelon of the game at 24.
2. Andrew McCutchen, OF, Pirates: What can't Cutch do? The Bucs' charismatic center fielder, also the 2013 NL MVP, just keeps getting better.
3. Bryce Harper, OF, Nationals: He's only 22, so if he can stay healthy, Harper's numbers could leap from good to great.
Also receiving votes: Anthony Rizzo, 1B, Cubs; Yasiel Puig, OF, Dodgers; Yadier Molina, C, Cardinals; Matt Kemp, OF, Padres; Joey Votto, 1B, Reds; Justin Upton, OF, Padres; Starling Marte, OF, Pirates; Josh Harrison, IF/OF, Pirates; Jayson Werth, OF, Nationals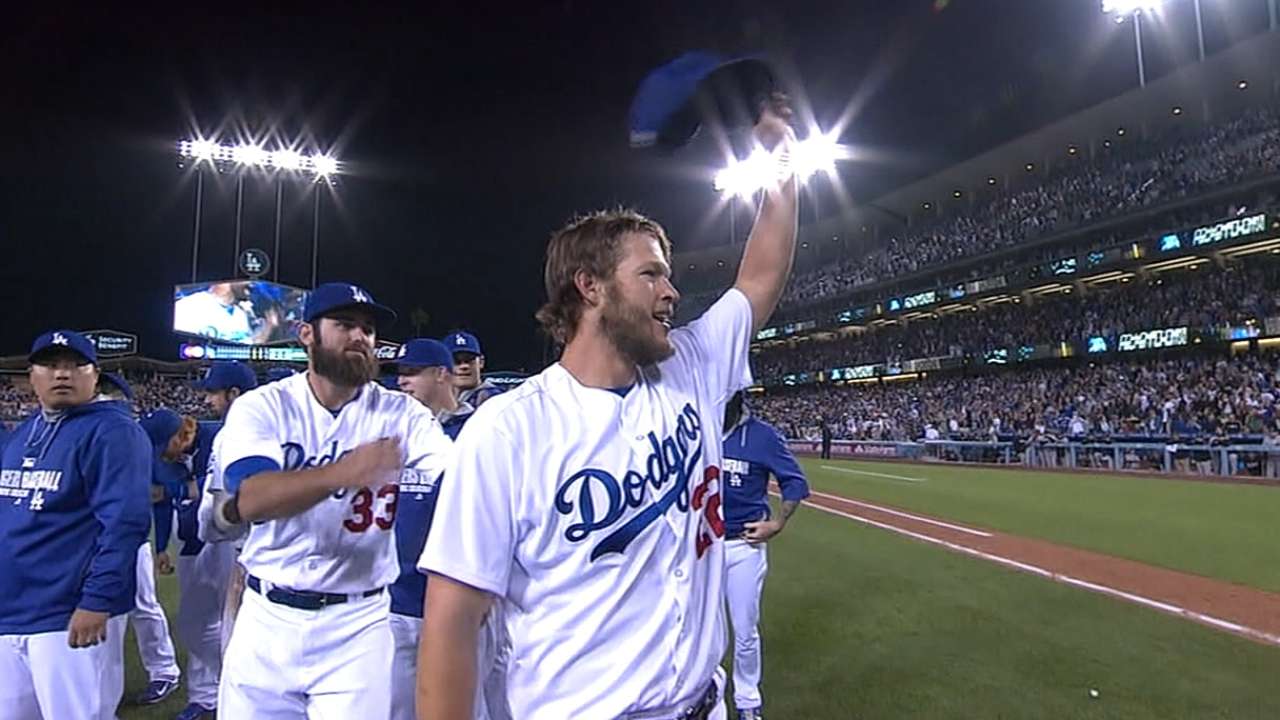 NL CY YOUNG AWARD
1. Clayton Kershaw, LHP, Dodgers: As long as Kershaw is healthy, this award is his to lose. That's what happens when you win the NL MVP, the last two NL Cy Youngs and three of these awards in the last four years.
2. Max Scherzer, RHP, Nationals: Scherzer won the AL iteration of this award in 2013 while with the Tigers. Now, he pitches for a NL pennant favorite.
3. Stephen Strasburg, RHP, Nationals: Don't forget this Nats righy, who led the NL with 242 strikeouts last year.
Also receiving votes: Matt Harvey, RHP, Mets; Madison Bumgarner, LHP, Giants; Johnny Cueto, RHP, Reds; James Shields, RHP, Padres; Jordan Zimmermann, RHP, Nationals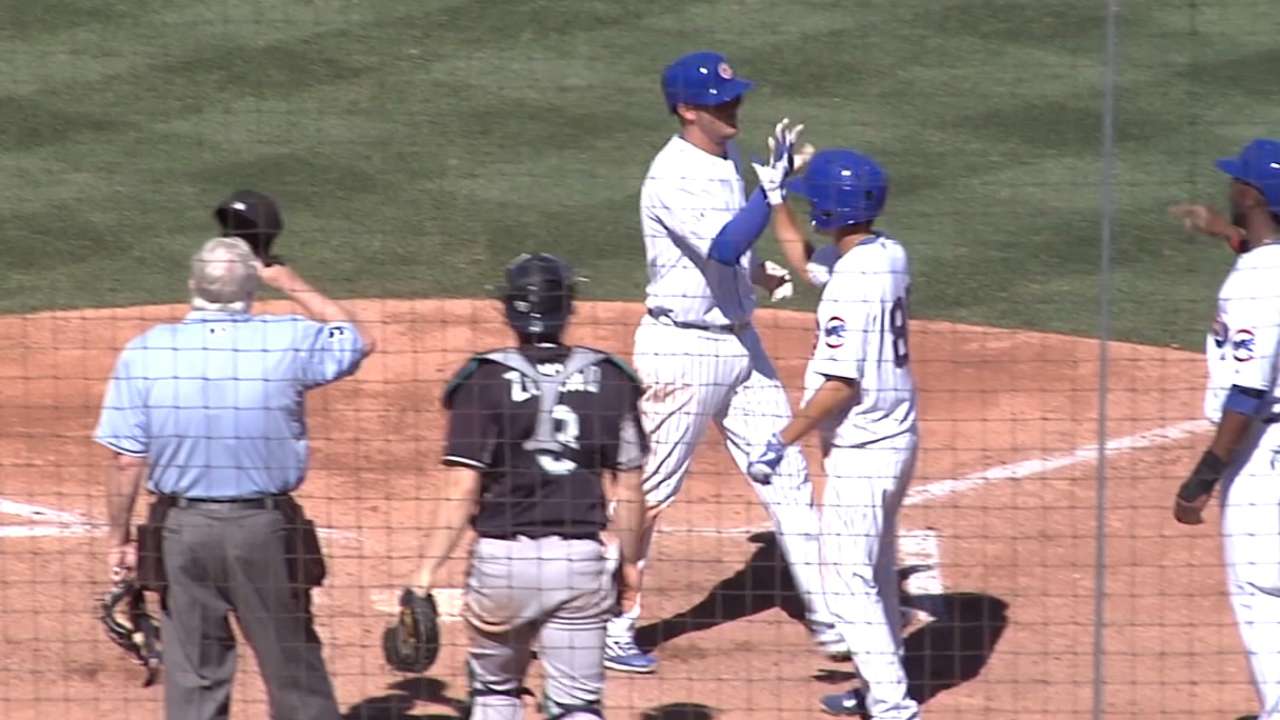 NL ROOKIE OF THE YEAR
1. Kris Bryant, 3B, Cubs: Bryant didn't make the Cubs out of Spring Training, but the consensus says he will soon and will hit bushels of home runs once he does.
2. Joc Pederson, OF, Dodgers: The Dodgers think enough of him to have handed him center field right away.
3. Jorge Soler, OF, Cubs: Fans got a good look at Soler's immense power in his 2014 big league stint.
Also receiving votes: Noah Syndergaard, RHP, Mets
NL MANAGER OF THE YEAR
1. Bud Black, Padres: Black has always been a good manager. Now he's got big-name talent to work with after general manager A.J. Preller's offseason renovation project.
2. Joe Maddon, Cubs: Maddon is an innovator and a savvy strategist, and the Cubs have up-and-coming prospects all over the diamond.
3. Mike Redmond, Marlins: The Marlins seem like a team on the rise, and Redmond already impressed in 2014.
Also receiving votes: Don Mattingly, Dodgers; Matt Williams, Nationals; Terry Collins, Mets; Mike Matheny, Cardinals
Doug Miller is a reporter for MLB.com. This story was not subject to the approval of Major League Baseball or its clubs.