In surprising twist, Seattle sends down Leone, recalls Smith
McClendon says Leone's continuing spring struggles forced move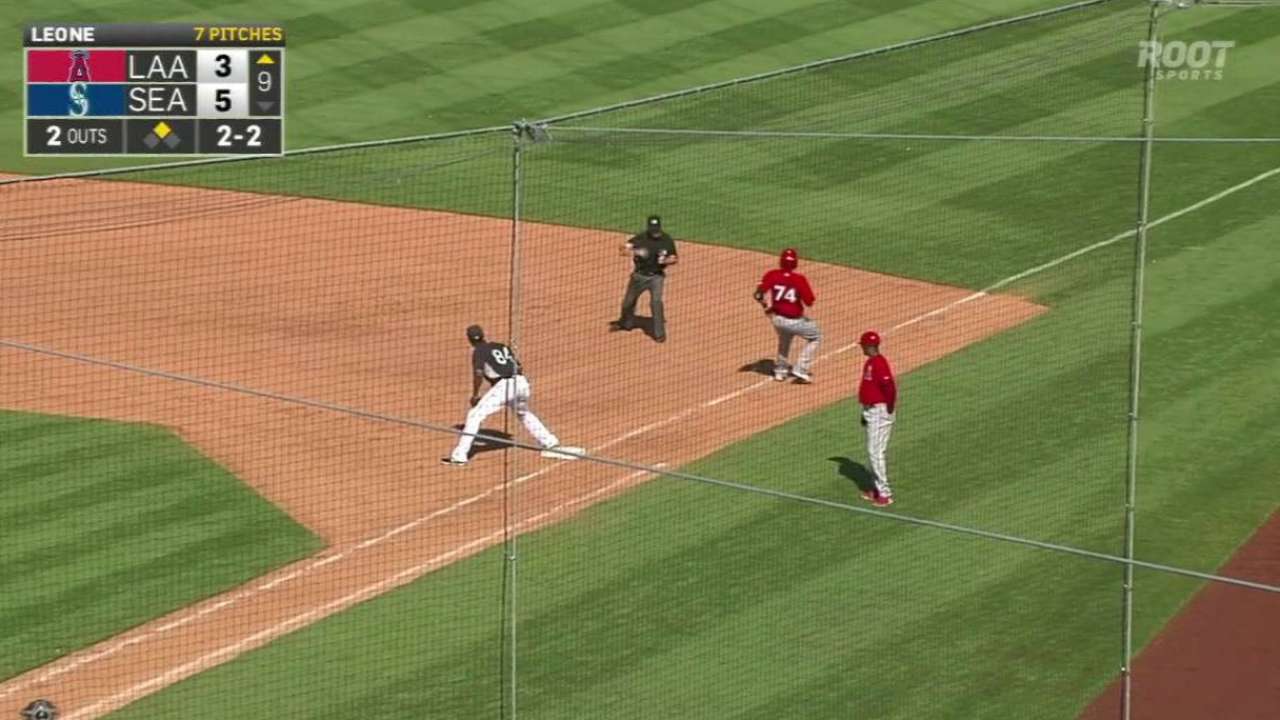 PEORIA, Ariz. -- Mariners reliever Dominic Leone, one of the key members of last year's outstanding bullpen, was optioned to Triple-A Tacoma on Friday in a surprising move after it appeared the right-hander had made the final roster.
Carson Smith, another right-hander who was optioned to Triple-A last Sunday, was recalled to take Leone's place.
Leone, 23, was 8-2 with a 2.17 ERA in 66 1/3 innings in 57 appearances last season as a rookie. But he struggled this spring and had a 12.86 ERA with 17 hits allowed in seven innings over nine outings and was hit hard in his most-recent appearance on Wednesday.
"I've had a lot better days, I'll tell you that," Leone said after exchanging hugs with many of his teammates as he packed up his locker. "This is one of the toughest days I've had. Last year was different because I kind of came in not expecting anything and when they optioned me down, it was disappointing. But not like this. Not after the season I had last year.
"I understand I didn't have the greatest of springs, I'll always have stuff to work on. But it's tough when it kind of blindsides you like that."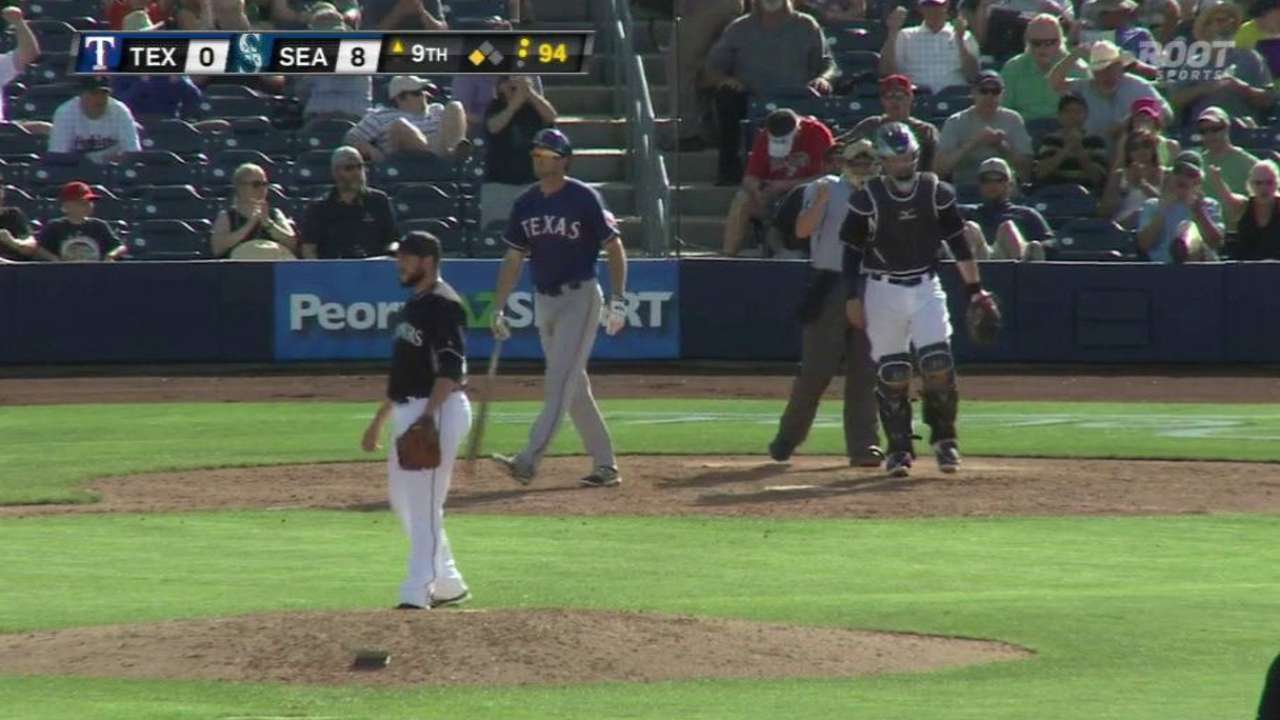 Leone started last year in Tacoma as well, but was called up before ever pitching in a game with the Rainiers to replace Hector Noesi in the first week of the season. Thus he understands things can change quickly, both for good and bad.
"That's just the decision they made and I will obviously respect it," he said. "I'll go down and I'm going to work my tail off even harder than I did last year and hopefully come back up to a team that is on a streak, kicking butt, and I can just jump right back in that 'pen."
Manager Lloyd McClendon said the decision was made to bring back Smith after Leone continued struggling this past week. He gave up three runs on four hits and a walk while getting just two outs on Wednesday against the White Sox.
"I think the world of the young man," McClendon said. "He just wasn't throwing very well. He needs to get some things straightened out. In good conscience, I just couldn't take him north with me.
"There are a lot of things that go into it. This isn't something that just happened overnight. As a manager, you have a certain amount of loyalty to players, particularly when they pitched so well for you the year before. But it just was such a rough spring that we felt we had to make this move."
Smith, 25, was outstanding for the Mariners as a September call-up last season when he didn't allow a run in 8 1/3 innings over nine outings with 10 strikeouts and just two hits and three walks. He put up a 4.15 ERA this spring in 8 2/3 innings with nine hits, five walks and eight strikeouts.
Greg Johns is a reporter for MLB.com. Follow him on Twitter @GregJohnsMLB as well as his Mariners Musings blog. This story was not subject to the approval of Major League Baseball or its clubs.