Wojciechowski 'surprising' in Astros' rotation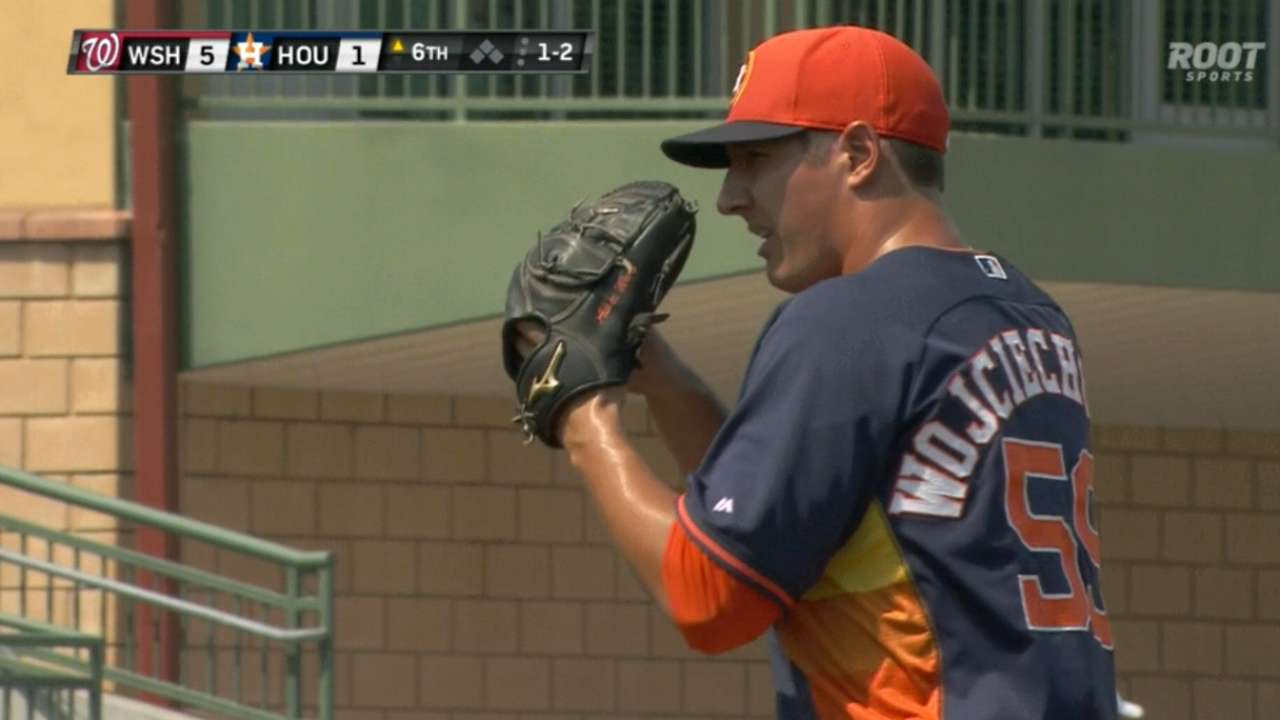 HOUSTON -- There was at least one person in the Astros' organization who was caught off-guard by Asher Wojciechowski earning the fifth spot in the season-opening rotation.
That being first-year manager A.J Hinch.
"Myself and [general manager] Jeff Luhnow walked into spring with a pretty good idea of what our Opening Day roster would look like," Hinch said before Friday's exhibition game against the Royals.
"That being said, I would not have predicted early in camp that Wojo would win a starting spot. He was a really pleasant surprise."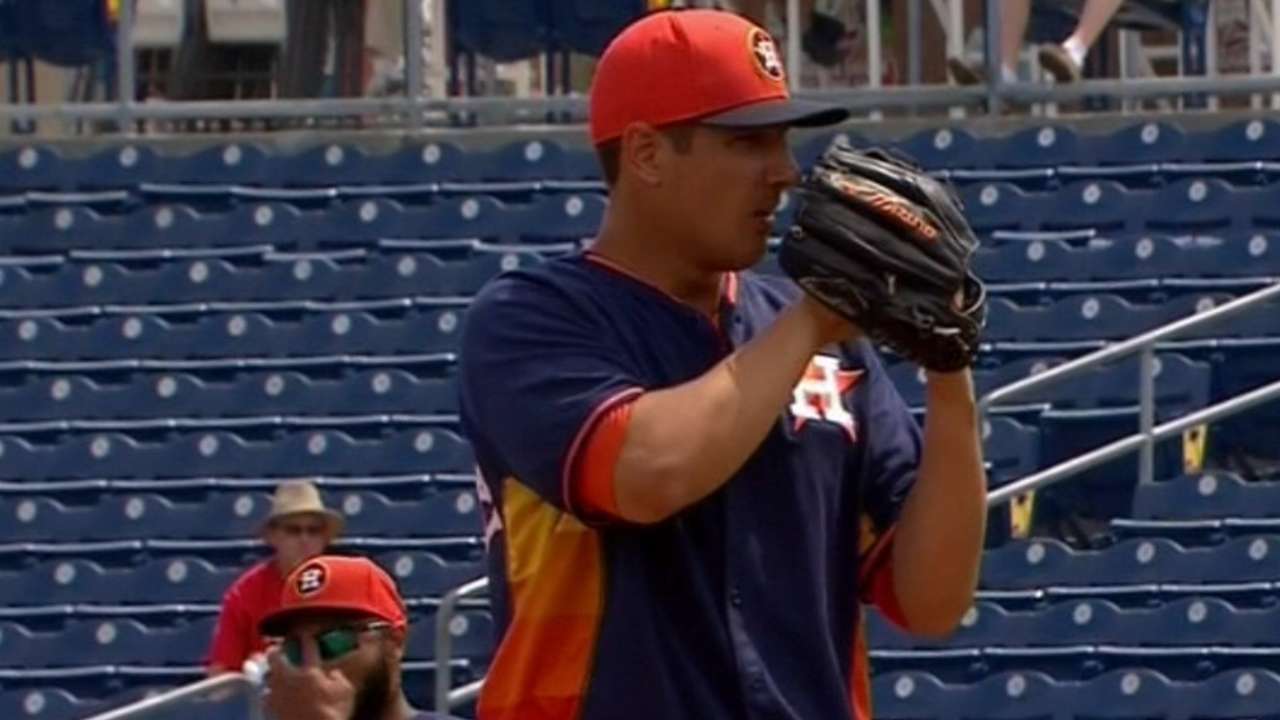 The hard-throwing righty made the squad by "not having a bad day at work for a month straight." Wojciechowski finished Spring Training with 1.29 ERA in six appearances (three starts) while posting a 3:1 strikeout-to-walk ratio in 21-plus innings.
"He kept his pitches in the location he wanted to throw them, emphasized a cut fastball that developed nicely," Hinch said. "It's a tribute to his preparation and how he grabbed an opportunity he wasn't even sure was going to be there."
That's because Brett Oberholtzer and Brad Peacock, both of whom have been rotation mainstays at various times the last two seasons, seemed to have the advantage for the Astros' final rotation slot. A couple injuries to those guys and DL stints paved the way for Wojciechowski, a Citadel product.
"We were wondering how he was going to fit into our plans this year with Obie and Peacock around, but with those guys starting on the DL, it opened the door for him," Luhnow said. "He really earned that spot and now gets a long look in the rotation now."
So what can Astros fans expect from Wojciechowski?
"He's a fairly serious guy who goes about his business. He doesn't smile often," Hinch said. "He didn't even smile when I told him he made the team. Sometimes you have to nudge him a little to remind him he's not at the Citadel anymore, he's in a Major League clubhouse."
Chris Abshire is a contributor to MLB.com. This story was not subject to the approval of Major League Baseball or its clubs.