Rule 5 Draft pick Gustave returns to Astros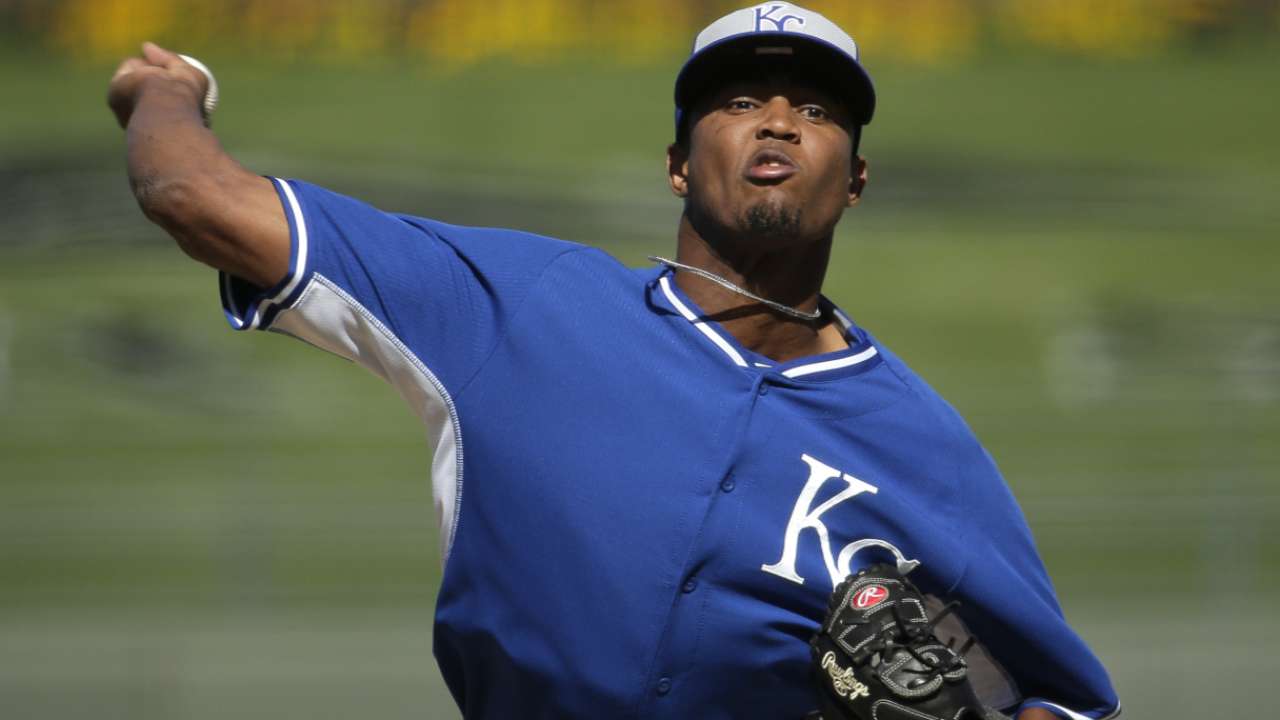 HOUSTON -- At least one of the 2014 Rule 5 Draft pick is back with the Astros' organization.
The Padres returned right-hander Jandel Gustave to Houston on Friday, less than one week after signing him off waivers.
It's been a whirlwind time for Gustave, a Dominican native. Boston claimed him from Houston in December before immediately shipping him to the Royals, where he started camp. Kansas City waived him on March 24, and the Padres swooped in two days later.
The move brings Gustave back to the organization where he spent the first five seasons of his Minor League career. He's never played above Low Class A, but that will change, as Gustave will start this season at Double-A Corpus Christi.
The flamethrower is notable for his ability to touch 100 miles per hour on the radar gun, but issues with control and a consistently high WHIP have limited Gustave's ascension. Gustave did make one appearance for the Padres, throwing a scoreless inning against the Rangers on Saturday in Cactus League action.
Chris Abshire is a contributor to MLB.com. This story was not subject to the approval of Major League Baseball or its clubs.