Royals cautious with Gordon, Rios in lineup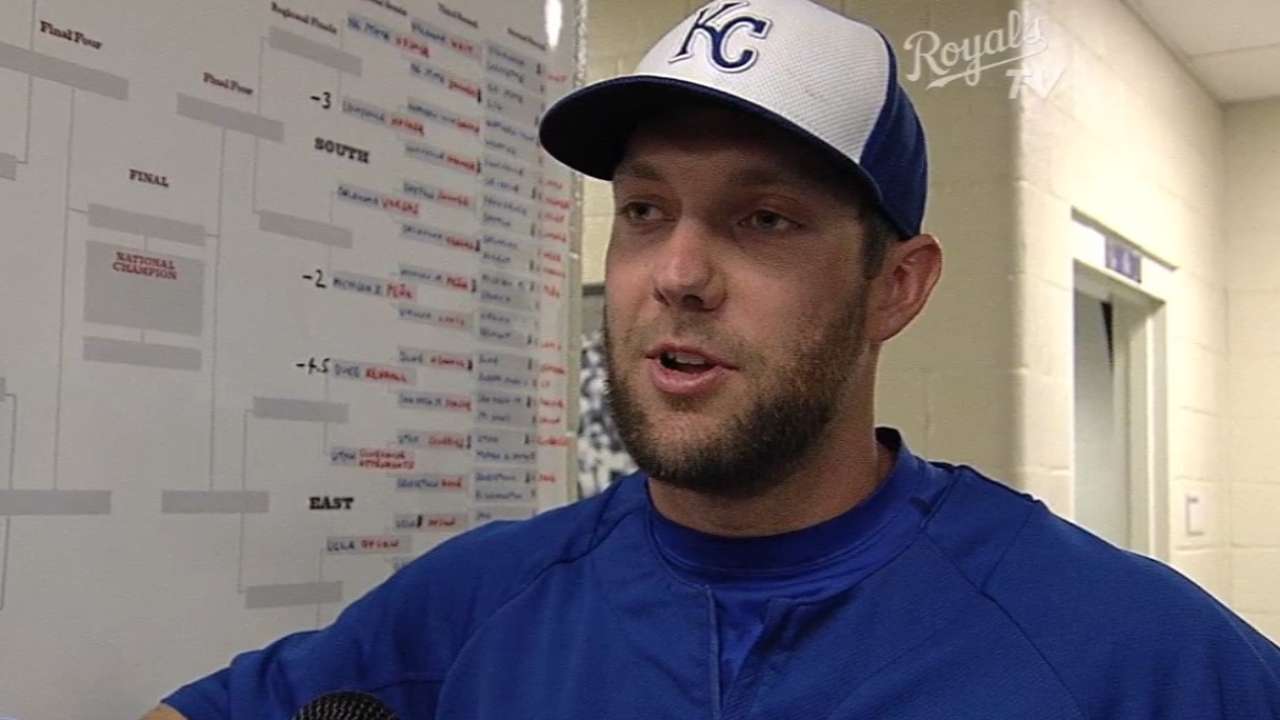 HOUSTON -- The Royals held outfielder Alex Gordon out of the lineup for their exhibition game against the Astros on Friday as the Gold Glove left fielder continues to work his way back from offseason surgery on his right wrist.
Manager Ned Yost expects Gordon to be ready for Saturday's exhibition at Minute Maid Park, meaning the left fielder would get at least one game in a big league environment before Opening Day on Monday.
"Gordy's really progressing," Yost said. "No doubt, he's on the right track."
Gordon missed two weeks of Spring Training action and spent the rest of the preseason working his way back from surgery, struggling to a .219 average with just one extra-base hit in nine Cactus League games.
Gordon's status could have an impact on the Royals' Opening Day roster, as they might choose to keep an extra position player on the 25-man -- instead of an eighth reliever -- to spell Gordon early in the season.
"We have to find spots early in the year to give him a break, make sure we don't push too hard," Yost said.
Gordon wasn't the only Alex dealing with a hand issue. Alex Rios' jammed right thumb, which he suffered last week, is as good as it well get at this point, Yost said. The outfielder was in the lineup on Friday, batting sixth and playing right field.
Chris Abshire is a contributor to MLB.com. This story was not subject to the approval of Major League Baseball or its clubs.