DeShields ready to play 'functional role,' Daniels says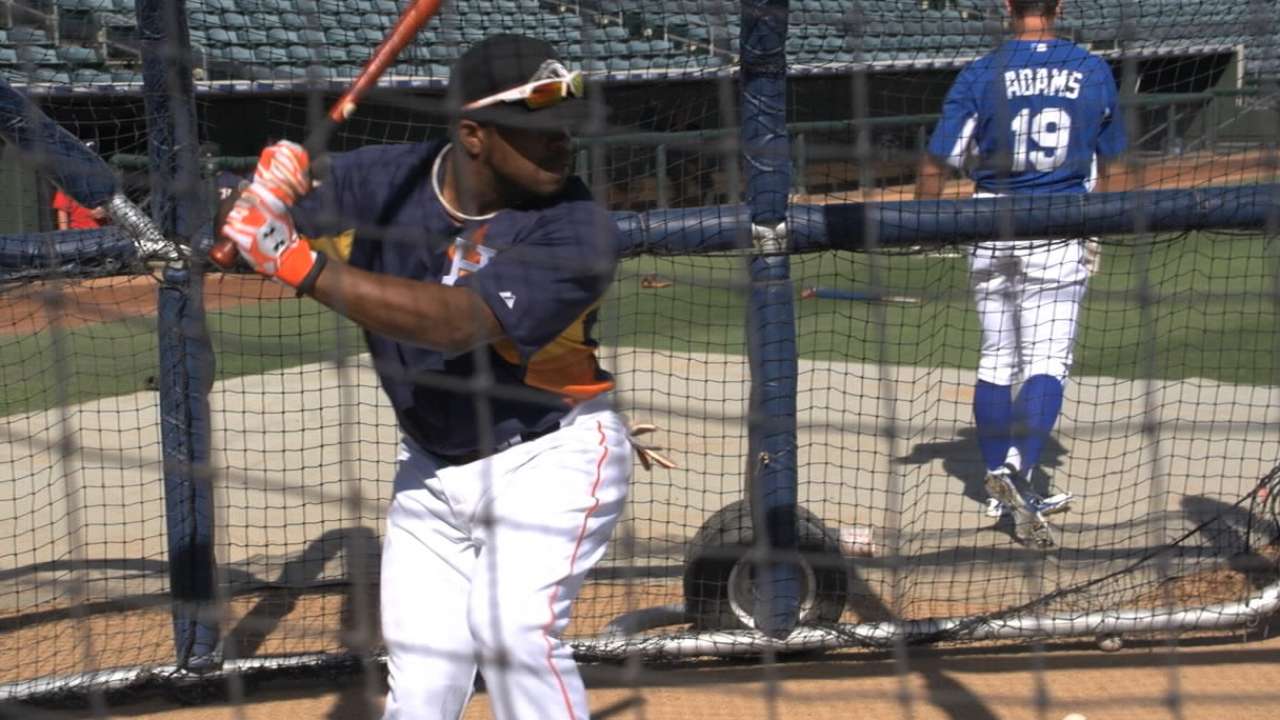 ARLINGTON -- Rangers general manager Jon Daniels hasn't told Delino DeShields he will be on the Opening Day roster, but that conversation is inevitable at this point. And Daniels said Friday that DeShields' Rule 5 status, which would essentially force the Rangers to place him on the Opening Day roster and keep him there all season or lose him to waivers, is not the determining factor in his making the club.
Daniels says he doesn't want to "stash" a prospect on the bench and "play with 24 guys."
"Assuming that he's on the team," Daniels said, "it would because we see a functional role for him that could help [manager Jeff Banister] to win games. This isn't kind of a timing ploy with waivers and try to sneak him back through. We like the player."
But DeShields, who will be the Rangers' fifth outfielder, hasn't officially heard the news.
"It's just kind of one of those deals where you just wait until the end," Daniels said. "It's not a well-kept secret he's in a good spot to make the club. He can look around and see who's in the locker room and how many other guys play his position."
The Rangers obtained DeShields from the Astros in the Rule 5 Draft last December. He hit .268 with one homer, four RBIs and a team-high three stolen bases in 15 games and 41 at-bats this spring.
Dave Sessions is a contributor to MLB.com. This story was not subject to the approval of Major League Baseball or its clubs.