Late spring start a 'blessing in disguise' for Lucroy
Brewers catcher dominated in Cactus League after missing 10 games with injury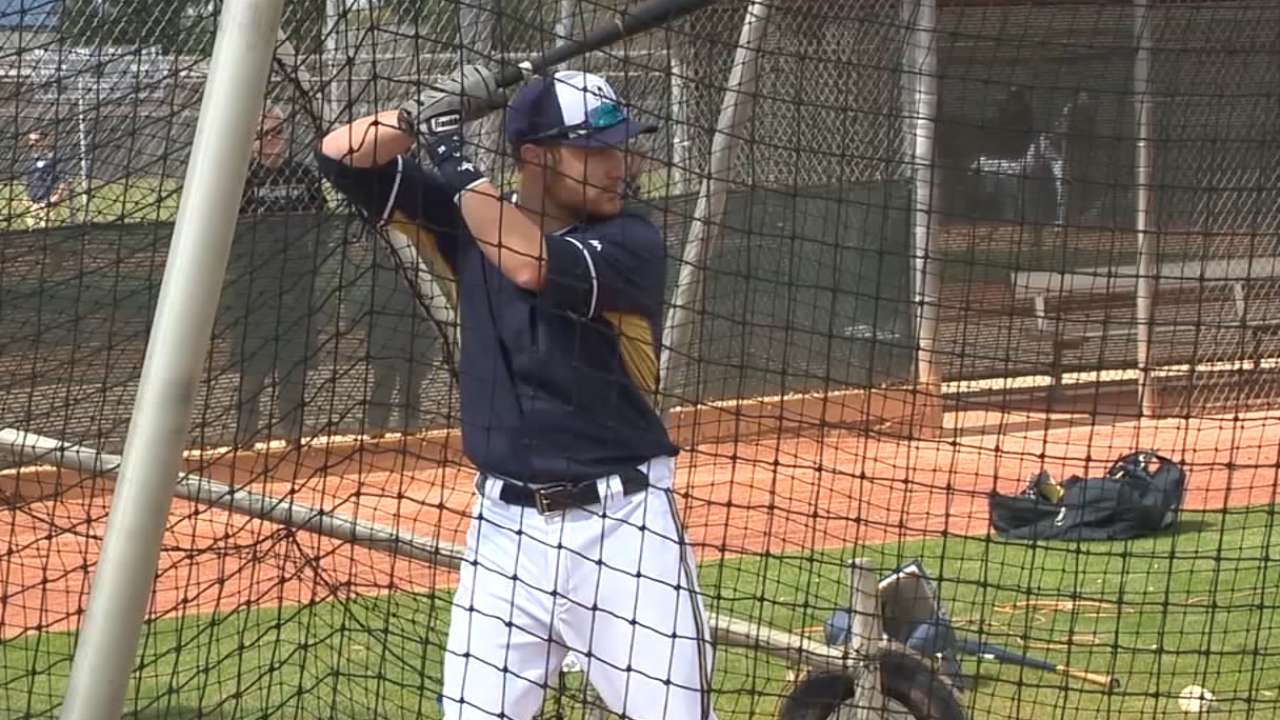 GOODYEAR, Ariz. -- Brewers catcher Jonathan Lucroy said from the start this would be no big deal. Mere minutes after the team announced in February he would miss 4-6 weeks with a strained right hamstring, Lucroy predicted he would be able to do everything in camp but sprint during the initial weeks of Spring Training, and he vowed to be in the Opening Day lineup.
On Monday against the Rockies at Miller Park, that's right where he will be, none the worse for his injury aside from some missed reps at first base.
"I told you I would be OK. I think as long as I stay on top of it and keep my stolen bags down, I'll be healthy all year," Lucroy joked. "Are you going to write that? Please write that."
With a double in four at-bats against the Indians on Friday, Lucroy extended a hitting streak to 11 games, during which he's hit .472 (17-for-36) with three home runs. In 14 Cactus League games, he's batted .419 with four homers and three doubles. He played his first Major League game on March 14 -- 10 days into the Brewers' spring schedule.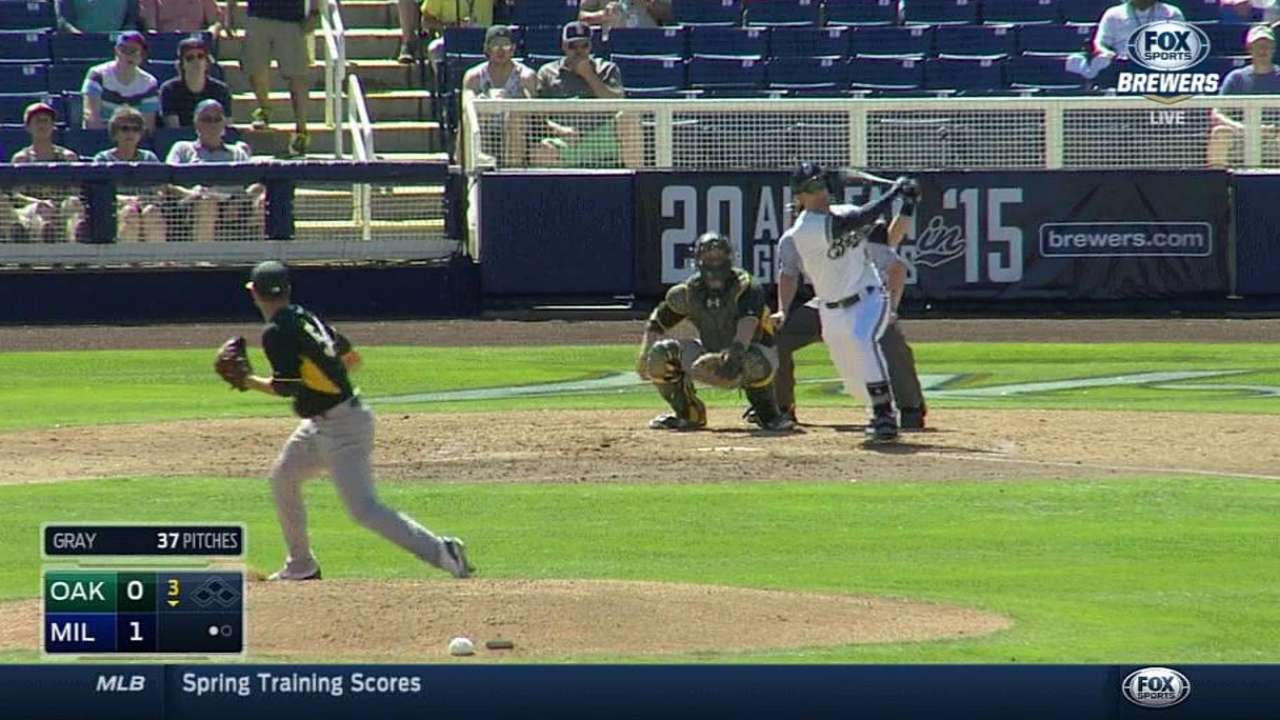 Coming off a season in which he led the Major Leagues in doubles and ranked fourth in National League Most Valuable Player Award balloting, Lucroy will bat second for the Brewers to begin the season.
"Just thinking about 'Luc,' when you bring it up, I forget [the injury]," manager Ron Roenicke said. "He's been catching for a while and he's swung the bat so well, it doesn't enter my mind that he missed the first two weeks [of games]. It doesn't even come into play."
Lucroy credited an offseason yoga regimen for improving his flexibility and speeding his recovery. He will continue the practice 2-3 weeks during the season.
The only way in which the early-spring hamstring issue affected his preparation was at first base, where Lucroy will occasionally spell starter Adam Lind against tough left-handed pitchers. The Brewers entered the year hoping to give Lucroy more extensive work there, but when he started at first base against the Padres on Thursday, it marked only his second start at the position.
Lucroy billed the positives of his late introduction to the Cactus League.
"Honestly, it's probably a good thing that I missed a couple of weeks taking it easy," Lucroy said. "I'm already over Spring Training right now, because I think it goes too long. It's almost a blessing in disguise, because I have a week or two less mileage on me.
"Maybe next year I'll come in and say, 'Let's do it this way again.'"
Adam McCalvy is a reporter for MLB.com. Follow him on Twitter at @AdamMcCalvy. This story was not subject to the approval of Major League Baseball or its clubs.