Montreal trip special for Toronto native Votto
Reds first baseman listed fellow Canadian Larry Walker as career influence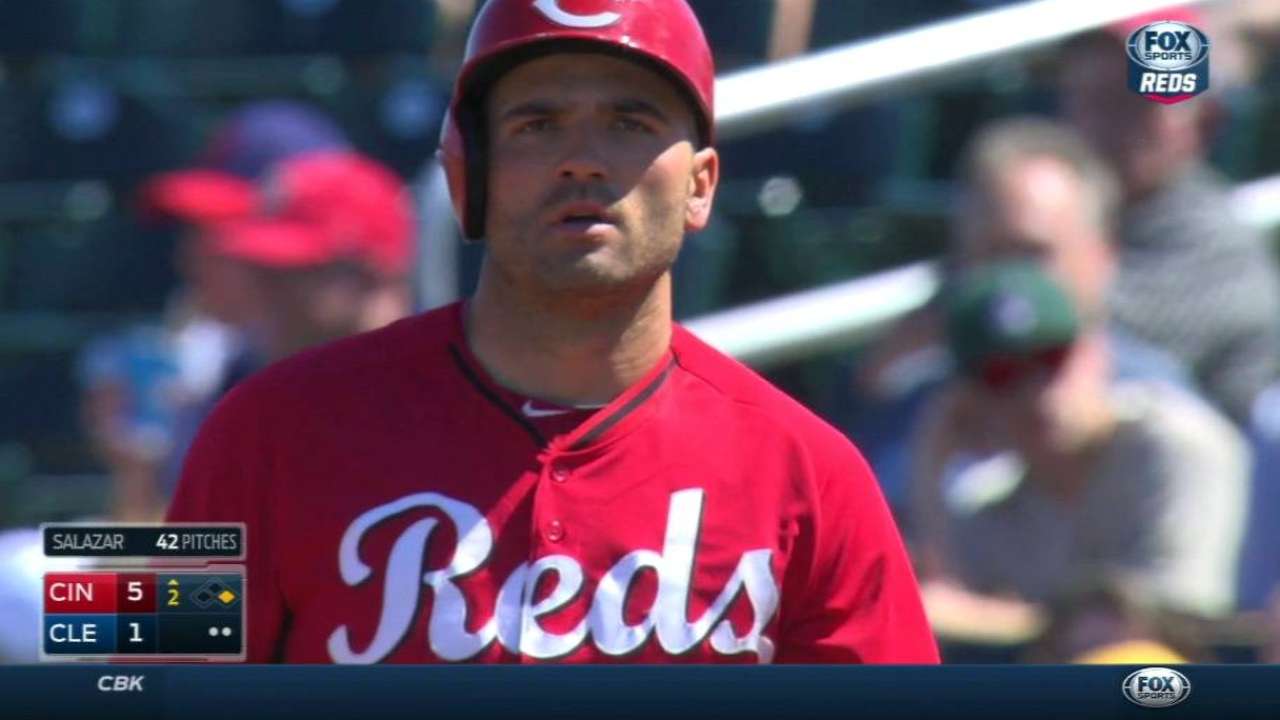 MONTREAL -- Cincinnati Reds first baseman Joey Votto made a point of saying "Bonjour Montreal" to greet his French-speaking Canadian fans.
Votto made his Reds debut in 2007, and never had the opportunity to play a Major League Baseball game in Montreal. The Toronto native said he played a few games at Olympic Stadium as a member of a traveling team.
"It brings back a lot of good memories. I'm really, really excited to be here," Votto said. "I feel like any time I cross the border I feel like I'm home, and that includes Montreal."
Votto said that when he arrived in Montreal on Thursday he could feel the energy in the city from the anticipation of two-game series between the Reds and the Toronto Blue Jays.
"I think myself and the team are excited to play in front of a packed crowd," Votto said. "I think it's more of a reflection on the fans and the interest in watching a couple of baseball games than it is the teams included, but I'm very proud to be here and to be playing in a stadium that has some much interest, that is so willing to fill up a stadium. So myself and my teammates, and I'm sure the Blue Jays feel the same way."
Montreal Expos right fielder Larry Walker was a Canadian player who Votto singled out as a particular influence on him, beginning a line of succession that also included Justin Morneau and Russell Martin.
"Larry was a big influence on all Canadian players, and you hand that off to guys like Justin and Russell and Ryan Dempster, and it continues," Votto said.
Reds manager Bryan Price made his first trip to Olympic Stadium, but was well-versed on Expos lore.
"I'm a baseball fan and have been for many, many years so I'm certainly aware of Rusty Staub, and Steve Rogers, and the great team they had in '94 before the strike, and the fact that, when I was a minor league player, I don't think any team was putting out more credible big leaguers through their system than Montreal," Price said. "They had a great system in place, they were developing big leaguers and they had some of the better teams over the course of the '80s and early- to mid-'90s so being able to come in here and see the facility and get a chance to see what the environment's like here with the people of Montreal is pretty fun for me."
Sean Farrell is a contributor for MLB.com. This story was not subject to the approval of Major League Baseball or its clubs.