Braves finalizing bullpen, bench as Opening Day nears
Club mulling last tweaks after acquiring Cahill, releasing Wandy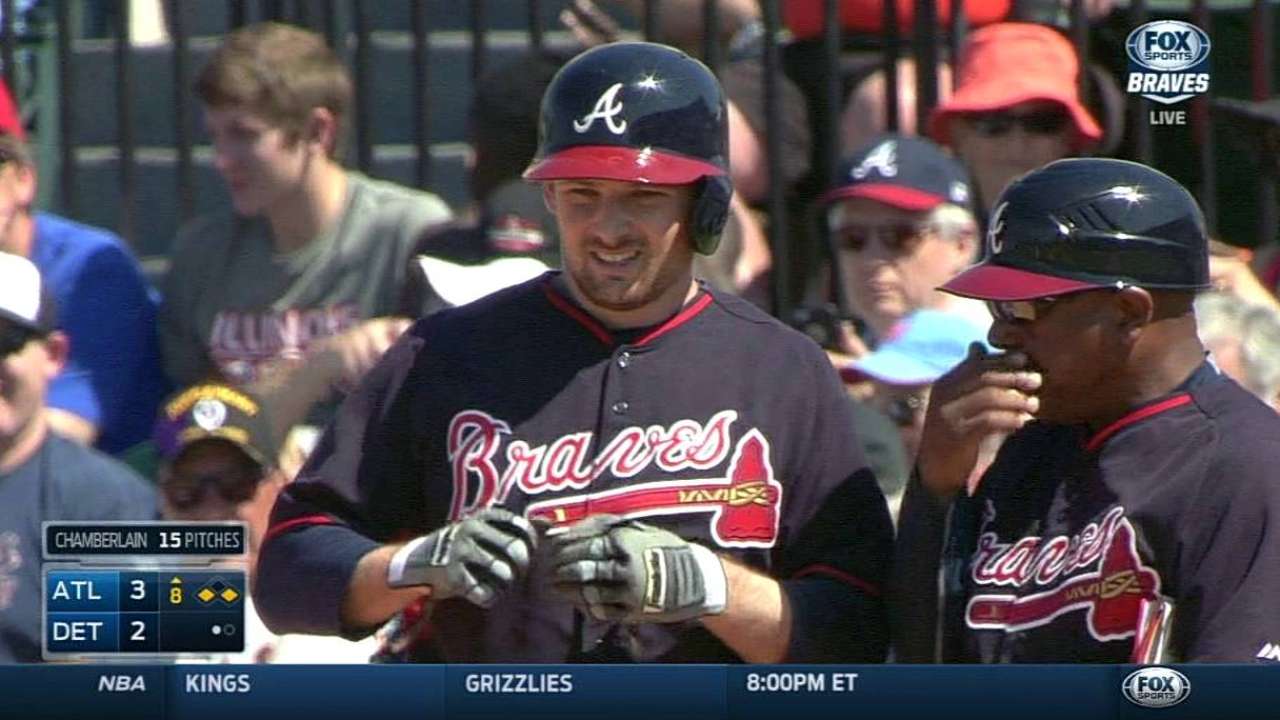 SARASOTA, Fla. -- After spending most of this week evaluating a number of decisions, the Braves entered Friday night's game against the Orioles with a pretty good feel for how their Opening Day roster will look when it is announced on Saturday.
The Braves filled the final two available spots by acquiring right-handed pitcher Trevor Cahill from the D-backs on Thursday and opting to keep Eric Stults instead of Wandy Rodriguez on Friday. Now, they simply have to confirm who will fill the final two spots in their bullpen and on their bench.
Though Joe Benson was not considered a candidate until Sunday and did not receive a locker in the Major League clubhouse until Thursday, it appears the Braves will tab him and Phil Gosselin to fill the final two available spots on their bench.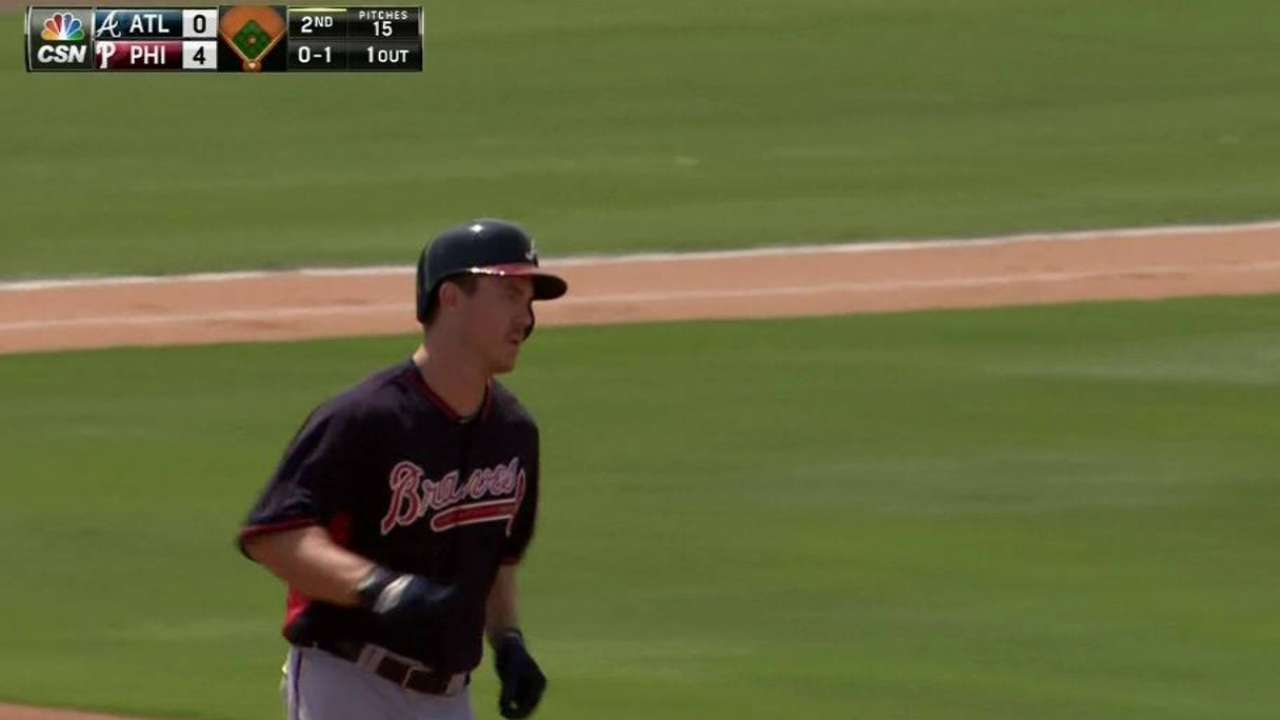 The locks for Atlanta's bench include catcher A.J. Pierzynski, infielder Alberto Callaspo and utility man Kelly Johnson, who has the ability to play three infield positions (shortstop excluded) and both corner outfield spots. With Gosselin, the Braves would gain a right-handed version of Johnson who provides a little extra versatility courtesy of his ability to handle the shortstop position if necessary.
Johnson, who previously played in Atlanta's organization from 2000-09, will likely play left field on those days when Jonny Gomes sits against select right-handed starting pitchers. While the Braves still have the option to carry Todd Cunningham as a backup outfielder to begin the season, they seem to be leaning more toward filling that spot with Benson, who offers a little more power potential from the right side of the plate.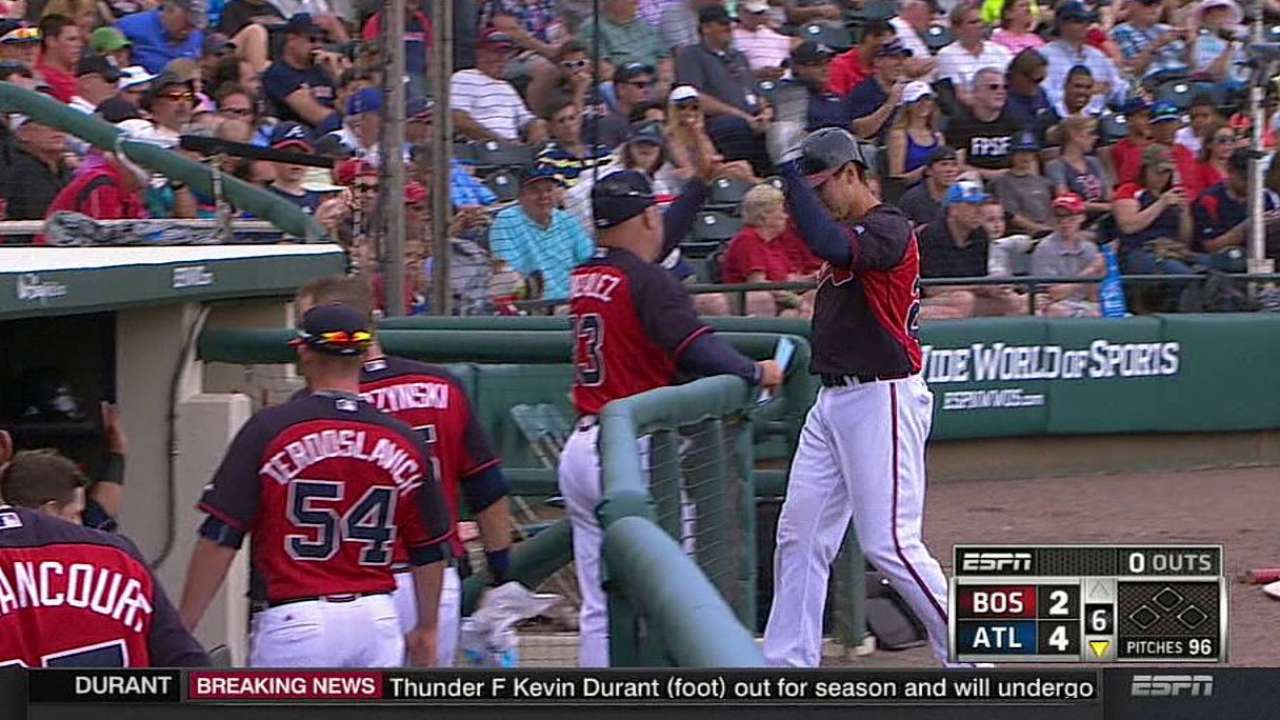 Benson was used as a Minor League extra up until this week and did not even gain non-roster invitee status until Thursday. The 27-year-old outfielder enhanced his unexpected candidacy with an opposite-field homer against Cole Hamels on Wednesday and a four-hit performance on Thursday night. He could occasionally spell Eric Young Jr., who will serve as the starting center fielder while Melvin Upton Jr. is sidelined until at least May with a left foot ailment.
Juan Jaime, who is out of Minor League options, appears targeted to fill one of the two available bullpen spots. Jaime extended his command problems during the early portion of the Grapefruit League schedule, but he has issued just four walks in his past 6 1/3 innings.
Jaime struck out Adam Jones, Travis Snider and Everth Cabrera while completing a scoreless eighth inning in Friday's 3-2 loss to the Orioles.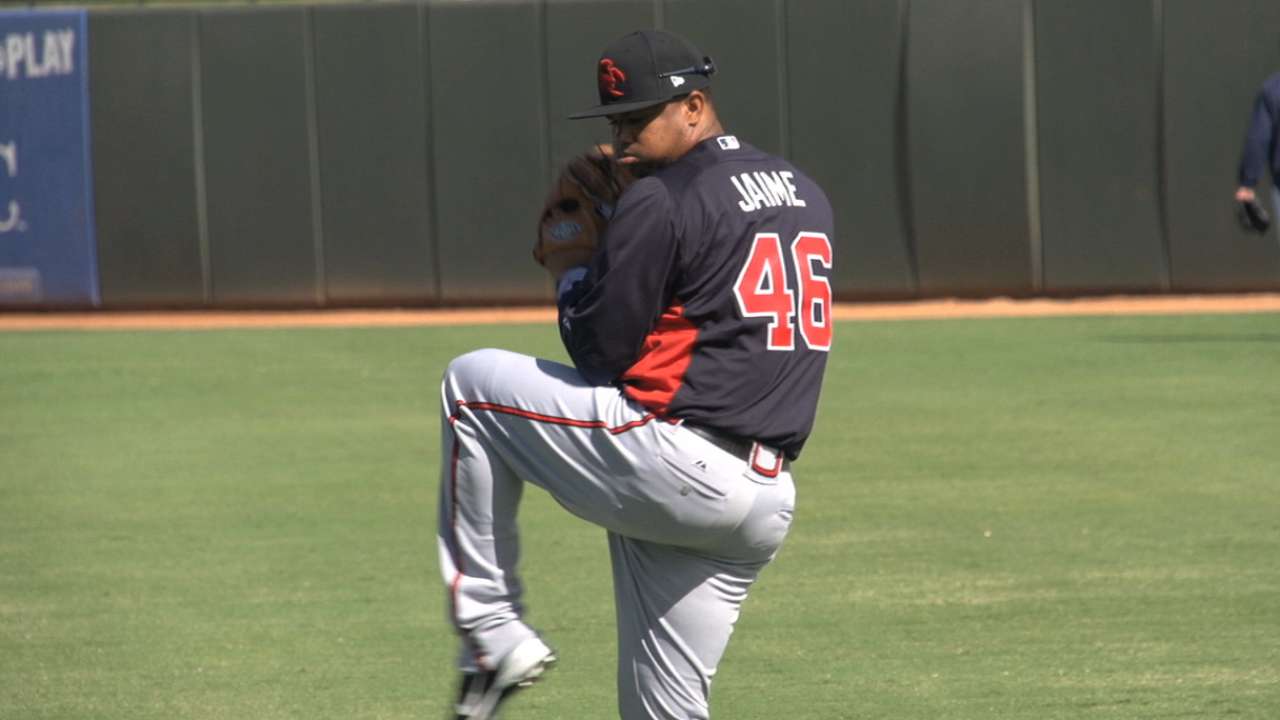 If the Braves do not acquire a reliever via a trade, Cody Martin or Mike Foltynewicz will likely fill the final bullpen spot. The Braves are still debating whether to further Foltynewicz's development in a relief role at the Major League level or by sending him to Triple-A Gwinnett to gain the seasoning he needs to live up to his tremendous potential as a starting pitcher.
As long as Stults gets through his final exhibition season outing without any problems on Saturday, he will be scheduled to start the April 10 home opener against the Mets. Cahill will spend the season's first week in the bullpen and make his first start when the Braves first need a fifth starter on April 15.
Mark Bowman is a reporter for MLB.com. This story was not subject to the approval of Major League Baseball or its clubs.