MLB.com Columnist
Tracy Ringolsby
Doubters gone, legacy all that's left for Sabean, Bochy duo
All-time great manager, front office pairings extended through 2019
Shortly after Brian Sabean was promoted to the Giants general manager job, he was taking so much heat over a trade that sent Matt Williams to the Indians that Sabean had a news conference to announce, "I'm not an idiot," among other things.
And he has spent the last 18-plus years making believers out of any doubters that may have lingered.
The best way to put it is that when the Giants announced on Friday that Sabean and manager Bruce Bochy were given contract extensions that run through 2019, the public was left to wonder, why only five more years?
Seriously, when the discussion about the Sabean/Bochy alignment is broached, it's about where they rank all-time among front office/managerial duos. In recent times, at least, they are right up there with that Atlanta combination of John Schuerholz/Bobby Cox from earlier this century and the Bob Howsam/Sparky Anderson match in Cincinnati in the 1970s.
Schuerholz and Cox put together that Braves team that won a professional sports team record 14 consecutive division titles. Howsam and Anderson orchestrated the Big Red Machine, which in 1975-76 became only the third National League team to win back-to-back World Series, the first since the 1921-22 New York Giants.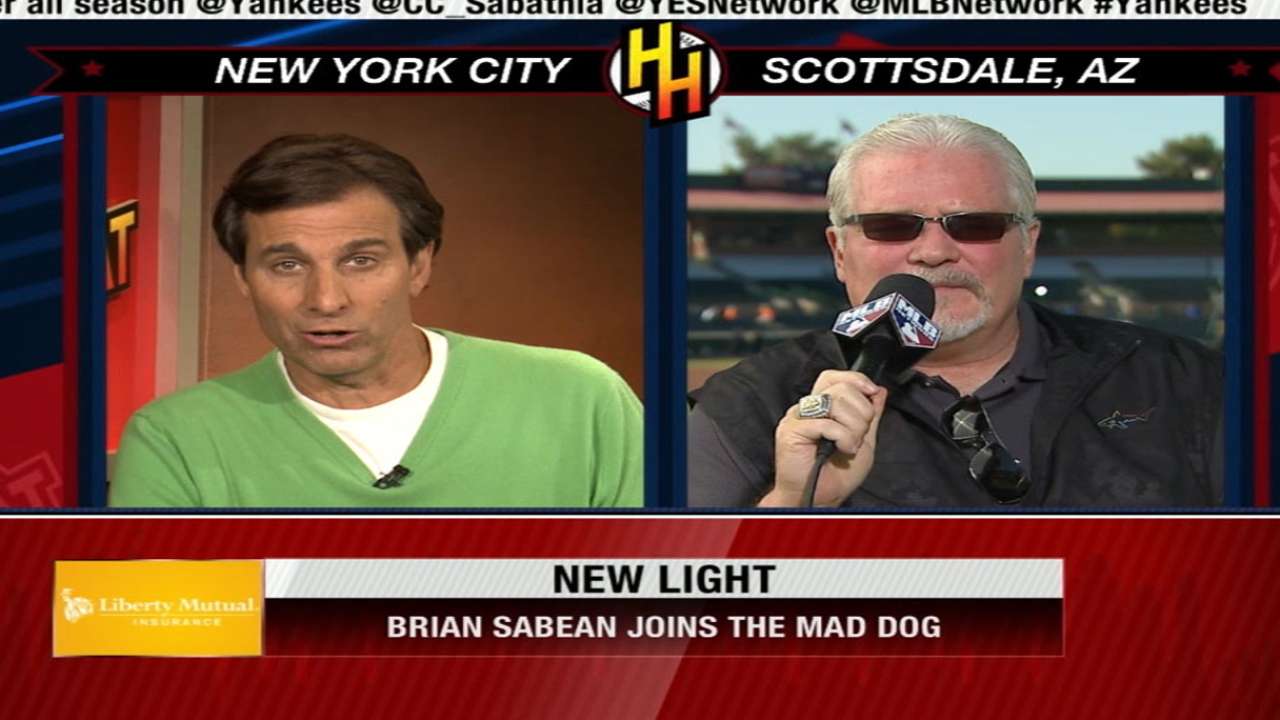 Now comes Sabean and Bochy, who have been the brain trust that has allowed the Giants to win three of the last five World Series -- a level of success that no NL team has enjoyed since the Cardinals won three World Series from 1942-46.
"You look back and you are amazed," Bochy said. "I know how hard it is to win one, but to do it three times in five years is unbelievable. What's behind why it happened? You have to look at ownership, it starts at the top, and Brian. He collaborates with us. We're always working together."
Sabean may not write books or give seminars, but he is as focused as a baseball executive could be, constantly looking for ways to tweak a roster, and focusing on little moves that could net big results.
And as big as anything he has done was the hiring of Bochy to become the manager in 2007.
"We were needing a veteran manager on the heels of Felipe [Alou], who had succeeded Dusty Baker," Sabean said. "[Then Padres GM] Kevin Towers gave us a heads up that [Bochy] could be available, and as it turned out when Sandy Alderson came in [as the Padres' president] it proved to be true.
"The rest was history. It proved to be a very short courtship. He wanted out of San Diego and we were the most opportunistic team or maybe the only team that thought out of the box."
Oh, the Giants had success in Sabean's first nine years as the general manager, before he hired Bochy. They earned a spot in the 2002 World Series, won by the Angels. They won two NL West titles and they claimed two Wild Card postseason berths.
But it wasn't until Sabean and Bochy teamed up that the Giants took that final step to baseball's ultimate claim to fame, and won a world championship.
Big deal? Well, the Giants still called New York home when they had previously won a World Series championship -- in 1954. Heck, they had only even advanced to the World Series three times ('62, '89 and 2002) in the 55 years between world championships.
The new deals, in addition to job security, did provide a new title for Sabean, executive vice president of baseball operations, and included Sabean's top lieutenant, Bobby Evans, becoming the general manager. It, however, won't really change the way things operate.
Sabean's new job still has him in charge of overseeing the Giants' baseball operations, from top to bottom, but he won't have to be as involved with the day-to-day big league operation. That will give Sabean time to make sure the Giants are set up properly for the growing availability of Cuban players, as well as the anticipated international draft.
He won't be far removed from the big league team, though.
And Bochy will still be there, making the in-game decisions that have allowed the Giants to rebound from that post-Barry Bonds era that Bochy inherited in his first two years on the job.
It wasn't easy. The Giants suffered back-to-back 90-loss seasons, and fans were muttering. In 2009, however, the Giants won 88 games, and the next year they won the first of those three world championships in the last five seasons.
Those doubters should have known to trust Sabean.
He proved long ago that he is not an idiot.
Tracy Ringolsby is a columnist for MLB.com. This story was not subject to the approval of Major League Baseball or its clubs.