MLB.com Columnist
Fred Zinkie
Best of Fantasy411 Twitter chat with Fred Zinkie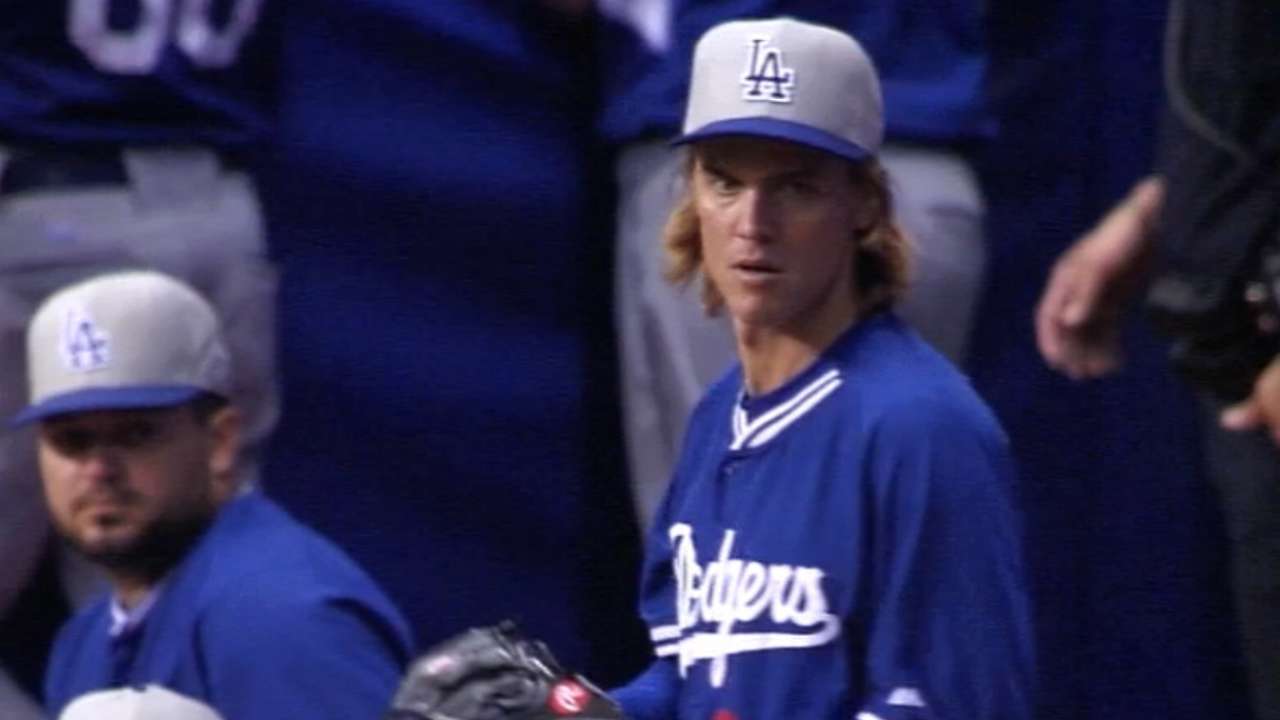 MLB.com fantasy guru Fred Zinkie fielded questions from fans during a live Twitter chat at @Fantasy411 today. To learn from someone whose been there and won that, check out the chat transcript below and check out the @Fantasy411 Twitter handle, MLB.com's Player Preview and MLB.com's fantasy home. Questions and answers have been edited for clarity.
Q: @Albertosom How do you rank Jace Paterson, José Ramírez and Micah Johnson? Answer: Ramirez, Johnson, Peterson
Q: @ClaraLauwers What's your opinion on how good Steven Souza will be this year? Answer: Should be 15-15, could be 20-20. But he might not hit for a high average.
Q: @El_PicoPico Which bullpen arms have the best chance at getting a closer job before the deadline? Answer: Joakim Soria and Ken Giles are good candidates.
Q: @LanceRomance81 Rank these outfielders for 2015 in a head-to-head league: Desmond Jennings, Austin Jackson, Dalton Pompey and Khris Davis. Answer: Jennings, Davis, Pompey, Jackson.
Q: @jbShoesgetter What type of pitcher can I get for Victor Martinez? Answer: No. 2 tier -- think pitchers like Jordan Zimmermann or Zack Greinke.
Q: @ryan34williams Should I trade Drew Storen, Neftali Feliz and Chris Owings for Ben Zobrist and Marlon Byrd in a 20-team head-to-head league? Answer: No. In a deep league, closers are valuable.
Q: @Cridd_4 Who is one sleeper pitcher to go after? Answer: Taijuan Walker, Daniel Norris, Jesse Hahn, Drew Pomeranz and TJ House are all good sleepers.
Q: @jbShoesgetter What do I do with Garrett Richards and Drew Smyly? Answer: Hold onto Richards for sure and Smyly if you have room.
Q: @JoshuaSilber Should I drop Kevin Gausman for Trevor Bauer? Answer: Wait a couple weeks and then decide based on Gausman's role.
Q: @LivingProper Rank these starting pitchers: Carlos Martinez, James Paxton, Drew Pomeranz, Kendall Graveman, Trevor Bauer. Answer: Pomeranz, Martinez, Paxton, Graveman, Bauer.
Q: @TaranWasson In a 5x5 head-to-head league, would you go Josh Harrison or Daniel Murphy at second base and why? Answer: Harrison. Multi-position eligibility.
Q: @LongJonSilver97 Who should I grab to temporarily replace Anthony Rendon at second base in a head-to-head OBP league: Scooter Gennett, Asdrubal Cabrera or Martin Prado? Answer:Prado.
Q: @thenicksheerin What can I expect from Archie Bradley this year and in the future? Answer: Inconsistency this year. He could develop into solid mixed-league SP in the future.
Q: @gallegos_thomas Need one for second utility spot: Michael Taylor, Curtis Granderson, Jake Marisnick or Jarrod Dyson? Answer:Granderson.
Q: @esnow8488 Micah Johnson or Scooter Gennett in a 10-team mixed league? Answer: Take the upside with Johnson, especially in shallow leagues.
Q:Should I drop Trevor Bauer or Nathan Eovaldi for Dalton Pompey, Daniel Norris, or Carlos Rodon? Answer: Yes, drop both for Pompey and Norris.
Q: @nivekdiaz11 Should I trade Johnny Cueto and Corey Kluber for Max Scherzer? Answer: No. You can't trade two aces for one.
Q: @RealJustinGlass Any thoughts on Danny Santana of the Twins ? Answer: Should put up 20 steals, 80 runs, .270 BA.
Q: @mkg59 Should I drop J.D. Martinez, Marcell Ozuna, Yoenis Cespedes or Carlos Gonzalez for Mookie Betts? Answer: Yes, Ozuna.
Q: @trogdawg How about Zach McAllister? Hitting 97 mph on the radar gun this spring. Answer: Possible sleeper. But he has a 1.30 WHIP this spring.
Q: @jbShoesgetter Who do you like more: James Shields, Jake Arrieta or Sonny Gray? Answer: Arrieta. Great K-rate, low WHIP.
Fred Zinkie is a Fantasy writer for MLB.com. This story was not subject to the approval of Major League Baseball or its clubs.