Cosart not found to have bet on baseball
Marlins pitcher fined by MLB for illegal gambling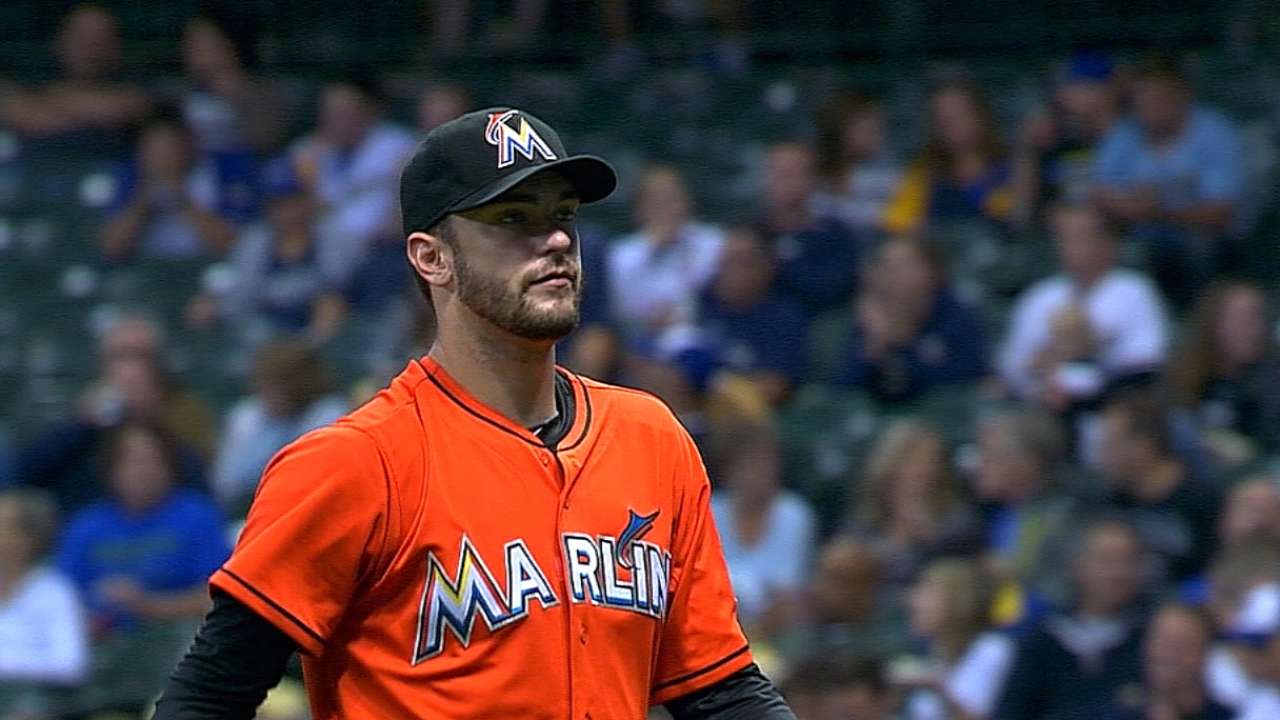 MIAMI -- Major League Baseball is fining Marlins right-hander Jarred Cosart an undisclosed amount for his involvement in gambling not related to professional baseball. The 24-year-old will not be suspended, and the case is concluded.
MLB recently launched an investigation after direct message conversations posted on Twitter linked Cosart to a gambler. Earlier in the week, Cosart met with league officials, and he told reporters a few days later the issue was expected to be resolved before Opening Day.
In a statement, MLB said: "Major League Baseball has completed its investigation into Jarred Cosart's possible connection to sports-related gambling. The investigation did not reveal any evidence to suggest that Cosart, who fully cooperated with the investigation, bet on baseball. Cosart has received an undisclosed fine for violations of Major League Rule 21(d)(3) that were revealed during the investigation. Major League Rule 21(d)(3) prohibits players from placing bets with illegal book makers, or agents for illegal book makers. This rule is strictly enforced and applies to gambling with illegal bookmakers on any sport or event."

Miami opens on Monday against the Braves at Marlins Park. Cosart, who has been dealing with a blister on his right middle finger, is scheduled to make his season debut on April 11 at home against the Rays.

Major League players are allowed to place wagers on sports other than baseball, as long as they are in compliance with all appropriate state and federal laws.

"I have never, nor would I ever, bet on the great game of baseball," Cosart said in a statement issued by the Players Association. "Major League Baseball conducted a thorough investigation, and I cooperated fully with them and their investigators throughout that process. I'm sorry for any distractions this may have caused the Marlins, my teammates, coaches, and our incredible fans. I'm glad to bring closure to this situation before Opening Day and I look forward to a great season."
Joe Frisaro is a reporter for MLB.com. He writes a blog, called The Fish Pond. Follow him on Twitter @JoeFrisaro. This story was not subject to the approval of Major League Baseball or its clubs.