Francona nervous, excited for Opening Day
Indians manager praises Mills for spring work; Friday's lineup may be preview of opener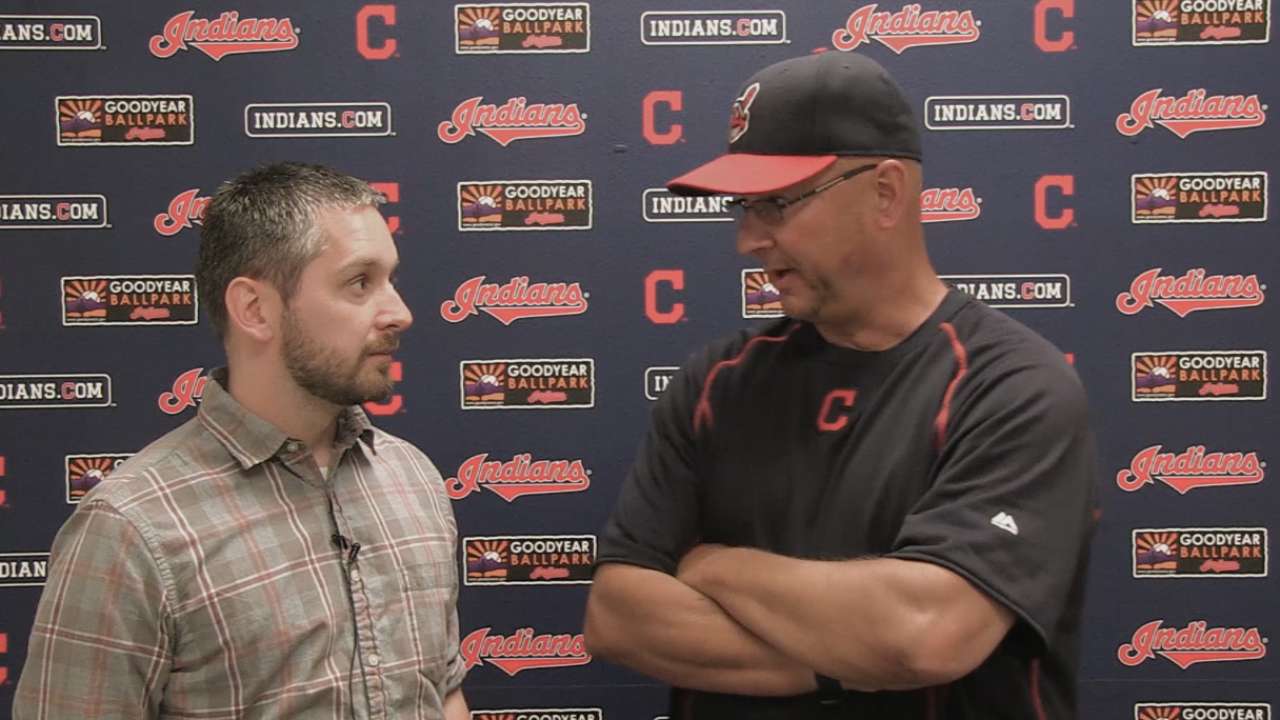 GOODYEAR, Ariz. -- Each year, Indians manager Terry Francona experiences the same gamut of emotions during the final days of Spring Training. As Opening Day inches closer, a familiar blend of jitters and joy overwhelms the manager.
"I'm nervous. I have some anxiety. I'm really excited," Francona said on Friday. "It really doesn't change. It's the darndest thing. ... If there's ever a time that you get to Opening Day and you're not terrified and excited, it's probably time to do something else.
"It's the most unique day. It's really hard to explain, but it's an unbelievable feeling."
The Indians open this season on Monday, when they will take on the Astros at 7:10 p.m. ET at Minute Maid Park in Houston. Francona said he was recently having a chat with Roberto Perez about the first game of the year, and the manager quickly realized it was the first Opening Day of the young catcher's career.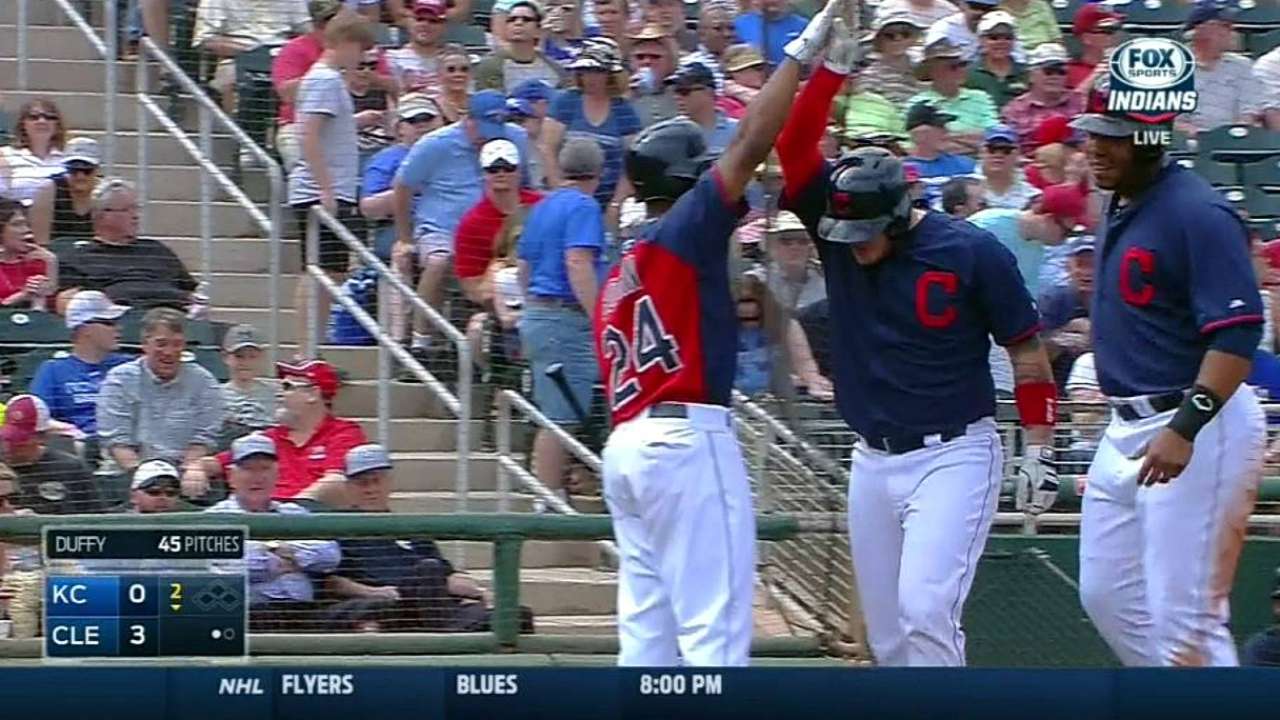 "I said something about Opening Day, and he got goosebumps," Francona said with a smile. "He was like, 'Look at me.' That was pretty cool."
Here are some more notes and quotes from Friday:
• With his Opening Day roster established, Francona held a team meeting on Friday morning to go over goals for the season, some housekeeping items and to praise bench coach Brad Mills for the work he did in mapping out and executing this Spring Training.
"I don't want to have meetings just to have meetings," Francona said. "At the beginning of camp, it's important to tell guys what the expectations are. And then, even though the message doesn't really change, because we feel like we do about the game, it's different when you have 25 guys."
• Thursday's Cactus League lineup against the Brewers had leadoff man Michael Bourn, followed by Jason Kipnis, Michael Brantley, Carlos Santana, Brandon Moss, Yan Gomes, David Murphy, Lonnie Chisenhall and Jose Ramirez. That might be a preview of Cleveland's regular lineup, but Francona noted that Ryan Raburn might start on Monday with Astros lefty Dallas Keuchel on the mound.
"To be truthful, I don't know what our lineup is right now," Francona said. "You're not going to see something crazy."
• Francona is looking forward to returning to Cleveland to see the result of the renovations at Progressive Field.
"From everything I've heard, it's going to be pretty cool," Francona said. "I know that [team president Mark Shapiro] and some of those guys have really put a lot of time and effort into making this more in line with maybe where Cleveland is."
• Francona noted that Bourn, Kipnis, Brantley and Raburn would head to a Minor League game on Saturday to face Tribe left-hander TJ House. Veteran Nick Swisher (knees), who will open the season on the disabled list, will not play in another Cactus League game.
Jordan Bastian is a reporter for MLB.com. Read his blog, Major League Bastian, and follow him on Twitter @MLBastian. This story was not subject to the approval of Major League Baseball or its clubs.