MLB.com Columnist
Lyle Spencer
Who is the top player at each position in NL West?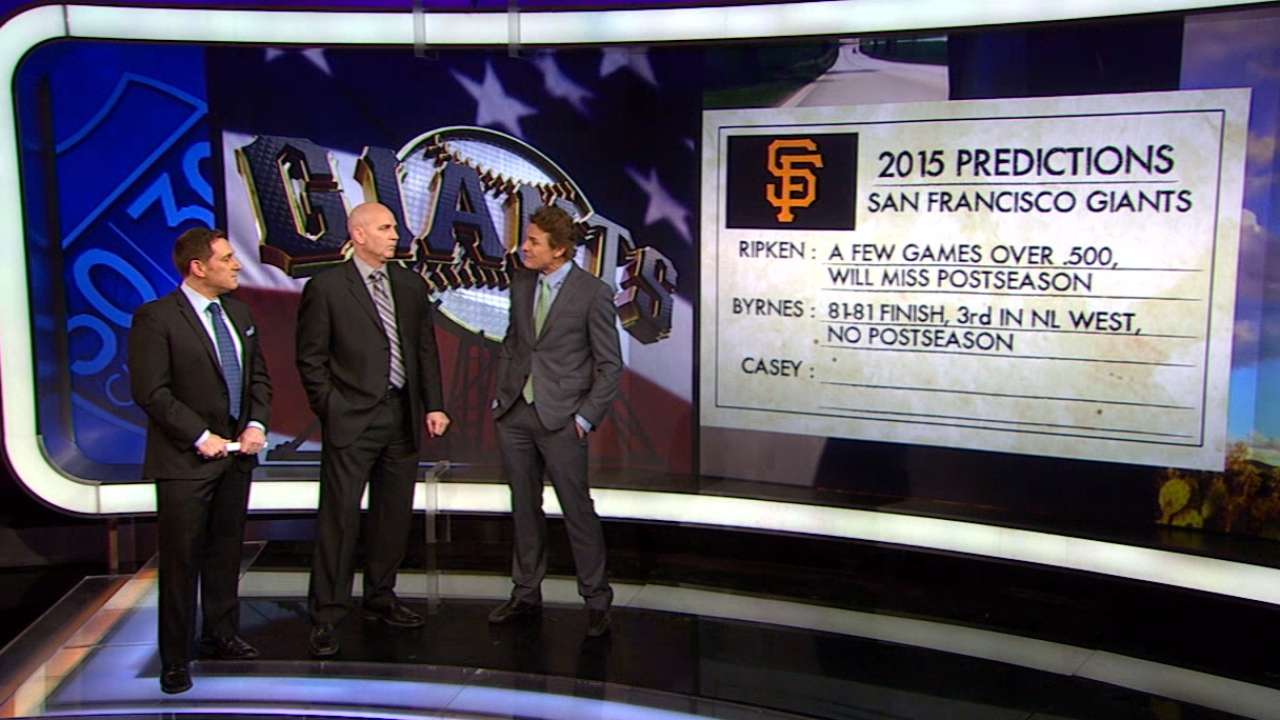 The National League West is the only division housing a World Series champion (Giants) and a division king (Dodgers). The eternal rivals are ready to get after it again, with the resurgent Padres crowding into the picture and the D-backs and Rockies confident that they will be improved, as well. Stars abound out West, making it difficult to identify the best player at each position in the division.
First base: Paul Goldschmidt, D-backs
It's hard to overlook the Dodgers' Adrian Gonzalez after he led the Majors in RBIs (116) and won a Gold Glove Award last season, but a healthy Goldschmidt might be the game's best at first. Goldy hit .300 with 19 homers and 69 RBIs, despite being limited to 109 games after a hit-by-pitch left him with a broken left hand. Look for a return to his 2013 form when Goldschmidt finished second in the NL MVP Award race.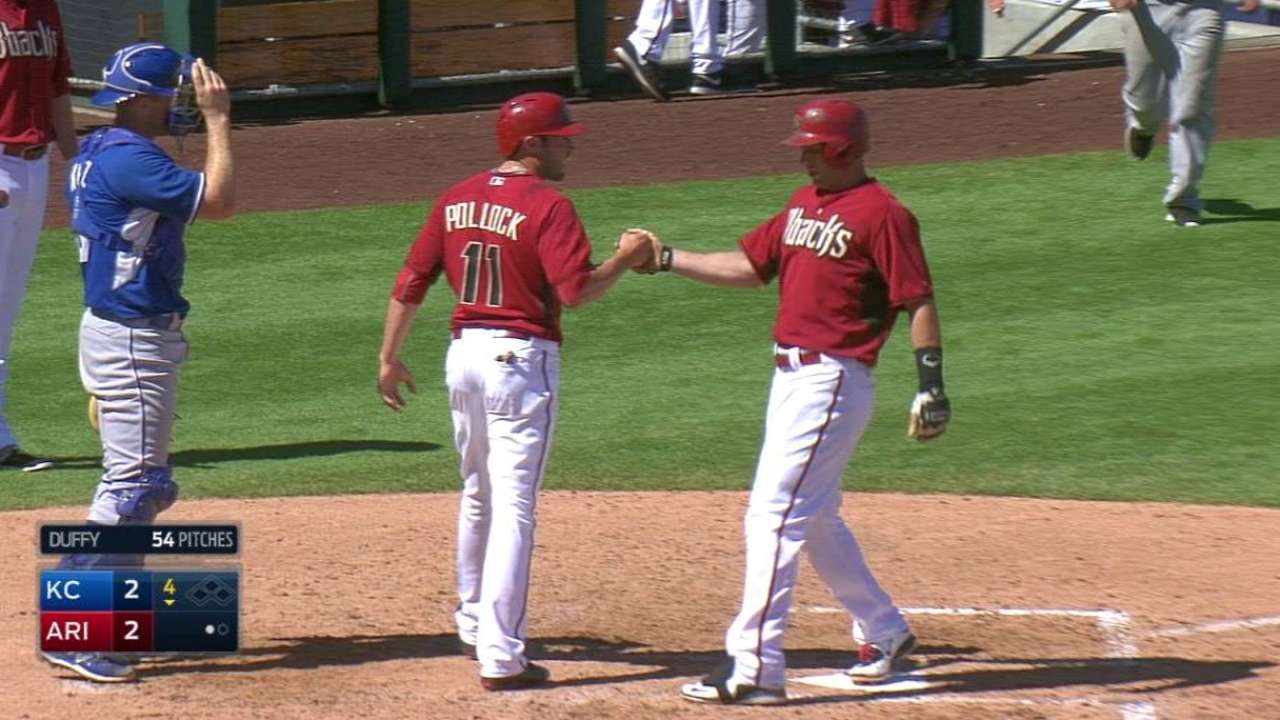 Second base: Howie Kendrick, Dodgers
Like Gonzalez, the man who will play to his left this season, Kendrick is a consistent offensive weapon with reliable defense. Kendrick hit .293 for the Angels last season, driving in 75 runs. Look for Kendrick to increase his steals from the 14 he produced last year as the Dodgers look to run. The Giants' Joe Panik looks like a big-time player on the rise.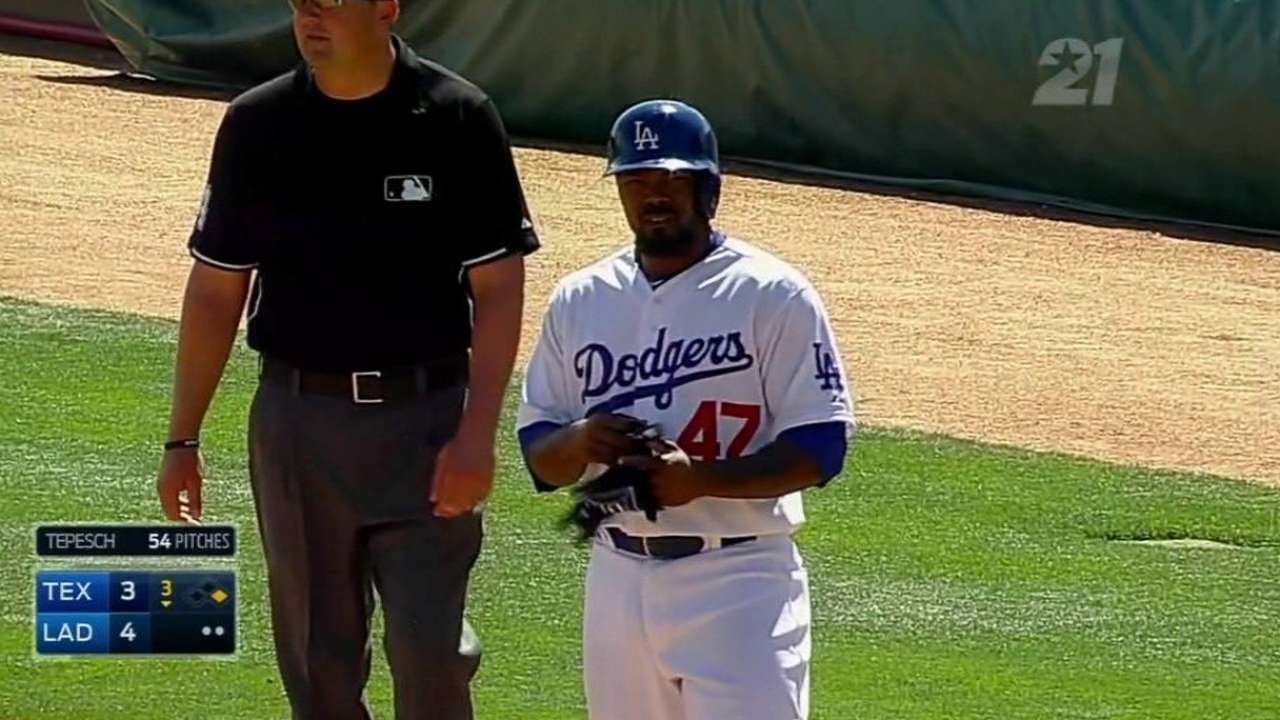 Shortstop: Troy Tulowitzki, Rockies
When he's healthy, Tulowitzki is the game's best at the position, hands down. But his luck with injuries hasn't been good; he hasn't reached 140 games in five of his eight full seasons. He is coming off what would have been a career year -- .340/.432/.603 -- if he had played more than 91 games. The Giants' Brandon Crawford could have a breakout season.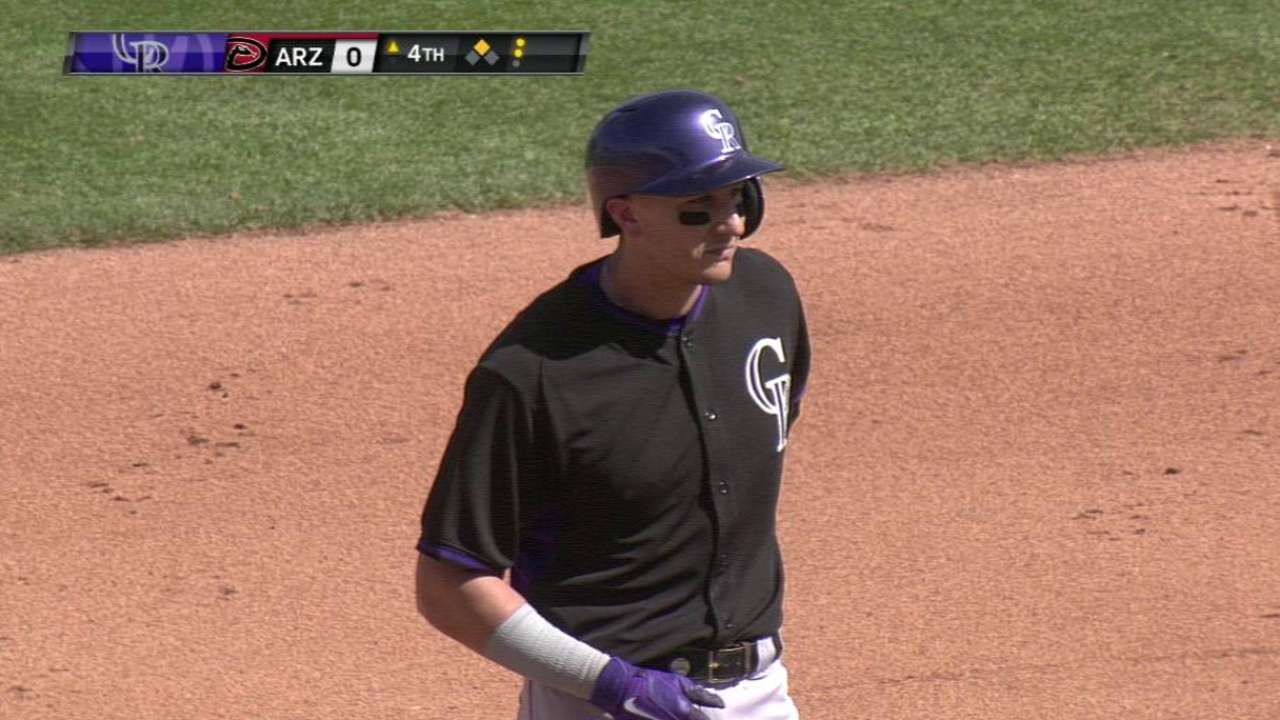 Third base: Nolan Arenado, Rockies
A magician with the glove, Arenado, like Tulowitzki, needs only to play a full schedule to be among the best in the game. Limited to 111 games by injuries, Arenado unloaded 18 homers and had a .500 slugging percentage. If he can stay healthy, the Dodgers' Juan Uribe is right there.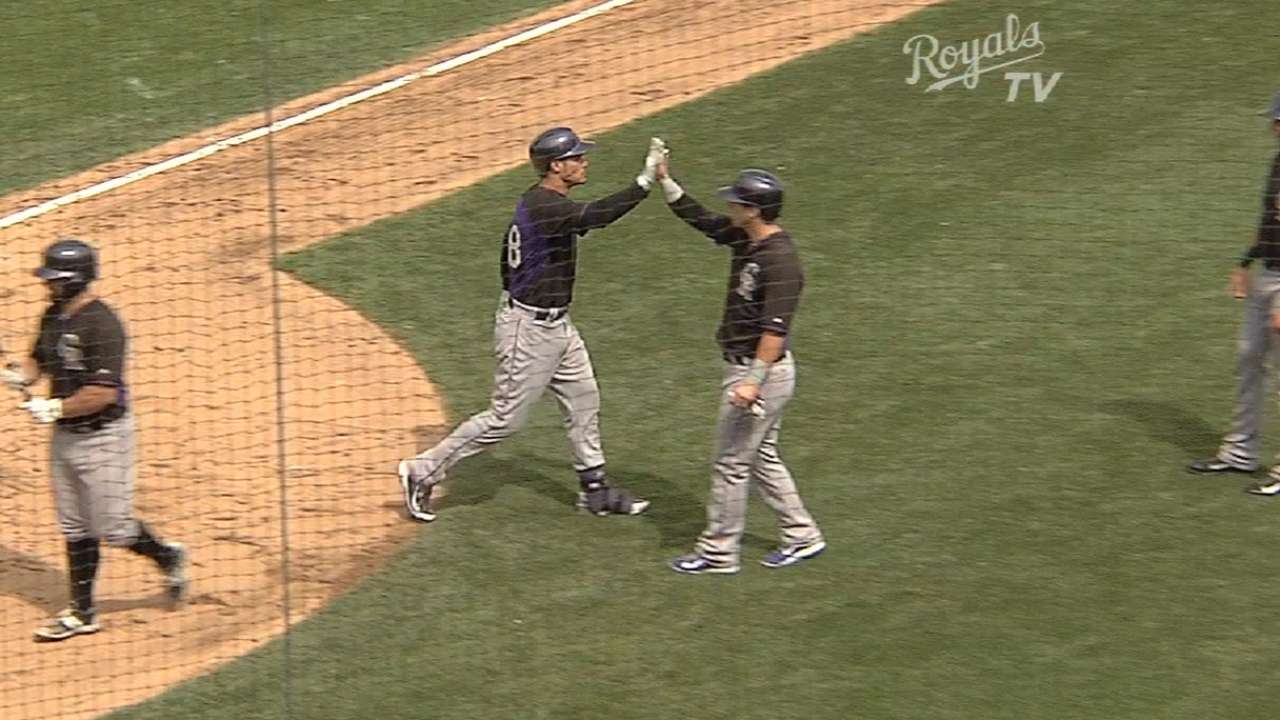 Left field: Justin Upton, Padres
A superb athlete in his prime at 27, Upton figures to be energized by a fresh environment in a potentially loaded Padres lineup. Upton produced 29 homers and 102 RBIs last year for the Braves, and he has a history of mashing the ball at Petco Park, his new home (10 homers and 19 RBIs over 46 games). The Rockies' Corey Dickerson has impressive power, and he will benefit hitting at Coors Field.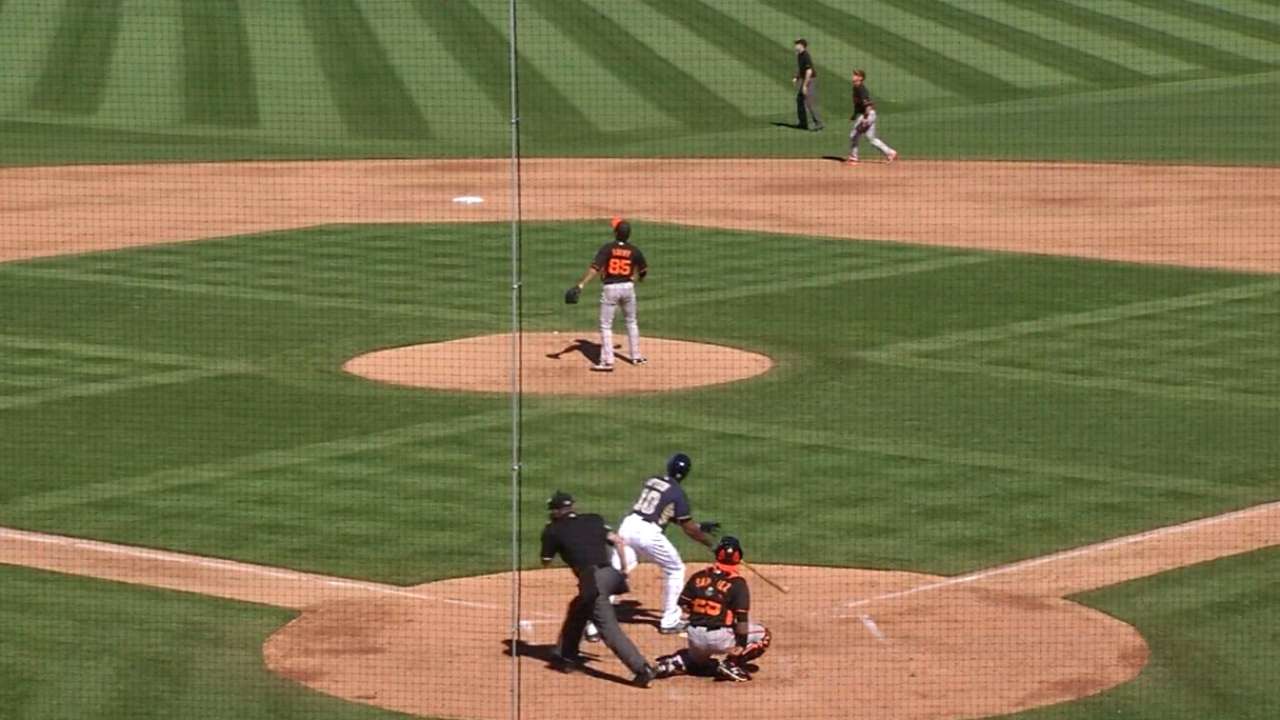 Center field: A.J. Pollock, D-backs
The Dodgers' Joc Pederson is a star on the horizon, but Pollock, an all-around talent, is a proven commodity. Limited to 75 games in 2014, he had a .302/.353/.498 line, and he was credited with 10 runs saved with the glove. Angel Pagan always seems to lift the Giants when he's healthy, and Charlie Blackmon is a power/speed athlete in Colorado. New Padre Wil Myers brings talent, but he has little center-field experience.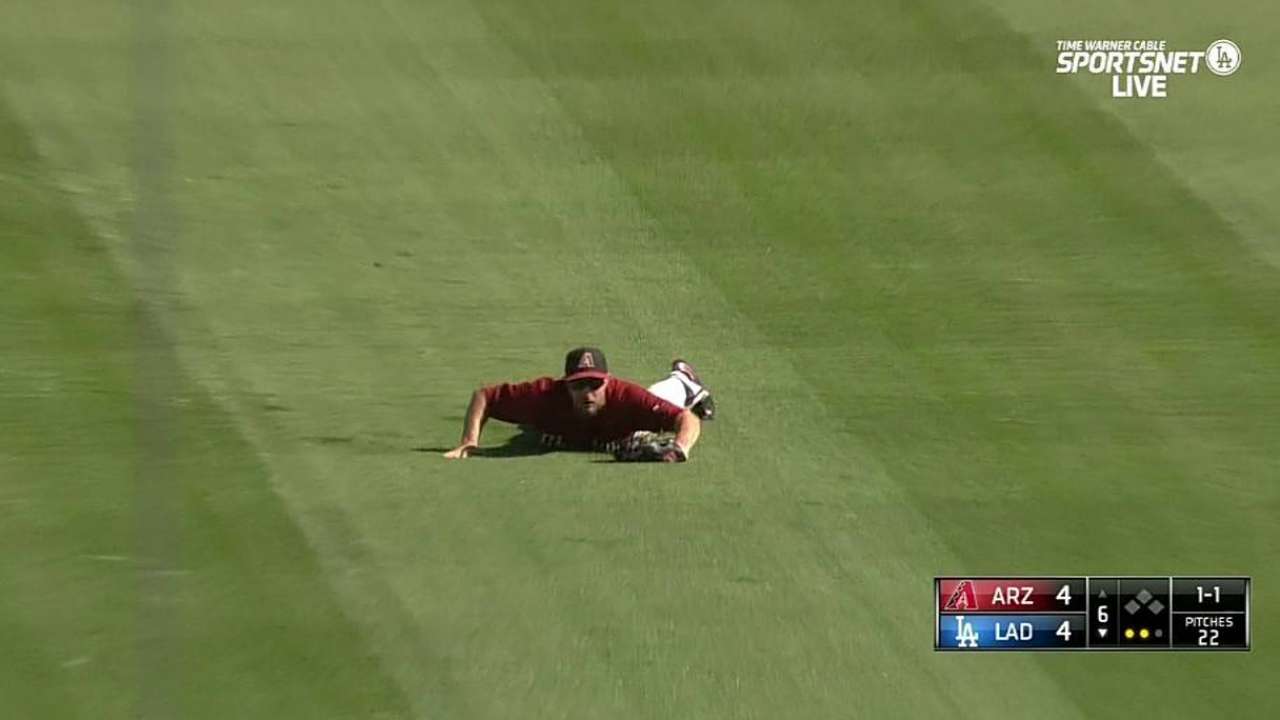 Right field: Matt Kemp, Padres
This is the most stacked position in the division. The slight nod goes to Kemp, who has regained his total game after spending almost two seasons recovering from multiple surgeries. Yasiel Puig, Hunter Pence, Carlos Gonzalez and Mark Trumbo are all capable of All-Star seasons.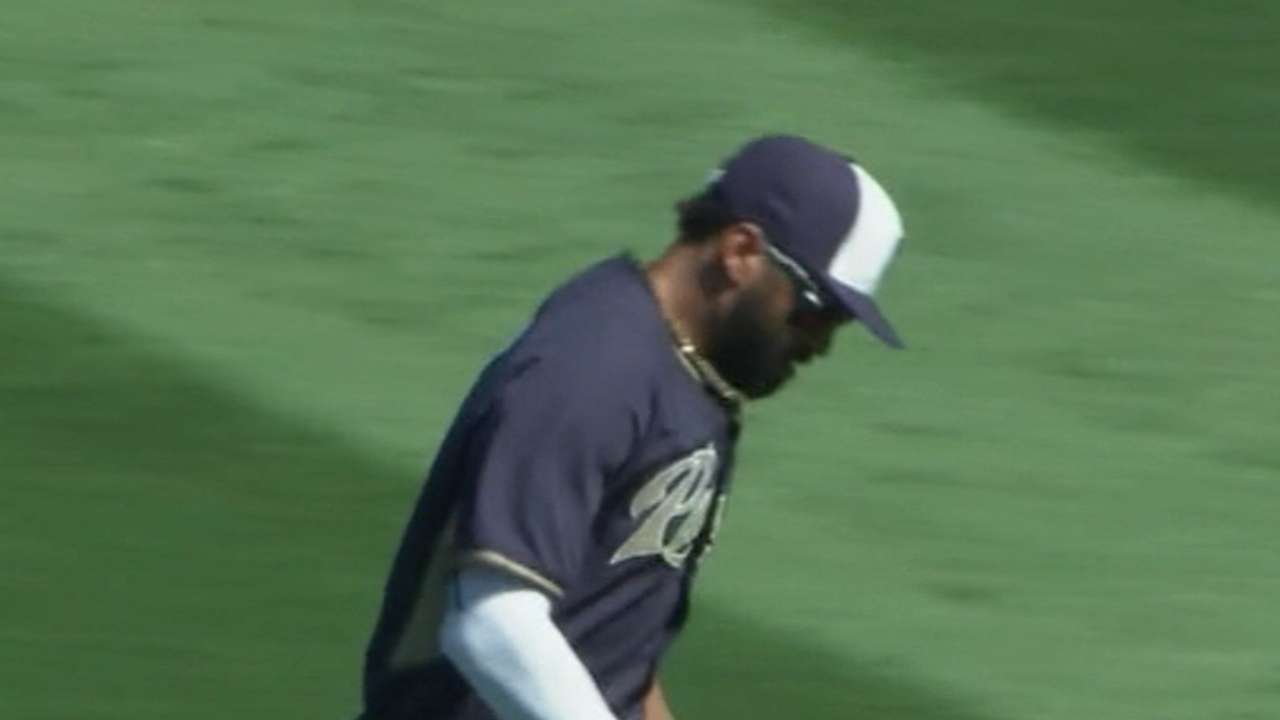 Catcher: Buster Posey, Giants
Not much thought or research needs to go into this selection. Posey, in the view of some insiders, is baseball's most valuable player, given how he has guided three pitching staffs to World Series championships while serving as the most dependable force in the lineup. The Giants should rest him at home. Posey is a .287 career hitter with a .798 OPS at AT&T Park, compared to a .328 average and a .919 OPS on the road, where he has produced 50 of his 83 home runs.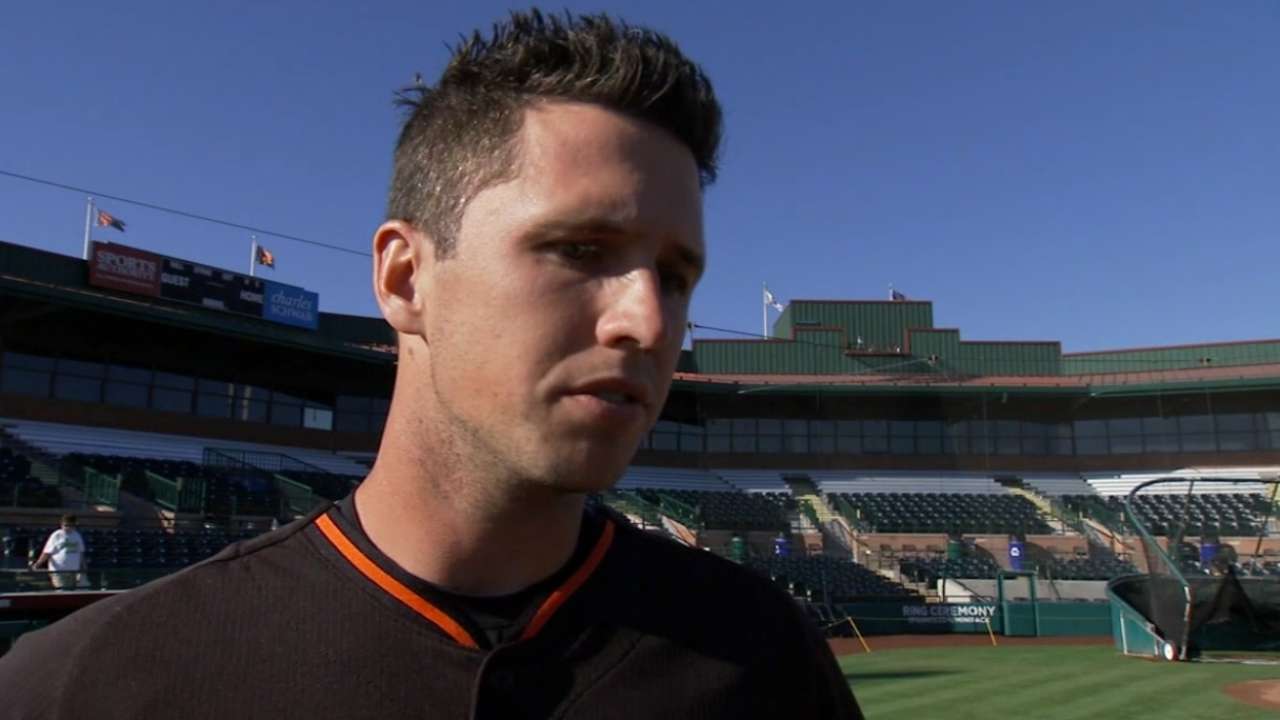 Starting Pitcher: Clayton Kershaw, Dodgers
San Francisco fans will argue all night for the new Mr. October, Madison Bumgarner, and the Padres have a respected ace in James Shields. But there's only one Kershaw, the reigning NL MVP Award winner and NL Cy Young Award winner. The Majors' ERA king an unprecedented four years running is motivated, as if he needed it, by his stunning postseason demise at the hands of the Cardinals.
Reliever: Santiago Casilla, Giants
A shutdown reliever for the three-time champions, Casilla had 19 saves in 23 attempts and a 1.70 ERA in 2014. He has been even more dominant in postseason play, with a 0.95 ERA in 19 innings. The Dodgers' Kenley Jansen, 44-for-49 in save opportunities last season, can be just as effective, but he opens on the disabled list. Joaquin Benoit has been lights-out for the Padres.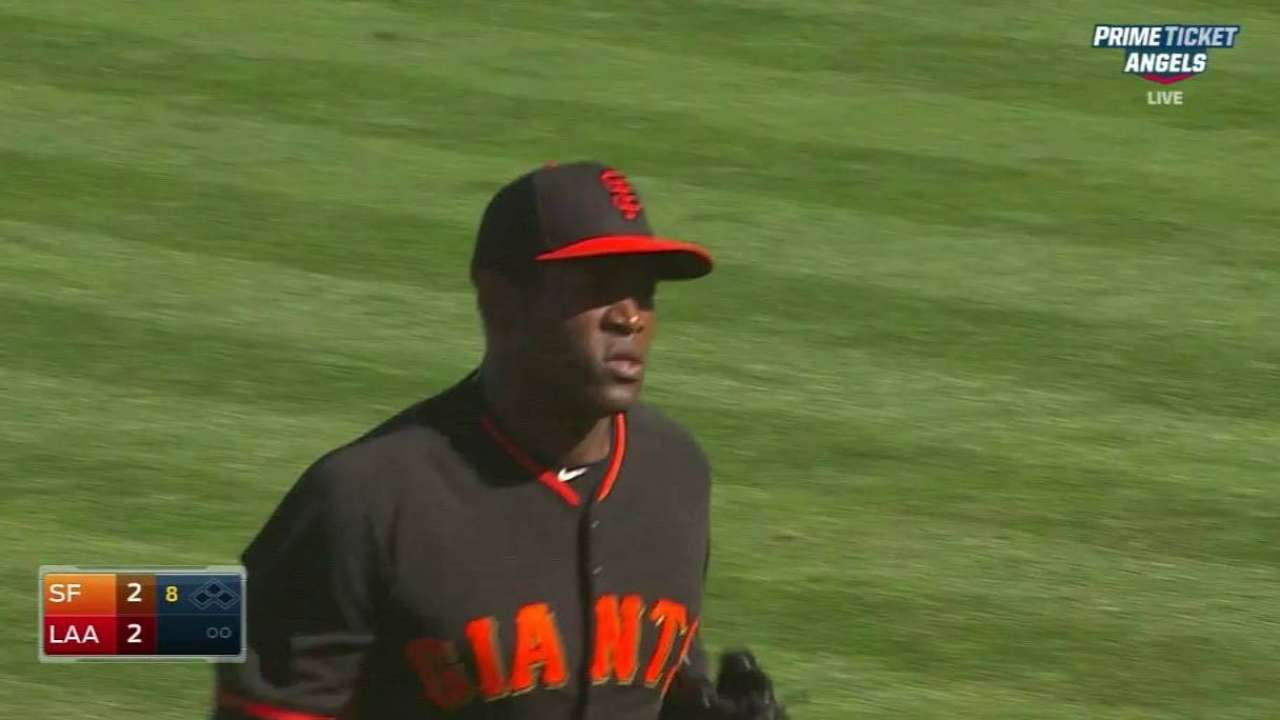 Lyle Spencer is a reporter for MLB.com. This story was not subject to the approval of Major League Baseball or its clubs.