Braves release Wandy, choose Stults for rotation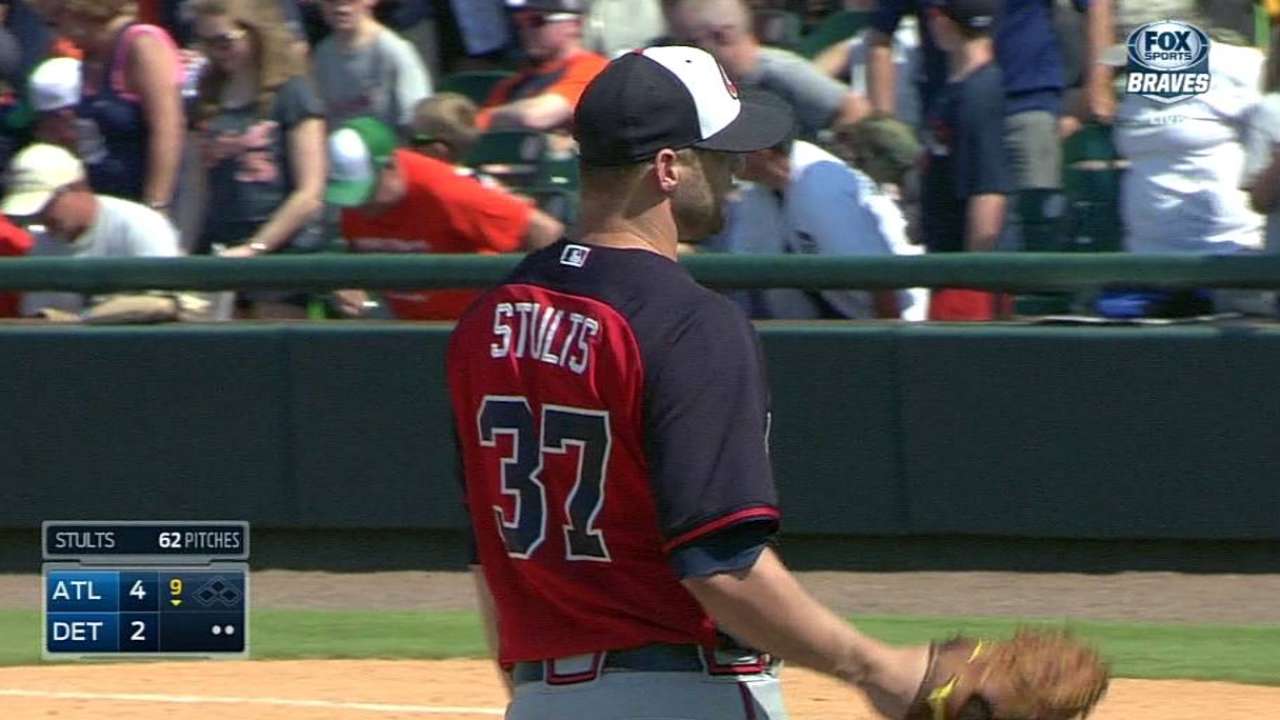 LAKE BUENA VISTA, Fla. -- When it came time for the Braves to fill the final spot in their starting rotation on Friday, they determined that Eric Stults would be a more reliable and effective option than Wandy Rodriguez.
Rodriguez exited Braves camp shortly after being informed that he had been released. Though the club has not officially announced its plan, Stults is now slated to team with veteran right-hander Trevor Cahill to fill the final two rotation spots.
When the Braves acquired Cahill from the D-backs on Thursday night, they had to determine whether to keep Stults and Rodriguez, a pair of veteran left-handers who both had the right to opt out of their Minor League contracts if they were not guaranteed a Major League role by Friday.
After club officials met early Friday morning, the decision was made to stick with the more durable and reliable Stults. While battling an arthritic elbow in 2013 and a right knee injury in '14, Rodriguez totaled just 18 starts over the past two seasons with the Pirates. The 36-year-old left-hander also reportedly failed a physical after agreeing to a Minor League deal with the Phillies in December.
Rodriguez would have gained a $2 million salary had he been placed on the Major League roster. Stults will receive this same salary as long as he gets through Saturday's outing without any problems.
"We obviously haven't announced anything with Stults, but he has pitched well, and we realize that the one thing this guy has done is eat innings," Braves president of baseball operations John Hart said. "He doesn't have Wandy's career [achievements], but he also doesn't have Wandy's medicals."
Stults has certainly impressed, producing a 1.89 ERA through his first five Grapefruit League appearances. The 35-year-old southpaw had a 2.92 ERA in 18 outings (14) starts during the 2012 season for the Padres, then compiled 203 2/3 innings as he made 33 starts in '13 - his first time with more than 15 starts in a year. He struggled through the first four months of last season, but provided some encouragement by posting a 2.74 in his final 11 starts.
The Braves also saw more versatility in Stults, who might transform to a bullpen role if Mike Minor eventually overcomes his left shoulder discomfort or Mike Foltynewicz provides an indication he is ready to get an extended look as a starter at the Major League level. The Braves have not ruled out putting Foltynewicz in Atlanta's bullpen to start the season. However, it seems more likely that he will spend a little more time in Triple-A Gwinnett's rotation.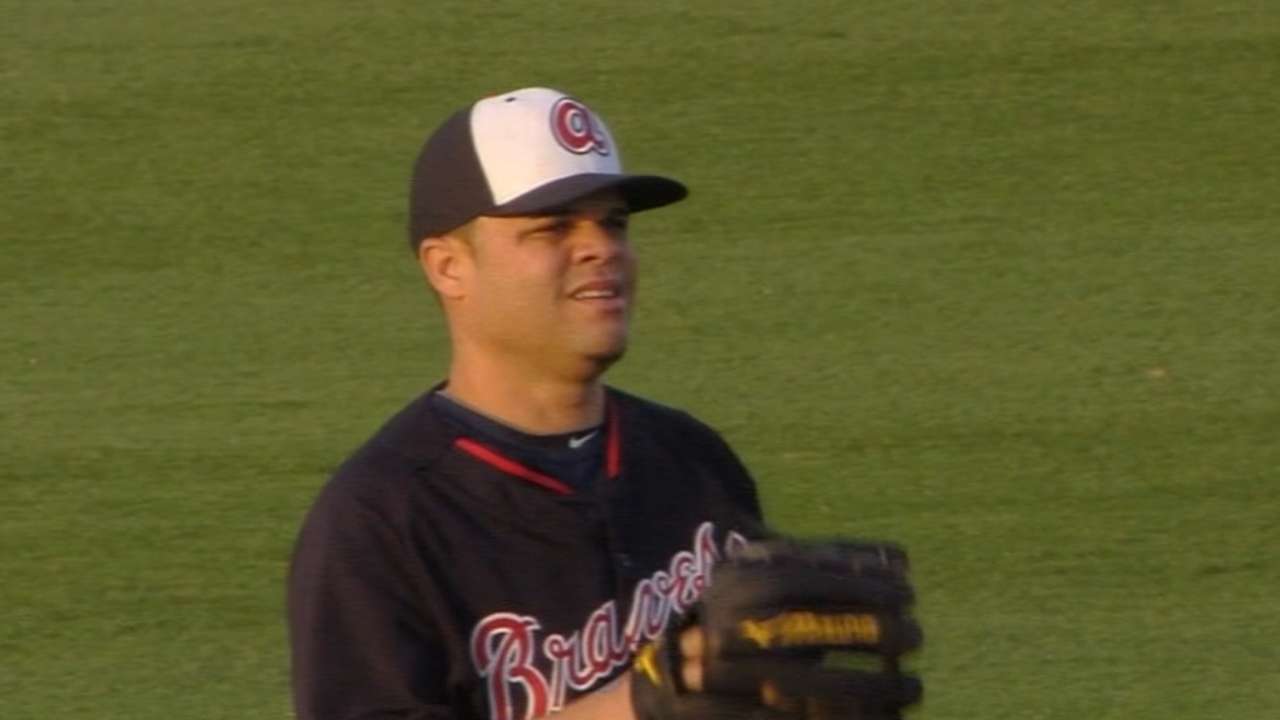 Rodriguez pitched effectively through his first four Grapefruit League starts and seemed to be in line for a rotation spot when he ran his consecutive scoreless innings streak to 12 with five hitless innings against the Marlins on March 20. But while allowing seven earned runs and 16 hits over the 10 innings he totaled in his next two starts, Rodriguez gave the Braves more reason to be concerned about his potential effectiveness and durability.
Mark Bowman is a reporter for MLB.com. This story was not subject to the approval of Major League Baseball or its clubs.