Two-headed closer? Girardi leaning that way
Yankees manager indicates he'll split ninth-inning duties between Betances, Miller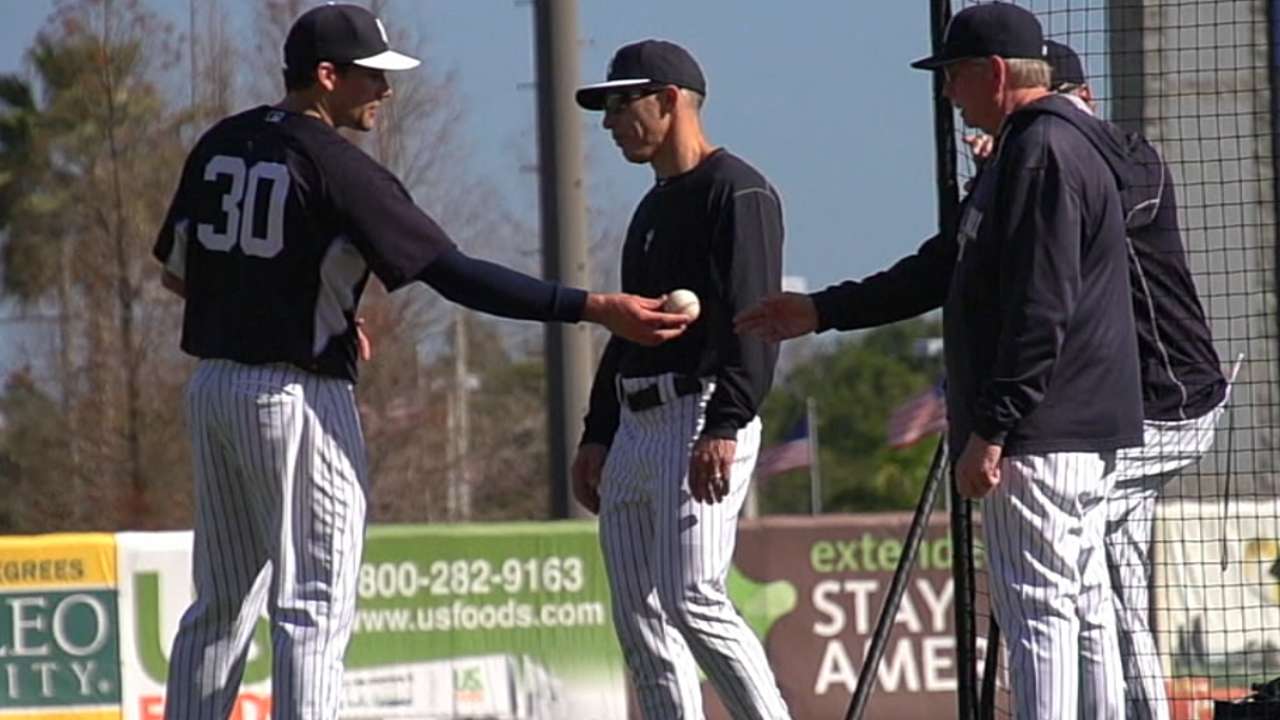 TAMPA, Fla. -- The Yankees are strongly considering going into the regular season without naming a set closer, enticed by the flexibility of having right-hander Dellin Betances and left-hander Andrew Miller share the ninth-inning duties.
Manager Joe Girardi again declined Friday to hand out the official title of closer, saying the Yanks may prefer to select between Betances and Miller based upon where the opponents are in the lineup and whether there are lefties or righties due up.
"I really think that if you do it that way and as long as you're prepared, it has a chance to be advantageous to you," Girardi said.
Betances and Miller have both said that they are not stressing over the innings that they are assigned, but neither has any level of experience as a closer. Each hurler has one Major League save to his credit, with both coming last season.
"I never really pitched the ninth like that in a save situation, so I don't know what it will feel like," Betances said. "I don't know if that's the role I'm going to get, but if I do get that opportunity, I'm going to try to have a clear mind and just treat it the same way when I'm out there. That's the best way you can make pitches."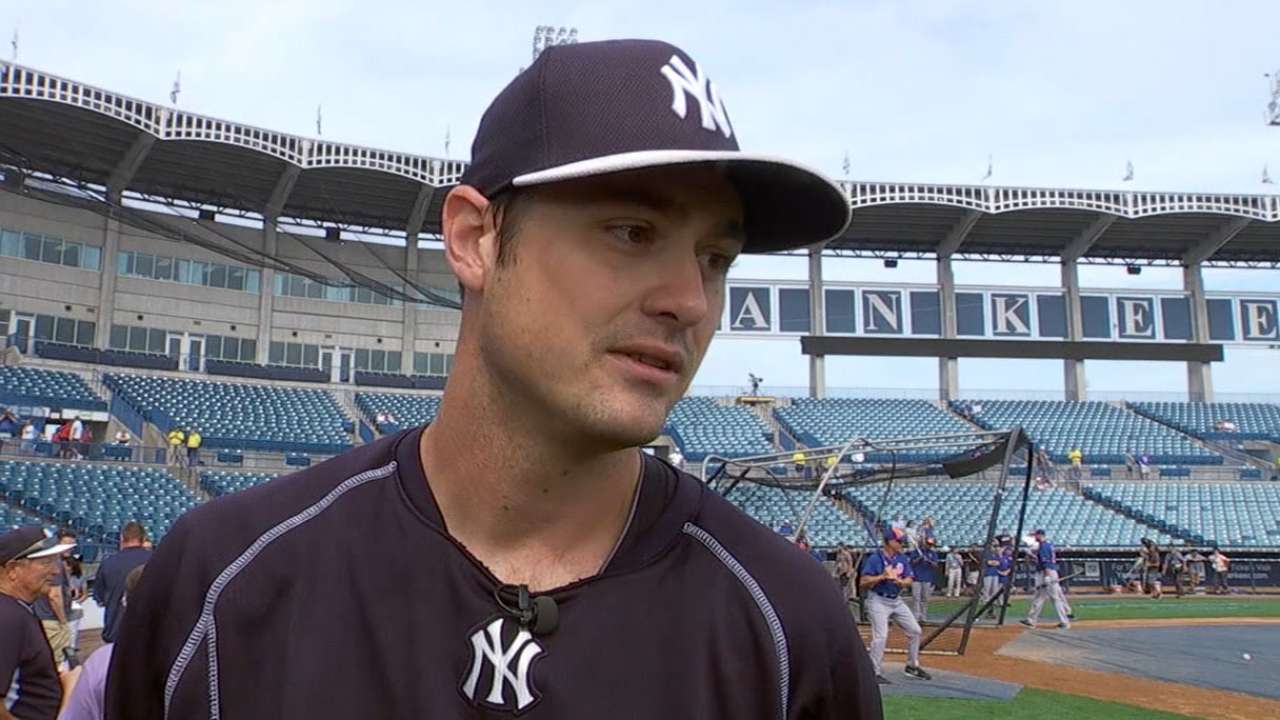 Betances has struggled this spring after being selected as an American League All-Star last year, posting a 6.14 ERA in eight appearances spanning 7 1/3 innings. Miller has been solid as he enters the first year of a four-year, $36 million contract, logging a 2.57 ERA in eight appearances spanning seven innings.
"There's no established closer in here," Miller said. "There's nobody where they can expect to be in that role. You're not ruffling any feathers, really, so I think they'll treat us three outs at a time, one hitter at a time -- whatever cliche you want to use -- and we should be OK."
Girardi said that if he does not have a set ninth-inning hurler, he may have the opportunity to use both pitchers for more than three outs on a regular basis.
"It's not something where you necessarily want to do it a ton early, but you could ask one guy to give you four outs and the other guy to give you three outs," he said.
It is possible the Yankees could reverse course and name a closer before Opening Day, but in Girardi's chats with pitching coach Larry Rothschild and bullpen coach Gary Tuck, there has been a sentiment that the Yankees may not need to.
"My thought has been more like, with a power lefty who strikes out a lot of guys and a power righty, the lineups just might match up where one day he's the eighth-inning guy and then one day he's the ninth-inning guy a little bit better," Girardi said.
Bryan Hoch is a reporter for MLB.com. Follow him on Twitter @bryanhoch and read his MLBlog, Bombers Beat. This story was not subject to the approval of Major League Baseball or its clubs.